Our Weekly Recap  – The Week That Was

LRC WTW: Noah Droddy and Emily Sisson Rock NYC, The Slow Twins Rise Up, Ed Whitlock Dies and The US Olympians Doing Boston And A Disgraceful Hitler Analogy We break down some great half-marathon action from across the globe, wonder when some mid-20s Americans will make their marathon debuts and say goodbye to a legend.
US Distance Updates: Boston Is In Less Than A Month
Championship Hosting Updates
Random But Maybe Worth A Click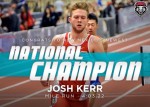 This week we take a look back at the whole 2016-2017 winter campaign and hand out awards. In the end, we bow down and praise Woody Kincaid, Brie Oakley, Mondo Duplantis, Laura Muir, Derek Thompson, Charlene Lipsey and Sam Chelanga. Then we analyze how important it is to be a total stud in college if you want to make the US Olympic team. All of that and much more.
2016 Was A Record Year For Us In Terms Of Traffic – Thanks For Visiting
An Inside Look At How LRC Operates How a Ragtag Crew Of Almost Journalists Created Running's Most Controversial Website Author Charles Bethea embedded himself with us during the US Olympic trials and got a behind-the-scenes look at how we operate. His article in Outside magazine includes some really nice quotes from Tim Layden, "… their best quality is that they don't give a shit about offending people," and Nick Willis, "It gave me a ton of inspiration. LetsRun is one of the primary reasons high-quality coaching and training have improved in ­America."
*MB: Long Article on Letsrun… in Outside Magazine
Enjoyed The Article Above? Then Check This Article On LRC's Founding From Marathon And Beyond In 2009 The LetsRun Phenomenon