Unbroken Came Out In Theaters Yesterday *Discuss
The Day After Christmas OTB
Unbroken Opens Today
"Unbroken" Stirs Resentment In Japan Let them be pissed: "According to the U.S. Defense Department, nearly 40% of Americans taken prisoner by the Japanese during World War II died in captivity."
Three
Interesting

Distance Reads
Dawn-To-Dusk Race Run In Alaska On Winter Solstice Runners ran as far as they could with the only 3 hours, 41 minutes and 30 seconds of daylight they had. Dallas Critchfield covered the most ground with 25.5 miles, while Hillary Zelton was the top woman with 18.6 miles. Temperature during the race was -9 degrees.
Video: Runner Races DC Metro She exited at one stop and ran to the next, trying to make it in time to board the next train. Watch the video to see if she made it.
The Next Dibaba? The Next Huddle?
Another Day, 2 More Drug Positives
US News
HS News
Preview Of Sunday's National High School Ekiden Championships In Japan The top boys HS team in Japan has a 7-man avg. of 14:08. The top girls team has a 9:13 5-girl avg. for 3k.
*Meet On Live On NHK At 8:05pm ET Saturday Night (10:05am Sun. Japan)
*MB: Truly incredible: Top Japanese HS team has 7 man avg 5k pb of 14:08
Meet Jr. European XC Champ Yemanebernane Crippa Of Italy – The Orphan Born To Run One of 9 orphans adopted from Ethiopia by an Italian couple, his idol is Mo Farah. "The sprint of Mo is magic. It is also about his personality." He got help in winning gold as Russia's Aleksandr Novikov sprinted a lap early.
The Latest Doping News
Previous Doping News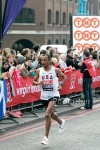 LRC 6 Thoughts: Mo Trafeh, Liar And Drug Cheat, Gets 4-Year Ban: Who Else Was Doping In Flagstaff? The 8-time USA road champion officially got a 4-year ban from the sport and the arbiter's report showed he lied to LetsRun.com. We've read over the report and have our key thoughts.
On The Boards: Mo Trafeh's Suspension and Who Else Was Doping in Flagstaff
*Moses Kiptanui Feels Vindicated By Rash Of Doping Positives In Kenya "When I raised the red flag a few years ago, officials condemned me."
*Boit, Keflezighi, Landry Named USATF Champions After Mo Trafeh Is Banned
LRC USA Olympic Coach Jon Drummond Gets Banned: 4 Big Thoughts, Including Was Tyson Gay On HGH Prior To The Summer Of 2012? We carefully read the 24-page decision in the Jon Drummond case and conclude this story is far from over as the report includes a bombshell on page 5 – Tyson Gay had a bottle labeled HGH which someone had given him before even met Dr. Gibson or moved to Dallas to work with Drummond in May in 2012. Then why did Gay's suspension only begin in July?
*MB: A bombshell in the Jon Drummond decision? Report says Tyson Gay had a bottle labelled HGH in May of 2012
Don't They Know It's Christmas? Doping And Kenyan Controversy
Weekend International Results
UK News: Seb Coe For Mayor?
News From South Of The Equator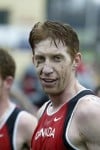 What are the Olympic chances of Grant Fisher and Anna Rohrer? How will Kenenisa Bekele do in his marathon in Dubai next month. Plus Club Nats XC, European XC, Kevin Sullivan moving to the marathon, Stephanie Hightower making the wrong news off the track, and LRC on the BBC.
Want a Better Running Shoe?
Beta Better Running Shoe Site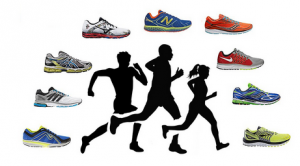 It's Time to Change How We Find Running Shoes