Rita Jeptoo's "A" Sample Tests Positive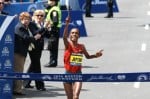 LRC "A" Sample Of World's Best Female Marathoner – Rita Jeptoo – Reportedly Comes Back Positive For EPO, $500,000 WMM Award Ceremony Postponed  updated The AFP is reporting it's EPO. Jeptoo, currently the best female marathoner in the world, was supposed to be in NYC this weekend to pick up her $500,000 WMM payday after winning 4 straight WMM (Boston twice, Chicago twice), but the ceremony has been postponed after RunBlogRun broke the news that Jeptoo's "A" sample allegedly has come back positive for an unknown substance.
*LRC Looks At Jeptoo's Career In Story Above *WMM Statement
Discuss: Rita Jeptoo tests positive
*Jeptoo busted, WHO is next?
South Africa Gets Ready To Bury A Hero On Saturday
NYC Friday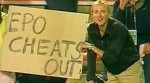 LRC Rita Jeptoo's Agent and Coach, NYC Marathon Pros, & Paula Radcliffe React to News of Jeptoo's Positive "A" Drug Test The agent and coach of the world's top marathoner Rita Jeptoo expressed shock and surprise along with many of the top pros at Jeptoo's positive test. Jeptoo's agent said he may have an idea who gave her drugs if she did do drugs.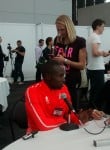 LRC The Male Stars Speak: Geoffrey Mutai, Wilson Kipsang, Stephen Kiprotich, Lelisa Desisa Ready to Battle Plus Mutai talks about Meb telling him he was near retirement this spring.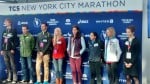 LRC The Americans Pumped And Ready For New York: Meb, Deena, Kara, Desi, Ryan Vail, & Luke Puskedra Talk About NYC 2014 The top Americans faced the media today and we talked to America's stars about their goals for Sunday's marathon. Text and video.
*Interviews with Meb, Deena, Desi, Ryan Vail, Nick Arciniaga and Luke Puskedra at the link above.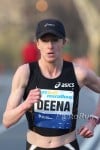 LRC 41-Year-Old Deena Kastor Ready To Take Names And Inspire In NYC: "To call it (running) a job is a joke." Deena Kastor is the Queen of America's current marathoners and on Sunday she could prove to be one of the best as she's running tremendously in 2014 with the "running as a lifestyle" mantra.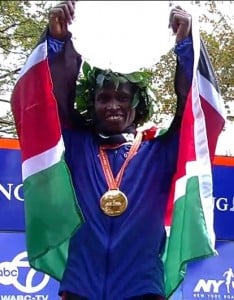 Men's Preview LRC 2-Time Defending Champ Geoffrey Mutai Takes On Wilson Kipsang, Stephen Kiprotich And Meb It should be a great one.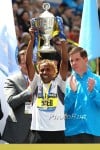 LRC American Men's Chances: Can Meb Do It Again? What About Ryan Vail Or Puskedra? Boston champ Meb Keflezighi is the big American name in New York. Ryan Vail (2:10:57 pb) and Nick Arciniaga (2:11:30 PR) will be looking to battle Meb for top American honors alongside debutants Luke Puskedra and Aron Rono.
LRC LetsRun.com Fan Polls Are Out – Michigan State Women and Colorado Men Are Dominant #1s Conference polls are out as well. Who do the fans favor?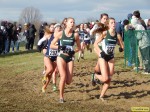 LRC Big 10s Preview: #1 Michigan St. Vs. #4 Michigan In The Women's Race; Can The Wisconsin Men Start A New Streak? The #1 Spartans are going for their fourth conference title in five years while the Wolverines are looking to get back on track after a third-place finish at Pre-Nats. In the men's race, Wisconsin will look to reclaim the title after Indiana snapped its streak of 14 consecutive wins last year.
Our Weekly Recap – Better Late Than Never
WTW Don't Believe Doug Logan, Mbulaeni Mulaudzi Dies Too Young, 40-Year-Old Aces, And Jeff Nelson (Not Austin Tamagno) Is Still The Fastest Ever At Mt. SAC This week, we tell you not to believe everything Doug Logan (or the NY Times) tells you, remember Mbulaeni Mulaudzi at his finest and recall his stunning victory over a totally stacked field in 2009, determine that Jeff Nelson, not Austin Tamagno, is still the greatest in Mt. SAC history, and much more.
8000+ Words LRC 2014 Ivy League Heps Men's XC Preview: The Longest XC Preview In The History Of The World Last year, the Ivy League enjoyed unprecedented success as a conference. That all graduated. Who wins this year? It's wide open and should be exciting.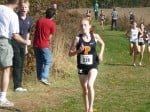 LRC 2014 Heps Women's Preview: Nationally-Ranked Princeton And Dartmouth Lead The Way Princeton and Dartmouth are #25 and #26 in the country and favored but it's wide open if those two falter.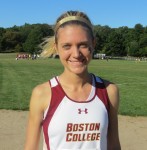 LRC ACCs Preview: Syracuse Men Could Nearly Be Perfect; Florida State Women Go For 7 Straight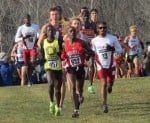 LRC PAC-12 Preview: Can Anyone Stop Colorado Or Cheserek? What About Shelby Houlihan Or The Oregon Women? The PAC-12 meet is the best XC conference meet in the country and we break it down for you.
On The Boards: Pac 12 Predictions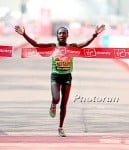 Women's Preview: LRC Mary Keitany, 2nd-Fastest Marathoner Ever, Returns To The Marathon And NY To Take On 2-Time World Champ Edna Kiplagat And A Slew Of Challengers Keitany may be a Paula Radcliffe type talent, but she'll have her hands full in NYC in her first marathon in two years with former double World Champ Edna Kiplagat and NYC champs Jelena Prokopcuka and Firehiwot Dado, plus 2013 runner-up Buzunesh Deba. Desiree Linden leads the American field, which also includes 41-year-old Deena Kastor (shooting for 2:25) and Kara Goucher, Lauren Kleppin and Annie Bersagel.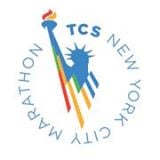 More NYC Coverage in Our  2014 TCS NYC Marathon Special Section.