The Weekly Recap – The Week That Was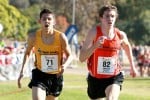 Just how good is Foot Locker champ Grant Fisher? We answer that question plus look at Japanese marathoner Yuki Kawauchi, who ran his second sub 2:10 marathon in 2 weeks and has dominated USA marathoners on his own this year, take a look at a different type of track club in the US that made headlines at Club Nats, take another look back at NCAA XC, and have recommended reads, a video of the week, a song of the week and more.
Move Over, Edward Cheserek And Abbey D …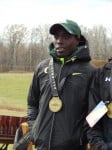 Let us proudly announced the real winners of NCAAs - our prediction contest winners, who highlight the best of LRC. We've got a repeat winner who can really crunch numbers, an Asics Aggie who ran Club Nats with some legends, and a guy who used to train with Bob Kennedy and has a proposal to fix the NCAA XC meet. Read all about them. Thanks to RunFanShop.com for sponsoring the contest.
Year End Award News: Bowerman Award Tonight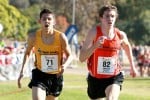 Wow. What a race. This was one amazing and in the end America has just the second ever 11th grade Foot Locker winner as 3:50 stud Grant Fisher is your winner.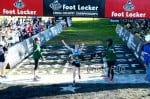 Barrett, who didn't even make her state meet last year after a disaster at Districts, capped off an unbelievable win by finding a response after getting walked down late.
Merry XMAS – A Whole Album About Running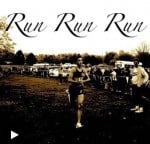 There are lots of songs runners relate to but few, if any, songs actually about running … Until now! Now there is a whole album. Listen to it, download it (for whatever price you want to pay even zero) and get a bonus track for free just being a LetsRun.com loyal visitor. It makes the perfect Xmas gift.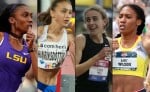 US junior stars Mary Cain and Ajee Wilson will square off at 800m at the Millrose Games along with NCAA champ Natoya Goule and Iceland's teen superstar Anita Hinriksdottir.
The Most Innovative Product Wejo Saw While at The Running Event 2013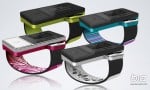 LRC's Wejo travelled to the annual running specialty conference, The Running Event, in Austin earlier this month and he left being most impressed with a product that officially wasn't part of the conference. It's called Bia and it's the only GPS watch with a cellular modem, SOS Alert, and live tracking. If a loved one wants to know where you are when you're running and you don't want to carry a phone, this is the product for you. Read all about it.
Weekend Action: Delhi Half, Hagos G Loses, Another Sub-2:10 For Yuki Kawauchi
Want a Better Running Shoe?
Beta Better Running Shoe Site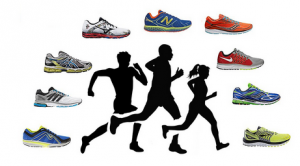 It's Time to Change How We Find Running Shoes