Final Winners in the LRC Puma Faas Challenge
By LetsRun.com
March 1, 2012
We've always said the best thing about LetsRun.com is you, the people who come to the site. There are so many cool, interesting people who make the site the wonderful hodge-podge that it is.
The entries in the LetsRun.com Puma Faas Challenge prove that.
Puma wanted to prove its new Faas line of shoes was for the passionate LetsRun.com runner, and to show this it decided to give away 100 pairs of shoes to LetsRun.com visitors. We announced the first 55 here, gave 12 pairs away in the 12 days of LetsRun.com and have given others away to contest winners and other LRC visitors. (We went over the 100 pair quota because as you see the entries were amazing.)
For the final 20+ we wanted to get your input. So we let you vote on your favorites. We have the final 20+ winners below who will put their favorite Puma Faas shoe to the test. We think you'll agree they are pretty amazing.
(And we have some more really fast people who we selected in the Puma Faas Challenge without putting them up for vote by you. Check back tomorrow for them)
Below we have the final winners in the LRC Puma Faas Challenge
The "Fake Chris Solinsky"
The entry below got the most votes. Well played sir.
Chris Solinsky Location: Boulder, Colorado Age:27 Favorite Shoe: Puma Faas 550
Why Chris Solinsky is worthy of the LRC Puma Faas Challenge: I used to be a big deal in running. I could run, not to be immodest, at an incredibly high level, and I would rarely lose. People would know my name before races, and be afraid to line up against me. Do you know what an incredible feeling that is? Lately however, this little kid that looks like peter pan has been beating me in races. He thinks he's such a big deal, but that little shrimp is half my weight. I sent him a formal invitation to throw down at the annual mixed martial arts all-comers Oregon cage matchup, but he didn't even answer! I'm hoping that these new shoes will give me what it takes to reach the next level. P.S. He even took my American record! Where's tinkerbell, I'll ask you that? -An outraged Chris Solinsky.
---
Olympic Trials Marathon Qualifier Tim Tollefson
Chico State is always getting praise on LetsRun.com.
Tim Tollefson Location: Chico, CA Age:26 Favorite Shoe: Puma Faas 250
Why Tim Tollefson is worthy of the LRC Puma Faas Challenge: Much like Letsrun.com, in ChicoTC's first year, we faithfully sported bright orange Puma singlets (just look at pics of Scotty Bauhs at the Houston half). I would have worn mine at the Olympic Trials, but, USATF and their fantastic rules deemed the uniform inappropriate and blacked it out with duct tape. So instead of the 40 square cm logo they wanted, I sported my Chico State uniform (no restrictions on school jerseys) that had about 30 wildcats polka dotted around the entire uniform mimicking the "king of the mountains" jersey. Take that governing body. As a club we are looking for a company that is as innovative and passionate about the sport of distance running as we are, so what better way than to let me trial some of their shoes! Individually, I am currently working at a running store so I have pull on what shoes we bring in. I am also an unsponsored "elite" 2:18 marathoner that would gladly sport the FAAS line during my 100 mile weeks and many local and national races I have scheduled. Furthermore, I begin a fulltime physical therapy job in Mammoth Lakes, CA this April, so I have a platform to recommend shoes to my patients and friends in town. So send me some kicks and let me find out for myself!
---
Nick Symmonds' Former College Teammate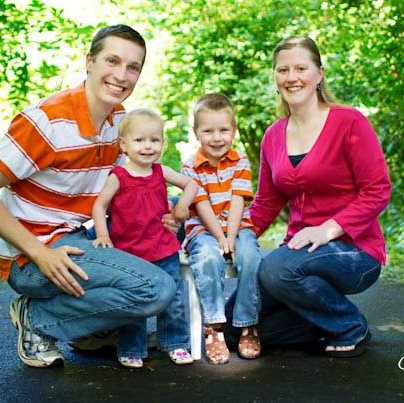 Scott Overby Location: Weimar, Germany Age:28 Favorite Shoe: Puma Faas 400
Why Scott Overby is worthy of the LRC Puma Faas Challenge: I started running in high school and found it was something that I was good at and enjoyed. I was able to continue after high school and compete at Willamette University with an incredible group of guys including Nick Symmonds. I was a DIII All-American in the Steeplechase as a Junior in 2004 after falling over the last barrier, breaking my wrist, getting up, and finished 7th. That same summer I got married which was one of the best decisions of my life, but it did change my priorities with running. I red-shirted as a Senior because I wasn't able to train in a cast. Missed going to Nationals in Track, and then burned out while trying to earn my Masters in Education and complete my final season of Cross Country. After 5 years of minimal running, 2 kids, and having gained and lost nearly 30 pounds, I'm finally getting back into running and loving it. I was an assistant coach at Sam Barlow High School and one of the other coaches challenged me to run my first marathon in 2010, and I ended up running the Portland Marathon in 2:53. I was registered for my second in 2011 hoping to go under 2:45, but then my job situation changed and life took me to Weimar Germany as a math teacher at an International School. To keep family as my priority, most of my runs are at 5 am. Often I will go on my long runs after church on Sundays with my 3 year old in the jogging stroller, while my wife and 1 year old take naps at home. I've always been an Asics fan, but I thought it would be neat to try something new. Also a tight family budget always makes buying a new pair difficult especially in Germany. I'm hoping to get into some road racing circuits this next year. I was 6th at the local city run this last fall. Winning a pair of Puma Faas would be a fun way to kick start that desire. Thank you LRC for the site. It has been a little piece of home that I can have with me while living overseas.
---
Guy Who Ran 120 MPW in College and Accomplish All He Wanted
teamearthday's experience is probably like a lot of LRCers. He didn't get everything he wanted to out of his college running.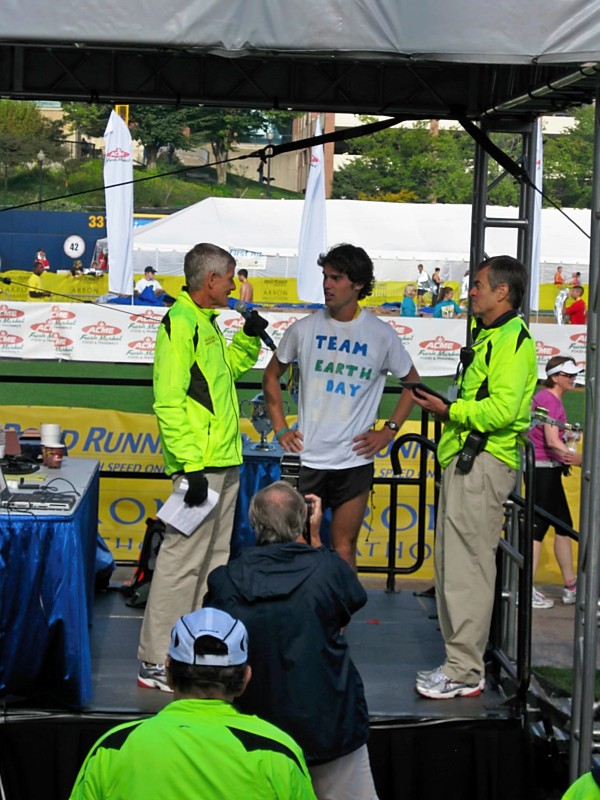 teamearthday Age:22 Favorite Shoe: Puma Faas 400
Why teamearthday is worthy of the LRC Puma Faas Challenge: When I first wrote this in the fall the simple reason is that I need shoes. I was a poor student teacher who is out of useable eligibility and need shoes. I'm still broke but in December I graduated and got a full time teaching job so I felt obligated to change this entry to update it while trying to keep it close to the original. Now I will elaborate a little bit with some history. In high school I was part of a national championship team. So I had a solid career before coming to college. College turned out to be a disappointment after running 15:12 freshmen year (mono killed my cross country season) I was never able to break 15 running 15:02 as a senior. That disappointment still resonates with me as I also only picked up a all conference finish in cross country my soph year. Differences with my coach's training made it so college running never worked well for me. I preferred to log mileage and look long term and try to do what I thought I had to do to improve and go to the next level. Unfortunately it never really worked out for me and the last of my disappointments ended with track failing to score at conference on my home track. After that I rededicated myself and put in a solid summer getting up to 120mpw at points. I was working 50 hours a week and running over 100 miles for most of the summer really trying to improve. Being finished with college meant I could finally run a marathon. Despite not being too sure on training, I went for it. I signed up for one in September figuring that only a few weeks into student teaching I would be able to hold fitness. It ended up being much more difficult then I expected. Student teaching along with volunteer coaching (at a nationally ranked program) meant I was leaving my house by 7am and not returning until after 7pm. So if I wanted to train I was waking up at 4am for my longer run of the day and fitting a double in at practice with the team or coaches. Race day I was able to run a okay race despite getting a cramp and not eating/drinking from miles 14-24 and running a hilly course I finished 3rd in 2:34. It was a let down time wise but it was a experience that left me hungry for more. After this I built back up despite switching to 3am wake up calls. I wound up running a 15:04 at a indoor track meet in December because I wanted to take one last shot at sub 15. Unfortunately my schedule didn't allow me to do workouts so it was just 80-90mpw with one 2x800 during class with kids where i ran 2:18 and 2:24 in basketball shorts while encouraging my class. In addition to that the day of the race I wound up having to do 5 or 6 20 minute runs with my class to by the time I got to the track I was beat. Despite not hitting my goal it was a promising sign to come that close to my Pr from peak college fitness and showed that I was on the right track. Since then I also had the opportunity to attend the Olympic marathon trials to watch and friend and old teammate. It was a phenomenal experience that gave me a chance (thanks to him letting me use a friends and family pass) to see what the light at the end of the tunnel looked like. Bringing us to the present I am training again for my next one meaning building mileage and working hard. I wake up at 4am do my long run go teach all day come home run eat dinner and am in bed by 8 so I'm basically living the dream. But as my times indicate I'm not going to be getting sponsored anytime soon and teachers don't make a excess of money so when I saw the opportunity for free shoes I figured mine as well give it a shot. I have heard good things about pumas and want a pair of flats to race my next marathon in May in because one in trainers was enough and I think I'm ready to get racing shoes for the roads. I currently only am down to trainers that all have over 1000 miles on them so I could use a new pair as I plan on logging multiple months of 100 mile weeks in preparation for my next marathon to really take a shot. I'm going to dream big and put in the work to try to make them a reality.
---
Father of Special Needs Kid Who Named His Son Runner
Who says LRCer's don't have hearts? The story of Mike Aitken and his kid Runner inspired a lot of you.
Mike Aitken Location: Saint Louis Age: 29 Favorite Shoe: Puma Faas 400
Why Mike Aitken is worthy of the LRC Puma Faas Challenge: I am 29 years old and a stay at home father of 1 (with another on the way) whom has an undying love for the sport of running and more importantly an undying love for my special needs child, Runner. Yes, that's right, the name on his birth certificate reads Runner. He was born with a genetic seizure disorder that has robbed him of his ability to walk, talk, and ultimately be a normal kid! I have devoted the last 4 years of my life to Runner, staying with him during lengthy hospitalizations, getting him to a therapy and doctor's appointments, or taking him out for a 10 mile run in my specially equipped jogging stroller. I coached H.S. XC and track for 3 years before getting the opportunity to coach at the collegiate level while finishing my master's degree and my eligibility. I made the most of this opportunity by garnering All-American honors twice, finishing my Master's, and helping coach several athletes to national qualifying standards. I throw myself into training as I throw myself into caring for my son. And with him being the driving force behind my training I have set many PR's recently including a 1:09 half marathon and a 2:32:12 marathon at Rock and Roll St. Louis. I wouldn't have the motivation to do any of this without the inspiration of my son. Runner provides me with endless motivation to make the best of the gifts that I have been given and I know he provides others with that same motivation. He himself is a dedicated sporter of the Puma apparel owning more than 70 pairs of shoes, shirts, shorts, etc... I think it only be fair that I too run in the brand that Runner sports proudly!
---
Guy Intrigued by the Puma Shoes Because of the LRC Ads
We know changing running shoes isn't to be done lightly. So does WBRUNWB.
WBRUNWB Location: NYC Age: 23 Favorite Shoe: Puma Faas 550
Why WBRUNWB is worthy of the LRC Puma Faas Challenge: I'm a 2 year post collegiate runner, in grad school, trying to get back to competitive running, just recently started wearing orthotics which means I have to find shoes that fit them. Over the last few weeks, the giant yellow Puma Ads have given LetsRun a pretty flashy look, I must say. At first I thought nothing more than "Wow, Puma really put together a really good looking and colorful line of shoes, kudos." So, as an avid LetsRun visitor I'm seeing these eye-catching Ads and something in my head is telling me to check 'em out first hand. Conveniently, there is a Puma store less than 5 miles from my house (Union Sq). So I decided to run over to Puma to see what they were all about and I was sold! Your shoes fit my orthotics including the racer (200s), which is rare in my findings. This is a big deal! My current and long time shoe doesn't fit my orthotics so I haven't been wearing them = BAD; and the ones that do fit them feel like stability shoes = BAD *for me*. Anyway, I didn't purchase them b/c its Christmas shopping season and I have others to buy for, but Puma this could possibly be my shoe...period. Please let me put it to the test; It would be for all of us that have to settle for a trainer just to fit our orthotics. I'll let you know how it goes - THANKS!
---
Guy Who Got Hit by A Car Going 35mph While Running Yet Still Dreams of Going Sub 4 in the Mile
Cory Higgins has a scary but inspiring story.
Cory Higgins Location: Eula, TX Age: 24 Favorite Shoe: Puma Faas 400
Why Cory Higgins is worthy of the LRC Puma Faas Challenge: I am 24, recently married, and an ex-D1 miler who has had running taken away from me after being hit by a car while on a run. I graduated in 2010 from Texas Tech with modest PRs of 4:09 for the mile and 3:50 for 1500. A few weeks later I was out for a "just for fun" 12 miler with my girlfriend (now my wife) and another friend. At about mile 3, I was crossing a street when a car hit me going about 35mph. I flew/rolled 50 to 60 feet... it hurt. I came away with really messed up knees, light fractures/cuts, and a lot of road rash. While in the hospital I developed a blood clot from being immobile. The clot eventually went away but it scared me more than the car did. I progressed from being bedridden, to a wheelchair, to crutches, then to walking "normally". For a long time I didn't know if i would run again, but after a long rehab I was able to jog a half mile a week albeit painfully. Another year later and I've been able to jog 30-40 miles a week and the knees keep getting better. I'm starting to allow myself to dream of going for that 4 minute mile again, BUT I need the right shoes to get there! I found that my knees hurt less when I traded out my Asics Numbus for a lighter and more flexible shoe. I've tried Nike Lunaracer, Brooks Pure, and a number of Asics flats, but I can't find the one that's right for me. Puma FAAS might be the one!
---
Guy Who Wants to Qualify for 2016 Olympic Marathon Trials
Nick doesn't want to spend $100+ for shoes. Well the Puma Faas is for him as most of the shoes in the line retail at $85 (the Faas 800 is $100).
Nick Location: Spokane, WA Age:25 Favorite Shoe: Puma Faas 300
Why Nick is worthy of the LRC Puma Faas Challenge: I'm a 3rd year law student, I'm not fast enough to get shoes for free (14:37/30:28/1:07:59), and I am absolutely determined to qualify for the 2016 Olympic Trials Marathon. I'm doing my best to live a frugal lifestyle due to student loans, so $100+ shoes and technical clothing aren't really in the cards for me. In order to keep myself properly outfitted, I usually ask friends and family for running clothing during the holidays and try to beg running store employees for discounts on shoes. My desire to still compete and train given my current situation does not make a lot of sense to my friends and family, but it is hard for me to stop when I feel like I still have unfinished business in the sport. I am trying to get my mileage up to triple digits this year and it would be very helpful to have a new pair of Pumas.
---
Woman Living in London Who Wants a New Pair of Shoes to Get Inspired for the Olympics
Allysa actually ran at Cornell where LRC's Rojo coaches the men. You all didn't know that but you still liked her story.
Alyssa Location: London, UK Age:27 Favorite Shoe: Puma Faas 300
Why Alyssa is worthy of the LRC Puma Faas Challenge: My dedication to running has been waning. After 12 years of considering myself a "real" runner, I am coming to a point where I need to make a decision about whether I am still actually a runner, or whether I need to just give up the ghost. After a moderately successful, but injury-filled college career (and ongoing struggles with asthma), I thought I was giving up running for good. I found, though, that I couldn't stay away. I did my first half marathon two years after I graduated, then made one last attempt to lower my track PRs the following year. I hung them up again, only to try another half marathon last year just to prove to myself that I could actually run (reasonably) fast again if I really wanted to. But after setting a half-marathon PR, I had to study for the bar exam and pathetically used it as an excuse to let myself get out of shape. I moved to London in September and have tried, unsuccessfully, to get myself back into running again. It doesn't help that I moved from LA and getting up early to run in the damp, cold and dark London streets isn't the most appealing thing in the world. I don't know many people here, and I think joining a running club might be a great way for me to expand my social circle and get to know the city more- but I'm frankly a little embarrassed by my fitness at the moment. I think that trying out the Faas shoes might just give me that little extra kick that I need to get myself up and out the door again. Plus, it would be shameful to be living in the host city for the 2012 Olympics and be horribly out of shape. So please let me try the Faas 300s so I can make friends and also look credible as a "real" runner when I beg people to sell me their tickets to the Olympic track sessions.
---
69 Year Old Who Won Marathons In the 60s, 70s, 80s and Made the 1980 Olympic Marathon Trials
LRCers are runners for life and Michael Mahler's story proves that.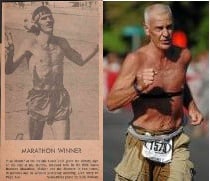 Michael Mahler Location: Santa Monica, California Age: 69 Favorite Shoe: Puma Faas 550
Why Michael Mahler is worthy of the LRC Puma Faas Challenge: Because I'm still out there nailing a tack every day,living the athletic lifestyle, racing marathons long after the guys that once could beat me have stopped trying. Ran my first marathon in 1969, back when everyone who entered was fast (by today's standards), with no women or guys much over 30 in sight. (A great illustration is that a friend ran 3:34 in the 1969 Santa Barbara Marathon and finished fourth - from last! There were 87 finishers, a big field in those days.) I won that one and a few others in three different decades ['60s, '70s (Mission Bay, Great Southwest), '80s (Palos Verdes), don't think many can say that], never broke 2:20 but not for want of trying (2:22:25 in 1970, which if you can believe it was 8th on U.S. list, 2:21:54 a decade later to match the Olympic Trials qualifying time to the second!). Now the age group honors all go to guys with "young legs" who started in their 50s. Shorter, Rogers, Moore, are all long gone from the scene. I'm still out there and loving it, keeping my young LA Roadrunners buddies honest, one of the last survivors of those pioneering days still visiting the podium (2nd 65-69 at St. George last month). I'd like to get some light marathon racers, but wasn't sure which to select, so just ticked off the trainers to be safe. Thanks for your consideration!
---
Guy With Incurable Cancer Who Still Wants to Run 16 Minute Miles
Further showing LRCers are runners for life is the story below. Very inspirational.
the used to be cancer guy Location: Whereilive Age:xx Favorite Shoe: Puma Faas 250
Why the used to be cancer guy is worthy of the LRC Puma Faas Challenge: Having once been a high mileage runner (the 110 mpw kind) personal health setbacks (ie, incurable cancer) have put more in the hobby jogger category. I am no longer looking for shoes that are ultra light and super efficient, but, rather, shoes that will last a while, and, put up with more heel striking and an ankle with two plates and 13 screws. My goal right now is to get back to running. Period. Not training. Not a 5k in 6 months. Just running. 16 minute miles. Yes that is not a typo, 16:00/mile. I love running and miss it a lot. Some new shoes might be just the thing to get me doing those first 25m hobbles on the way back to health. Hopefully the Pumas can give me a good alternative to the others I have always loved and known. Heck everything is new these days. Thanks LRC for sharing with us.
---
DIII Guy Who is Now Winning Marathons
Matthew May Location: United States Age:27 Favorite Shoe: Puma Faas 400
Why Matthew May is worthy of the LRC Puma Faas Challenge: I ran for a small DIII school in Indiana and put up times that would send most runners into retirement after college... but I kept running. 5 years later I've recorded personal bests at every distance from the 800 to the marathon and I've managed to collect a few hundred dollars on the roads. I'm still not running times that say there's any point to my 100 mile weeks or the other sacrifices I make, but I don't know many people with personal bests close to mine that can say they won their debut marathon (2:37:58 at Spacecoast in 2009). I need a pair of the Puma FAAS 400 because my club team has been without a sponsor for several months now. And, it's hard to keep enough fresh pairs of shoes on hand for the 100+ mile weeks on a graduate student's salary.
---
Man Who Has Run 50,000 Miles in His Life and Not One in a Pair of Pumas
Tim shows it's never too late to find the perfect pair of running shoes. After 50,000 miles he's still searching.
Tim Galloway Location: Bedford IN 47421 Age:60 Favorite Shoe: Puma Faas 550
Why Tim Galloway is worthy of the LRC Puma Faas Challenge: On January 31, 2012, I will be 60 years young. I have been running and competing since September 1979. On December 31, 2011 I reached 50,000 miles in my running career and have logged every mile. I have run in New Balance 420's, Nike Air Pegasus, Asics Gels, Mizuno Wave Runners, Brooks Hugger GT's and Many other RW 5-Star rated shoes. However, I have never worn any Puma shoes during my 32 years of running and racing. I am presently wearing Saucony Progrid Ride, but would love too except the "Puma Faas Challenge". Let me "give PUMA a chance". Thanks (size 10). Tim Galloway aka. Tim The Elder
---
Chico State Grad Uses Sympathy Card to Get a Free Pair of Shoes
Chico State may have hacked our voting system as they got another winner with ToriT below. However we think her humor won your sympathy.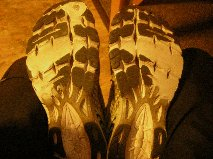 ToriT Location: cali Age:24 Favorite Shoe: Puma Faas 400
Why ToriT is worthy of the LRC Puma Faas Challenge: I'm a post-collegiate Div.II runner from Chico State who needs a new pair of PUMA shoes that will get a California girl through a Wisconsin winter. The treads on my current shoes are just plain awful. No traction what so ever, but brand new PUMA shoes will be my savior against these deceptive ice patches. I will continue to wear my old and run-down shoes if no one votes for me. And if no one votes for me then I will continue to slip and fall and break more bones. I will eventually get a huge hole in the sole of my shoes, and eventually get frostbite on my feet, and eventually never run again due to the fact that no one voted for me. Thank you.
---
DIII Runner Who Missed Nationals But Drove 20 Straight Hours Straight to Watch His Teammate Run
A public service announcement from LRC. Don't drive 20 hours straight like SPC below. Sure it helped get him a new pair of shoes but it's crazy (we're assuming he was the only driver).
SPC Location: Palo Alto, CA Age:20 Favorite Shoe: Puma Faas 500
Why SPC is worthy of the LRC Puma Faas Challenge: I should be picked for the Puma Faas Challenge because I am a good teammate: I'm a junior at Wesleyan University, a DIII school in New England. Last summer I moved to Boulder, upped my mileage, and spent 3 months busting my ass at altitude. It paid off, and I had a big breakthrough in the fall. I finished as our top guy all season until regionals, where I was feeling very confident about my chances of securing an individual bid to nationals. Unfortunately, I got sick 2 days before the race, and missed qualifying for nationals by 5 seconds/4 places. My teammate, our #2 runner most of the season, ran a tremendous race (coming back from injury) and was the 6th qualifier. Six days later, despite my disappointment about just missing out, I drove 20 hours straight through the night to Wisconsin to cheer for my teammate at nationals. It was tough being there feeling like I should be running, but seeing the look on my teammate's face when he found out he finished 35th and snagged the last All-America spot made the whole trip worth it. Also I'm a broke college student - I don't have a job since I spend all my time running lots of miles and trying to stay afloat academically, so a free pair of shoes be a huge help.
---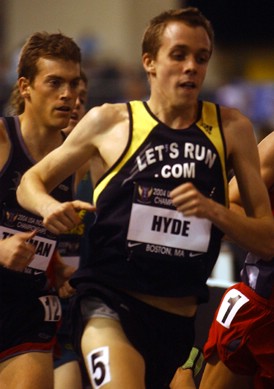 Bruce Hyde LRC's First Cult Hero
Bruce Hyde and LetsRun.com go way back and he has been a popular figure on the site (see here, here, here, here, here, here and many more). Wejo coached him one summer in high school. Bruce then talked Rojo into applying for the Cornell job where Rojo still coaches today. Bruce went on to be a Heps Champion, All-American (one spot behind Ryan Hall at the 2004 NCAA XC Champs, and 4th place finisher at USATF indoors (in a letsrun.com singlet no less). Bruce then started packing on the pounds as he joined a band and got away from running. We were going to say he's a washed up runner, but we discovered today he has a Wikipedia page. That makes him a legit artist as a member of Blow!
Bruce Hyde Location: Waitsfield, VT Age: 28 Favorite Shoe: Puma Faas 300
Why Bruce Hyde is worthy of the LRC Puma Faas Challenge: Hi! I'm washed up, overweight, ex-4 minute miler. I started running again after a long break. Back in the day I trained in a variety of minimalistic shoes while running over 100 mpw. I've always felt that a lightweight shoe with minimal support and solid cushioning was best suited for my body. I'm just glad to see that a shoe company is producing a line suited for real runners. Help a fight obesity! Give me a pair of shoes! Pretty please? Bruce Hyde
---
Puma Hunter Video
We're glad the LRC faithful liked this video like we did.
Martin Stutzman Location: Charlottesville, VA Age:45 Favorite Shoe: Puma Faas 500
Why Martin Stutzman is worthy of the LRC Puma Faas Challenge:
Greetings, I have emailed my light-hearted attempted at running humor, a video entitled "Puma Hunter" (or you can see it here Hopefully, you'll enjoy the attempt at making fun of running shoes as much as I did in making this video (in the freezing cold). I have a family of runners, and no shortage of worn out shoes. We do attempt to give them away as much as possible after they have served their purpose. After looking at all of the shoes sitting around the garage, I quickly came to the realization that not a single Puma branded shoe could be found. Therefore, I probably should get a free pair...what better way to change the entire trajectory of my running family than with new shoes? Thank you, Martin Stutzman Charlottesville, VA
---
A Freshman in College Forced to Workout In Trainers
anonymous male Favorite Shoe: Puma Faas 300
Why anonymous male is worthy of the LRC Puma Faas Challenge: I'm a freshman in college and I keep getting hated on for not having flats for our workouts. I would have a pair of flats, but I just don't have the keesh to pay for a fresh pair. So here I am trying to drop some fast workout in clunky trainers,sacrificing some of my natural gazelle spring. BUT... If I had a fresh pair of faas 300, not only just could I fly though my speed work like a puma on roller blades strapped to a rocket, but I would also be one fly looking quad god in a groovy pair of new mile-stompers. I mean most flats and trainers do there job, but Faas series has innovated the foot-hugger. These kicks are not only light and functional, but all my haters will be droolin' over my new foot homes. I WANT IN!! So help poor freshman mile hog out, Puma, meal money just doesn't pay for the sneaks. I want to be faster AND look flyer. PLEASE SHOW SOME LOvE!
---
Woman Who Would Consider Selling Her Eggs to Get Cash for New Shoes
The economy may be in the dumps but the LRC visitors clearly don't want you people selling their eggs to get cash for their running habit. So Ro-Z was picked as a Puma Faas winner.
Ro-z Location: Chicago, Illinois Age:22 Favorite Shoe: Puma Faas 250
Why Ro-z is worthy of the LRC Puma Faas Challenge: I should be chosen for the LetsRun.com PUMA Faas Challenge because I am broke and I can not afford running shoes. I'm a recent college graduate and former division I runner now employed at an advertising agency. Like most college graduates, I owe $60,000 in school loans. Unlike most college graduates, I need new running shoes every couple months. In order to ensure I can afford new shoes, I have sold my television, my hair (to create wigs), and I am considering selling my eggs (clearly, I'm desperate). Also, incase you were wondering, I am not training to achieve some kind of road racin' glory but rather, I aim to break the women's world record in the beer mile (an obviously, more admirable goal). If Puma (and Letsrun) send me a new pair of kicks..I can spend more money on beer and, thus, amp up my training.
---
Woman Who Has a 5 Year Running Streak Including 2 Births
Clearly not all of the LetsRun.com audience is sane. See Heidi's story below.
Heidi Location: Altoona Age:31 Favorite Shoe: Puma Faas 550
Why Heidi is worthy of the LRC Puma Faas Challenge: I'm submitting this in honor of my wife, Heidi. Today Heidi went for a morning run. As she has everyday, since 2007. That's not much as far as epic running streaks go. Even her running through a 104 degree fever for two days when she had pneumonia last year isn't that special. But not everyone with a five year running streak has run through two pregnancies and births without missing a day. A sub 19:00 5K runner, She has coached high school track and now coach college cross country and would offer good insights on the new Puma shoes. Plus, she deserves it. Hundreds of people have broken 4:00 in the mile. Almost everyone in the LRC message boards is an All-American. But how many women in the history of the world have run everyday through child-birth, twice?
---
Frustrated Marathon Who Needs a New Pair of Shoes
This isn't the place to give out training advice but we bet Ryan could run under three hours. Maybe we should coach him. If you can't run the mileage you need try running it slower.
Ryan Thalman Location: Boulder, CO Age:28 Favorite Shoe: Puma Faas 550
Why Ryan Thalman is worthy of the LRC Puma Faas Challenge: As a long time reader of this website (I have been coming to LRC since my senior year of high school in 2001, and have kept the same message board handle the entire time), I feel that I would be a great home for a new pair of PUMA shoes. I have never really been in the top echelon of the sport. I unfortunately ran all of my really good PRs my senior year of high school. I tried desperately to make the XC team every year of college at a top ten D1 school but always fell short. It was discouraging to try to train at a high level with no support- especially once you start to get injured or sick. I am currently a graduate student and hoping that by time it is time for a new pair of shoes (which will be soon) I'm not even sure that I will be able to fit a pair in the budget. My goals for the next year are to finally set a pr for 10k in an actual race (instead of a workout) and to get back to running on the track since after 5 tries and failures at the marathon I'm pretty well convinced that my body just can't handle the mileage to run under 3 hours (even though my dad ran in the 2:40's well into his 50's).
---
Thanks to Puma for sponsoring the Puma Faas Challenge!
*More Great LRC People:
LRC 12 Days of Puma Archives:
Day 12: Some of the Faster Guys and Gals Including a 1:46 Iraqi War Vet
Day 11: A "Brotha" Who Wants To Break 13:30, An All-American Getting Back On The Roads, A 58-Year-Old Female Marathoner Who Was Winning Marathons Before Most Of You Were Born, A Cancer Survivor Who Happens To Be Caitlin Chock's High School Coach, And A Lady Who Entered To Cheer Her Husband Up
Day 10: A Football Player Turned 31:30 10k Runner, A Cop Inspiring His Family to Run, A Collegiate Runner Constantly Injured, A Woman Who Thinks Puma is Sexy and a Guy Who Showed Up to Practice in Allen Iverson Basketball Shoes
Day 9: A Girl Who Helps LRCers Get Dates, A Guy Who Wants a Shoe That Doesn't Suck, A Dog Lover, and a Sprinter Turned Distance Runner (Because of a Car Wreck)
Day 8: A 34-Year-Old Who Wants To Go Sub-4, A 26-Year-Old Who Grew Up With LRC, "The" Running Autograph Collector, A Guy Whose Pumas Were Stolen 13 Years Ago, And A Girl At A Nike School
Day #7: Read It To Believe It: A "Cigarette Smoking, Pill Popping, Booze Drinking Slob" Who Now Runs 90 Miles a Week, a 12 Year Old, A Women Who Trolls the Message Boards..
Day #6: Rest
Day #5: The Coaches
Day #4 Married Guys and a Guy Whose Wife and Kids Left Him
Day #3: Winter Wonderland: South Dakota, A National Champion Coach, Valdez, Alaska, and TxRUNNERgirl Represent
Day #2: A 27:31 10ker, A Marine Corps Marathon Champ, A Girl From Our Favorite High School, And a Guy Who Loves Asics, And a (Shoe) Geek
Day #1: A Boxer Who Runs 100 Miles a Week, A Guy Sick of Getting Free Nikes, A Soldier Doing Intervals With Incoming Rounds, A 16 Year Old Aspiring Champ

We're barely past halfway in selecting the 100 winners of free pairs of Puma shoes. Click here to enter the LRC PUMA Faas Challenge.