LetsRun.com Puma FAAS Challenge
LRC Faithful- Puma Wants You
By LetsRun.com
October 17, 2011
Loyal LetsRun.com visitors,
Puma has something for you. Puma wants to give away 100 pairs of free shoes to LetsRun.com visitors.
Yes, you read that right.
Why would they want to give away shoes? Well PUMA realized there was no better way to show that the PUMA FAAS line is designed for real runners, than to get them into the hands of the most influential runners on the planet.
Puma is certainly a different kind of shoe company. First, they "get" LetsRun.com. They know you all - our loyal audience, are the most hard-core, passionate, influential runners in every community. You don't need to be talked down to. Second, Puma is brutally honest. They'll be the first to admit, that some of their distance running shoes in the past were not good enough for the LetsRun.com audience. So what did Puma do? It went back to the drawing board and decided to create a new line of shoes that the dedicated LetsRun.com runner would want to run in, day in and day out, year after year. That is the new FAAS line.
Introduce Puma FAAS
The FAAS line, which launched earlier this year, is a performance line designed with the LetsRun.com runner in mind. The FAAS line may have a lot of marketing tied around Puma's main man, Usain Bolt, but the line is definitely not a marketing gimmick. And while definitely good enough for Usain Bolt, the FAAS line was designed with the serious distance runner in mind. Puma figured what better way to show it is serious about distance running, than to get its shoes on the feet of the most hard-core runners, the LetsRun.com audience.
Puma has always been ahead of their time (forget about signing Usain Bolt when he was just a scraggly teen-ager, Puma signed LetsRun.com's Wejo to his only "endorsement contract" in 1998 when LetsRun.com had not even been created). Instead of marketing to the masses, why not show the real runners on little LetsRun.com how great Puma's FAAS line is? And speaking of little LetsRun.com, it's not so little anymore. With more than half a million unique monthly visitors, there are a lot of hard-core runners out there. Why not give them a shoe they can run in?
Since it's launch, the FAAS line has won numerous awards: "Editor's Choice Award", "Best New Shoe", "Best Debut". That's great and all, but when is the last time you saw something negative said about a shoe in a major running publication? Probably never.
Puma wants to prove its FAAS line is not just another running shoe. They want to show it is a shoe made for the dedicated LetsRun.com audience.
LetsRun.com Puma FAAS Challenge
What does Puma want from the LetsRun.com audience? Your honest feedback. Puma is confident in its FAAS line will pass the LetsRun.com test, but its designers want the feedback of the Letsrun.com faithful. Puma definitely is not out to change your favorite shoe six months after you start loving it. They do want to make a line of shoes you can run in year after year, and to do that they need your feedback.
The free show giveaway is just the start of a unique partnership between Puma and LetsRun.com. For the next few months, you're going to see a lot of cool stuff from Puma on LetsRun.com. Not just the FAAS line. Think Puma parties. The mythical LetsRun.com t-shirts may not be so mythical anymore. Plus, the chance to interact with Puma's shoe designers.
We at LetsRun.com are glad that Puma is making a big marketing push on LetsRun.com and hope the partnership extends into the future. It's only fitting that the company with its logo on the famed yellow singlet that helped launch little LetsRun.com in 2000 is partnering with LRC to show how great its FAAS line is.

In the next few weeks, we'll be telling you a lot more about Puma's FAAS line.
Sign Up For the LetsRun.com PUMA Faas Challenge
Getting your hands on a pair of shoes is pretty simple. Just give us some basic biographical information and then tell us why you deserve a pair of free shoes.
Maybe you're sick of getting injured in other running shoes, maybe you're ready for a big pr, maybe you just set a big pr, maybe you're banging out 100 mile weeks, maybe you're getting ready for a big race, maybe you're coaching a high school team, maybe you're on a high school team, maybe you're in Kenya and need some shoes, maybe you're 85 years old and have run in the same pair of shoes for the last twenty years, maybe you just got dumped by your mythical girlfriend, maybe you just discovered LetsRun.com, maybe you've been with LetsRun.com from the beginning. Just tell us why you're worthy to represent LetsRun.com in the LetsRun.com PUMA Faas Challenge.
Be creative. We love text at letsrun.com, but if you want to create a video or an image feel free (just send us the link). Be funny. Or be serious. Our visitors are what make Letsrun.com so great, so we can't wait to see your submissions. We'll be selecting the 100 winners over the next few months and also rewarding visitors who make the LetsRun.com community so great. Make a great posts on the World Famous Message Boards and you might earn yourself a pair of Puma Faas shoes.
So to get started just fill out the form below and on the next page you'll have a text box to submit your reason why you should be selected for the LetsRun.com PUMA Faas Challenge. If you're logged into facebook, the form should be partially filled out below. Don't worry we won't be able to post to your wall, we just want some basic info. We won't sell your information to anyone else but will let Puma email you about their FAAS line. If you're selected to test the shoes, all we expect in return is you give your honest feedback to Puma. Pretty simple. More info on the Faas line below the form.
Submission Form (Basic info here, text box for why you're worthy for the LetsRun.com Puma Faas Challenge on the next page. More info on the Faas shoes below the form.)
(The form should be below. A few people reported not seeing it. If you refresh your page and still don't see it, please email us)
Note: To Pick the Final 20+ Winners of the LRC Challenge we are going to let the LetsRun.com Community pick the winners. So the information you submit below (except for your email address) and your entry on the next page we will share with the LetsRun.com audience for a vote starting this upcoming week. If you don't want your name to be disclosed then use a nickname. If you have already entered and want to edit your entry, check your email for an email from us or email us at letsrun@letsrun.com.
More Info on the PUMA Faas Line below. Click on an image for more info (We'll be telling you a lot more about PUMA Faas line in the next few months). Also check out the new XC Haraka spike.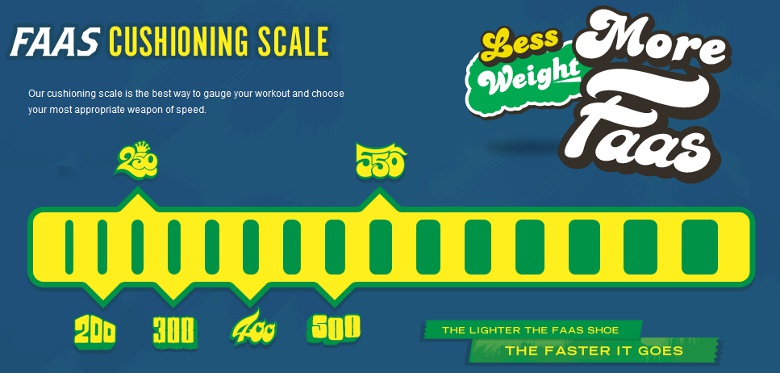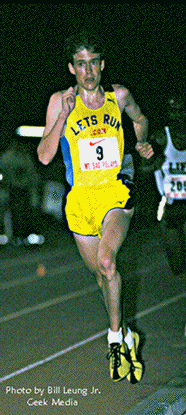 The Original LetsRun.com/Puma Singlet In 2001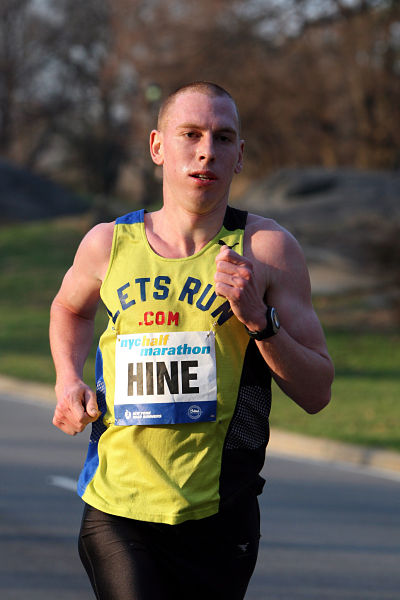 Literally the Same LetsRun.com/Puma Singlet Still Going Strong in 2010