Znamenskiy Memorial Recap And Results Amine Laalou runs 1:43 for 800 and Shaheen returns to the steeple with an 8:16 runner-up finish in the Znamensky Memorial. Mariya Savinova of Russia ran a world-leading 1:58.11 to win the 800.
High Jumper Chaunte Howard Raises Bar On Career A good read from veteran track journalist Philip Hersh of LA Times.
Another Shock From USAs Friday: After easing up at the line in the first round and almost missing the semifinal, long-time USA force Hazel Clark missed the 800m final. 32-year-old Clark won USA outdoors in '09, '08, '06 and '05 and was top 3 in '07 and '04. Full Results Here
Non-USA News
Rebekah Noble, Oregon's Fleeting Star, Quietly Leaves Program She Once Set On Fire Ken Goe of The Oregonian catches up with the junior phenom who got injured and burned out after a 100% pursuit of the Olympics.
*Boards: Future of Rebekah Noble

No Surprises On 1st Day Of Kenyan Trials For African Championships All the favorites like Asbel Kiprop advanced.

USATF CEO Doug Logan Talks About Giving More Funding To Young Runners He wants to bring the model that he and the MLS used to help build the current men's US soccer squad.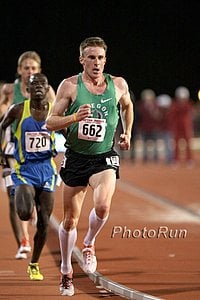 Recommended Read: Tim Layden Of Sports Illustrated Profiles Heavyweight Inspiration Chris Solinsky Schumacher calls Solinsky's recent 5,000 "the dumbest 12:56 in history," Bairu says Solinsky could have gone 26:40 at Stanford, and everyone chimes in on how Solinsky is the biggest and most durable distance runner they've ever seen.

Boards Are Loving It: Alberto Compares Solinsky's Intensity To Lance Armstrong's

Interesting: Only 16 Men Faster Than Solinsky Over 5 And 10,000m Doug Binder and our friends at TrackFocus.com in Eugene looked at all-time 5,000/10,000m PRs and found only 16 guys who ran faster than Chris Solinsky's 26:59 and 12:56 in their careers (and at least one of them got banned for drugs).
Chicago Marathon Announces Davila, Lewy-Boulet, DeReuck As Top Americans Back in April, Chicago 1-upped New York on the men's side with Ryan Hall, but NY returned the favor, as Shalane Flanagan trumps the Chicago women.
LRC The Week That Was Last week was a light one in terms of new action, so we take a look back at NCAAs, talk about the Great White Hope at 100 meters, praise some high school 800 phenoms, including one bound for 'Nova, before dissing high school running in general, talk about "mechanical doping" and then offer a $50,000 challenge to Anna Pierce.

Random News
iResults: New App Lets You Get Your iTime Instantaneously From Finish Line Volunteers Or iFamily iResults: They wait 30 minutes for you to finish the 5k ... you get your results immediately.

Bolt's Backwards 100? Wild Irishman elephant polo world champ Colin Carroll is trying to pull off the first edition of the Paddy Games and got in the news by saying he's talked to Usain Bolt about setting a Retro 100m WR.

Not Cheesy At All: Bret Michaels Headlines Entertainment At Rock 'n' Roll Vegas 'Thon
Anna Pierce Has Big Goals For 2010: Sub-3:57 And Sub-1:56 Her days as a steepler may be over for the most part, as she's finding "my speed is getting better the more I train my strength side, which is weird."
Sprint News
The 50th Anniversary Of The Mt. Washington Road Race
Shadrack Kosgei Wins 3rd Steamboat Classic 4-Miler (17:36)
Absolute Must Read: Tyson Gay Tired Of Being In Usain Bolt's Shadow The Independent sent a writer from the UK to Florida to do a feature on Gay and it's a must-read in our minds. Learn what Gay has to say about Bolt, fatherhood and visiting his coach in jail. Plus coach Lance Brauman is unapologetic about what sent him to prison as he helped 30 Olympic athletes in the process.
*Usain Bolt Reaffirms That He's Not Running Commonwealth Games
22-Year-Old Ethiopian Wins Women's Marathon In 2:31 As 3-Time Champ In American Mary Akor Struggles To 4th Akor collapsed at the finish line. Next Up For Akor? Surgery On Friday To Remove Tumors
Philemon Kemboi Win Men's Marathon Kemboi, who has a 2:10:58 PR, picked up $10,900 in his US debut for running a time that is slower than Paula Radcliffe's world record for women as he won in 2:15:44. The race was run into a headwind or crosswind throughout.
Kenyans Sweep Garry Bjorklund Half Marathon The race served as a comeback for Fernando Cabada, who talked big before the race before finishing fifth in 1:05:55. The course record is 1:04:19 and the winning time was 1:04:24.
2008 World Jr. 10k Champ Josephat Bett Wins Race In Kenya
The article makes a big deal of how he's moving up to the senior ranks. We don't think a 12:57 guy will have too many problems.
NCAA News
NCAA Keeps Super Regionals For Next 2 Years Texas A&M coach Pat Henry and Oregon coach Vin Lananna probably aren't happy. But all it means to them is a week where one of their top people could screw up and not make nationals.
Good Reads For HS, College Kids Looking For Perspective
LRC Saturday: Anna Pierce Kicks Past Erin Donohue To Win 1,500m, Jeremy Wariner And Sanya Richards Don't Win 400s, Chaunte Lowe Breaks American Record In High Jump The highlight in the distance races was the women's 1,500m final, which featured sub-4 1,500m runners Anna Pierce and Christin Wurth, plus World Championships bronze medallist Shannon Rowbury. Until the final 30m, however, it looked like the unwanted Erin Donohue (she left coach John Cook last year because he said she couldn't be a sub-4 1,500m runner) would get the win. In the end, though, Pierce timed her pick perfectly and Donohue had to settle for 2nd but with the scalps of Rowbury and Wurth. In the 400s, favorites Jeremy Wariner pulled up lame and Sanya Richards did not start the women's final, but they both may have had their hands full regardless. Unheralded Greg Nixon picked the perfect time for a huge 400m PR (a world-leading 44.61). Debbie Dunn became the first women in the world under 50 seconds this year (49.64). Bershawn Jackson had a world leader in the 400m hurdles, as did Hyleas Fountain in the heptathlon, but the biggest accomplishment of the day was Chaunte Lowe breaking her own American record in the high jump.

*Chaunte Lowe's American Record Jump

Friday:
Lauren Fleshman Upsets Jenny Barringer
It was a stunning comeback from injury for Fleshman, as she surprised just about everyone and nearly all of you (.2% of you picked her to win in our prediction contest). Walter Dix won the 100m into the wind (10.04) and Allyson Felix won the women's 100m.
*LRC Friday Recap
*USATF Junior Meet Friday Recap
*LRC Friday Photos Cas Loxsom tops Robby Andrews and more ...

Eugene-based Lauren Fleshman completed her comeback by winning her first US title since 2006 after barely competing thus far in 2010 on the track. In the men's 5,000, it was another predictable win after the dull 10ks, this time for Bernard Lagat by less than a second over 10,000m specialist Tim Nelson (they both ran 13:54).

*Video: Barringer Talks Barringer says she's trying to peak much later and be versatile at different events.

ESPN Cuts Away From Men's 5,000 To Show No-Hitter ... *Boards: Don't blame ESPN, blame USATF

Looking Ahead To Saturday: LRC Day 3 Preview Saturday is a very weak one in terms of mid-d and distance action as there is only one race at the senior level. Thankfully, that race - the women's 1,500 final - is a dandy. It takes place at 3:26 pm EST.

Thursday

LRC: Galen Rupp Reigns Supreme, Amy Begley Over Hometown Hero Lisa Koll
Galen Rupp waited until late to win over Ed Moran, and 2009 USA #1 Amy Begley sprinted away from 2010 NCAA star and Iowa hometown hero Lisa Koll. Most of the favorites advanced in the distance event prelims (but Khadevis Robinson did not start) and the big winner of the day was Emily Sisson over Jordan Hasay in the jr. 3,000. Plus Trevor Dunbar took control of the men's jr. 5,000 from way out.

*RRW Recap Of 10ks: In Tactical Races, Rupp And Begley Repeat As USATF 10k Champs
*USATF: Day 2 Recap Of The Junior Meet With Photos

USATFs On The Boards: Jordan Hasay lost to Emily Sisson
*Can Rupp even count that as a tempo run?
*Hey OTC, Sit + Kick = Cheap, Boring
*What happened to Scott Bauhs?

More Thursday Action
*Sanya Richards-Ross (51.91) Smooth In Comeback
*RSpace: Video Of Sisson/Hasay Duel
*Flanagan - Killing Time Before Marathon - Makes 1,500 Final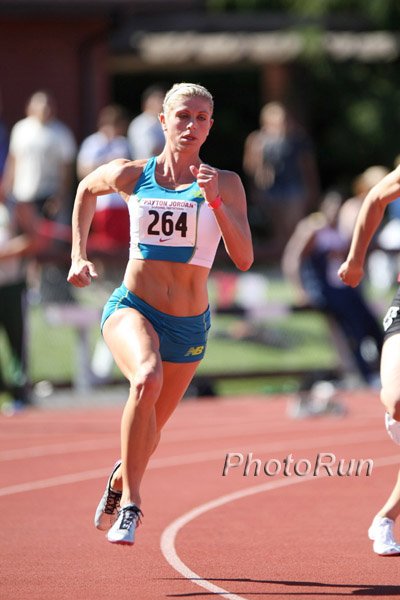 LetsRun.com Previews 2010 USAs Day 1 Iowa favorite and now-pro Lisa Koll will challenge underrated Amy Begley in Thursday's 10,000m final, while Galen Rupp should get an easy win against and overmatched men's field. The 1,500s and women's 800 will also get underway. See our previews and predictions for the mid-d events, as they should be the best of the weekend in Des Moines.

*TV: Coverage Starts Friday 8pm Thursday's 10k finals will be online live along with any other non-televised event.
*Schedule
*Updated Entries Some of your contest picks may scratch an event late, so check in here if you want to be sure.
*Drake & Des Moines Excited To Host USAs
*Officials Expect Many Drake Stadium Records To Fall
Profiles Of People Running USAs
Great Read: Talented Acosta Rights The Ship And Reaps Benefits AJ Nation was probably having a bit too much fun early on in his college years but has gotten himself out of Vin Lananna's dog house with his new dedication (and he basically won his team a PAC-10 title this year). He's still got another year of eligibility and will run the 1,500 at USAs.

Lisa Koll Signs With Peter Stubbs Management (PSM) As Agent All of Stubbs' athletes including Ritz, the Gouchers and Shannon Rowbury can be found here.

Robby Andrews' Parents, Coaches Trying To Take Things Slow Andrews will be running the Jr. 800 at USAs. Dad says listening to his wife and not taking Robby to USA Jr. Olympics events was the best advice he's ever gotten.

Lomong Determined To Help His Homeland He hasn't been running too well in 2010. He'll be in the 1,500 field, which is one of the best events at the championships.

Who's NOT Running? Solinsky, Ritz, Jeter, Gay, Crawford ...
Bizarre & Inspirational At The Same Time
Marathon Great Rob de Castella Believes Africans Can Be Beaten - By Indigenous Australians He's forming a team and taking them to the NY marathon. He's found one prospect whom the police have to drive 5km from town so he can train without being attacked by wild dogs.
Random Links Of The Day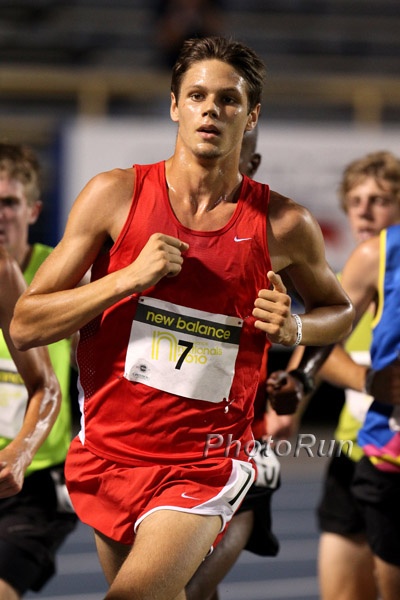 Day After Spliting 1:47.15, Chris FitzSimons Runs 4:05.7 To Lead Team To DMR Victory/HS Girls DMR Record Is Lowered To 11:31.26 FitzSimons will be going to Nova next year.
Not Making This Up: HS Soph GIRL Splits 2:00.59 For 800 In Sprint Med
HS Soph BOY Splits 1:47.99
On The Boards: Ajee Wilson, sophomore from NJ, splits 2:00 on a relay leg. Could we see Kim Gallagher's legendary record go down soon? She is quite the talent, as we know from this thread: High School Sophmore Girl runs 2:04.94 800m and 4:43 1600m

Rosa Brothers Go 1-2 As Joe Rosa's 8:44 Crushes Fast-Starting Lukas Verzbicas In 2-Mile
Discussion here.

5k Results (HS nationals in N.C.) Matt Mizereck (14:37) and Katherine Walker win 5,000s.

HS Forum
British Newspaper Says Tyson Gay Says False Start Rule Could Ruin Sprints The problem is Gay never said that. He is against the rule, however.
NCAA Awards - Oregon, Distance Runners Dominate
Coaches Name Lisa Koll NCAA Track Athlete Of The Year Koll set an NCAA 10k record and destroyed the fields at NCAAs. But what about this record setter?

Queen Harrison USATF Athlete Of The Week - Beaten By Koll In USTFCCCA Voting Hokie Queen Harrison became first woman to win both hurdles events at NCAAs.

Eaton And Whiting Named Co-Field Male Athletes Of The Year Can't argue with these 2 studs sharing the award.
*Wheating Named USTFCCCA D-1 Track AOY, Ducks Top Team
LRC Exclusive: An Inside Look At The After Effects Of The Rome Golden Gala Fiasco At 400 Meters With their focus on NCAAs, many Americans missed out on one of the more bizarre episodes in track and field history as four runners were nearly wiped off the track by the overheard television camera on the giant arm, which mistakenly swept onto the track in the middle of the men's 400.
Stat Of The Day:
100% = Percentage of LetsRun.com viewers in our USATF Prediction Contest who picked Galen Rupp to win last night's 10k. It's the same percentage of you who picked Bernard Lagat to win tonight's 5k.
LetsRun Podcast
What You Missed On Wednesday: Training Talk #9 With Featured Guest Tim Broe Broe was the best in the US 5k ranks earlier this decade and now is starting a new pro training group.
In Case You Missed It
Final Regional Analysis - We Show You The Hard Data And Argue For Pure Regionals
LRC Editorial: The Case For (Pure) Regionals By comparing regionals to the NCAA basketball tournament, we tell you why we think the Pure Regional system of qualifying for NCAAs is a winner and tell the BCS coaches to stop whining.

LRC Exclusive Unbiased Research Of Current And Proposed 24/8 Regional System: Men
LRC Exclusive Unbiased Research Of Current And Proposed 24/8 Regional System: Women
AJ Says He Didn't Let Wheating Have It (Some Disagree)
Kaki's 1:43.48 In Turin
Men's 1,500 Final - Oregon Thrills Fans With Sweep
Asafa Powell Leaving Nike Nike reportedly cut the less-marketable Asafa Powell's annual guarantee from $750k down to $300k and word is Li Ning of China is stepping in to add the currently on-form Jamaican to their Thorkildsen and Isinbayeva stable of track stars. Hard to believe, but Nike now won't represent any of the top 3 men's sprinters in the world.
*IAAF Chat: Powell Says Big Times And Big News Are Coming
The Best Thread On LetsRun The Last 6 Months?
If Letsrun was around in the years before The American Revolution ...What Kind of Threads Would We See? Trust us - this thread is great. If you've seen a better one, email us.
LetsRun.com Exclusive:
Autographed Copies Of Best Efforts For Only $14.95 An epic running book.
Recommended Reads - You Can Buy The Books Online
One For The Mind: Running Within
One For The Soul: Best Efforts
More Great Deals