Women's 5000: 30 Years Later, Elly Henes Joins Her Mom as a NCAA Champion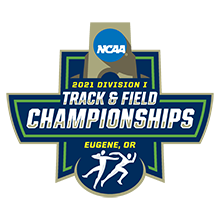 June 09, 2021 to June 12, 2021
by Jonathan Gault
June 12, 2021
June 12, 2021, is a day that the Henes family will never forget. Running on the same (rebuilt) Hayward Field track where her mother/coach Laurie Henes won the NCAA 5,000-meter title 30 years ago, North Carolina State's Elly Henes was able to replicate the feat, sprinting away from the field over the final 200 meters to win the 2021 NCAA 5,000 title in 15:28.05.
"It means the world to me," Elly told ESPN's John Anderson after the race. "Having her as my coach and having her throughout my whole entire running career, it's like the perfect fairytale ending."
Article continues below player
That ending almost never happened — initially reluctant to stay in Raleigh with her mom, Elly didn't even consider NC State until the week before she signed coming out of high school in 2016. But she eventually changed her mind, and the decision paid off as the fifth-year senior became the first Wolfpack athlete to win a national title since 2002.
Notre Dame's Katie Wasserman, a fifth-year grad student from Columbia, was second in 15:28.68 as five of the top seven women ran personal bests.
The Race
As she did at the NCAA XC champs in March, BYU's Whittni Orton got to the front early. By 1600 (4:58), she had opened up a gap of 2+ seconds, but Orton was unable to create permanent separation, with Henes, Wasserman, and NCAA XC champ Mercy Chelangat of Alabama, the runner-up in Thursday's 10k, all joining her up front by 3k (9:22.04). At that point, Chelangat surged, and while Henes and Wasserman had no problem responding, Orton could not answer and would ultimately fade to 18th place.
After dropping Orton, Chelangat backed off the pace, following her 73.95 lap from 3000 to 3400 with a 78.26 from 3400 to 3800. At that point, with three laps to go, Henes was running slightly in front of Chelangat on the outside but did not want to cut in and assume the mantle of leading. It stayed that way when Wasserman took the lead on the third-to-last lap, with Henes on her shoulder, and the pace had slowed enough that Minnesota's Bethany Hasz (the NCAA indoor runner-up), Michigan State's Jenna Magness, and Stanford's Julia Heymach had all latched on to form a six-woman lead pack.
Those six remained in place at the bell, with Henes still glued to Wasserman's shoulder. Henes tried to go past on the back straight but couldn't get around; with 200 to go, she redoubled her efforts and once she was able to get in front on the final turn, no one could touch her as she closed in 64.29 to close out the win.
Full Race Video (Cued to final 400)

Results
1 Elly HENES SR NC STATE 15:28.05
2 Katie WASSERMAN SR NOTRE DAME 15:28.68 PB
3 Bethany HASZ SR MINNESOTA 15:30.57 PB
4 Jenna MAGNESS JR MICHIGAN STATE 15:32.91 PB
5 Mercy CHELANGAT SO ALABAMA 15:33.20
6 Julia HEYMACH JR STANFORD 15:33.62 PB
7 Emily MACKAY JR BINGHAMTON 15:42.38 PB
8 Clare O'BRIEN SR BOISE STATE 15:44.44
9 Amelia MAZZA-DOWNIE FR NEW MEXICO 15:45.74
10 Haley HERBERG SR WASHINGTON 15:47.46
11 Maddy DENNER SO NOTRE DAME 15:49.71 PB
12 Ella DONAGHU JR STANFORD 15:53.25
13 Joyce KIMELI JR AUBURN 15:54.11
14 Esther GITAHI SR ALABAMA 15:58.59
15 Nicole FEGANS JR GEORGIA TECH 15:59.72
16 Savannah SHAW FR NC STATE 16:02.90
17 Abby NICHOLS SR COLORADO 16:04.74
18 Whittni ORTON SR BYU 16:05.33
19 Ericka VANDERLENDE FR MICHIGAN 16:09.09
20 Jessica DROP SR GEORGIA 16:10.19
21 Lauren GREGORY SO ARKANSAS 16:13.49
22 Poppy TANK SR UTAH 16:15.88
23 Aoibhe RICHARDSON SR SAN FRANCISCO 16:33.99
24 Gabby HENTEMANN FR OKLAHOMA STATE 16:56.70
Quick Take: What a cool moment for the Henes family
Talking to Elly Henes after the race, it was clear that she has a great relationship with her mother. And while she said that having Laurie as a coach was part of her reason for decision to attend NC State, it was the culture of the team that truly sold her on the program.
"I just remember being in the locker room with the girls and hanging out with them [on my official visit], and it's cheesy, but the culture of NC State is family, and I felt that from the second I was there," Henes said.
Now, as a fifth-year senior, Henes can even see parts of her mom coming out during her own interactions with younger teammates.
"I'm like, oh no, I sound just like my mom in the ways I've always pushed back with her on certain things," Henes said. "I think we have a good relationship in which we can call each other out on certain things and some of the things I've called her out on, I've seen myself doing with the younger girls."
Elly wasn't able to find Laurie immediately after the race, but the two reunited at the awards stand, where they were able to share a big hug.
Henes has one more year of outdoor eligibility remaining (but no XC or indoor), but confirmed after the race that she will be turning pro rather than returning for a sixth year at NC State.
Quick Take: Henes ran a little extra distance, but in the end it didn't matter
Henes said she didn't enter today's race with a plan other than to be the one who kicks last. As a result, she spent most of the final mile glued onto the shoulder of the leader on the outside of lane 2. She had no trouble responding to moves, so clearly Henes was feeling good, but we were a little worried that running that extra distance — no matter how comfortable it may have felt — might come back to bite her in a close race.
Well, as it turned out, no. Henes was simply too good over the last lap, and when she finally made her move, it was decisive.
Quick Take: What a year for Katie Wasserman
In terms of feel-good stories, it's hard to top Henes winning, but the runner-up, Katie Wasserman of Notre Dame, also had a remarkable journey to Eugene. After never qualifying for NCAAs on the track in four years at Columbia (she did make it to NCAA XC twice, with a best finish of 75th in 2019), and never running the 5000, Wasserman made her 5k debut at the Raleigh Relays in March and ran 15:33, barely missing Molly Huddle's school record.
Today, in her first NCAA track final, Wasserman was in the lead on the last lap, finished second, and broke Huddle's school record with her 15:28.68 pb. Not quite a fairytale ending — but still incredibly impressive.
Quick Take: NCAA doubles remain elusive
In our meet preview, we mentioned that double wins at the NCAA outdoor meet have been rare in recent years. Since 2001, when the NCAA eliminated the 3k from the meet, only three women have won multiple distance events at the same NCAA championships. This year a number of athletes entered two events, but another year passed without a double champ. Mercy Chelangat came the closest, taking 2nd in the 10k and 5th in the 5k. BYU's Anna Camp tried an aggressive double, the 800 and 1500, and while she won the 1500, she wasn't able to make the 800 final.
It's worth noting that while many women doubled back in the 5k today, the top four were all running it completely fresh.
Henes Post-Race Interviews
"It's the perfect fairy tale ending."

– NC State's Elly Henes #NCAATF x @Wolfpack_TF pic.twitter.com/89ezMMqze9

— NCAA Track & Field (@NCAATrackField) June 13, 2021
Talk about the NCAA meet on our world-famous fan forum /messageaboard.