Rest of Day 2: The Key Players All Make the M800 and W1500 Finals as Valarie Allman CRUSHES the Discus Field and Trayvon Bromell Starts Well (9.84w)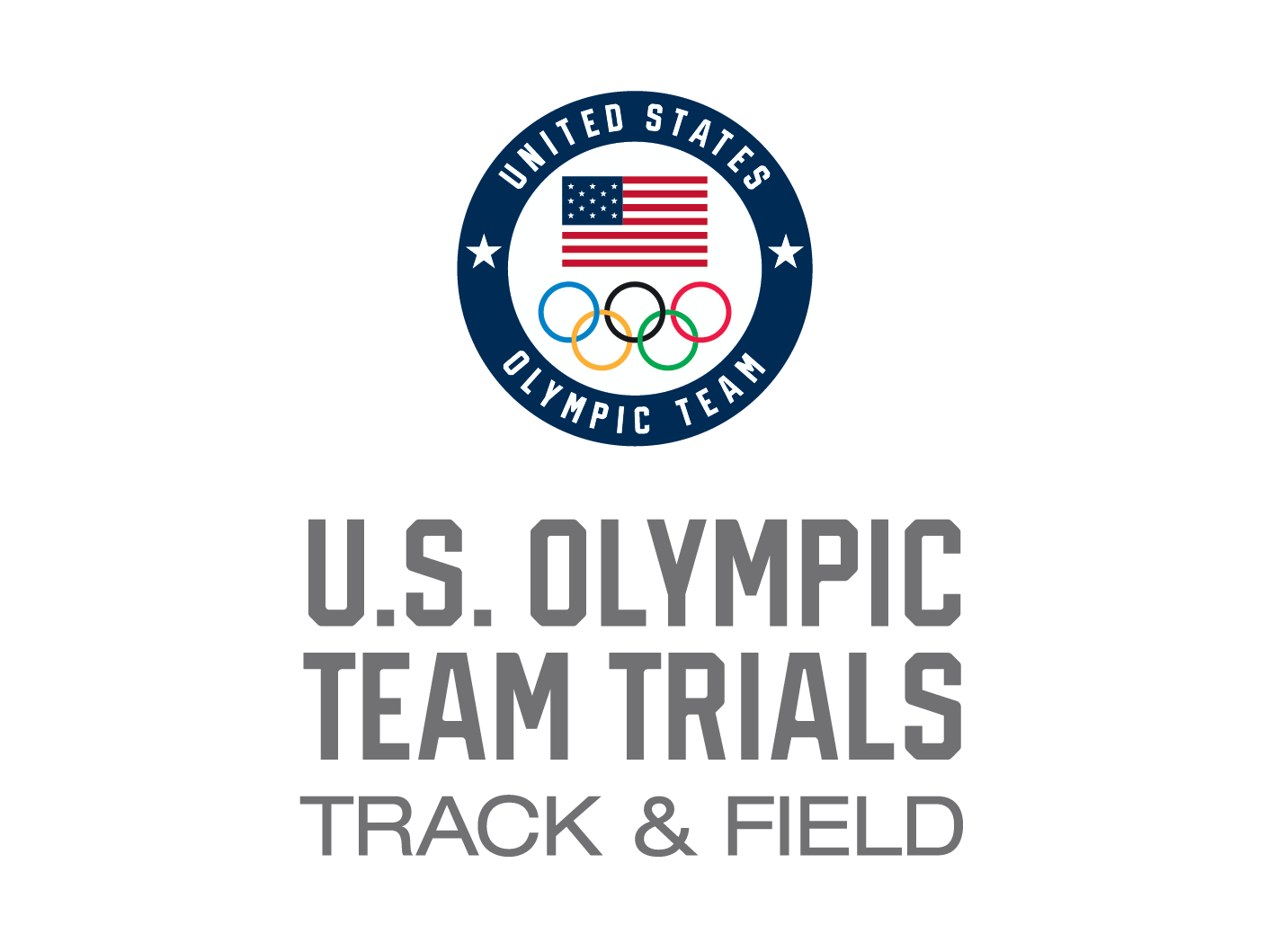 June 18, 2021 to June 27, 2021
by LetsRun.com
June 19, 2021
EUGENE, Ore. — On day 2 of the 2020 US Olympic Track and Field Trials, Sha'Carri Richardson grabbed the headlines with a dominant victory in the women's 100 that warranted its own article. We recap the other action here.
The men's 800 and women's 1500 finals are now set with all of the expected contenders ready to battle as all of the names made it through.
The men's 100 got underway as Trayvon Bromell led all qualifiers with a wind-aided 9.84 (Ronnie Baker ran a wind-legal 9.88). And in the only other final of the day, American record holder Valarie Allman won the women's discus in dominant fashion, throwing 69.92 meters to win by over seven meters.
Women's 1500: Purrier continues to look amazing, but the other two spots on Team USA look up for grabs with the final set
Article continues below player
Monday's women's 1500-meter final is set, and there was plenty of drama if you knew where to look for it — in the battle for the final qualifying spots. Up front, Elle Purrier continued to look fantastic, easily winning heat 1 in 4:09.18, closing hard after a 2:20 opening 800. Behind her, Jenny Simpson also qualified with ease, while in heat 2, the five automatic qualifiers had all separated by 100m to go, with Nikki Hiltz edging Cory McGee for the heat win in 4:05.87.
The true drama lay a little further down the track. Heat 1 went out slowly, and with Purrier leading, the rest of the field seemed too intimidated to pass. That means that the time qualifiers would almost certainly come from heat 2 (spoiler alert: they did), creating an all-important battle for the five automatic qualifying spots.
Seven women were still in contention off the final turn. Purrier's commanding move gave her the first spot, and Simpson and Dani Aragon both looked comfortable advancing in second and third. That left two spots to fight for, and with Sarah Lancaster fading, there were three women who could claim them: Helen Schlactenhaufen of the Saucony Freedom Track Club, Rebecca Mehra of Oiselle/Little Wing, and Heather MacLean of New Balance Boston.
That trio was three abreast approaching the finish line, and it looked set to come down to a lean. But MacLean, running on the rail, lost her balance just meters from the finish line, giving Mehra and Schlachtenhaufen the gap they needed to take the last two spots in the final.
There didn't appear to be much contact between MacLean and Mehra — it was hard to tell whether MacLean lost her balance due to contact or exhaustion — but she filed a protest. USATF ruled there had been incidental contact and MacLean was advanced to the final.
The time qualifiers were there for the taking in heat 2, and noted front-runner Amaris Tyynismaa of Alabama wasted no time going to the front, leading the field through 800 in 2:11.87. At the bell, Cory McGee grabbed the lead, with 2019 World Championship finalist Nikki Hiltz moving up to second right behind her. A number of athletes followed as Tyynismaa faded — she would wind up 11th, but her rabbit job ensured both time qualifiers came from this heat.
With 200 to go, seven women appeared to have moved clear: McGee, Hiltz, Sinclaire Johnson of Bowerman TC, Shannon Osika, Dani Jones of New Balance/Team Boss, Mammoth Track Club's Grace Barnett, and Whittni Morgan (nee Orton) of Brigham Young.
While the top six did end up separating, Morgan was tying up. Could she hold on and cement her spot in the final?
She could not. Instead, it was Stanford's Julia Heymach, who did not even make the NCAA final on this same track a week ago, who came on strong, running a personal best of 4:09.65 to qualify for the final. Talk about redemption.
Quick Take: No one is stopping Purrier in the final
Purrier has been the best US 1500 runner all season, and she was easily the class of the field today, closing her fast lap in 60.2 according to Kara Goucher on the NBCSN broadcast (NBCSN stupidly cut away from live action at the bell to show a replay of Lauren Johnson stumbling). Yes, this was only a semi…but everything coming into the meet pointed to a Purrier victory, and she has shown nothing in Eugene to suggest anything else.
Quick Take: Nikki Hiltz says they are in the shape of their life and that it will take sub-4:00 to make the team
Hiltz qualified for their fourth straight US final tonight, but plenty has changed since their last appearance in 2019, when they ran 4:03 to finish third and make their first World Championship team. Last year, they changed coaches from Terrence Mahon to Mac Fleet, and earlier this year they came out as transgender, non-binary.
Regarding the coaching change, Hiltz said that they liked the idea of getting to train with Sam Murphy — their best friend and Fleet's wife — and that it felt like time for something new.
"We all went through something in 2020," Hiltz said. "I wanted a young, new, fresh coach. I ran at the University of Oregon and halfway through I wanted a change [and transferred to Arkansas]."
Hiltz' results coming into the Trials weren't quite as impressive as in 2019 — they had eight wins before USAs in '19 compared to just one in '21 — but their season's best is the same as it was heading into '19 USAs: 4:05. Hiltz said today that they believe they are fitter than they have ever been, and that they will need to improve their 4:01 pb if they are to make their first Olympic team.
"I think it's going to take a sub-4 to make the team, and I think I can do that with Mac," Hiltz said.
Quick Take: Cory McGee is in her first US outdoor final in six years
Cory McGee made the 2013 World Championship team as a 21-year-old junior at the University of Florida. The next two years, she finished 7th and 11th at USAs, and then at the 2016 Olympic Trials, she didn't even make the final.
McGee hasn't been slowing down — her pb in 2013 was 4:06.67, and she lowered that to 4:06.26 in 2018, 4:04.14 in 2019, and 4:03.64 last year. But she was DQ'd in the heats at USAs in '19 and there was no USAs for her to make in 2020. In 2021, finally, the 29-year-old had her chance, and she believes she has a chance to make another US team, eight years after her first.
"I'm super confident," McGee said. "I do not want to overthink it, I know I'm the fastest I've ever been, and I believe in the work I've done…The last two years with Team Boss, when I arrived I could hardly do four miles at 6:10 pace. Now I can do 10 at that pace. Having Joe [Bosshard] as coach and training with my team has got me prepared for the moment."
Men's 800 semifinals: Murphy/Brazier, Hoppel/Harris go 1-2 in heats, will do battle Monday
Using a variety of strategies, the favorites in the men's 800 made it through to the final of the Olympic Trials safely.
Reigning Olympic bronze medallist Clayton Murphy may have looked the best of the bunch, running a negative split 1:46.26 (53.42-52.84) to go from fifth to first in the final 200 of heat 1. Murphy, who said he went out too slow in the first round, went out slow again, in just seventh place at the bell, but his final 200 was impeccable (26.28, fastest of anyone today).
Reigning World champ Donavan Brazier was fifth at the bell in that heat and made a strong move with 350 to go, moving up to third with 200 to go and then allowing Murphy to win the heat, finishing second. Brazier looked just as physically strong as he did in the first round, and more tactically sound.
In the second heat, 2019 world fourth-placer Bryce Hoppel hung right behind the leaders for the first 600 meters and then made a move to win the heat narrowly in 1:46.00. Conversely, two-time US runner-up Isaiah Harris was in seventh place at the bell but closed hard on the outside in the final 200 to take second in the heat, 0.16 behind Hoppel.
The only man with the Olympic standard who missed the final was young NCAA runner-up Brandon Miller, who faded from fourth to seventh in the final 200 of heat 1.
Quick Take: Brazier and Murphy looked more reassuring, but the jury is out on Hoppel
Donavan Brazier and Clayton Murphy looked like the best versions of themselves in their semifinal, with Brazier making a strong move in the third 200 and Murphy flying past everyone in the final 200. Murphy may want to get out harder in the final, but if both of them run like this on Monday, Murphy should make his second straight Olympic team and Brazier may re-establish himself as the favorite for Tokyo.
On the other hand, Hoppel looked like he was straining, gritting his teeth in the final straightaway as he did in yesterday's first round and barely holding off three men by a combined 0.21 seconds to win his heat. We continue to question whether or not Hoppel is at full health after he scratched the adidas Boost Boston Games in late May. Nonetheless, simply making assertions based on facial expressions could mean nothing, and Hoppel still managed to do what he does best — compete and find a way to win.
Quick Take: Three collegians make the final, and maybe Miller should have ran from the front
NCAA champion Isaiah Jewett qualified for the final using his preferred strategy — front-running. Jewett led heat 1 in a quick 51.10 first lap and then held his form in the final 200, holding off Iowa State's Daniel Nixon by 0.03 to seconds for the third auto Q in the heat behind Hoppel and Harris.
Jewett's fast pace helped Nixon and Notre Dame's Samuel Voelz get the two time qualifiers, with Nixon running 1:46.21 and Voelz getting a pb of 1:46.39. Neither Nixon nor Voelz even made the NCAA final this season — Nixon was 25th in the prelims of the NCAA West Regional, so he didn't even make to the NCAA Championships, and Voelz was 10th in the prelims at NCAAs. Now both are in the final of the Olympic Trials.
The aforementioned Miller also prefers to run from the front in his collegiate competitions, and we said in our meet preview that the strategy may not bode well for making the team at the Olympic Trials. However, it may work better in the rounds, as Jewett showed. Miller chose not to run from the front and was in sixth at the bell in heat 1 and moved up to fourth with 200 to go, but could not manage a strong final 200 and missed the final. Perhaps Miller will try front-running in his many future US Championships.
Don't be surprised if Jewett takes the finals out hard, like he did in the NCAA final, where it worked out extremely well. With veteran front-runner Erik Sowinski eliminated in these semifinals, you may see Jewett in the lead at the bell acting as a de facto pacemaker.
Women's Discus Final Valarie Allman dominates
American record holder Valarie Allman dominated the discus final winning by over 7 meters (24 feet). She didn't go over 70 meters as she did in the prelims but she is #2 in the world and much better than the rest of the US. Micaela Hazelwood was second but won't go to the Olympics as she doesn't have the standard. Rachel Dincoff in third will be in Tokyo as will Whitney Ashley in 5th.
Women's 100 hurdles first round: McNeal looks great while '08 Olympic champ Dawn Harper Nelson goes home
The biggest question coming into the first round of the women's 100 hurdles concerned reigning Olympic champion Brianna McNeal. Though McNeal was provisionally suspended for whereabouts failures earlier this month and is facing a five-year ban from the sport, the Court of Arbitration for Sport issued a temporary stay allowing her to compete at the Trials. Her CAS verdict will be rendered before the Olympics.
That's why McNeal was allowed to compete here, but there was also the question of how she would look — she had not raced her specialty event since being DQ'd from the World Championships in October 2019. After 12.50 seconds, we had an answer: McNeal looked very good, winning heat 4 and moving to #5 on the 2021 world list.
McNeal was not the fastest qualifier, however. That honor went to world record holder Keni Harrison, who ran 12.49 to win heat 1 in commanding fashion.
The most prominent name who failed to advance was 2008 Olympic champ and 2012 Olympic silver medalist Dawn Harper Nelson. Harper Nelson, 37, came out of retirement to chase a third Olympic berth but could only manage 13.12 for 5th place in heat 1, missing the final time qualifier by .16.
Men's 100 first round: Everyone looks good, six men break 10
If there's anything we learned from the men's 100-meter first round, it's that tomorrow's semifinals and final will be very competitive and very fun to watch.
All of the top 12 seeds (by time during the Olympic qualifying window) made it through to the semifinals, with only one (2019 Worlds finalist Mike Rodgers) needing a time qualifier to do so. Each one mitigated any doubts or questions about his fitness.
How did world leader and Olympic favorite Trayvon Bromell look? Excellent, running the fastest time of the day, a wind-aided 9.84 (+2.7 m/s) to win heat 2.
How did 39-year-old Justin Gatlin look? Consistent as always — 9.93 behind Bromell in heat 2.
How about surprise contender Marvin Bracy-Williams, the second-fastest man in the world this year? Also great, running 10.00 (+2.0 m/s) to win heat 3.
And 200-meter specialists Noah Lyles (reigning world champion at 200) and Kenny Bednarek? Both had strong final surges, with Bednarek winning heat 1 into a slight headwind (10.07) and Lyles taking third in heat 4 in a seasonal-best 9.95 (+1.9 m/s).
Oh, and Fred Kerley, the guy who is the reigning World bronze medallist at 400 but chose to run the 100 and 200 this year? He looked like he made the right move, running 9.93 for second in heat 4, the third-fastest time of the day behind Bromell and Ronnie Baker (9.88).
The only scary event of the first round occurred in heat 3, when 17-year-old high school phenom Jaylen Slade went down hard and jogged the rest of the race. Thankfully, Slade told Lewis Johnson after the race that he simply took a bad step and fell, but isn't injured, so he should be able to compete in the 200, his better event, later in the meet.
Men's 400m Semis: Favorites Set for Final
There weren't any surprises here.
Michael Cherry won heat 1 with ease in the fastest time of the day 44.50 as Elija Godwin who didn't even make the NCAA final and NCAA runner-up Bryce Deadmon got the final two auto qualifying spots in heat 1.
In heat 2, Michael Norman ran much better than in round 1 and got the win in 44.73 as NCAA champ and the only sub 44 runner this year Randolph Ross had to make up a lot of ground for the 2nd straight day the final 100m but did it to advance. Ross's North Carolina A&T teammate Trevor Stewart also made the final.
Women's 400 Semis: Hayes lives up to her favorite billing
With the fastest two women in the 400 in other events (Athing Mu is in the 800 and Shamier Little is in the 400h), the fastest entrant in the field this year is Quanera Hayes. Hayes, the 2017 US champ, put up the fastest time of the day tonight to win heat 2 in 50.07 ahead of Wadeline Jonathas who had the 2nd best time of 50.24.
Heading into the meet, Jonathan hadn't broken 51.00 all year but she's now run 50.64 and 50.24, which brings back memories of her incredible 2019 campaign. After starring at the DIII level for UMASS Boston, she finished up at South Caorlina. That year she hadn't broken 51 before NCAAs but she ended up winning NCAAs in 50.60 before running 49.60 at Worlds to get 4th. On the whole, that year, she lowered her pb from 52.81 to 49.60.
In heat #1, 2018 NCAA champ Kendall Ellis closed better than Allyson Felix to win in 50.83 but that time was beaten by 4 women in the first heat.
In terms of casualties, 2 of the 10 fastest women in the US in 2021 taht were in these semis did fail to advance to final as Jessica Beard (#7 at 50.38) and Talitha Diggs (#10 at 50.74) didn't run faster than 51.49 in heat #1.
Men's Pole Vault qualifying: Favorites Kendricks, Nilsen, Lightfoot through easily
The three big favorites in the men's pole vault each cleared 5.65 meters easily in the qualifying round, as did 11 of the 12 total men to make it to Monday's final.
Two-time World champion and American record holder Sam Kendricks and 2021 outdoor world #2 man Chris Nilsen each cleared four bars without a miss, two of six vaulters to do so.
KC Lightfoot, the 21-year-old who decided to forego the final two years at Baylor and go pro in April, missed his first attempt at 5.40 meters but cleared the next four bars to make it through as well. Lightfoot is one of only three men in the world to clear 6 meters this year, and he did it indoors at the NCAA Championships to break his own indoor collegiate record. He signed with Puma in April, and he and Nilsen are seeking their first Olympic appearances.
Triple Jump qualifying
The three men with the Olympic standard Will Claye, Donald Scott, Chris Benard, all advanced to the final with ease.
Talk about today's action on our world famous fan forum / messageboard.
More day 2 coverage from LetsRun.com. Sha'Carri Richardson Is the Center of Attention, Runs Wind-Aided 10.64 in Semis, Then Wins Her First US 100m Title in 10.86 Richardson's win was expected, but the other two members of Team USA – Javianne Oliver (10.99) took second Teahna Daniels (11.03) – would have been hard to predict at the start of the week.
For complete Olympic Trials coverage, check out the LetsRun.com front page each day or go to our Trials special section after the fact.