Week That Was: The Olympic Mascot Is Here, The Eugene R-G Looks Into Worlds 2019, The Foot Locker Final Fields, Some Guy Runs 1:45 In December, Andrew Wheating Runs 13:59
by LetsRun.com
December 5, 2014
Previous versions of the Week That Was can be found here.
Questions? Comments? Email us.
Article continues below player
****
Did you not come to LetsRun.com much last week because you were on Thanksgiving vacation? Well, you're in luck. We've got you covered below with our weekly recap. Sorry it took so long but we lost a lot of time ourselves with the holiday.
****
Our 2014 Foot Locker Previews Might Not Take So Long/The First Father-Son Duo In Foot Locker History
Next week, we'll spend some time working on our research so we can properly preview the 2014 Foot Locker Championships – the race that generally crowns the best high school harriers in the country. Our research may go quicker than normal as the victors in the three regionals held last week were all very dominant.
The closest race of any of the six races (both genders) was 9 seconds.
South: Andrew Hunter (18 seconds), Ryen Frazier (20 seconds)
Midwest: Grant Fisher (9 seconds), Anna Rohrer (30 seconds)
Northeast: Alex Ostberg (16 seconds), Brianna Schwartz (16 seconds)
And the 9-second margin of victory went to boys' favorite Grant Fisher, the defending champion.
In the Midwest, there was some more news of note as Olin Hacker, son of former NCAA (1985) and USA (1997) cross-country champion Tim Hacker, was the last qualifier to Foot Lockers (10th place), as the duo became the first father-son Foot Locker qualifiers in history.
Also Anna Rohrer, the 2012 Foot Locker champ, showed her grueling comeback from injury is going quite well thank you as she was the dominant winner. Talk about a talent, she wasn't running at all until this September when she started at 8 mpw. Now she's winning the regional by 30 seconds as explained in this DyeStat feature: Anna Rohrer Comeback Feature.
****
Remembering What It Was Like To Be A Fan Of Track And Field Before The Internet
Hacker's qualification reminded the founders of this website of what it was like to be a track fan in the pre-Internet era.
When Tim Hacker won US cross in 1997, Wejo and Rojo weren't sure if they'd ever heard of him as he hadn't done a whole lot in recent years. That's probably hard for someone under the age of 30 to believe as Hacker was after all a previous NCAA Cross Country champion.
But before the Internet, if someone wasn't an Olympian and getting mainstream press coverage, it was hard for new fans of the sport to know anything about him or her. In 1997, the founders of LetsRun.com were 23, had just graduated from college and like a lot of runners had been fans of the elite side of the sport for about five or six years as they, like many runners, got serious the sport about it in the middle of high school. Hacker had won his NCAA cross title when they were just 12.
One other thing about Hacker.
This week we looked up his PBs to see what it used to take to win an NCAA xc/USA xc crown during the dark days of American distance running (mid 80s to mid 90s).
Hacker's PBs are 3:34.66 for 1500, 7:43.21 for 3000 and 13:37.89 for 5000.
More: MB: Are the Hackers The First Foot Locker Father-Son Qualifiers
*LetsRun.com Foot Locker Special Section
****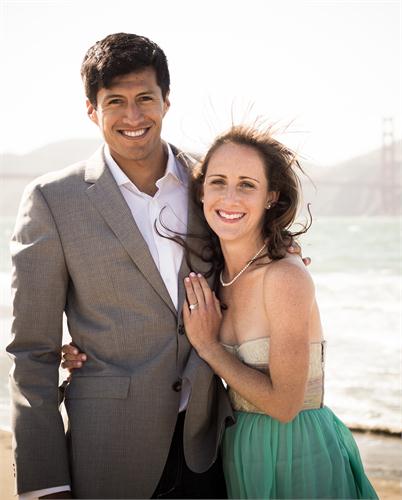 Kudos To Cuba's Andy Gonzalez For Running 1:45 in December
We're sure that not too many of you were closely following the 22nd Central American & Caribbean Games held last week in Xalapa, Mexico.
We thought Cuba's 27-year-old Andy Gonzalez deserves props for putting up a 1:45.73 win in the 800 in December. He also came back and took gold in the 1,500 over Shannon Rowbury's fiance and former Rice runner, Pablo Solares of Mexico (3:45.52 to 3:45.62).
To run a 1:45.73 in December is impressive and it's real close to being equivalent to his 1:45.3 hand-timed pr. Good work for the (former?) Cuban junior record holder who ran 1:46.26 way back in 2006 at age 18.
As for Rowbury and Solares, their wedding is scheduled for April in Oregon.
###
Mexico wasn't the only country hosting a track meet in December. In Japan, at the Hachioji Long Distance Meet, 11 men broke 28:00 (seven from Kenya or Ethiopia) in a race that was won by Ethiopia's Million Zewdie in 27:36.35.
The top Japanese finisher was fourth-placer Tetsuya Yoroizaka who ran ran the fastest-ever 10,000m by a Japanese athlete on Japanese soil (27:38.99), breaking the 27:40.69 that Tsuyoshi Ugachi ran in the same location in 2011. Toshinari Takaoka's Japanese record of 27:35.09 was set at Stanford in 2001. Yoroizaka is now #5 all-time in Japan.
Sub-28 Clockings From Japan Last Week
1. Million Zewdie (ETH), 27:36.35
2. Bernard Kimani (KEN), 27:36.60
3. Kassa Mekashaw (ETH), 27:38.93
4. Tetsuya Yoroizaka, 27:38.99 PB
5. James Mwangi (KEN), 27:40.95
6. Paul Kuira (KEN), 27:48.08
7. Patrick Muendo Muwaka (KEN), 27:53.03
8. Shinobu Kubota, 27:54.25
9. Edward Waweru (KEN), 27:55.27
10. Keita Shitara, 27:56.60
11. Yuta Shitara, 27:58.91
More: 11 Run Uner 28:00 in Japan
****
Ben True Psyches Out His Training Partner By Talking To Him Mid Race, Andrew Wheating Runs 13:59 5k
"Near the crest I told him I wasn't going to contest him (for the $1000 mid-race prime); let him have it and really focused on the finish."
– Ben True talking to David Monti about how he talked to his training partner Sam Chelanga in the middle of their battle for the 77th Manchester Road Race title in Connecticut on Thanksgiving. True's talking threw off Chelanga, who said, "I know everything about Ben. I knew in my head everything was going to come down to a kick. He threw me off when he talked to me up the hill."
In the end, both earned $4,000 as True got the win and $4k but Chelanga was second for $3k plus the $1k prime.
Former Boston marathon champ Amby Burfoot, who is 68, finished the race for the 52nd year in a row.
In other Thanksgiving Day action of note, Garrett Heath was the winner in 13:52 over a ton of other American pros at the Applied Materials Silicon Valley Turkey Trot 5-K in San Jose. It was good to see huge talents like German Fernandez (13:58) and Andrew Wheating (13:59) in the results.
The 13:59 for Wheating is a huge PR. His previous best was 14:55.28 from high school.
Top 20 Results in San Jose, CA
MEN
1. Garrett Heath, 29, Brooks Beasts 13:52 PB$2500
2. Pat Casey, 24, Nike OTC 13:53 PB 1500
3. Diego Estrada, 24, Asics 13:53 850 + $500p
4. Ben Blankenship, 25, Nike OTC 13:56 PB 500
5. Weston Strum, 22, Unatt, AZ 13:56 PB 250
6. Phillip Reid, 29, Asics Aggies RC 13:57 100 + 350p
7. Riley Masters, 24, Brooks 13:58 PB
8. German Fernandez, 24, Bowerman TC 13:58
9. Matthew Clowes, 25, Unatt (GBR) 13:58 PB
10. Erik Olson, 22, Unatt, CA 13:59 PB 250p
11. Leonard Korir, 27, Nike (KEN) 13:59
12. Andrew Wheating, 27, Nike OTC 13:59 PB
13. J.P. Slater, 24, Unatt, CA 14:01 PB
14. Daniel Quigley, 25, Nike OTC 14:03
15. Scott Bauhs, 28, Asics Aggies 14:07 200p
16. Brett Gotcher, 30, Adidas, 14:08 100p
17. Eric Avila, 25, Hoka One One 14:10
18. Nahom Mesfin, 25, (ETH) 14:12
19. David Fuentes, 28, Unatt, TX 14:15
20. Gordon Sturgess, 22, CA 14:18 50p
Top 20 Results in San Jose, CA
WOMEN
1. Buze Diriba, 20, Adidas (ETH) 15:33 $2500
2. Emily Infeld, 24, Bowerman TC 15:42 1500
3. Alisha Williams, 32, BRC/Adidas 15:48 850
4. Tara Erdmann, 25, Nike 15:56 PB 500
5. Elvin Kibet, 24, Unatt (KEN) 16:04 PB 250
6. Monicah Wanjuhi, 21, Team B'Alam (KEN) 16:06 100
7. Tia Martinez, 26, Unattached, TX 16:07
8. Jessica Tonn, 22, Unatt, CA 16:07 PB
9. Alexa Efraimson, 17, Nike 16:08 PB
10. Rochelle Kanuho, 24, Adidas 16:15
11. Kristen Findley, 23, Rogue AC – Adidas 16:15
12. Alycia Cridebring, 22, Sacramento RA 16:15 500p
13. Amanda Mergaert, 23, Brooks Beasts 16:17
14. Anne Beck*, 27, New Balance Sil Valley 16:18 350p
15. Lauren Wallace, 24, Oiselle/SRA 16:37 250p
16. Kirsty Legg, 24, New Balance Sil Vall 16:38 200p
17. Rachel Mitchell, 23, Brooks/SRA 16:49 100p
18. Kris Paaso, 43, New Balance Sil Valley 16:55 350m + 50p
19. Liza Hitchner, 27, Asics Aggies RC 16:57
20. Ayla Granados, 23, Sacramento Run Ass. 16:58
More: RRW Ben True, Diane Nukuri Win 2014 Manchester Road Race
More Turkey Action: Silicon Valley 5k Garrett Heath your men's winner.
****
Good Sports Journalism: The Eugene Register-Guard Looks Into The Oregon Worlds Bid
When real journalists bother to cover track, they often do a good job of it.
Case in point, the Eugene Register-Guard last week did an excellent job in exposing a little hypocrisy in the Eugene 2019 World Championship bid. After losing out on the bid, Paul Weinhold, CEO of the UO Foundation, said the following according to the RG:
"'It was so beautiful and so wonderful and so unfortunate the way it ended up that a country like Qatar threw in $50 million in the end to win. We can't do that, so we lost to a last-second, $50 million change-of-the-bid [by Qatar]."
Well the Register-Guard pointed out the Eugene was trying to win the bid themselves by saying the state of Oregon was going to chip in $40 million to the bid:
"Meanwhile, Gov. John Kitzhaber, in a video played at the governing body's meeting in Monaco, promised to ask the state Legislature to pony up $40 million to help fund the event."
$40 million in taxpayer money for the event is a big, big deal. However, that state money wasn't guaranteed. And if the taxpayer dollars weren't coughed up then the non-profit University of Oregon foundation would have presumably been on the hook for the money if the event didn't break even. Weinhold said that wasn't really the case as "the foundation had confidential side deals meant to hold the foundation harmless."
No one knows anything about these "confidential side deals" as everything was done in secrecy even though this involved the University of Oregon, a public university.
Regardless, big money was at stake with the Worlds 2019 bid. As we said last week in our Week That Was, all cities bidding for sporting events rely on money. IAAF vice president Seb Coe said last week that "money was not even remotely the deciding factor." We're not sure how the nation of Qatar promising money is much different than the governor of Oregon indicating he would ask the state of Oregon to cough up money.
If there is a 2021 Worlds bid (which could win), one thing is certain: TrackTown USA and the University of Oregon board should be way more transparent. Nonprofits are supposed to serve the public good and being transparent with taxpayer money or money donated to help the University of Oregon should be the starting point. Convince the taxpayers or UO Foundation donors why it's a good idea their money get spent on Worlds 2021. If this case can't be made publicly then maybe it's not a good use of funds meant for the public good.
More: Bid for world track meet lined with cash Eugene Register Guard
* IAAF Insists Doha's Last-Minute "Incentive" Was Fair
*Seb Coe Defends Choice Of Doha For 2019 Worlds
###
Speaking of journalism, many of you may have missed the story we put out last Wednesday showing how NCAA cross country championship teams are built: How Are Podium NCAA Cross-Country Teams Built?
The info, which we got from a top-20 program, shows that every year for the last 10 years (and we only went back 10 years), the winner of the NCAA Men's Cross Country Championships has had a foreigner or transfer on it.
****
Photo And Video Of The Week
Last week the mascots for the 2016 Olympic and Paralympic Games were unveiled. They are as follows (Olympic mascot is on the left, Paralympic on the right):
The mascots have yet to be named. The options for the names come in pairs – Oba and Eba, Tiba Tuque and Esquindum, and Vinicius and Tom (many of the names have meaning in Brazil). Vote your choice here.
The Olympic mascot (one on the left) is a mixture of a cat, monkey and bird and it "lives its life by playing, jumping, running and smiling, and it can stretch and stretch and stretch itself, as much as it wants." The mascot is also quite smart as it is "able to imitate the voice of any animal, so it's super communicative."
A video explaining how the mascots were born after the excitement of the 2009 Olympic decision to award the 2016 Games to Brazil appears below.
https://www.youtube.com/watch?v=mmGuf-qWmoA
If you are a mascot fan, you of course know that nothing can equal Berlino.
More: *Rio 2016 Press Release
*USA Today: Rio's Olympic Mascots Are A Wacky, Yellow Cat And A Weird Blob
*Rio 2016 Olympic Mascot Is "A Combination Of Cat, Monkey And Bird"
****
Quote Of The Week (that wasn't quote of the day)
"If I don't know the number, I won't answer. You know why? Because government ministers will ring me up and say 'Haile – I need a ticket for the big run on Sunday!'"
– Haile Gebrselassie talking to Mark Douglas of The Chronicle about the Great Ethiopian Run which was held once again in Ethiopia last week. The interesting thing about the hugely successful 37,000-person race, which Gebrselassie claims would support more than 200,000 if there was enough space, is that everyone in the race seems to run in the official race T-shirt.
More: The Great Ethiopian Run is the most incredible experience
****
2015 Diamond League Schedule Finalized
Last week, the events for each Diamond League track and field meeting were released by the IAAF.
Last year in the women's 1500, the US had two stars – the DL winner, Jenny Simpson, and Shannon Rowbury (sixth-fastest in the world). Unfortunately, the women's 1500 will not be a DL event at either of the two US DL meets (Eugene and New York) in 2015. Go figure.
Mid-d and distance-wise, the Pre Classic (May 30th) will feature the men's mile and steeple and the women's 800 and 5000 DL events. New York (June 13th) will feature the men's 800 and 5000 and women's 800 and steeple as DL events.
Yet again, the New York DL event will be the same day as the final day of the NCAA meet.
****
Recommended Reads
Nice Read: Profile On 2012 Foot Locker Champ Anna Rohrer, Who Has Battled 2 Years Of Injuries To Get Back On Top
****
Quotes Of The Day & Last Week's Homepages:
Note: To see a particular day's homepage, click on the hyperlink of the date. The hyperlink below the date on the quotes will take you to that particular article – not that day's homepage.
---
---
---
---
– Sebastian Coe officially announcing that he will stand for presidency of the IAAF when Lamine Diack steps down next year. Coe's main rival for the job is expected to be his fellow IAAF vice president Sergey Bubka.
---
---
---
– NAU's Futsum Zienasellassie talking after the NCAA Cross-Country Championships where he was very disappointed to finish a close 3rd behind Oregon's Eric Jenkins.
---
Questions? Comments? Email us.