2014 Foot Locker Cross Country Championships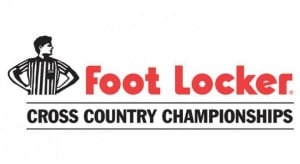 San Diego, CA
December 13, 2014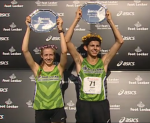 One pushed hard throughout, one waited until the final 800, but both were utterly dominant in earning their historic second wins.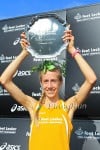 2013 runner-up Hannah Debalsi is back, as is two-time FL West champ and four-time qualifier Makena Morley, who won her region by an astonishing 38 seconds. But neither of them is the favorite. That would be 2012 champ Anna Rohrer, who ran 16:57 at FL Midwest (just missing her CR) despite not running at all this summer while recovering from navicular fractures in her feet.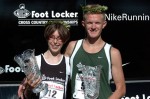 10 years ago today Kenny Cormier was atop the running world after winning the 2004 Foot Locker National Championship thanks to his legendary 100+ miles per week. Three years later, even though Arkansas coach John McDonnell said, "He had it all -- the head, the body," he was completely out of the sport and joining the Marines. This is his story 10 years later.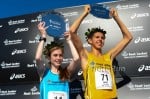 For the first time in history, the top three boys from last year all return, led by 2013 champ/4:02 miler Grant Fisher. He'll try to hold off John Dressel (2nd last year), Matthew Maton (3rd last year, 4:03 mile, broke Galen Rupp's Oregon state meet course record) and a slew of other contenders in one of the deepest Foot Locker fields ever.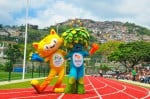 The Eugene Register-Guard does some good journalism on the Worlds 2019 bid, the Foot Locker Final fields are almost set, some guy runs 1:45 in December, Andrew Wheating runs 13:59, and the Olympic mascots are here.
Outside Letsrun