Nick Symmonds Signs With Brooks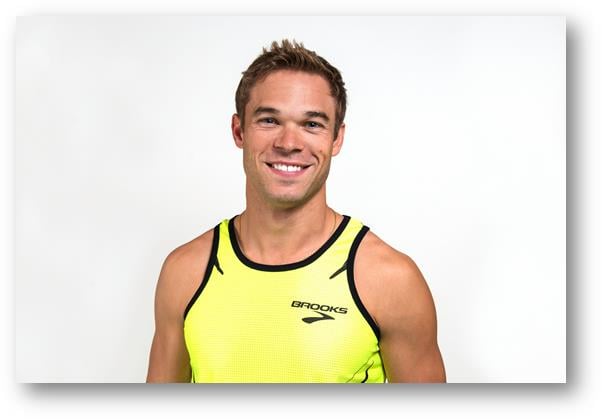 LRC Nick Symmonds Signs With Brooks: 4 Quick Thoughts About Symmonds' Move The Brooks Beasts Track club has a high profile member now as Symmonds is leaving Nike, Oregon and coach Mark Rowland to move to Seattle and Brooks.
More: Press Release From Brooks With Video Announcement From Symmonds: Brooks Running Company Jumpstarts 100th Year with a Clear Focus on the Future of Run, Signing Olympian Nick Symmonds.
MB: *Nick Symmonds' Free Agency Is Soon To Be Over – New Shoe Deal Coming At 1pm ET – – Update has signed with Brooks!!
*NICK SYMMONDS WITHOUT A SPONSOR
*Who does Brooks cut to afford Symmonds?
*Who does Nick Symmonds think he is? LeBron?
In Tightest Voting Ever, HJer Bohdan Bondarenko Wins Track & Field News Athlete Of Year Award The 23-year-old HJer, who went 7-10¾ this year, edged Usain Bolt by a single point as Mo Farah was third and Mo Aman fourth.
LaShawn Merritt & Brianna Rollins Are TFN's US Athletes Of The Year Jenny Simpson (#5) and Brenda Martinez (#7) and Nick Symmonds (#5) and Galen Rupp (#10) were the only mid-d/distance women/men in the top 10.
Bernard Lagat And Shalane Flanagan Are Running Times US Runners Of Year Not sure how Lagat is ranked ahead of Galen Rupp when Rupp ran 3:50/7:30 indoors and was 4th in 10,000 at Worlds versus Lagat's sixth. Ben True was third. Canadian winners were Cam Levins and Andrea Seccafien, which again shows the flaw in the rankings, as how a 16:05 5,000 runner is ranked ahead of a national record holder in the marathon is bizarre. For international runners, Mo Farah and Meseret Defar were the winners.
2013 IAAF End-Of-Year Reviews Of Road Running The IAAF spends a lot of time looking at Kipsang's world record, and has some good 13.1 stats showing how the 13.1 is dominated by half marathon specialists, not marathoners or 10,000 men. On the year, 13 men broke 2:06:00.
Usain Bolt Named AIPS Athlete Of The Year Again AIPS is the International Sports Press Association (AIPS). Tennis star Serena Williams won the women's award as Russian pole vault queen Yelena Isinbayevaand Jamaican sprinter Shelly-Ann Fraser-Pryce were second and third.
Ben True Reflects On His "Almost Season" – 4th In 5k And 10k At USAs We don't think of it as an "almost" year as he does have a silver from World XC.
Symmonds Talks About His Move To Brooks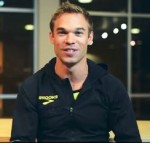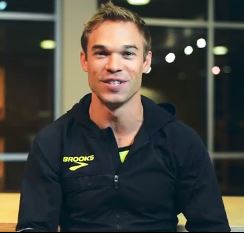 LRC Nick Symmonds Is Thrilled To Have Say At Brooks – "Just sitting in Eugene twiddling my thumbs waiting for Nike to call me – that was not satisfying for me" In an exclusive chat with LetsRun, Symmonds reveals the financial the deals offered to him by Nike and Brooks were similar, but at Brooks he's got input. Symmonds also talks about training without Mark Rowland, how fortunate he is as compared to Leo Manzano, and the high quality of journalism one can find on LetsRun.com each day.
Say It Aint So
1,500 Star Asbel Kiprop To Be Charged For Beating Up Security Guard That Wouldn't Let Him Drink After Hours At Bar "Kiprop punched me several times on the mouth and kicked me on my private parts saying that he is a police inspector and cannot be questioned by anyone or taken anywhere."
MB: Asbel Kiprop Might Be Going To Jail
*Assuming he's not in jail in a week, Asbel Kiprop will try to defend Great Edinburgh Cross Country crown next Saturday
*Blog from Kenya: Someone please advise Asbel Kiprop before he loses his career
New Year's Eve/New Year's Week Races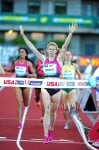 In the final week of 2013, Janet Bawcom reflects on Christmas and how far she's come, Phoebe Wright gets cult status on LetsRun.com after giving out some dating advice, Haile G can't dance, free goal setting advice, free healthy living advice, and a flash mob from India.
News From The Commonwealth
Want a Better Running Shoe?
Beta Better Running Shoe Site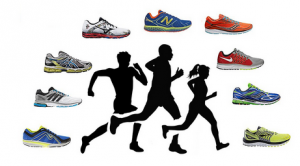 It's Time to Change How We Find Running Shoes