Elaine Thompson-Herah Earns Second Olympic Title in Emphatic Fashion with Remarkable 10.61 Olympic Record As Jamaica Sweeps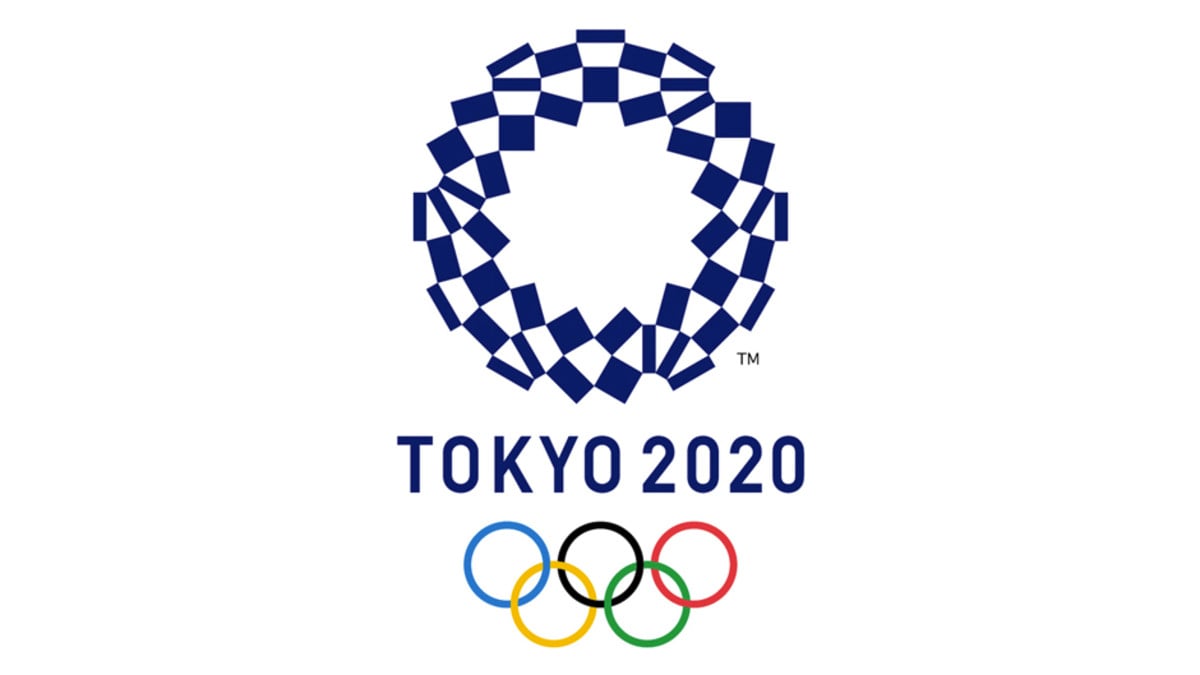 July 30, 2021 to August 08, 2021
If you'd like to be a true track & field insider and get all the insights from Tokyo, join the LetsRun.com Supporters Club. Get daily video shows/podcasts from Tokyo, all the LetsRun.com content, savings on running shoes, and a free LetsRun.com or 1:59:40 shirt if you join for a year.
By Jonathan Gault
July 31, 2021
TOKYO — For the first 70 meters of tonight's Olympic 100-meter final, Elaine Thompson-Herah was locked in a battle with the woman to her right: fellow Jamaican Shelly-Ann Fraser-Pryce, who has dominated this event over the past 13 years like no other woman in history.
Article continues below player
In the sport of track & field, no race is more consequential than an Olympic final, yet even among Olympic finals, this one stood out. Either Thompson-Herah would win her second Olympic 100m gold, drawing her level with Fraser-Pryce, her rival and erstwhile training partner. Or Fraser-Pryce, already the greatest female sprinter of all time, would win her third, becoming the first female track & field athlete to win the same event three times at the Olympics.
Other than that, not much was at stake.
In the end it was Thompson-Herah who separated herself over the final 30 meters in an empty Olympic Stadium, sprinting away from Fraser-Pryce and into history with an Olympic-record 10.61 seconds. It is the second-fastest time ever run — incredibly, it came into a 0.6 headwind — and a damn shame no fans were on hand to give it the screams, cheers, and thunderous applause it so richly deserved. Only Florence Griffith-Joyner, who ran 10.49 at the 1988 US Olympic Trials has ever gone faster.
Question marks have hung over that 10.49 for decades, from Griffith-Joyner's late-career improvement (prior to 1988, Griffith-Joyner had never run faster than 10.96; she promptly retired at age 29 in 1989) to a questionable 0.0 wind reading on a blustery day in Indianapolis.
"I think that a lot of people who follow this would think that 10.61 would be the world record," said Thompson's coach Stephen Francis. "…It should be [the legitimate world record], especially into a headwind. There are a lot of well-documented problems with the 10.49. But it is what it is."
It's also worth taking a closer look at Thompson-Herah's 10.61, not because of any suspect wind gauges but rather the larger sprinting landscape in the year 2021. Rapid evolutions in shoe technology have rewritten the distance record books, and now even Usain Bolt is wondering if the spikes are having an effect in the sprints as well. Four women ran under 10.80 in the semifinals tonight, something no one had accomplished in an Olympic semi before this year. Thompson-Herah and Fraser-Pryce have both run times this year that no one has touched since FloJo. Add in favorable conditions for sprinting on a fast Tokyo track, and many accurately predicted a time in the 10.6s or faster would be necessary to win tonight.
Shoes and weather don't run times, however. Athletes do. And Thompson-Herah, for her part, credited her training as the biggest reason for her jaw-dropping time.
"It doesn't matter the track or the shoes," Thompson-Herah said.
What is beyond doubt is that Thompson-Herah's run tonight was one of the great performances in sprinting history. Fraser-Pryce has an unparalleled championship record: nine global championship 100-meter finals, eight medals, six of them gold. She was her typically brilliant self tonight — her time of 10.74 was faster than both of her Olympic title runs in 2008 and 2012 — yet she was gapped by the finish line, Thompson-Herah's lead so great that she could afford to point to the clock on her way in.
The only other woman remotely close to the pair was the third Jamaican in the field, Thompson's training partner Shericka Jackson, who ran a personal best of 10.76 for bronze to deliver an Olympic sweep — just the fourth time in a women's track event, but the second time it has been done by Jamaica in the 100 meters. Amazingly, Fraser-Pryce was a part of both, winning the title in 2008 ahead of Sherone Simpson and Kerron Stewart.
Video of race
Wow !@! In case you missed it.(we've got a TV guide on LetsRun) pic.twitter.com/qUgSG5IGWW

— LetsRun.com (@letsrundotcom) July 31, 2021
Fraser-Pryce did not exude the same joy tonight as she did on that night 13 years ago in Beijing, admitting after the race that she was disappointed with the silver medal.
"It definitely wasn't the race that I wanted in terms of the technical part of it," Fraser-Pryce said, complaining about a stumble she made on her third or fourth step.
But the only thing separating Fraser-Pryce from gold tonight was an otherworldly performance from her rival — a performance that Thompson-Herah did not expect herself capable of two months ago due to the nagging Achilles injury that has bothered her since first claiming the Olympic title in Rio five years ago. Since then, Thompson-Herah has been capable of summoning brilliant performances on occasion, but until tonight had not been able to replicate that Rio run on the biggest stage, finishing 5th at the 2017 Worlds in London and 4th at the 2019 Worlds in Doha.
All season long, the women's 100 meters has felt like a soap opera, full of plot twists and colorful characters. First it was 21-year-old American Sha'Carri Richardson bursting onto the scene with a stunning 10.72 in April before heading to Gateshead and getting beaten by Great Britain's Dina Asher-Smith. Then it was Fraser-Pryce's turn in the spotlight, running 10.63 to become the second-fastest woman in history, only for Richardson to wrest the headlines away after testing positive for marijuana at the US Olympic Trials, costing herself her spot on the Olympic team. Though Thompson-Herah was hardly a background character — she ran 10.78 on May 2 — she was only third at the Jamaican trials on June 25 with her Achilles still bothering her. It was not until her 10.71 at the Gyulai Istvan Memorial in Hungary on July 6 — a race in which she defeated Fraser-Pryce by .11 — that she truly asserted herself.
The past two days alone in Tokyo have produced an entire season's worth of drama, from Nigeria's Blessing Okagbare getting removed from the event between rounds due to a positive test for HGH to Asher-Smith shockingly failing to advance out of the semifinals, only to reveal after the fact she recently had a torn hamstring which caused her to pull out of the second Gateshead Diamond League.
Yet to focus on who was not in the final is a disservice to how fast Thompson-Herah ran tonight. She went up against the GOAT, beat her handily…and in turn, spurred a discussion about her own place in history.
Fraser-Pryce, 34, may be tied with Thompson-Herah on two Olympic golds, but she is well ahead when factoring in World Championship titles. Fraser-Pryce has four of those in the 100 and a fifth in the 200; Thompson-Herah has none. Yet Thompson-Herah, 29, has now run faster than Fraser-Pryce ever has, and owns a commanding 6-2 head-to-head advantage at 100 meters.
Francis, who coached Fraser-Pryce from 2007 to 2020 and has Thompson-Herah since 2012, admitted that "it is hard to deny" Fraser-Pryce is the best ever. But there is time for that to change. With four more global championships over the next four years, Thompson-Herah has a chance to pad her total — provided she can stay healthy. And provided she can stay in front of Fraser-Pryce.
American fans might argue for Richardson's inclusion in this conversation as well (not as the GOAT, but as a potential rival for gold moving forward). But Thompson and Fraser-Pryce would have none of that. When asked about Richardson's absence in the mixed zone, Thompson offered a terse "no comment." Later, when a reporter asked about marijuana in the post-race press conference, Fraser-Pryce was quick to nip the query in the bud.
"Sorry, wrong people [to answer that question]," Fraser-Pryce said.
And why would they want to talk about anything else than the legendary final that transpired tonight in Tokyo? Two women, four Olympic titles between them now, pushing each other to their limits, with perhaps the greatest performance in history as the outcome. Olympic finals, and the sport of track & field, do not get any better than that.
---
Talk about the action on our fan forum / messageboard: