WTW: Katelyn Tuohy Three-Peats, Pacemaker Wins Abu Dhabi, Olympic Marathon Trials Qualifiers Galore
The Week That Was in Running, December 2 – 8, 2019
By Robert Johnson
December 10, 2019
What a week. Last week the NXN (US high school cross country champs) and European Cross Country Championships were held, $100,000 was handed out to the winners of the Abu Dhabi Marathon, and, once again, a ton of people qualified for the US Olympic Marathon Trials at the Cal International Marathon. We talk about all of that and a little more below.
Article continues below player
Past editions of the Week That Was can be found here. Got a tip, question or comment? Please call us at 844-LETSRUN (538-7786), email us or post in our forum.
If you missed our analysis of the 2019 NXN meet, catch up now: LRC Katelyn Tuohy Three-Peats In Dramatic Fashion As Nico Young DOMINATES To Lead Newbury Park To NXN Title.
*****
Stat of the Week I / Katelyn Tuohy three-peats (barely)
40.3 seconds – margin of victory for US high schooler Katelyn Tuohy at the 2017 NXN race.
17.0 seconds – margin of victory for Tuohy at 2018 NXN.
0.69 seconds – margin of victory for Tuohy at 2019 NXN.
172 – Tully speed rating achieved by Tuohy at 2017 NXN.
167 – Tully speed rating achieved by Tuohy at 2018 NXN.
163 – Tully speed rating achieved by Tuohy at 2019 NXN.
Remember, each point on the Tully speed ratings represents three seconds in a high school XC race. So that means that, according to Bill Meylan, the inventor of the speed ratings, the Tuohy of 2017 would have beaten the Tuohy of 2019 by 27 seconds.
163 is actually the same speed rating achieved by the only other runner in NXN history who went for a three-peat. Back in 2013, California's Sarah Baxter entered NXN much like Tuohy — as the two-time defending champion, undefeated for over two years. The 2013 race was very similar to 2019 in the sense that Baxter, like Tuohy, did most of the leading, and in the end it was a three-way battle for the title. The difference was in 2013, Baxter ended up finishing third as Alexa Efraimson and Elise Cranny beat her whereas this year Tuohy got the win.
Clearly Tuohy has had an amazing high school career, but to predict guaranteed future superstar success off of that would be a mistake. Baxter had close to zero impact during her collegiate career at Oregon.
More: TullyRunners.com
*MB: Who is the better pro/Olympic prospect? Nico Young or Katelyn Tuohy? I think you've gotta say the answer is…
*****
More Proof That Life Isn't Fair 
$11,059 (10,000 Euros) – amount of money won by four-time world champ Vivian Cheruiyot when she ran 2:18:52 to place 4th at the Valencia Marathon on December 1.
$100,000 – amount of money won by Vivian Jerono Kiplagat in Abu Dhabi last week, where she won the ADNOC Abu Dhabi Marathon in 2:21:11.
This was the second edition of Abu Dhabi, and the biggest difference from last year was the course was the right length. Last year, Abu Dhabi was short, which we proved thanks to the great team of Sean Hartnett and Helmut Winter, who measured it for us.
More: *Was the Inaugural Abu Dhabi Marathon Course Short? I Think It Was
*After Re-Measuring the Course, Here's Definitive Proof That the 2018 Abu Dhabi Marathon Was Short
****
Pacemaker Caps Dream 3-Month Period With $100,000 Win
In the men's race in Abu Dhabi, there was quite a story as the winner of the $100,000 first prize was Kenya's Reuben Kiprop Kipyego, who started the race as a pacemaker. When he realized the others were having a hard time staying with him for 30k, he stayed in the race and won it in 2:04:40.
Considering he had the fastest pb of anyone in the field (2:05:18, which placed him second in Buenos Aires in September), Kipyego's win wasn't a total shock. But overall, Kipyego's last three months have been a total shock. Kipyego had zero results on the results database Tilastopaja until his 2:05:18 in Buenos Aires.
So in three months, he's gone from a total unknown to 2:05:18 and 2:04:40. Crazy. What's also crazy is how deep the world is in marathoning. Guess where he'll end up being ranked based on those results in the World Athletics marathon rankings? We think just 62nd.
If you know the backstory of the 23-year-old Kipyego, please email us as we'd like to write about it.
More: Reuben Kipyego and Vivian Kiplagat win 2019 ADNOC Abu Dhabi Marathon
****
There Will Be More Than 750 US Olympic Marathon Trials Qualifiers
Heading into last weekend, 220 men and 424 women had met the 2020 US Olympic Marathon Trials standards of 2:19:00/2:45:00 in the marathon or 64:00/73:00 in the half marathon. Those numbers are even larger now as 34 American men and 66 American women dipped under 2:19:00 and 2:45:00 at the California International Marathon on Sunday on the point-point, 340-foot downhill course.
CIM race organizers sent out a video clip from the race and it looked like a free advert for the Nike Vaporfly.
Pickin' up passengers from coast to coast pic.twitter.com/AHHE4KsRIe

— SRA and CIM (@runSRA_CIM) December 8, 2019
With one more big chance for runners to hit the OT standard in Houston next month, there's a good chance that we hit 750 total qualifiers for the Trials in Atlanta.
###
Speaking of the Vaporflys…a few weeks ago, the Vapoflys managed to impact an NCAA XC regional meet that was switched to the roads due to bad weather. Well guess what? The same thing happened again in the high school ranks as bad weather switched last weekend's Foot Locker West regional to the roads. After reviewing finish line photos, it looks like five of the top 10 in the girls' race and three of the top 10 in the boys' race were wearing the Vaporflys.
More: MB:  Will the ATC go bankrupt? How many trials qualifiers are there now? 72 women break 2:45, 37 guys break 2:19 at CIM?
*MB: Guess what shoes the 1st, 2nd and 4th place girls at FL West Regional (a road race) were wearing?
*FL West Girls Photos *FL West Boys Photos 
****
Things Go According To Form At Euros
The 2019 European XC championships, held last week in Lisbon, went largely according to form as five of the six individual winners were repeat winners from last year.
Repeat Winners in 2018 and 2019
Men's U20: Jakob Ingebrigtsen (Norway, 4th straight)
Women's U20: Nadia Battocletti (Italy)
Men's U23: Jimmy Gressier (France)
Women's U23: Anna Emilie Møller (Denmark)
Senior Women's: Yasemin Can (Turkey, 4th straight)
It should come as no surprise to learn that the largest margin of victories belonged to Ingebrigtsen and Moller, who won by 38 and 39 seconds, respectively, in their 6,225-meter races. When you have two of the world's best runners (Ingebrigtsen was 4th in the 1500 this year at Worlds, Møller was 7th in the steeple) competing in age-group competitions, they are generally going to do quite well.
The lone new winner was Sweden's Robel Fsiha, who won the senior men's race by 11 seconds. While many of you have never heard of the 23-year-old, who was born in Eritrea but moved to Sweden in 2013, he did run a 61:18 half marathon earlier this year (on the track, his pbs are just 13:49/28:59, but he also has a 28:43 road 10k to his name).
****
The US Olympic Team In The Men's Steeple Is Going To Be One Tough Team To Make
Last year, all three American men who made it to Worlds in the men's steeplechase made it to the final as Hillary Bor was 8th (8:09.33), Stanley Kebenei was 10th (8:11.15 sb) and Andy Bayer 12th (8:12.47 pb). And that squad didn't include American record holder Evan Jager, the seven-time US champ and reigning Olympic silver medalist.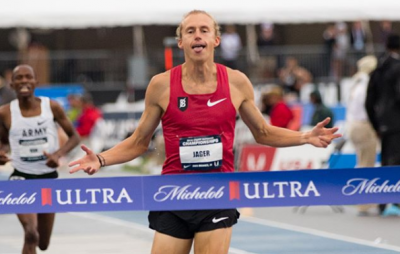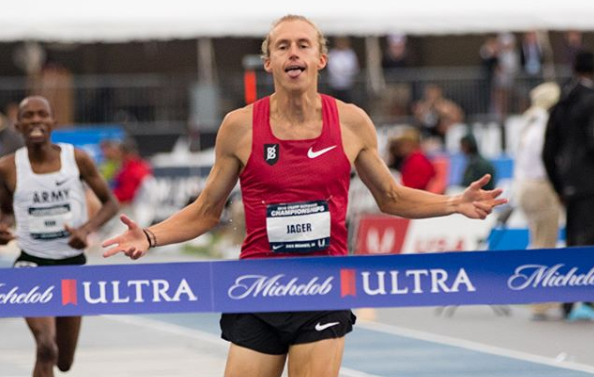 Three-time NCAA champ Anthony Rotich, who recently received US citizenship and won the USATF 5k road title a few weeks ago, will be joining them at the Trials as well, and his coach Scott Simmons announced him as a medal contender when we talked to him in New York last month.
And don't sleep on Donn Cabral. At the last two Olympic Games, Cabral has finished 8th. He hasn't done much in recent years (8:31 last year, 8:41 this year) as he's been in law school, so we imagine many had written him off, but he has quietly got himself in nice shape this fall. At Boston University over the weekend, he ran a 13:25.56 5,000, placing second to NCAA XC champ Edwin Kurgat (13:24.04). 13:25 is just off of Cabral's outdoor pb of 13:22.
The problem for Cabral is that even though he's been 8th at the last two Olympics, he could get himself in the shape of his life and still not make the team. We do think he'll need to be in PR shape at a minimum to make the team (8:13.37 is his pb).
MB: NCAA XC Champ Edwin Kurgat Runs 13:24.04 At BU To Break Iowa State School Record
****
Taylor Werner Runs 15:11.19 But Won't Get Collegiate Record
The women's 5,000 at BU was more significant than the men's as it included seven of the top 10 finishers from the NCAA cross country meet. The race was rabbitted so that Emily Sisson's 15:12.22 collegiate record could be in jeopardy, and in the end that mark was bettered as Taylor Werner of Arkansas ran 15:11.19.
While it's the fastest mark by a US collegian on a regulation indoor track, the mark will not count as on official collegiate record as Werner ran the race unattached. She's redshirting indoors this year so she can have both indoor and outdoor eligibility in 2021.
Maybe it's appropriate that it is not officially considered the collegiate record even though she's still a college student in good academic standing with plenty of eligibility left as Jenny Simpson once ran 15:01.70 on an oversized indoor track. It's harder to run on a regulation track than an oversized track, but it's not 11 seconds harder.
Fastest Collegians in History on Regulation Indoor Tracks
1 15:11.19 Taylor Werner (Unattached/Arkansas) 12/07/19
2 15:12.22 Emily Sisson (Providence) 2/28/15
3 15:13.09 Katie Izzo (Arkansas) 12/07/19
4 15:14.18 Kim Smith' (Providence) 3/12/04
5 15:14.71 Weini Kelati (New Mexico) 12/07/19
6 15:14.78 Ednah Kurgat' (New Mexico) 12/01/18
7 15:15.21 Molly Seidel (Notre Dame) 3/11/16
8 15:15:47 Sharon Lokedi' (Kansas) 12/01/18
9 15:16.38 Allie Ostrander (Boise State) 12/01/18
10 15:17.28 Sonia O'Sullivan' (Villanova) 1/26/91
It's impressive that the great Sonia O'Sullivan is still in the top 10 nearly 29 years later.
****
Quote of the Week (that wasn't quote of the day)
Gotta give him an A for honesty
"The majority of this comes from genetics."
-Turkey's Kaan Kigen Özbilen talking to the Anadolu Agency about his new European record of 2:04:16 in the marathon.
*****
Other News of Note
***
Quotes Of The Day And Last Week's Home Pages
To see the quotes of the day from last week or last week's home page or any home page, go to our archive page.
Got a tip, question or comment? Please call us at 844-LETSRUN (538-7786), email us or post in our forum.
Note: The article was initially published without the paragraph mentioning John Kellogg in it but it was added for clarification.