Scott Simmons Raves About Anthony Rotich's Potential: "I Honestly Think He's a Guy Who Can Medal on the World Stage"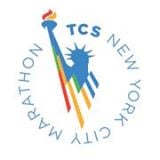 November 03, 2019
By Robert Johnson
November 2, 2019
NEW YORK — After new American citizen Anthony Rotich won his first US title this morning by taking the 2019 USATF 5K Championships title in 13:48 at the Abbott Dash to the Finish Line race today in Central Park, I caught up with his coach Scott Simmons of the American Distance Project.
Simmons, who has only been coaching Rotich for a few months after Rotich got out of the basic training this spring, was full of praise when talking about the potential of Rotich. A collegiate star at UTEP, Rotich three straight NCAA steeplechase crowns in 2013, 2014, and 2015 with one NCAA mile title as well (2014), but has done little since graduation as he focused on a masters in engineering degree at UTEP.
"You know I honestly think he's a guy who can medal on the world stage," Simmons said. "I think he can be succesful at any event. As we started to train this year that was one of the questions I had for him, kind of tongue in cheek, 'Anthony what do you think your best event is?' He just kind of looked at me [and said], 'Steeplechase.' But [I said to him], 'You could be a great 5k runner, you could be a great 1500 runner,' but I do think he's somebody that can medal on the world stage. First you need to make the Olympic team, obviously. So that's the goal and then you go from there."
Simmons has two other top steeplechasers in his group, Hillary Bor and Stanley Kebenei, who were 8th and 10th at Worlds this year.
Article continues below player
"I think it's really promising for him. He's been with us for the spring and has progressed very well. This is a good indication of his progression and fitness," said Simmons. "From where his training was in college to where it is now has been a really good progression. He's built some confidence obviously to be able to race with these guys and push the pace."
As for today's race, Simmons acknowledged that Rotich has a bit of an advantage as he's building fitness whereas for many others it was the "end of a long, long year" whereas Rotich is "just starting to get focused on 2020."
I also spoke with a happy Rotich after the race. Rotich said he's really enjoying his new training group and having world-class training partners to work with. He said that while the last few years have been full of some "ups and downs" he never lost faith that he'd get back to a high level of running, he just needed to "fix some stuff." When I asked if that meant he'd been injured, Rotich indicated he just needed to get his life in order, completing his masters in civil engineering and going through basic training earlier this year with the Army.
"This year I was just trying to get back into shape as I almost took a year off. I was just trying to get back into training and I'm seeing that I'm on the right [track] towards 2020," said Rotich."
When I asked him if he and his training mates might sweep the top 3 spots at the US Olympic Trials next year in the steeplechase, Rotich wouldn't make any predictions. "I'm lucky to have such good training mates. We try to push each other every day. I don't know what is going to happen but I think it's going to be good."
Scott Simmons Confirms Leonard Korir Will Run 2020 US Olympic Marathon Trials
At the end of my interview with Simmons, I asked him about Leonard Korir's recent 2:07:56 marathon debut and asked him if Korir had been planning on making a marathon debut before he ran the 10,000 at Worlds two weeks before Amsterdam.
"We planned for it ahead of Doha for sure but we were serious about the 10 in Doha. We really wanted to get the Olympic standard (27:28) which he didn't [get]," said Simmons. When I asked Simmons if Korir would definitely be at the US Olympic Marathon Trials on February 29, he said "absolutely."