NCAA XC Review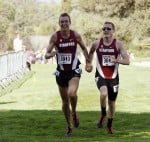 LRC Elise Cranny Debuts, Patrick Tiernan Dominates, Stanford Looks Great On Paper, The Greatest Colorado Team Ever? Seven Thoughts On The Weekend's XC Action We break down the action from last week for you. It was a challenging week for the Stanford women, but a big week for the UCLA, Michigan and Navy men. Along the way we introduce you to the Yankees of Canadian cross-country and wonder if we've finally found a challenger for Edward Cheserek.
Doping News: The Track World Continues To Hate On Justin Gatlin
More Sunday Road Action: Edna Kiplagat Delivers, Bad Day For Haile G
Marathon News: Emmanuel Mutai Best Loser Ever, Priscah Jeptoo Out Of NYC
Behind The Scenes At Colorado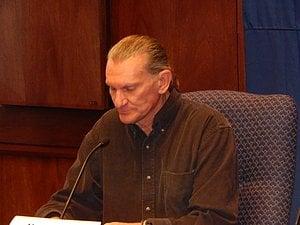 LRC Feature The Wetmore Formula Those who know him best insist there aren't any secrets to Mark Wetmore's success as a distance coach. Yet few can match his accomplishments. How does he do it? We go back to his Bernard High roots in the 1970s and do our best to explain. Chris Lear has read this piece and loved it: "This is why I go to letsrun. Thanks for the read."
Discuss On The MBoard: LetsRun.com Investigates: What Makes Mark Wetmore So Special?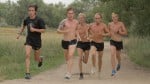 LRC The Gunslingers Of Boulder Mitch Kastoff catches up with the defending champs, who return everyone from last year and then some, and finds a very confident group.
Sport's Gender Controversy Continues
More Quality Analysis Of Dennis Kimetto's New WR
Week That Was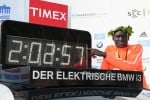 WTW
All Hail Larry Rawson And Dennis Kimetto, Sub-2 Here We Come, Shalane And Emmanuel Win By Losing, Rupp's Medal Chances Go Up, & Proof Runners Are Crazy
Last week was a momentous week with
Dennis Kimetto
breaking the 2:03:00 marathon barrier. We take another look at that, compare
Tsegaye Kebede
to all American marathoners ever,  praise
Shalane Flanagan
, like
Galen Rupp
's medal chances, and tell you why runners
are officially crazy
.
Kaliese Spencer Calls Out Usain Bolt!!!
2014 US Marathon Championships Were Sunday At Twin Cities *Results
US Marathon News: Shalane Breaks AR