Upcoming Distance Action: Bekele Chooses Paris For Marathon Debut
Week That Was: Welcome To 2014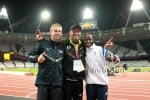 Happy New Year. We hope you are excited about 2014 like we are. We were pleased to see the calendar turn because a New Year always ends the total lack of races that take place at the end of each year.
Marathon News: Ritz And Meb In Boston, No Farah Vs. Bekele In London
Nick Symmonds Signs With Brooks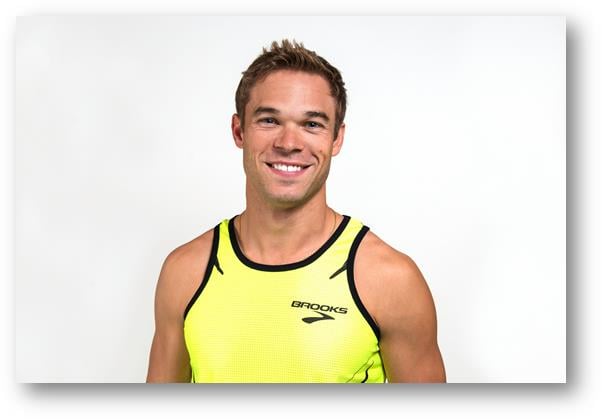 The Oregonian On Symmonds' Departure: Symmonds Doesn't Rule Out Living In Eugene After His Career Is Over
LRC Nick Symmonds Is Thrilled To Have Say At Brooks – "Just sitting in Eugene twiddling my thumbs waiting for Nike to call me – that was not satisfying for me." In an exclusive chat with LetsRun, Symmonds reveals the financial the deals offered to him by Nike and Brooks were similar, but at Brooks he's got input. Symmonds also talks about training without Mark Rowland, how fortunate he is as compared to Leo Manzano, and the high quality of journalism one can find on LetsRun.com each day.

LRC Analysis: 4 Quick Thoughts About Symmonds' Move The Brooks Beasts Track club has a high profile member now as Symmonds is leaving Nike, Oregon and coach Mark Rowland to move to Seattle and Brooks.
More: Press Release From Brooks With Video Announcement From Symmonds: Brooks Running Company Jumpstarts 100th Year with a Clear Focus on the Future of Run, Signing Olympian Nick Symmonds.
MB: *Nick Symmonds' Free Agency Is Soon To Be Over – New Shoe Deal Coming At 1pm ET – – Update has signed with Brooks!!
*NICK SYMMONDS WITHOUT A SPONSOR
*Who does Brooks cut to afford Symmonds?
*Who does Nick Symmonds think he is? LeBron?
Doping News – Sherone Simpson Doping Trial Will Continue Next Month
More End Of The Year News
Assorted International News
Hot XC Action
Albert Rop Wins Campaccio XC Race Over World XC Champ Japhet Korir And Imane Merga Rop won in 28:19 with Korir 28:22 and Merga 28:25. World steeple silver medalist Conseslus Kipruto was 5th and the US had some representation with Chris Barnicle in 8th. Ethiopian steepler Hiwot Ayalew won the women's race with 2009 World 10K champ Linet Masai 3rd and World steeple champ Milcah Chemos 6th.
Tons Of Stars Running In This Saturday's Kenyan Police XC Championships According to this article the men's field will include Wilson Kipsang, Geoffrey Mutai, World junior XC champ Geoffrey Kipsang, World 5,000m bronze medallist Isaiah Kiplangat, Moses Masai and a slew of mid-d runners including Asbel Kiprop. On the women's side, World junior champ Lucy Kabuu will face Edna Kiplagat, Linet Masai, Florence Kiplagat and  World 5,000m silver medalist Mercy Cherono.
New Running Shoe Introduced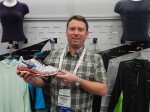 Mizuno used its "One Minute/One Product" pitch at the 2013 Running Event to talk about the new Mizuno Wave Paradox.
Another College Coach Finds The Pro Lifestyle Better Than College
LRC Mark Coogan Talks About His Move To New Balance We caught up with the 1996 Olympian this afternoon to ask him about his move. Who's coaching Abbey D and Dartmouth this spring? Is Abbey following him to New Balance? What happens to Ben True and Sam Chelanga? How hard was it to say goodbye?
Extensive Interview With Abbey D'Agostino By Gary Cohen She talks about this year's XC Champs, plans for 2014 and decisions about pro running. The interview is from before the Mark Coogan-New Balance announcement, so she doesn't comment on that.

*New Balance Press Release: Abbey D'Agostino's Coach Mark Coogan Leaving Dartmouth To Lead Coaching For New Balance All of the shoe companies are seemingly starting their own groups.
*Dartmouth Press Release
Asbel Kiprop Allegation & Denial

Asbel Kiprop Denies Gun Assault/Alcohol Claims Kiprop has issued a vehement denial and says he was just looking for grub after watching a Premiere League match with his training mates.
MB: Kiprop denies all allegations: "At the moment, I am only armed with my spikes and training shoes. I  do not take alcohol."
Previous: 1,500 Star Asbel Kiprop To Be Charged For Beating Up Security Guard That Wouldn't Let Him Drink After Hours At Bar "Kiprop punched me several times on the mouth and kicked me on my private parts saying that he is a police inspector and cannot be questioned by anyone or taken anywhere."
MB: Asbel Kiprop Might Be Going To Jail
*Assuming He's Not In Jail In A Week, Asbel Kiprop Will Try To Defend Great Edinburgh Cross-Country Crown Next Saturday
*Blog From Kenya: Someone Please Advise Asbel Kiprop Before He Loses His Career
Want a Better Running Shoe?
Beta Better Running Shoe Site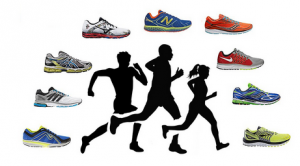 It's Time to Change How We Find Running Shoes