Mizuno Running 2014: The Launch Of The Wave Paradox
by: LetsRun.com
January 2, 2014
Last month, LetsRun.com was on hand at The Running Event (TRE), the annual trade convention for running specialty stores, in Austin, Texas.
The running shoe brands were all at TRE, trying to impress the running specialty stores with their latest models.
Article continues below player.
LetsRun.com went to many of the brands, and asked them what they wanted LRCers to know about their brand in 2014. The idea was simple, "One Minute, One Shoe." Give LRCers a one minute elevator pitch on one or two products for 2014. Hopefully, these one minute pitches, help you sort through the clutter of what's out there and see what the brands have in store in 2014.
Mizuno Wave Paradox: Lighter Weight Pronation Control Shoe With New E4ic Midsole
A good place to start is Mizuno and a new shoe that is lauching this week, the Mizuno Wave Paradox.
Below, LRC visitor Matt Baum gives LRC's Weldon Johnson a video overview of the Wave Paradox. The Wave Paradox is a new lightweight motion control shoe. It is a replacement for the Mizuno Wave Alchemy and Mizuno Wave Nirvana.
At 10.6 ounces for a men's size 9, it should be one of the lightest pronation support shoes out there. Mizuno in 2014 is introducing the U4ic ("euphoric") midsole in nearly all of its shoes. Nearly 30% lighter than Mizuno's traditional midsole, u4ic is one of the reasons the Paradox can still provide pronation support and be lighter weight. (For reference the Mizuno Wave Alchemy 11 was 11.5 ounces).
Men's Wave Paradox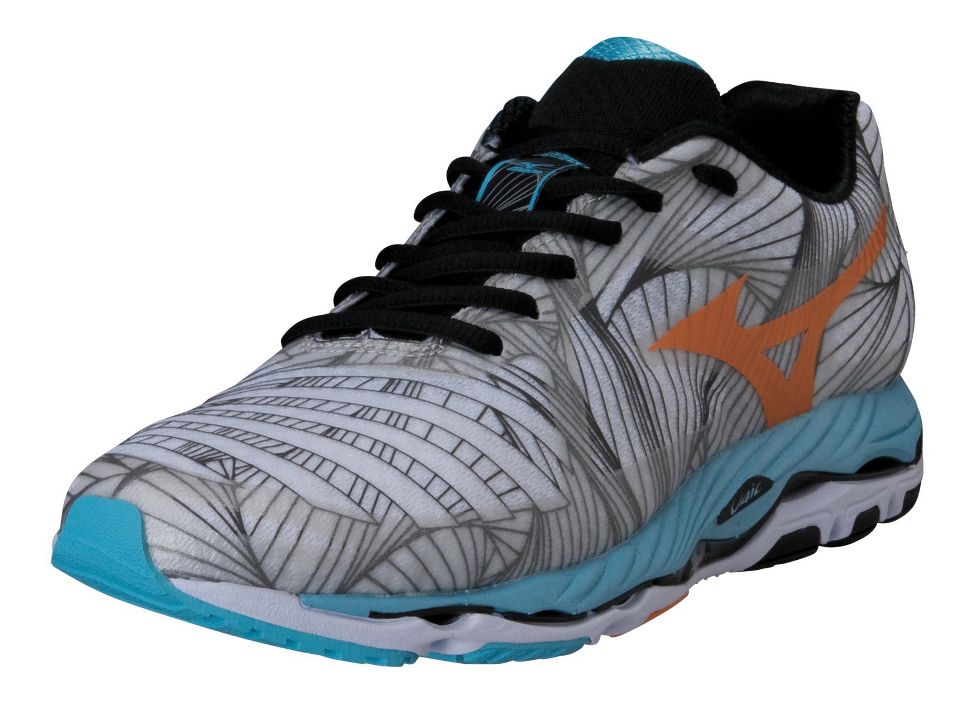 Women's Wave Paradox
The Wave Paradox has Mizuno's trademark wave technology like nearly all of Mizuno's training shoes.
As for the "Paradox" name, some of that has to do with the shoe being lighter weight yet still providing motion control. The other paradox is that shoe has what appears to be a bunch of curved lines on it, yet Mizuno claims they are all actually straight lines.
The Wave Paradox launches this week, January 5th and will retail for $134.99. (If you want to pre-orer it you can do so from our partner Road Runner Sports here.)
1 Minute One Product Video on the Mizuno Wave Paradox Below with some photos from TRE.
Mizuno Wave Paradox New in 2014 from LetsRun.com on Vimeo.
More Paradox: *Buy the Wave Pardox Here
*Holabird Sports Blog on Paradox
*More Product Reviews from TRE 2013 Here
Note: Neither Mizuno, nor any of the other companies at TRE, paid LetsRun.com for any coverage at TRE. LRC is very explicit when something is paid for on LetsRun.com. We do receive commissions when you buy products through our partners.