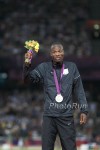 This week we catch up with the greatest teen sensation in 800 history, Nijel Amos, and wonder if he should be compared to Usain Bolt or Sammy Wanjiru, urge USATF to move back USAs,  talk about the greatest funeral for a runner in history, and introduce you to a great new running movie. Plus we continue to be amazed by the Japanese, and quips from Alan Webb, EPO drug cheat Christian Hesch, Wilson Kipsang, Alberto Salazar, Seb Coe and others.
Top-Ranked Prep Sarah Baxter Commits To Run For Oregon Baxter: "It's just a feeling I got. I could see myself going there for the next four years … To be around such big names in the running community was amazing."
*MB: Sarah Baxter to Oregon
*MB: Will Oregon be better for Sarah Baxter than it was for Jordan Hasay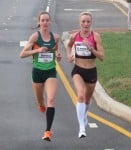 Molly Huddle and Shalane Flanagan put on a show as both women better the previous world's best for 12k at the inaugural .US 12k Championships. In the end, Huddle was too good and took home $20,000 and the world's best. *Video Interview With Molly After Her World's Best
On The Boards: Huddle's World Best! :Where Does it Rank?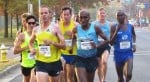 Braun earned a big payday as he pulled away late after Abdi suffered a bad mid-race fall. Shadrack Biwott was second and won the 2013 USARC series over Matt Tegenkamp. Chris Solinsky was a DNF.

Our world-famous prediction contest is back. Give us your top 10 teams and 10 individuals in the country and you could win $2013. Plus, our sponsor RunFanShop.com has great gift certificates for our winners. RunFanShop.com has recently released officially licensed NCAA licensed Track and XC Gear. If you want to just check out the shirts honoring Arkansas, Colorado, Oklahoma St., Oregon, Stanford or Wisconsin, click here.
Thanks to an anonymous person for making this possible. If there is going to be a DIII contest, we need some help here.
Dave Smith's Cowboys return 4 of last year's top 5 and are looking to become a true dynasty but Smith says they are the underdogs.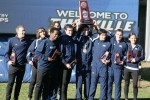 We caught up with Eric Heins from the birthplace of LRC, and asked him about the Saturday's clash with #2 Ok. State and #3 Colorado.
US Pro News
Great Interview: Daily Relay's 5 Questions With Chris Derrick, Who Talks About The Trials In Des Moines And Gives Some Perspective On The Ridiculously Slow-Paced 5K Derrick talks about what a relief it was to make the team for Moscow, the Schumacher vs. Oregon Project rivalry, how as a Stanford alum, he hates the University of Oregon and Ryan Hall's current injury woes.
Track And Field News Says Goodbye To Retiring LJer Dwight Phillips, Who Has An Amazing Four World Titles And One Olympic Title To His Name Phillips on his approach to training: "Some athletes and coaches believe, 'To become No. 1, you train like you're No. 2.' But I trained like I was totally nobody."
Voting Open for USA Track & Field's Fan's Choice Awards Categories up for voting are field performance of the year, track performance, breakthrough athlete, underdog performance and best record breaking performance.
New York Road Runners Named Title Sponsor Of Millrose Games At The Armory The sponsorship will run through 2016.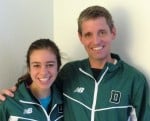 In anticipation of Saturday's NCAA championships, we have crunched the numbers and the LRC super computer tells us the most powerful NCAA cross-country conference in the land is ... the Ivy League??? Say it ain't so. PAC-12 fans may disagree.
One Of The Year's Biggest Questions Has Been Answered: Cain Goes Pro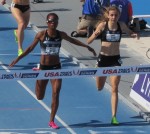 Cain will continue to run under Alberto Salazar and attend college while competing as a professional.
*Discuss
World Indoors Coming To America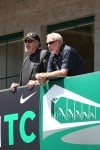 The World Indoor Championships are returning to the USA for the second time ever as Portland won the right to host World Indoors in 2016.
US News: The UK Hoping Salazar Will Give Them Another Mo Farah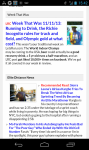 We're proud to reveal today a new refined version of LRC. It's still the same site you know and love, but with a cleaner design and lots of new features. Click here to read about the changes and give your feedback.
Erik Speaks: The mysterious man behind the cleaner LetsRun.com speaks. He also reveals his 5k PR here.
Athletics Illustrated Reviews LRC Renovation "It's getting a makeover and it looks good, and familiar. Of all the changes that are being undertaken, remaining familiar is the smartest marketing stratagem they could make."
Want a Better Running Shoe?
Beta Better Running Shoe Site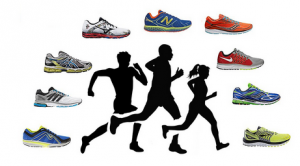 It's Time to Change How We Find Running Shoes