Oslo Diamond League *Results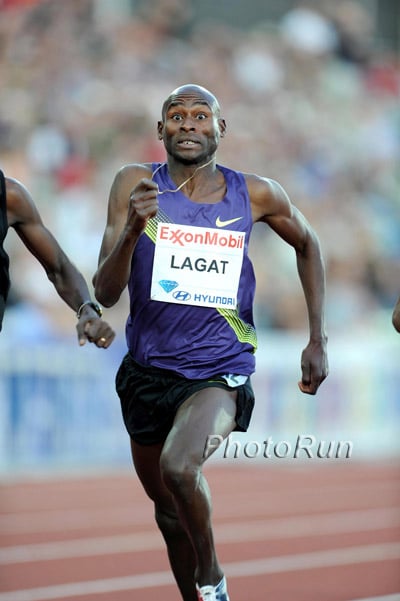 Lagat Gets 5,000 American Record, Solinsky Runs 12:56!
Lagat and Solinsky both ran well as the American 5,000m standard keeps getting tougher and tougher. Solinsky's 57-second finishing lap couldn't keep up with the front runners as his 12:56 just missed Ritz's 12:56 from '09. The 800m world record (1:41.11) is truly in jeopardy this year as David Rudisha and Abubaker Kaki ran 1:42.04 and 1:42.23 in the race of the evening.
*Solinsky runs 12:56!!! but...

Oslo Diamond League Preview: Lagat vs. Solinsky vs. American Record
Story Keeps Getting Better
Record-Breaking Marathon Cheating Grandpa Is Walking 340 Miles For Publicity!

Was The 69-Year-Old DQed For Cutting London Marathon Trying To Cheat? He claims he was simply dropping out. Others aren't so sure and think he wanted a record. We have found his finishing photo on the left.

True Headline: UK College Graduate To Race Steam Train To Combat Obesity Sounds like a plan!
Recommended Read: Athletics Weekly Catches Up With 1968 100yd Record Setter Charlie Greene Greene just got a kidney transplant and is fighting to walk again - he urges people to give back to the sport.
Hendrick Ramaala Headlining Sunday's San Diego Rock 'n' Roll Marathon Ramaala, Esquire, doesn't get a headline like Haile.
NY Mini Hosts 7 Former World Champions And Interesting International Field Two all-women's races this weekend the next two weekends- Teyba Erkesso and Co. in the Freihofer's Run For Women this weekend in Employee #1's birth city, Albany and Linet Masai, Teyba Erkesso, and 6 More World Champs in New York next week.
All About Running History
*Recommended Read: Former UW Roommates Broke Pole Vault And Long Jump World Records 47 Years Ago The long jump record (ridiculous 8.33m) is still a point of contention as there was no wind gauge, while the pole vault record breaker suffered a massive trampoline injury soon after his WR.

*World War II Bombardier And US 5,000m Olympian Lou Zamperini To Be Subject Of New Laura Hillenbrand Novel Nicholas Cage is slated to play Zamperini in a film based on the Seabiscuit novelist's 7-year research project.

John Meyer: Boulder Group Helps End "Shamateurism"
*Trust In Boulder - How Frank Shorter And Co. Helped End Age Of "Shamateurism"
*How Distance Runners Helped Professionals From All Sports Compete In Olympic Games
*Herb Lindsay Talks About Getting Paid Under The Table In Early '80s Things were a lot different for the top runners 30 years ago. Then again, $1,000 went a lot farther in 1980 than it does today.
RIP - Deaths In The Sport
*Bill Bowerman's Widow Barbara Bowerman Dies At 96
*IAAF Honorary Life Vice President Hanji Aoki Passes Away
*35th Anniversary - Death Of Prefontaine Still Felt By US Track
Laura Roesler Ends Prep Career With Record 20 State Titles And Now She's Off To ... Oregon This probably should have been our quote of the day: "On Friday in the 100 preliminaries, Milbrath became the first North Dakota competitor to beat Roesler in any event since Roesler was in seventh grade." Yes, that's right, Roesler failed in her bid to win 5 state titles for 4 straight years, as she was finally beaten in the 100, where she said she is "vulnerable" - but mega props to her for her amazing run.
News From Britain
Big Injury, Verzbicas 3:56, Bolder Boulder, UK 10k Record ...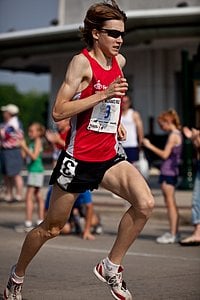 LRC Photos - Lukas Verzbicas 3:56 Road Mile The winner ran 3:53 but the debate is on - how much did the 400m of downhill improve the time?
*Results, Discussion *Local Recap

Usain Bolt Out Of adidas NYC With Achilles Stiffness Track's Sprint King apologizes to the fans but Dr. recommends 2-3 weeks off to prevent further damage.

Race Video Of The Week - Gregson Races King Of The Hill Sprint In Australia

Bolder Boulder: Ethiopian Teams Sweep, Team Colorado Beats Team USA The Ethiopian men had a perfect score of 6 and the women took 2 of the top 3 places.
*Results Colorado men Vaughn, Braun and Carney of Team Colorado took it to Team USA and Team Kenya.
*Race Video Guy fully decked out as Moses sprints out to the lead.

New UK 10k Road Record As Mo Farah Beats Olympic Bronze Medallist Micah Kogo A big road win for Mo Farah as he beat recent UK 10k track record holder Chris Thompson as well. Farah will go on the track and try to get the UK 10k track record next week. Mary Keitany won the women's race easily in just over 31 minutes.
*On the boards: NEW UK RECORD - FARAH BEATS KOGO AND THOMPSON AT BUPA 10000m
More New York City Running News
Get Under The Big Tent - Mary Wittenberg Writes Unofficial USA Running CEO Mary Wittenberg wants to see more events working together to promote the sport in a fan-friendly format.

*Haile Gebrselassie Coming To NYC For Wednesday's National Running Day Somehow we hope the unverified report of Geb running Berlin this year is wrong. Him being in NY can't be a bad thing.

*Shalane Flanagan To Announce Fall Marathon While In New York As the folks at Track Focus point out, it's pretty unlikely the choice will be Berlin or Chicago though ING NYC has not been confirmed.
Comrades Excitement: Muzhingi Repeats, Cox Struggles Get the full story of the 2010 Comrades, including the suicidal opening pace, Muzhingi's patient, tough comeback, 1-2 domination by the Nurgalieva twins and even a little video of the finish and post-race comments.
*Boards: Cox 6:51:29
Josh Cox apparently struggled with stomach issues and crossed the line 20 minutes behind US woman Kami Semick, who was 4th in the women's race.
*More Boards: Josh Cox (the human hype machine) gets destroyed
*Profile: Zimbabwe's Stephen Muzhingi, Reigning Comrades Champion
Video: Brian Sell Not Exactly Retired 2008 Olympian Brian Sell is finding it hard to stop competing and training. That's why we love him.
Albany's Freihofer's Run For Women Is Today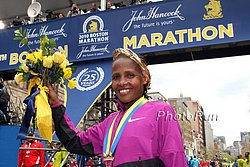 Benita Willis Facing Tough Task In Attempt To Win 4th Freihofers
Willis will face Boston Marathon champion Teyba Erkesso (left), world xc champion Emily Chebet and BolderBOULDER champion Mamitu Daska.
The IAAF Is In Some Financial Trouble
IAAF Cutting Budget By $20 Million In 2012 Lamine Diack, the IAAF head who surprisingly announced a bid for re-election, says the IAAF is not in peril.
Good Read: Extensive Interview With Jack Fultz, Winner of the 1976 Run For The Hoses Boston Marathon In 90+ Degree Heat Fultz is still very involved with the sport including directing the Ivy League Ekiden trip every year that helped Wejo, Rojo and Employee #1 travel and race in Japan.
Bring On NCAAs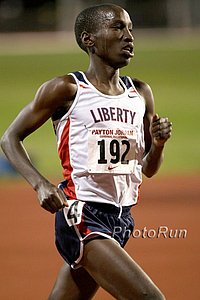 Sam Chelanga Totally Underappreciated Will he win the 10k/5k double? Chelanga ran 27:08 a few weeks ago although hardly anyone noticed. Hard to believe Galen Rupp, David McNeill and others have shut him out of NCAA track titles.

*Nicole Blood Feature In Register Guard Props: Blood moved beyond her high school superstar days to become a big team contributor over time for the Ducks.
*2009 NCAA Results Guess who smoked Dorian Ulrey and Lee Emanuel in the NCAA 1,500 final ... a little freshman named German Fernandez.
*Kansas' Lauren Bonds Was Surprise Of Regionals, Running 4:15 1,500 Most wide-open distance event of the weekend.
*UGeorgia's Aaron Evans, From Bermuda, Knocked His 800 PR Down To 1:46 Soph/frosh 800 guys kickin'.
Story Of Lopez Lomong Coming To Movie Theater Near You (In 2012)
Lananna Says Wheating's Free Spirit Has Re-Energized His Passion For Track And Field
Cartoon - Wejo Impresses Danica Patrick Racing in the LetsRun singlet, Wejo impresses most ladies, even 37-minute 10k 8kers like Danica Patrick.
A Gift On National Running Day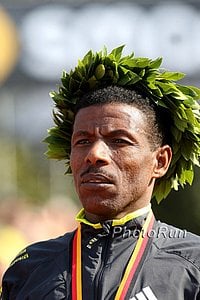 Haile Gebrselassie To Make US Marathon Debut At ING New York City Marathon In 2010 The world record holder in the marathon will be taking to the streets on New York this October. We can't tell you how excited we are to see Haile actually race instead of time trial. The great Haile G made the announcement today at Icahn stadium in New York. *Message Board Thread Here

*Photos Brett Larner In NYC To See Haile G And Arata Fujiwara Run With Kids On National Running Day
Getting Ready For Friday's Diamond League Meet In Oslo *Tentative Entries
Random Links
West Regional Photo Galleries Courtesy Of LetsRun Reader Bert Richardson From Texas

If you were gone over the weekend, there weren't a ton of major surprises at regionals on the track, as (for the first time ever) everyone except multi-eventers had to qualify directly for NCAAs. Andrew Wheating did run a 3:37.52 PR and a 1:46.44 seasonal best, but some are wondering if Robby Andrews (who ran a 1:46.87 PR) will outkick him in the 800.

Photos: *Heat And Spills
*M/W 5,000
*M/W 1,500
*Sprints And Relays

College Talk On The Message Boards:
*Bucknam has excuses for being a s..t coach.... 3 highly seeded Razorbacks DNFed in the 10,000, but they werent the only program to struggle, as NCAA XC champs OK State only advanced 1 distance runner to NCAAs.
Renegade Fujiwara Runs 2:09:33 Course Record In Ottawa Brett Larner, Japan Running News

Fujiwara: "When I drove the course earlier, I saw cafes and pubs and thought it would be nice to go in. Now that I've won, I'll have a few drinks." Ottawa Citizen
LRC Exclusive The 24/8 NCAA Qualifying Plan Explained - Day 4: Women's Field Events
This year in outdoor track, we have the Pure Regional system. Last year was regionals plus time qualifiers. The NCAA plan for next year may likely be a totally different version. As a way of looking ahead, we took the time to find out exactly who would make NCAAs this year if the proposed "Wilson Plan" or "24/8 Plan" was already in place.
Day 4: Women's Field Events
Day 3: Women's Running Events
Day 2: Men's Field Events
Day 1: Introduction/Men's Running Events