Athletics Kenya - Chill Out!
Jamaica Not Worried About Only 2 Worlds Medals ... because they're not worried about indoors. This is the team everybody was saying is better than the US just a few months ago.
Kenya Athletics Boss Irate With Kenyan Peformance At Worlds AK bosses as usual are over-reacting. Kenya could only afford to send 6 athletes to Doha, they still came back with 4 medals, and the organization is talking about changing the whole system and taking more control over the athletes. Ted Williams is the only man in over 50 years to bat .400 and the Kenyans aren't happy with batting .667.
More Meet Coverage
NCAA Day 1 Recaps
The Robby Andrews Section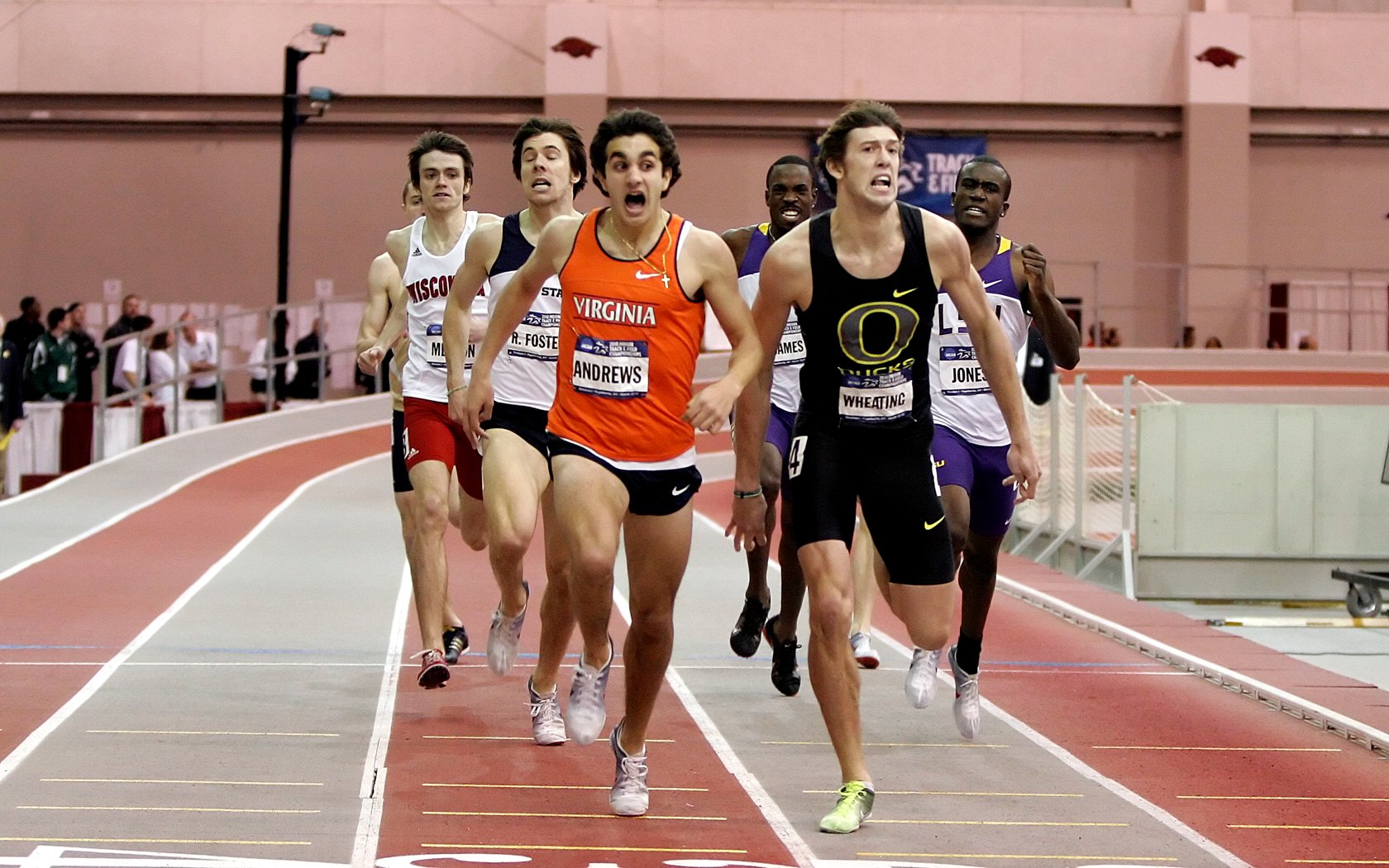 Robby Andrews' Win Gets Nice Article From NJ.com When you're undefeated and you beat an Olympian at NCAAs in your freshman year, you get your own section on LetsRun.com for a day ... Vig, don't let it go to his head.

*LRC LetsRun.com's Take On Robby Andrews/Andrew Wheating Duel We Employee #1 predicted the Andrews win.
*LRC Final Day Recaps: Men / Women *Day 1 Men / Women

*Jason Vigilante Talks About His Pupil Robby Andrews Flotrack
International Wire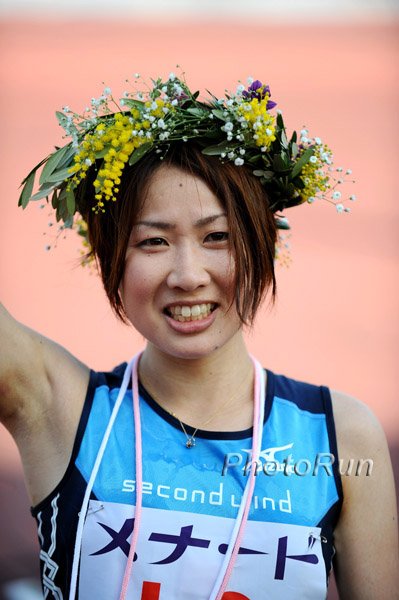 LRC: Photos From Yuri Kano's Win In Nagoya Intl Women's Half Marathon
*More Yuri Kano Defeates NYC Marathon Champ Derartu Tulu At Nagoya 2:27 To 2:28 Kano fell in New York last year when Tulu upset Paula Radcliffe.

*Patrick Makau Breaks 1 Hour In Half Marathon For 9th Time, Wins Along With Pauline Wangui In The Hague

*Results From Japanese University Half Marathon Champs It took 63:30 to get top 8.

Both NCAA Mile Champs Hail From Britain Charlotte Browning (UFlorida) and Lee Emanuel (UNM) have both come to the US and thrived.
LetsRun Gives A Taste Of HS Coverage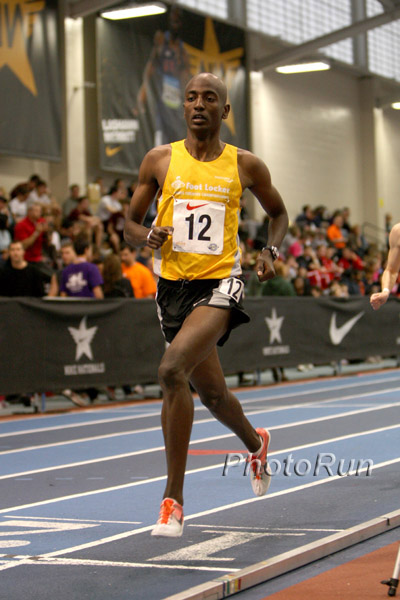 HSer Alex Hatz "Becoming Absolute Running Machine" Nice article from Syracuse newspaper on Alex Hatz's negative-split 4:05 mile win in Boston this weekend over Kirubel Erassa (left). Hatz broke Alan Webb's meet record, ran the 3rd-best US time ever, and also broke John Trautmann's 24-year-old New York State indoor mile record. Hatz is going to Wisconsin.

*More: Alex Hatz Breaks Alan Webb's Meet Record At NIN Mile Also a mention should go to Emily Lipari, who won a tough girls' mile in 4:42, one of the fastest-ever prep indoor times.

*Earlier Update From Nike Indoor Nationals In Boston Kirubel Erassa of Georgia runs 14:19 for 5,000m.
LRC Lagat Is Utterly Brilliant In Men's 3k As Johnson Earns Bronze In Women's 800 - Day 3 Recap Bernard Lagat put on a clinic in the men's 3,000. No one came close to touching him thanks to a sub-4 final 1,600 and 2:25 final 1k. In other action, Alysia Johnson earned a surprise bronze in the 800, Abubaker Kaki defended his crown and an 18-year-old may have ended Jordan Hasay and Steph Twell mania for eternity by winning the women's 1,500.
More From Lagat: Bernard Lagat On Why He Did So Well In 3,000 Lagat credits the team and USATF: "This is the best team I've ever been on."
*Quotes From US Team After Final Day In Doha The US won almost a third of the gold medals awarded at the meet and were by far the best team there. When Usain Bolt isn't at the meet, the US team looks unbelievable.

More From Worlds: *20-Year-Old Teddy Tamgho Sets Indoor Triple Jump WR
*Yelena Isinbayeva Fails Again At Worlds
*World Champ Dwain Chambers Hoping To Get Invited To More Meets This Year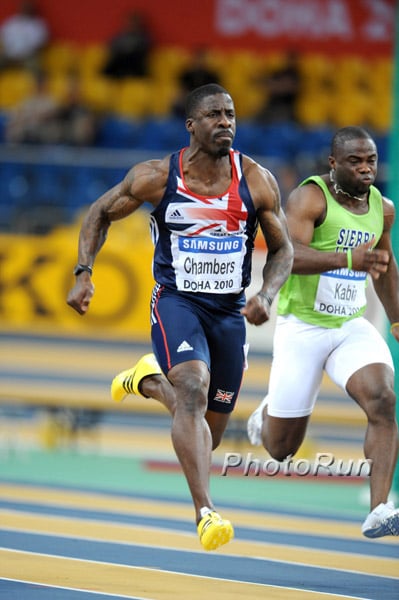 LRC Dwain Wins World Title - Wild Day 2 Recap Day 2 of the 2010 World Indoor Champs was a complete thrill to watch, as Meseret Defar unleashed one of the best kicks of her career to split the field in the women's 3,000, Christian Cantwell won the best-ever indoor shot put competition on his last throw with a huge put, and Americans Bryan Clay and Trey Hardee went 1-2 in the Heptathlon. But the men's 1,500 took the cake as the race of the day decade indoors, as the pros ran like high schoolers in a wild event that thrilled the announcers and the cheap seats in Doha filled with Ethiopian fanatics. Not to mention a former fallen drug cheat won the 60, calamity Jane Lolo finally won a championship race, and more ...
*Full Results

LRC Day 1 Men's Distance Recap - Symmonds DQd The US distance men had a great day except for the disqualification of Nick Symmonds, who ran the 2nd-fastest time in the first round of the men's 800. The race judges determined Symmonds ran out of his lane in the first lap. In other action, Bernard Lagat won his heat of the 3,000, while Galen Rupp got a bit lucky to move forward after finishing 5th in the sprint finish.
*Boards: Symmonds DQ From Worlds 800 - What Happened?
*Boards: Rupp's Out The commentators originally thought Rupp was out, too.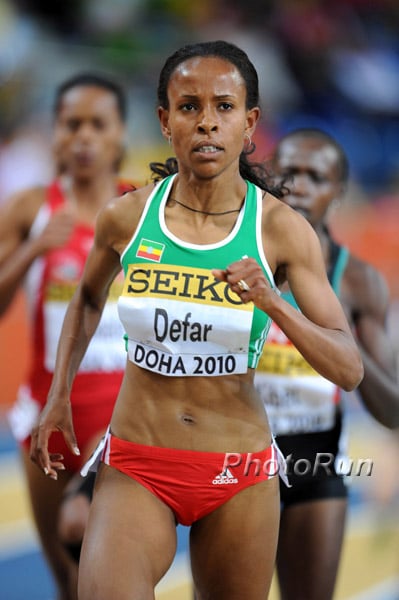 LRC Day 1 Women's Distance Events - 5 Out Of 6 Advance To Final Hats off to the American distance and mid-distance runners, as 5 out of the 6 Americans advanced to the final. Anna Pierce won her heat of the 800 and marathoner Desiree Davila ran a shocking 8:51 to make the final of the 3,000.

*IAAF Day 1 Recap Of All Events In Doha Americans are off to a good start with sprint, multi and field events.
*New Technology: Video Distance Measurement Being Used In Long And Triple Jump