Kenya Stills Reigns in 800 as Emmanuel Korir and Ferguson Rotich go 1-2, Dobek Takes Bronze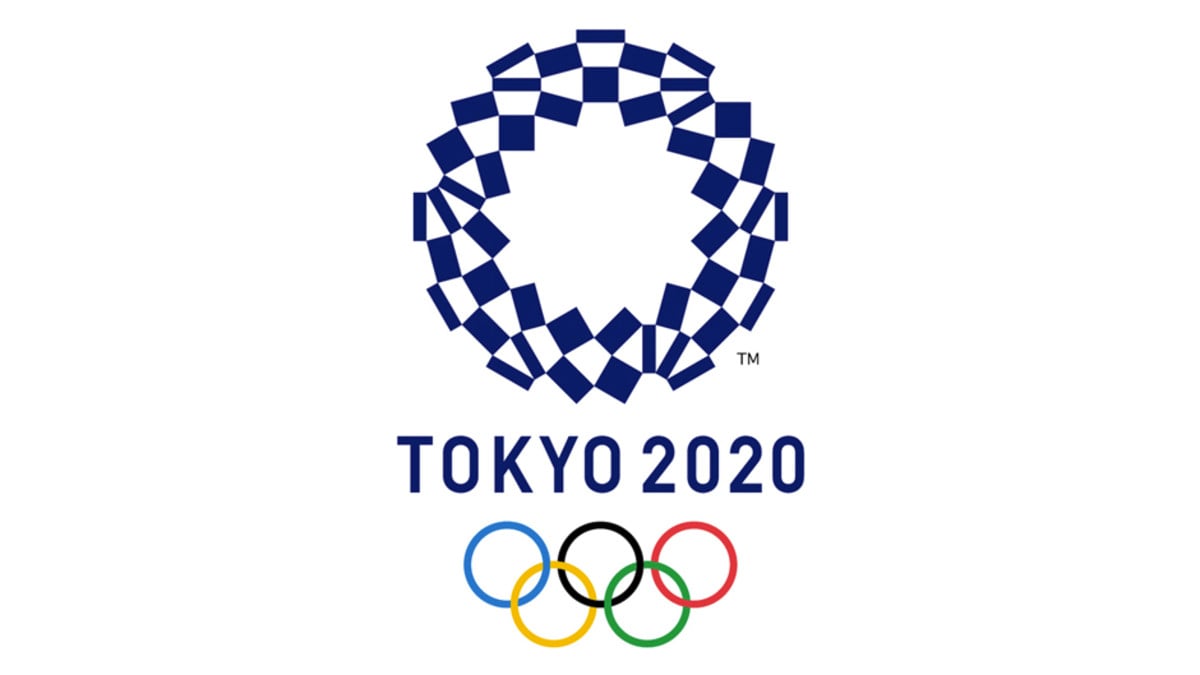 July 30, 2021 to August 08, 2021
Clayton Murphy 9th
by LetsRun.com
August 4, 2021
TOKYO – Despite the absence of world record holder and two-time reigning Olympic champ David Rudisha, the Olympic gold in the men's 800 will remain with Kenya for the fourth consecutive Games.
In a year where Kenya had three men run 1:43 and not even make their Olympic team, it was 2017 NCAA champion Emmanuel Korir and 31-year-old Ferguson Rotich who carried on the Kenyan pride, closing well in a tactical race to take gold and silver. Korir split 54.00 and then 51.06 to run 1:45.06, making a move with 150 to go and holding on.
Article continues below player
It was the third time in four Olympics that Kenya got two medals, and the sixth time in the last nine Games that they took the gold. Leading off that streak was Paul Ereng, who won in Seoul in 1988 and now coaches Korir.
Patryk Dobek of Poland grabbed the bronze medal in his very first year running the 800, as the former 400 hurdler passed Australia's Peter Bol in the home straight.The fastest man in the field by personal and seasonal best, Nijel Amos of Botswana, could not rise to the occasion on the big stage, fading to eighth in 1:46.41. American Clayton Murphy, the reigning Olympic bronze medallist, could never summon a kick and finished ninth and last in 1:46.53.
The Race
Kenya goes 1-2 in the men's 800m final! 🥇🥈#TokyoOlympics pic.twitter.com/Dl2mBMQtM3

— #TokyoOlympics (@NBCOlympics) August 4, 2021
The great David Rudisha himself deemed it a "wide open race" minutes before it began and it played out that way.
Peter Bol, who broke the Australian record in both the first round and semifinal here in Tokyo, cut in hard to take the lead after the first 100. Amos joined him, cutting in from lane eight, while Korir took the pole position. Dobek went directly to the back with Murphy.
It was clear after 200 meters that it was a tactical race, and the men jostled for position in the home straight. Bol took the bell in 53.76 with Korir and Amos tucked behind him and Dobek on the rail in fourth.
Bol stretched out with 300 to go, pushing away, but he could not shake Korir, who covered the move. Dobek passed Amos on the inside on the back straight, while Rotich remained back in fifth.
With 150 to go, Korir struck, passing Bol on the outside and moving away. At this point, Rotich was stuck battling Spaniard Adrian Ben for fifth place. Amos began to move up on the shoulder of Dobek. Entering the home stretch, Korir was leading, Dobek was reeling in Bol, Amos was in lane two but going backwards, and Rotich was still in fifth but on the rail.
Rotich was still fourth with 50 to go, but he made a savvy veteran move to slide between Bol and Dobek and finish like a bullet train to take the silver.
Korir, head bobbing all the way, maintained his upright form to hold off his fast-finishing countryman, raising his arms at the finish line.
Analysis and athlete reaction below results
Quick Take: Korir validates his talent
Emmanuel Korir dominated the NCAA in his one year at UTEP in 2017, winning the NCAA 800 title indoors and out and being just one of three men in the world that year to run sub-45 for 400 meters and sub-1:44 for 800. The Iten, Kenya native seemed destined for greatness on the world stage.
He did not make the Worlds final in 2017, but in the off year of 2018, Korir was incredible — he started 11 races at 400 and 800 and won every single one, including a blazing personal best of 1:42.05 in London in August, making him the sixth-fastest man ever. Perhaps 2019 would be the year for his first global medal.
Not quite. He did not win a single 800 race in 2019 other than his prelim at the Kenyan trials, then tried an audacious double at Worlds in Doha. He missed the final in the 800 but finished sixth in the 400.
After not racing in 2020, he was consistent but not spectacular in 2021, finishing third at the Kenyan trials behind Michael Saruni and Rotich, then finishing second in Monaco behind Amos in 1:43.04.
In Tokyo, Korir tried the 400-800 double again but was disqualified in the first round of the 400 for a false start. He finally put it all together tonight.
Quick Take: Rotich gets best global finish
Ferguson Rotich was the oldest man in this final but also arguably looked the best of anyone in the first two rounds, running 1:43.75 in the first round (fastest Olympic non-final ever) and then crushing everyone in the final 100 his semifinal.
Due to his excellent first two rounds, his masterful final 50 meters was not a surprise, and it bettered his fifth-place finish from the 2016 Rio Games and his fourth at 2015 Worlds.
Rotich was one of only two men to make both this final and the Rio final (the other is Murphy), so his longevity is worth celebrating. He's also gone 1:43 or faster on 14 different occasions in seven different years since 2013.
Quick Take: Dobek completes an astounding debut year in the 800
Once again, Patryk Dobek only picked up the 800 this year. The 27-year-old ran nearly exclusively sprint events, primarily the 400-meter hurdles, until February 2021.
Prior to this year, he'd run exactly one 800 in his life. He quickly went on a tear in his new event, going undefeated and winning European Indoors on March 7. We were so impressed by that they made video about him and his tactical genius:
Since then, he lowered his outdoor pb down to 1:43.73 by June 20. The 800 is not supposed to come so easily.
Here in Tokyo, Dobek made all of the right moves, winning his semifinal and running a smart tactical race tonight, positioning himself on the rail, passing Amos when he needed to, and being in position to strike.
The Pole has the race-awareness of a longtime veteran and after getting the bronze no doubt will never return to the sprints and hurdles. We asked him how he's so good at running in a pack and moving up on the inside and he said it just feels comfortable to him. Tonight he went from last or next-to-last to third right before the bell by staying on the rail. He admitted the move "was a risk" but a "good idea." In every 800, Dobek seemingly runs the bare minimum distance, wastes no energy and then kicks hard as hell over the last 150. If only people who have been in the event their whole lives understood that's what the event is all about.
Quick Take: Murphy had bad positioning and "left it too late"
In a tactical 800 final with no distinct favorite, positioning was everything. Case in point: Clayton Murphy, who hovered near the back throughout and tried to swing to the outside of lane two entering the final straight but could not kick past any of his competitors.
"There was just nine guys fighting for one spot. I got shuffled back and then just left it too late," Murphy said. "I was only gonna walk away disappointed one way and that was if I lost the race, and I lost the race."
While he acknowledged his positioning was not where he wanted it to be at the bell, Murphy expected to still be able to summon a kick.
"I didn't think it was over until 30 meters left, 20 meters left," Murphy said. "Even at 150, I thought I could still wind it up and at least get a medal. So yeah, this one's hard."
Murphy has yet to match his bronze medal from his breakout year in 2016.
"I don't know about everybody else, I run for one thing: that's an Olympic medal," Murphy said. "I could give two shits about an American record, really could. Could give two shits about running 1:40, but this is what I run for, is a medal. Now, to pretty much go 0-for-5 since 2016 has been some salt in the wound today."
Nijel Amos – the co third-fastest man in history – wasn't disappointed after coming up short of a medal yet again because he got injured when falling in the semi
At the 2012 Olympics, in the greatest 800 race in history, Nijel Amos earned the silver medal in 1:41.73. Since then, he's run fast a lot and won plenty of DL meets but never come close to a medal. That continued tonight as he was just 8th. Amos, who was lucky as heck to get into the final after falling in the semis, said he "was not disappointed" however as he picked up a significant left quad strain when he fell. His quad was heavily taped and Amos said it was hard to run on "one quad."
"I gave it all that I had," said Amos. "I didn't come to play today…. God works in mysterious ways."
Amos hopes the quad heals quickly so he can impress at the Pre Classic on August 21 – his new adopted hometown – and hopes to bring home the gold in Eugene next year.
Like this article? Become a LetsRun.com Supporters Club member and get all the insights from Tokyo and the world of professional distance running. We are having daily video shows/podcasts from Tokyo, plus get exclusive LetsRun.com content throughout the year, savings on running shoes (if you buy one shoe that will more than pay for a month of your membership), and a free LetsRun.com or 1:59:40 shirt if you join for a year. Join here.
Not yet ready to join? Follow us on twitter, instagram, subscribe to our free weekly podcast, or get our free newsletter.