Virginia's Michaela Meyer Runs 6th PB of 2021 to Win NCAA 800m Title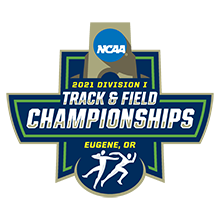 June 09, 2021 to June 12, 2021
By Robert Johnson
June 12, 2021
Virginia grad transfer Michaela Meyer had never competed in an NCAA track and field championship before this weekend. She made the most of her only opportunity as she pulled off the upset and went from third at ACCs to first at NCAAs, grabbing the lead from Clemson junior Laurie Barton, the ACC champ, in the final 50 meters to win in a personal best of 2:00.28 as Barton ended up second in a pb of 2:00.65. The third and fourth placers, Florida's Gabrielle Wilkinson (2:01.20) and Claire Seymour of BYU (2:01.92), also ran pbs.
The Race
Article continues below player
You can watch the race above, but the early going was very fast as two SEC rivals, Arkansas' Shafiqua Maloney (57.63) and Georgia's Amber Tanner (57.96), went out hard and then pressed the third 200 as if it was a 600 race. Tanner finally got past Maloney just before 600 but they would both fade big-time over the final 200 as they'd end up next to last and last in 2:04.09 and 2:04.27, respectively.
Barton and Meyer were in third and fourth throughout, but Meyer was 4-5 meters back at 600 but full of run. In the end, she had enough to get the win.
"The ACC (meet) made me hungry and made me want it more," said Meyer, who added that she felt much fresher today than at ACCs where she also ran and won the 1500 in a quick 4:09.
Meyer was full of praise for her coaches at UVA — Vin Lananna and Nicole Freitag (nee Blood) — whom she has complete trust in, but also wanted to remember her beginning at Delaware where she dropped her pb from 2:12 in HS to 2:03 before COVID wiped out what would have been her senior year. After the race, she gave a shout out to the Blue Hens.
"I'm bringing it home not only for my Virginia [teammates] but to my other teammates as well," said Meyer. "I think after COVID I just got more hungry for it. I wanted it more than I ever had. With that extra year of training, I was able to fine-tune my craft (nutrition/sleep, etc) and really work for it.
"My race plan was just to get out close to the lead in the last 100 and just leave it all on the track."
Results
1 Michaela MEYER SR VIRGINIA 2:00.28 PB
2 Laurie BARTON JR CLEMSON 2:00.65 PB
3 Gabrielle WILKINSON SO FLORIDA 2:01.20 PB
4 Claire SEYMOUR SO BYU 2:01.91 PB
5 Sarah HENDRICK SO KENNESAW STATE 2:02.59
6 Lindsey BUTLER SO VIRGINIA TECH 2:02.83
7 Avi' Tal WILSON-PERTEETE JR UNLV 2:02.85 SB
8 Brooke FAZIO JR RICHMOND 2:02.97
9 Shafiqua MALONEY SR ARKANSAS 2:04.09
10 Amber TANNER SR GEORGIA 2:04.27
Post-Race Interview with Meyer
Talk about the NCAA meet on our world-famous fan forum /messageaboard.