2020 Olympic Trials M5000 Preview: Battle of Training Partners: Can Chelimo and Bor Upset the Bowerman Party?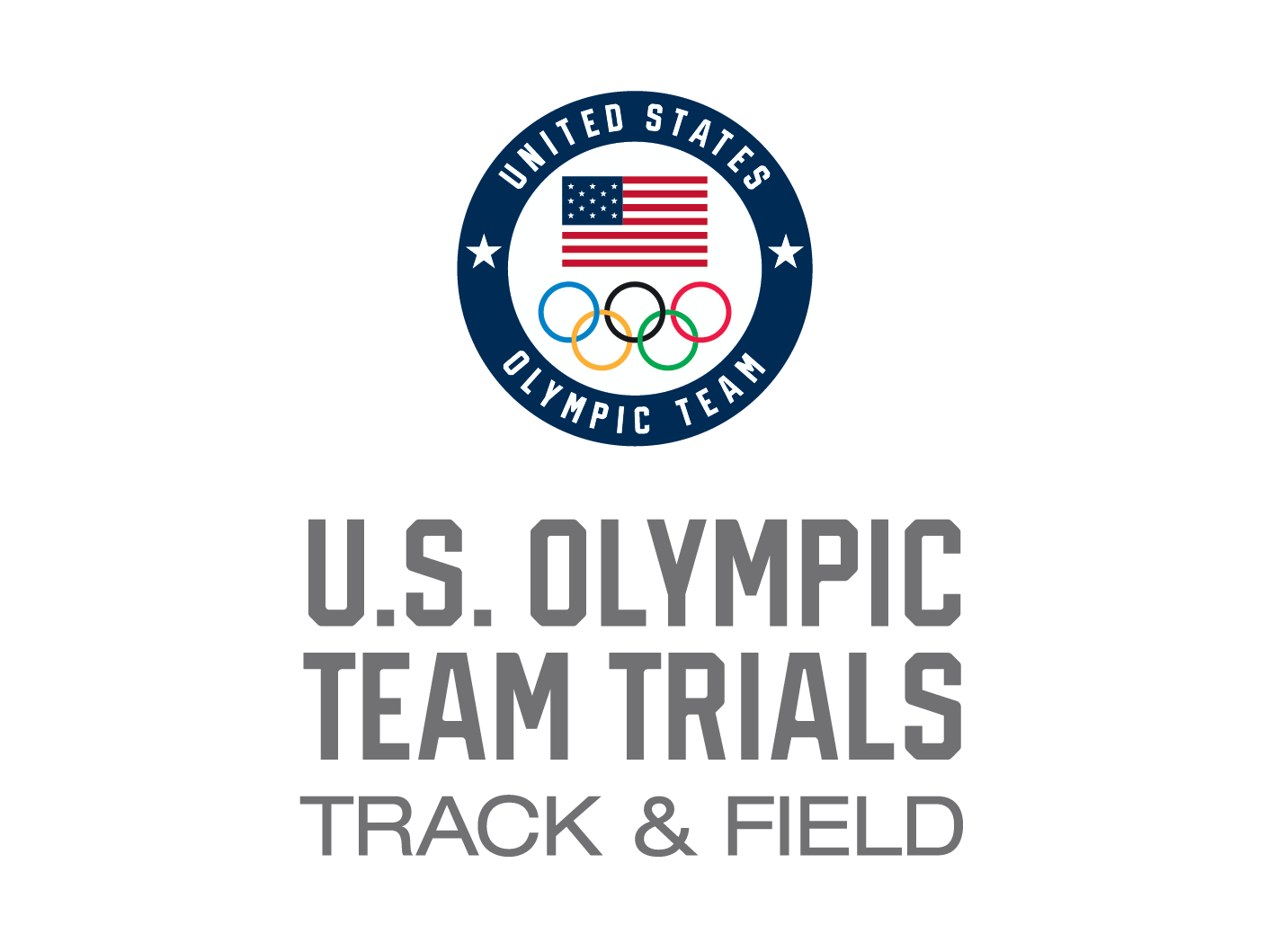 June 18, 2021 to June 27, 2021
By Karl Winter
June 23, 2021
The Bowerman Track Club has had a heck of a 2020 Olympic Trials despite the shadow of Shelby Houlihan's ban and Evan Jager's absence hanging over their heads, going 1-2 in both of the first two long-distance events – the men's 10k and women's 5k. And they may just be getting started. They still have Matthew Centrowitz yet to come in the men's 1500, Sean McGorty to race the men's steeple final and their top 5k women (Elise Cranny and Karissa Schweizer) doubling back in the 10k, with Emily Infeld added in for even more firepower, but can they get more hardware in the men's 5,000?
It seems likely as despite Lopez Lomong having scratched with injury, their 1-2 punch from the men's 10,000, Woody Kincaid and Grant Fisher, are both coming back to the 5,000.
Article continues below player
However, there are a number of men that will not want to bow down at the BTC altar and will want to knock the BTC off their pedestal including two-time global medalist and two-time US 5k champion Paul Chelimo, current Oregon star Cooper Teare, former Oregon star Eric Jenkins and the U.S. Army WCAP's Emmanuel Bor, who displayed good early-season fitness but wasn't great in the 10,000.
Will Chelimo control this race, as he has the last three US 5k finals? How will the field respond to extreme heat? Can anyone other than the aforementioned six make noise?
Before or after you read the preview, a friendly reminder, you can still change your picks on our prediction contest before an event begins: LRC $200,021 LRC Running Warehouse Trials Prediction Contest is Here!
Schedule/entries * TV/streaming information * LRC Trials coverage hub
Notable entrants *Full entries
Athletes with 13:13.50 Olympic standard in bold *Athletes who would get in to the Olympics via World Rankings quota in italics
| | | | |
| --- | --- | --- | --- |
| Name | Affiliation | SB | Note |
| Grant Fisher | NIKE Bowerman TC | 13:02.53 | 10k runner-up |
| Emmanuel Bor | U.S. Army | 13:05.60 | Ran 13:05i and 27:22 this year, doubling back after finishing 10th in 10k |
| Woody Kincaid | NIKE Bowerman TC | 13:24.64 | 10k champ is doubling back. Closed in 53 to beat Fisher in Friday's 10k |
| Paul Chelimo | NIKE | 13:09.90 | Olympic and Worlds medallist could be vulnerable this year |
| Cooper Teare | Oregon | 13:12.27 | NCAA champion. Making team would be a big step up |
| Kirubel Erassa | HOKA ONE ONE | 13:12.71 | Would need a breakthrough to make team |
| Abbabiya Simbassa | Under Armour | 13:19.12 | 7th in 10k, PRd this year in 1500/3k/5k |
| Eric Jenkins | NIKE | 13:20.18 | Dropped out of 10k on Friday |
| Sydney Gidabuday | adidas Tinman Elite | 13:22.66 | Ran 13:22 in early March but bombed two recent 5ks |
| Conner Mantz | BYU | 13:24.78 | NCAA XC champ, runner-up in NCAA 10k |
| Robert Brandt | Georgetown | 13:24.31 | 4th in NCAA 10k, 12th in Trials 10k |
| Hassan Mead | NIKE OTC | N/A | 2016 runner-up hasn't raced a 5k this year and DNFed his only 10k |
| Cole Hocker | Oregon | 13:18.95 | Listed as a declared on entries but likely will run 1500 |
| Nico Young | Northern Arizona | 13:24.26 | American junior record holder at 5k missed NCAAs |
First of all, 10k third-placer and On Athletics Club star Joe Klecker and fourth-placer Ben True both scratched this race. Their absences and that of Lomong and McGorty make this a thinner event, but there is still a strong professional presence and a host of collegians who ran fast at NCAAs.
Judging by history, Chelimo would the favorite. He has raced sparingly in 2021, taking two cracks at the American indoor 5k record and falling short both times (losing to Bor once and winning the other). His only outdoor race was a 7:41.69 3k in Ostrava, far from his best 3k ever, but not a bad result, as he briefly tried to run with Joshua Cheptegei as he made an attempt at the world record.
Historically, Chelimo brings it when it counts. This is the 2016 Olympic silver medallist and 2017 Worlds bronze medallist we're talking about here. He's also the guy who likes to take the lead at USAs and toy with the field, controlling the race himself and making everyone else react to what he does. In 2017, that meant crushing everyone with a hard pace from the gun. In 2018, it was a series of erratic surges designed to exhaust the field. He won both races handily.
However, in 2019, that fartlek strategy cost him the win, as Chelimo went out hard, slowed dramatically, and then Lomong had the better kick. When guys like Fisher and Kincaid are closing in 53 and 54 in a 10k, as they did Friday, 2021 could be déjà vu for Chelimo.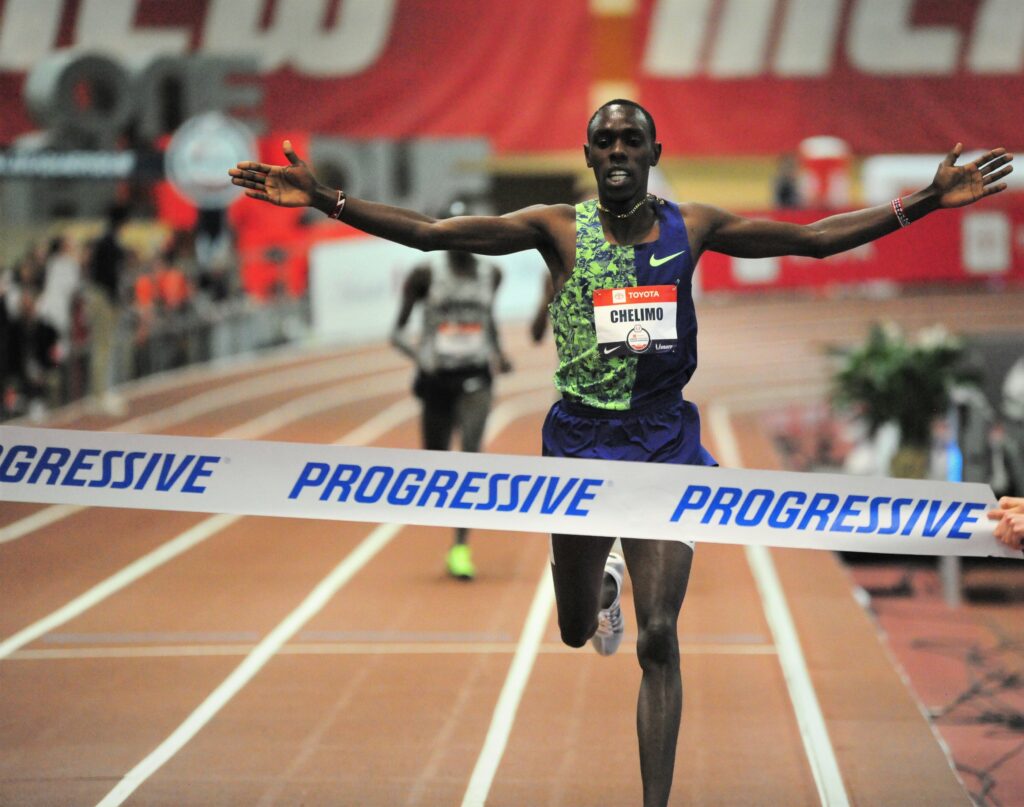 Based on what happened in the 10,000, we know Fisher and Kincaid are in supreme form.
Kincaid is the longform success story, never better than fifth at NCAAs to US champion at 28 years old. He didn't have the World championships standard at USAs in 2019 and kicked well to finish third behind Lomong and Chelimo, but couldn't go to Doha. This year he has the standard, fast PR (12:58), championship success, and the confidence of outkicking his teammate. Fisher, on the other hand, was the high school prodigy, an NCAA champion as a sophomore, and now he's an Olympian in the 10k at only 24 years old. Both have been running very well for the entire year. Their fitness or finishing kicks are not the question; it's simply how well they will have recovered since the 10k.
If anyone is going to prevent the guys with the three best PRs – Chelimo (12:57), Kincaid (12:58), Fisher (13:02) – from taking the three Olympic 5,000 spots, it could be the current and former Oregon stars looking to make their first Olympic teams.
Oregon senior Cooper Teare looks to channel the hometown Hayward crowd into Trials magic, as he continues his incredible season in which he broke the collegiate record with a 3:50 mile indoors and broke the Oregon school record in the 5k with a 13:12.27 to win his first NCAA title two weeks ago. He closed that NCAA race in 4:06 for the final 1600 and 54.92 for the last lap, so he might be able to mix it up with the pros here and at least give the crowd a thrill. Teare told The Register Guard this about his confidence entering the Trials: "Everything after that NCAA title is kind of icing on the cake. Feeling good, feeling healthy, and really just two more weeks. Going to keep that momentum and take what I learned from that NCAA championships and give myself the best shot of making that team."
The former Duck Eric Jenkins agonizingly finished fourth in 2016, just six-hundredths of a second behind Chelimo for the final Rio bid. And Chelimo went on to win Olympic silver. Jenkins finished 10th at Worlds in the 5k in 2017 but has had a rocky road since, dealing with injuries and a plateau in performance. In December, he experienced something of a renaissance, winning the 10k at the first Sound Running "Track Meet." But hasn't been great in 2021. After running that 27:22 and beating Klecker in the process, he hasn't raced well outdoors save for a 13:20 win the 5000 in Portland on June 3rd over Pat Tiernan. Jenkins dropped out of the 10k just 7k into it, but he's got big talent – with pbs of 3:35, 13:05, and 27:22. Of course, Ben True has equally as good pbs 3:36, 13:02, 27:14 and it looks like he'll never be an Olympian.
Hassan Mead (13:02) and Ryan Hill (13:05) also have nice PBs but have been shadows of their former selves this year and won't be factors.
Former Alabama runner and current soldier-athlete Emannuel Bor entered 2021 in the shadow of his brother Hillary, the 2019 US steeplechase champion. Emmanuel's breakout race came in that indoor 5k on March 4 against Chelimo in which he was on American record pace until the final 800 meters and ran 13:05.60. He lost to Chelimo two weeks later, but since then ran 3:42.77 for 1500 in April (his best time since 2008) and 27:22 for second in the 10k at the Sound Running Track Meet in May, getting the Olympic standard in that event. Those results would indicate good fitness entering the Trials, but since then Bor only finished 10th at the Trials 10k, outkicked by the likes of Galen Rupp and Sam Chelanga. The questions about Bor are simple — if the race is slow, as the Trials often are, does he have the finishing speed to beat all but two guys? It seems unlikely. If it's a pure matter of fitness, is he fitter than Kincaid, Fisher and Chelimo? Probably not.
The sixth guy in this field with the Olympic standard is HOKA's Kirubel Erassa, the Ethiopian-born former Oklahoma State runner. Erassa ran PRs of 3:38 and 13:17 in 2019 and continues to improve in 2021, dropping a 5k pb of 13:12.71 at the Sound Running Invite in March — but Fisher crushed him by 10 seconds in that race. His best finish at USAs is fifth in the 2019 10k, so as we wrote above, it would take a breakthrough for him to make the team.
Another pro worth a mention is former Oklahoma athlete Biya Simbassa. He's raced a lot this year and raced well, recording PRs at 1500 (3:39), 3,000 (7:48), and 5,000 (13:19). However, Simbassa does not have the Olympic standard and is currently just outside the World Rankings quota, so unless he runs the standard at the Trials, he would likely be left off the team for Tokyo.
Outside of those contenders, the field is somewhat young, with ten collegians on the entry list of Thursday's first-round in a field of 25 men (though NCAA 1500 champion Cole Hocker is highly unlikely to toe the line in the 5k). If he does, he's got a great shot at the team.
In a year of super-fast college times, four guys in this field ran 13:24 in April – BYU's Casey Clinger and Conner Mantz, Colorado's Eduardo Herrera, and NAU's Nico Young – and none of them finished better than 16th at NCAAs (to be fair, Mantz scratched the event). Also in this field are collegians Robert Brandt, Thomas Ratcliffe, Morgan Beadlescomb and Ian Shanklin, who went 5-7-8-9 at NCAAs with times between 13:19 and 13:23. Teare is the only man amongst the collegians with the Olympic standard and probably the only one who could trade blows with these pros for a top-three spot anyway, but let's see how many college kids populate the final. It will be good to see the US U20 record holder Young (13:24.26) in his first of presumably many Trials, particularly since he shockingly didn't make it to NCAAs.
Those are the players. Let's talk about the game. The race may be slow. Why? Well, the men's 5k final is scheduled for Sunday at 10:00 a.m. PDT. USATF moved the race to that time from its initial 4:30 p.m. start because the weather forecast calls for a high of 112 degrees on Sunday, which would be the hottest temperature ever recorded in the city of Eugene. 10 a.m. is much better but Dark Sky is still predicting a temperature of 88 degrees at that time (at 8 a.m. it is predicted to be 77 and at noon it is predicted to be 97). Unless Chelimo does what he did in 80+ degree weather in Sacramento in 2017, the race may come down to a war of attrition on the final laps after a slow first two miles (similar to the women's 5k, where the temperature was in the 90s). No Olympic Trials men's 5k has ever had a winning time faster than Galen Rupp's 13:22 in much better conditions in 2012.
That means that unless a guy like Simbassa chases the standard in Thursday's first round, the Olympic team will be three of the seven guys with the standard: Kincaid, Fisher, Chelimo, Bor, Erassa, Jenkins, and Teare. It's not entirely out of the question that Simbassa goes for it, as Abbey Cooper did it in the women's 5k, but Simbassa or someone else running a 6+ second PR in the semifinals would be remarkable. We're comfortable narrowing down the contenders to the seven with the standard.
With Kincaid and Fisher perhaps a little complacent as they are already on the 10,000 team, and the pace likely to be tactical, Cooper Teare almost certainly will be in the mix with his 3:50 mile speed. Normally, he could also count on the roar of the Oregon crowd to give him a boost but what type of crowd will there be at 10 a.m.?
KW Prediction: 1) Fisher 2) Chelimo 3) Kincaid
A race in extreme heat could cause some issues, but there's no way to predict how people will respond to the heat, so the best we can do is predict how people will respond in a slower race.
Grant Fisher has raced six times this year and all of them have been stellar: two wins at 5k including a big pb, a 7:37.21 pb at 3k, a 3:36 pb in the 1500, and a runner-up finish in the Trials 10k. He's the top seed and if he can recover well from that 10k, he should have a good shot to win here. His ability to kick in any type of race may be unmatched in this field.
I'm a little worried about Chelimo but not so worried to leave him off the team. He usually shows up when it counts, but the fact that he hasn't raced much is concerning, as he usually races in Europe quite often before USAs. I'll say he makes the team but does not win.
Kincaid beat Fisher with a great kick in the 10k, but Fisher beat Kincaid every time they raced this year before that. If Fisher can wait slightly longer to make his move this time and let Chelimo do the work, he should get the best of his teammate this time around.
Each of the last three Olympic Trials men's 5k finals have featured dramatic and quick final laps including Bernard Lagat. This one will not include Lagat, but as fans, we can only hope the finish will be quick and dramatic once again.
More: Re-live the 2016 Trials 5000: LRC 41-Year-Old Bernard Lagat Wins Crazy Men's 5000 at 2016 US Olympic Trials
*Re-Live the 2016 Trials 5000: LRC Lucky 13 – Galen Rupp Snaps Winless Streak In Style – 52.54 Last Lap Beats Bernard Lagat & Steve Prefontaine's Meet Record