5,000: Cooper Teare (13:12.27) wins a deserved NCAA title in a super fast race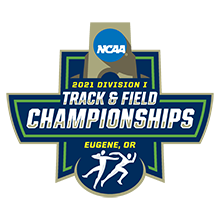 June 09, 2021 to June 12, 2021
by Jonathan Gault
June 11, 2021
Cooper Teare got his NCAA title at last. And what a title it was.
At March's NCAA indoor championships, Teare, the collegiate mile record holder and anchor of the Ducks' NCAA-winning distance medley relay, had to watch as teammate Cole Hocker hogged the individual titles. First from the stands during the mile, and then from directly behind as Hocker outsprinted Teare to win the indoor 3k crown.
Article continues below player
In tonight's 5,000-meter final, the threat of Hocker — doubling back after a thrilling victory in the 1500 less than two hours earlier — loomed once again. But no one was stopping Teare on this night. Not Hocker, and not the fastest 5,000-meter final in NCAA history. After a wild final lap that featured three lead changes in the final 250 meters, Teare can now call himself an NCAA individual champion.
He delivered a performance more than worthy of the title, running an incredible 13:12.27 that broke Lawi Lalang's 13:18.36 meet record and Bill McChesney's legendary 13:14.80 Oregon school record from 1982. It was also faster than the Olympic standard of 13:13.50 — a mark runner-up Luis Grijalva of Northern Arizona and Guatemala (13:13.14) and third-placer Athanas Kioko of Campbell and Kenya (13:13.47) also surpassed thanks to Iowa State's Wesley Kiptoo once again forcing a fast early pace.
Teare also broke the American collegiate record, previously held by NAU's Tyler Day, who ran 13:16.95 indoors last year. Teare, Grijalva, and Kioko now sit #3, #4, and #5 on the all-time collegiate list.
In all, six men broke 13:20, 12 broke 13:30, and 18 broke 13:40, with the top 12 finishers all running personal bests.
The Race *Full Results
Just as on Wednesday, NCAA indoor champ/amateur pacemaker Kiptoo wanted a quick tempo, going out in 60 seconds for his first 400 and 4:12 for his first 1600. And just as on Wednesday, Kiptoo simply could not run fast enough to break a deep field. With six laps to go, 10k fourth-placer Robert Brandt of Georgetown took over, and he was eventually passed by Kioko, whose most noteworthy performance before tonight was a 19th-place finish at NCAA XC in 2019.
Kioko's 62.08-second lap from 3000 to 3400 meters strung out the field, and with a mile to go, he had eight meters on the field. Behind him, Brandt, Teare, and Grijalva comprised the chase pack with Hocker, running on tired legs, back in 14th, five seconds behind Kioko.
Kioko could not maintain the pace of his surge, however, going 64.57-66.38 for his next two laps; Brandt, Teare, and Grijalva had caught him by 4000m. That group was still intact when Teare went to the front with 600 to go, but when Teare ratcheted things up as they entered the home straight for the penultimate time, only Grijalva could go with him.
Kioko, however, had another move left, rallying back from a five-meter deficit to rejoin them with 250 to go, at which point Grijalva passed Teare for the lead. That lead would be short-lived as Kioko launched an attack of his own and went wide and passed Grijalva with 150 to go.
Teare was just fine with all of this. Content to bide his time, he allowed Kioko and Grijalva to battle each other before coming over the top with the biggest move of all with 120 to go, one he held all the way to the finish line to earn the victory. The stats on his close were scarcely believable for a college race: a 4:06.19 final 1600, 1:56.84 final 800, 54.92 last 400, and 27.0 final 200.
Behind the top three, Hocker used a big kick (56.02 last lap) to go from 9th to 4th over the final 400 and run a pb of 13:18.95. Not bad considering he had run a 1500 pb of 3:35.35 less than two hours earlier.
You can watch the whole race below:
Quick Take: Teare used a supreme blend of fitness and tactics to win this race
The numbers above show that Cooper Teare is incredibly fit right now. But he didn't win this race on fitness alone. He won it because, even with Grijalva and Kioko firing at him over the final 250, he stayed calm and stuck to his race plan.
We've seen countless races athletes lose races by getting caught up trying to answer a surge immediately. The best athletes know which moves to answer, and which moves to let go. When you're leading the NCAA final with 250 to go on your home track, it can be very hard to let a move go. But Teare did, and remained confident he'd still be in range when he wanted to strike with 120 to go — the point in the race that his coach Ben Thomas had stressed in the buildup to this meet. When Teare did go, it was hard and decisive, a move he was able to hold all the way to the finish line. That is how you close a race.
"My coach said, 'Really focus on the last 120,'" Teare said. "The thing is, they came around me but they didn't really pick it up that much…I saw my opening and didn't look back."
Kioko may want to study the tape of Teare after this one, as his tactics may have cost him the title. He went too hard, too early, reaching an all-out sprint with 200 to go, and that came with the double-whammy of running extra distance in order to pass Grijalva. Perhaps Teare would have outkicked him anyway, but if Kioko had just waited until 120 or 100 to go to make his move, he likely would have beaten Grijalva and would have had a better shot at beating Teare as well.
Quick Take: The Olympic Trials are next for Teare, but will he go pro?
Teare has a full year of eligibility remaining in 2021-22 and said he has made no plans yet for his future beyond running the Olympic Trials, where he says he shouldn't be counted out.
"It's definitely up in the air," Teare said. "There is definitely a possibility I could be coming back."
Teare, a 3:50 miler and now NCAA individual champ at age 21, could certainly get a nice deal right now. But considering he missed out on XC this year, it may also be fun to come back and compete for the NCAA individual XC crown this fall.
Quick Take: Luis Grijalva is back
Grijalva beat Teare over 5k back in December at the Track Meet, but his form dipped slightly during the winter as he was only NAU's 4th man at NCAA XC (granted, he still finished 9th). Tonight, Grijalva showed he was back and better than ever, finishing as runner-up in a personal best 13:13.14. Grijalva was born in Guatemala, which means he is now qualified to run for them at the Olympics. But he also went to high school in the US, and if he wants to run for America one day (he does not yet have citizenship), competing for Guatemala will push back that clock.
Quick Take: Hocker wasn't the only one with an impressive double
While Hocker's same-day 3:35/13:18 double was the best of the meet in the distances, he wasn't the only guy to run two great races in Eugene. Tulsa's Patrick Dever followed up his 27:41 10k triumph with a 13:19.85 pb for 6th tonight; Robert Brandt of Georgetown was 4th in the 10k and 4th again tonight in a pb of 13:19.11.
Quick Take: The shoes aren't everything…but let's acknowledge that they help
One can't look at the results of tonight's race without acknowledging that something has drastically changed from previous NCAA championships. Twelve guys running 13:27 or faster, six guys breaking 13:20…this sort of depth is totally unprecedented in the history of the NCAA.
One argument is that collegiate athletes, with no championships in 2020 and virtual classes, were able to train more like professionals, making serious gains thanks to big, uninterrupted training blocks — gains that are now translating to fast races in 2021. And perhaps that does play a role.
But one need only look at the results from Hengelo and Florence this week to see that crazy fast distance times is not exclusively an NCAA phenomenon. And if you're of the opinion that these two things are related, the obvious explanation is the superspikes — which most, but not all, elite distance runners are now using.
Teare was asked after the race how much the spikes were worth in a 5,000.
"I don't really care," Teare said. "I haven't thought anything about it. People want to credit a lot of stuff to spikes, but I think you see the heart out there and the work all these guys have put in. Luis didn't have super spikes on, and he ran under the Olympic standard. I think it's stupid to really credit everything to the spikes."
We agree with the last sentence. Anyone saying tonight's fast times were due solely to the spikes is ignoring factors like the weather (good for distance running) and the role of Wesley Kiptoo, whose early frontrunning set the stage for fast performances. The NCAA championships are when the top athletes are in the best shape, but the races often go tactical. When one is fast from the gun, it's not a surprise to see a lot of personal bests.
But just as stupid as giving all credit to the spikes is giving no credit to the spikes. They work, and at this point, the evidence is overwhelming.
Talk about the NCAA action on our world famous fan forum / messageboard.