Shura Kitata Snaps Eliud Kipchoge's 10-Race Win Streak to Win 2020 London Marathon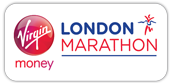 October 04, 2020
By LetsRun.com
October 4, 2020
All streaks must come to an end.
For the first time in over seven years, Eliud Kipchoge, the greatest marathoner in history, was beaten in his signature event as Ethiopia's Shura Kitata outsprinted Kenya's Vincent Kipchumba and Ethiopia's Sisay Lemma to win a thrilling London Marathon by one second, 2:05:41 to Kipchumba's 2:05:42 and Lemma's 2:05:45.
Article continues below player
Kipchoge, who later said he dealt with a blockage in his right ear during the final 15 kilometers, was dropped during mile 24 and finished 8th in 2:06:49, the second-slowest marathon of his career, behind only his 2016 Olympic victory in Rio. The defeat ended one of the greatest streaks in the history of athletics — Kipchoge's 10 straight marathon victories (plus two wins in 2:00:25 and 1:59:40 in 26.2-mile exhibitions), which included a world record, an Olympic gold medal, and an unprecedented four victories in London, the world's most competitive marathon.
The victory was Kitata's first in a major. The 24-year-old Ethiopian finished second behind Kipchoge in London two years ago and was outsprinted for the New York City Marathon title later that year, finishing two seconds behind countryman Lelisa Desisa. After finishing fourth in London last year, he said he lost because he didn't eat a full breakfast that he'd come back and win the race in the future. Today, he lived up to his promise.
Thanks everybody. Today, I made tricky mistake, I didn't eat breakfast, I just had some fruits. I tought I'd be okay. But I end up being very hungry At 35/36k, I felt my stomach touching my back, super hungry. Went out of engery. I will be back and win the race. #LondonMarathon pic.twitter.com/h9XsdLOEN4

— Shura Kitata (@ShuraKitata) April 28, 2019
With less than 200 meters to go in today's race, the top three were running three abreast for the title. Lemma, the third placer in Berlin last year (2:03:36 pb) last year and Tokyo this year (2:04:51), was the first to crack as he settled for his third straight-third place finish and it became a two-person battle between Kitata and Kipchumba, who won marathons in Vienna and Amsterdam in 2019. Kitata pulled ahead for good with 60 meters to go to earn the win in the closest finish since winner Gezahegne Abera and runner-up Stefano Baldini were credited with the same time in 2003.
Jared Ward, the sole American in the men's field, finished 17th in 2:12:38 after going out on PR pace for the first half (64:24-68:18).
The Race
Conditions were miserable for running, with constant rain, 11 mph winds, and temperatures hovering around 50 degrees. Perhaps as a result, the early pace was very slow. Though the lead pacemakers had initially been tasked with running the first half in 61:00 yesterday, the leaders hit halfway in just 62:54 (at one point, Kipchoge could be seen gesturing to the pacers to pick it up).
As a result, the lead group consisted of 10 men at halfway, and the group would remain large for some time. Though the leaders did split 14:38 — their fastest split of the race — from 25k to 30k, they would follow that with a 15:14 segment from 30k to 35k — the slowest of the race. By that point, the final pacemaker had stepped off, leaving a nine-person group that included Kipchoge, Kitata, Kipchumba, and the fourth-fastest man in history, Mosinet Geremew (2:02:55 pb).
Eventually, Kipchoge made his way toward the front of the pack, but whether it was the raw conditions or deference to his greatness, his rivals were reluctant to make a move. The pace slowed to 5:01 for mile 22 — the slowest of the race — and still the group remained at nine.
Finally, Kitata took control during mile 23, and now Kipchoge's cracks were beginning to show. Already it was strange for him to have this much company this deep into a marathon, but as Kitata sped things up, Kipchoge did not respond, instead dropping further back in the lead pack. He wasn't dropped, but he wasn't in position to make a move of his own, either. After Kitata split 4:55 for mile 23, the pack was down to eight. Kipchoge sat seventh in that group, and, more concerningly, he was starting to grimace — not the grin that we're accustomed to, the one he shows when he's working incredibly hard to run incredibly fast. No, this was pain that any mortal marathoner knows well, pain that comes when you're running slower than you're capable of, yet you cannot speed up, no matter what you try.
Early in the 24th mile, the bubble burst. As Kitata pressed on up front, increasing the pace further, Kipchoge could not answer and fell off the main pack with fellow Kenyan Benson Kipruto at around 37.5 km (23.3 miles). It was the first time Kipchoge had been dropped since the 2017 Berlin Marathon, and though Kipchoge came back to win that race, there would be no resurrection today. Whether it was his ear, the weather, or something else, Kipchoge, finally, had had a bad day in the marathon. Kitata and the lead pack had dropped Kipchoge by running a 3:00 km — the fastest of the race since the 31st km — but certainly something Kipchoge could normally handle as his 2:01:39 world record averages out to be 2:52.98 per km.
With the overwhelming favorite out of the picture, the win was up for grabs, and as the leaders began the last of 19.6 laps of the 1.34-mile revised London course around St. James's Park, four men remained: three Ethiopians in Kitata, Geremew, and Lemma, and one Kenyan in Kipchumba, the only man left with a chance to extend Kenya's six-year win streak in the men's race.
They ran together, four abreast at times, until surprisingly Geremew, the runner-up in London and Worlds last year, dropped off the pace with a little more than 600 meters to go. Kitata, Lemma, and Kipchumba would all lead at some point over the final 600, each man testing the others' defenses but never fully committing to an all-out sprint. Kitata held the inside track and led around the final turn, and, with under 200 to go now, Kipchumba hit top gear. He gained a stride, and then another, on Kitata, but Kitata had one more gear of his own to use and drew level with Kipchumba, the short Ethiopian and the tall Kenyan running stride-for-stride for a few moments. Eventually, Kipchumba broke, allowing Kitata to sprint free to earn the win and etch his name forever as the man who finally conquered Kipchoge.
Quick Take: RIP Eliud Kipchoge's win streak, 2014-2020
Kipchoge's 10-marathon win streak, which began with a victory at the Rotterdam Marathon in April 2014 and ended today, six-and-a-half years later, was remarkable for many reasons, but two above all.
First, it required Kipchoge to be the world's greatest marathoner for six years. Kipchoge wasn't just winning random marathons — he was winning the ones that attract the very best talent on Earth: Berlin, London, the Olympics. He had to be in insane shape for that entire period.
Second, it required that nothing go wrong on race day. No fueling mishaps, no cramps, no injuries, no illness. Those sort of things can derail even the most-prepared marathoner, yet Kipchoge remarkably avoided all of them (or, when they did pop up, such as his shoe issue at 2015 Berlin, he simply ran through it). Today though, something went wrong with Kipchoge's ear, and while no one knows for sure how much it affected him, it was clearly an issue and hampered his chances at victory. It's also worth noting that Kipchoge looked incredibly cold after the race — he was shivering in his post-race interview — but refused to use that as an excuse.
"I don't blame the conditions," he told the BBC.
This result doesn't mean Kipchoge's career is over — he wants to defend his Olympic title in Sapporo next year and told the BBC he wasn't done marathoning. But Kipchoge wasn't going to keep winning forever. Eventually, he was going to lose or he was going to retire. If it had to be one, we're glad it's the former, as the sport is better with Kipchoge in it than without.
Please appreciate how good Kipchoge was over the last seven years, because it's unlikely that we'll see that kind of marathon dominance again anytime soon. Kipchoge was so good that in order to find any sort of challenge in the sport, he had to stop racing against people and start racing the clock — and he eventually beat that too in Vienna last year. A simply remarkable stretch of marathoning.
More: LRC Analysis: Eliud Kipchoge Lost a Marathon – What Happened? For the first time in over seven years, Eliud Kipchoge was beaten in a marathon. Here's how it happened.
Quick Take: Kitata gets major win #1
To describe this win as a breakthrough is a bit misleading, as Kitata's talent was already obvious after his fantastic 2018 season. That year, he finished second behind Kipchoge in London (who would go on to break the WR in Berlin that fall) and ran 2:06:01 in New York, missing the win by two seconds. That was enough to place him second in our world rankings, behind only Kipchoge.
Last year, he slid back to fourth in London and fifth in New York, but he was back to top form today and earned a well-deserved win. Often the winner of London is considered the world's best marathoner, and you could argue Kitata deserves that title considering he took down the reigning king in Kipchoge. But given Kipchoge's dominance over the last seven years, it may be fair to wait until next year to yank that title away from him after one bad race. One thing is for sure: Kitata is very, very, very good.
Quick Take: Vincent Kipchumba looks like he's here to stay
At the start of 2019, the towering Kipchumba was a nobody. He was 28 years old, had never broken 2:10, and his most recent marathon was a 7th-place finish in Mumbai in January 2018.
Yet over the past 18 months, he has quickly risen to become one of the top guys in the world. It began with a huge 2:06:56 pb in Vienna last year. He then followed that up with a 2:05:09 win in Amsterdam — long a proving-ground for future major champs — and today came one second shy of winning London in his World Marathon Major debut. He's 30 years old, but given he only took up the marathon in 2015, Kipchumba should be a factor in majors for several years to come.
Quick Take: Sondre Moen is the first non-African finisher
Norway's Sondre Moen won the battle for first non-African honors in 2:09:01, a time we're sure he's not happy with given his pb is 2:05:48. Moen, Norway's national record holder, and Cam Levins (2:09:25 pb), Canada's national record holder, as well as Brett Robinson of Australia, the 2:10:55 man who broke 60:00 for the half earlier this year, hit halfway in 63:50 but the second half proved to be a big struggle for all three men.
Moen only could manage a 65:11 second half as Levins dropped out after running a 16:12 5k between 30 and 35k and Robinson did the same after only covering that 5km segment in 16:48.
No one in the top 10 today PR'd but Ireland's Stephen Scullion lowered his pb from 2:11:52 to 2:09:49 to place 11th. Among Irishmen, only John Treacy (2:09:15 in Boston in 1988) has gone faster. Austria's Peter Herzog also PR'd in 12th as he ran 2:10:06 (2:10:57 previous pb). 13th placer Jonathan Mellor of Great Britain didn't PR as his 2:10:38 is a little slower than the 2:10:04 he ran in Seville earlier this year. The 14th and 15th placers also dipped under the Olympic standard of 2:11:30. Tristan Woodfine of Canada lowered his pb from 2:13:16 to 2:10:51 to place 14th. Ben Connor of Britain was celebrating on the ground after he just got under the standard by running 2:11:20 for 15th.
Quick Take: Jared Ward comes up short in hastily-assembled pb attempt
Ward's eight-week buildup for London was about half as long as what he's used to, and though he felt optimistic going in, his biggest concern was whether the volume and strength work he sacrificed to make it to the line in London would come back to bite him. And unfortunately for Ward, it did. Though he chased a pb, going out in 64:24 for the first half (his pb is 2:09:25), he couldn't hold the pace on a day where almost everyone ran a positive split (Ward shuffled home in 68:14 for his second half). Still, he accomplished one pre-race goal: he did not get lapped.
I haven't felt like that since my first marathon.
I'm going to train a little longer next time.
But… #DidntGetLapped
Congrats Kitata.

— Jared Ward (@jwardy21) October 4, 2020
Women's Recap: LRC American Sara Hall Runs The Race Of Her Life To Finish 2nd in 2020 London Marathon In 2:22:01 An
Talk about the 2020 London Marathon on our messageboard/fan forum.