Lawrence Cherono Sprints To 2019 Chicago Marathon Title, His 2nd Straight Major Win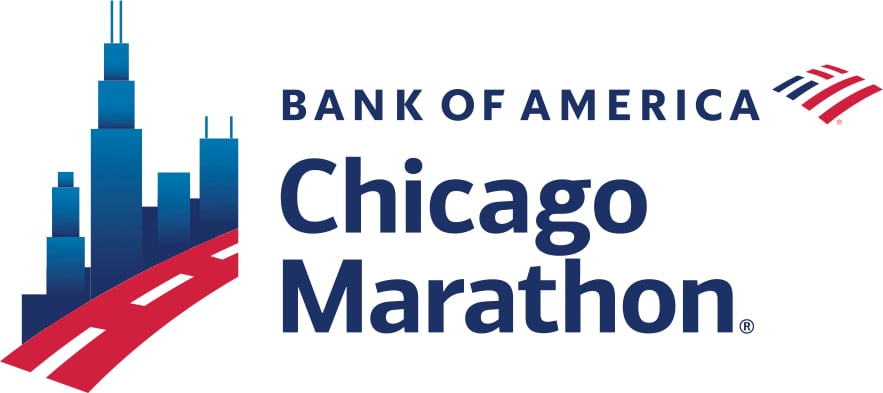 October 13, 2019
By LetsRun.com
October 13, 2019
CHICAGO – Don't bet against Lawrence Cherono.
In April, the 31-year-old Kenyan emerged from a three-way battle in the final mile to win the Boston Marathon title. Today in Chicago, Cherono had even more company as four men were together but when it was all said and done, the result was the same: another Cherono victory.
Article continues below player
Cherono used a 4:52 final mile to win in 2:05:45, his fifth win in his last six marathons. Cherono ended up one second ahead of Ethiopian Dejene Debela, the two-time Xiamen Marathon winner who impressed in his Abbott World Marathon Major debut by running a big pb (previous pb of 2:07:10). Debela's compatriot Asefa Mengtsu, who had twice run 2:04 in Dubai but never faster than 2:07 anywhere else, was third in 2:05:48 as Kenyan Bedan Karoki, the Tokyo runner-up from earlier this year who lost contact with the leaders as they ran up the overpass just before the final turn on the course, was fourth in 2:05:53, a nearly one-minute pb (2:06:48).
Cherono's win was far from a shock but the names of the people he outsprinted for the title were a surprise as none of the three other World Marathon Major champions ran well. In his first race since his coach Alberto Salazar was banned from the sport for anti-doping violations, 2017 Chicago champ Galen Rupp lost contact with the hot early pace (62:14 first half for the leaders) in the 7th mile and ended up dropping out in the 23rd mile after going through halfway in 62:57. Rupp was on 2:08:42 pace at 35k.
After the race, Rupp's agent Ricky Simms issued a statement saying Rupp dropped out due to a calf strain: "Galen DNF'd due to a calf strain. It started tightening up after 6 miles, he kept going but by the 23rd mile was unable to run any further and had to stop."
Rupp's former teammate, 2018 Chicago champ Mo Farah, lost contact with the leaders in the 9th mile, and ended up 9th in 2:09:58 after hitting halfway in 62:54. He was 2:08:16 pace at 35k. 2018 Tokyo champ and 2015 Chicago champ Dickson Chumba was the leader at halfway and stayed with the leaders until the 19th mile, but he also struggled late, ending up 7th in 2:09:11.
With Rupp a DNF, top American honors were there for the taking and former Stanford runner Jacob Riley, 31, ended up with the honors thanks to a negative-split 2:10:36 that placed him 9th and marked a huge pb from the 2:13:16 he ran in his marathon debut in Chicago in 2014. Riley was one 14 guys (11 Americans, 3 Japanese) that hit halfway in the second pack in 65:24-65:26.
Three other Americans ended up breaking 2:11 as Jerrell Mock, the former Colorado State All-American with pbs of 28:11/62:14, nailed his marathon debut, finishing 10th, just one second behind Riley in 2:10:37. Parker Stinson, who had made a name for himself by going out fast and blowing up in the past, held on this time and ended up 11th in 2:10:53, a huge improvement over the 2:14:29 pb he ran last year. 32-year-old Andrew Bumbalough of the Bowerman Track Club lowered his pb from 2:13:58 to 2:10:56 to place 12th. Behind him, six other Americans broke 2:12. *Full Elite Results
Quick Take: Lawrence Cherono, marathon star
With his win today, Cherono became the first man since Robert Kipkoech Cheruiyot in 2006 to win Boston and Chicago in the same year. And he won both in eerily similar fashion, kicking to narrow victories in the final mile in both races.
Now it's official: Cherono is a marathon star. Not only has he won two majors in one year; he's won seven of his last 10. A look at his results in his last 10 marathons:
2016 Prague: 1st, 2:07:24 PB
2016 Hengshui: 2nd, 2:11:13
2016 Honolulu: 1st, 2:09:39 CR
2017 Rotterdam: 2nd, 2:06:21 PB
2017 Amsterdam: 1st, 2:05:09 CR/PB
2017 Honolulu: 1st, 2:08:27 CR
2018 London: 7th, 2:09:25
2018 Amsterdam: 1st, 2:04:06 CR/PB
2019 Boston: 1st, 2:07:57
2019 Chicago: 1st, 2:05:45
Quick Take: An awful day for past NOP members
This was not a fun weekend for former members of the NOP. Not only did Galen Rupp and Jordan Hasay have to deal with the double gut-punch of losing their longtime coach Alberto Salazar, but the NOP itself was disbanded just three days before the Chicago Marathon.
The race itself could not have gone any worse as Jordan Hasay and Rupp both dropped out. Even Farah, who left the NOP two years ago, was not immune as he ran by far the worst marathon of his career to finish 8th in 2:09:58, well back of his training partner Bashir Abdi, who lowered his own Belgian record to 2:06:14 by finishing 5th. None of the three were made available to the media after the race.
Quick Take: Where does Galen Rupp go from here?
This was Rupp's second DNF and this one will be harder to swallow than the first, which came amid horrible weather in Boston last year. It was clear before the race that Rupp's recovery from Achilles surgery last fall had not gone smoothly, but he was able to hang in admirably through halfway (62:57, faster than PR pace) and was still on 2:08 pace at 35k before calling it quits.
The surgery Rupp had, to correct Haglund's deformity in his heel, can take a long time to recover from, and his body should be in better shape by the time of the Olympic Trials in 4.5 months. But Rupp has a major decision to make before then: picking a new coach. Salazar has mentored Rupp for almost two decades; he's the only coach Rupp has ever known. Now, heading into an Olympic year, Salazar is banned and the training group he built around Rupp has disbanded. Not ideal if you're Galen Rupp.
This day could have been even worse for Rupp if the Olympic Trials didn't have Gold Label status. Rupp doesn't have the Olympic standard. Fortunately for him, USATF successfully lobbied to change that; he'll get the standard if he finishes in the top 3 in Atlanta.
Quick Take: What a day for American men
While the US's biggest marathon star had a day to forget, October 13 was a day to remember for many other American elites. Ten Americans finished in the top 20, and all 10 ran personal bests thanks to some great pacemaking from NAZ Elite's Matt Baxter and Sid Vaughn, who took them through a halfway split of 65:24. With decent weather and some teamwork (the Americans traded the lead to avoid the brunt of the wind), there were fast times for the taking and the Americans rose to the occasion. A look at the terrific ten:
9. Jake Riley, 31, 2:10:36
The former Hansons-Brooks runner is unsponsored and now running for the Boulder Track Club under Lee Troop. After returning from Achilles surgery last year (he suffered from Haglund's deformity, the same injury as Galen Rupp), Riley ran a PR of 2:40 in his first marathon since 2016.
Riley has had a tumulous time since that race at the 2016 Olympic Trials, moving from Michigan back home to Washington state and then to Colorado, battling injury and a lung infection, and going through a divorce. He said he "very seriously" contemplated quitting the sport, but ultimately he could not give up something he loves so much.
"Running has been the constant in my life since I was in high school, and so the idea of having all this other change and then not doing that as well was just scary and not worth it," Riley said.
Much more on Riley in a good story by Brian Metzler here.
10. Jerrell Mock, 24, 2:10:37
Mock didn't even make NCAAs on the track as a senior at Colorado State in 2018 (he missed it by two spots in the 10k), but he said that heartbreak motivated him to continue running post-collegiately. Unsponsored and still training under college coach Art Siemers, Mock, who was 4th at the US 20k champs last month, ran 2:10:37 in his debut today.
11. Parker Stinson, 27, 2:10:53
Stinson went out hard in his first two marathons and paid for it, fading to 2:18 at CIM in 2017 and 2:14 in Chicago last year. His goal had been to break 2:11 in Chicago in 2018 and although he had to wait a year to do it, he accomplished it today under the guidance of Dathan Ritzenhein, who began coaching him late last year.
12. Andrew Bumbalough, 32, 2:10:56
Bumbalough, who ran PRs of 13:12 and 27:56 on the track, was supposed to run Chicago last year but was forced to withdraw after an injury to his femur. But the Bowerman TC athlete said that he had put together his best buildup yet before today's race and was rewarded with a pb of 3:02 in his fourth marathon.
14. Matt McDonald, 26, 2:11:10
The 2015 Heps 10k champion at Princeton, McDonald ran modest college PBs of 14:18/29:38. Now running for the Atlanta Track Club, he chopped 2:57 off his pb to run 2:11:10 today.
15. Scott Smith, 33, 2:11:14
Smith, running for HOKA ONE ONE NAZ Elite, shaved off 1:07 from his pb from 2017 Frankfurt.
16. Brendan Gregg, 30, 2:11:38
Gregg, a college teammate of Riley's at Stanford, now running for Hansons-Brooks, ran a 5-minute pb of 2:13:28 at CIM last year and took another 1:50 off today.
17. Noah Droddy, 29, 2:11:42
Running for Roots Running Project out of Boulder, the former DIII star at DePauw University ran 4:44 faster than his PR, set in Chicago two years ago.
18. Wilkerson Given, 28, 2:11:44
The Furman alum, now running for Atlanta Track Club, took 4:08 off his pb from 2018 Houston.
20. Diego Estrada, 29, 2:11:54
Estrada turned heads by running 60:51 for the half marathon in 2015. Today, he finally delivered on some of that potential in the marathon by running 2:02 faster than his previous pb (2016 Chicago).
Quick Take: "[The Trials] just got a whole lot more interesting"
Parker Stinson said it best: the Olympic Trials "just got a whole lot more interesting."
Consider: In all of 2017 and 2018, only two Americans broke 2:12 in the marathon. One was Galen Rupp, and the other was Tim Ritchie, who barely snuck under with a 2:11:55 at CIM in 2017.
Today, 10 Americans broke 2:12 in Chicago alone. Add in 2:09s by Scott Fauble and Jared Ward and a 2:11 by Elkanah Kibet in Boston in April and a 2:11 by Matt Llano in Berlin two weeks ago, and suddenly there's a ton of competition for the three Olympic spots.
Quick Take: The top 10 finishers today all wore Vaporflys
This stat is a little misleading, as Nike sponsored every East African-born elite, and those eight men wound up sweeping the top eight places. But the ninth- and 10th-place finishers were unsponsored Americans Jake Riley and Jerrell Mock, and both of them chose to wear the Vaporfly Next% shoes today.
Here's Riley on why he made that choice: "I bought into the hype. I also took a seminar from one of the professors [that] did some of the testing for that shoe at [the University of Colorado] and she said, 'Yeah, it's pretty legit as far as the boost it gives you.' And I tried a pair on and it feels like running on trampolines. The one good thing about being unsponsored is you can go with the best piece of equipment — or the piece of equipment you like from each different place."
Jake Riley and Jerrell Mock, the top two American finishers in Chicago today, are both unsponsored, and hence could choose to race in any shoe. Both chose the Nike Vaporflys.

"It feels like running on trampolines," Riley said.

— Jonathan Gault (@jgault13) October 13, 2019
Mock also wore the Vaporflys.
"Everything I had heard, it seemed like it gave a significant benefit, so I figured why not give myself every advantage I can?" Mock said. "But there's a lot of companies that are coming out with the same [kind of technology] so I'd be interested to try some of those too."
Riley, suddenly remembering his unsponsored status, then chimed in:
"I'm not married to it, so if any sponsors are paying attention and you want to give my coach a ring…" Riley said.
I mean, look at that thing pic.twitter.com/uY0kvzO0B7

— Cathal Dennehy (@Cathal_Dennehy) October 13, 2019
Parker Stinson, wearing Saucony shoes (he said he didn't know the model), was the top non-Vaporfly finisher today. Last year, Stinson's then-coach Brad Hudson said that Stinson was frustrated to lose out to the Vaporfly-clad Chris Derrick at the US Half Marathon champs — "He's pissed about it every day, trust me…Parker's like, my shoe's like a moccasin" Hudson said — but Stinson had no complaints today.
"I love my Saucony shoes," Stinson said. "I broke an American record in the 25k wearing Sauconys. These guys just beat me. They were just better than me today…If you're breaking an American record in anything, then the shoe is good enough."
Talk about Chicago on our fan forum/messageboard.