Mo Farah Showed Us the "Size of His Balls" and Earned Even More Respect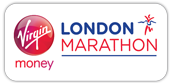 April 22, 2018
By Weldon Johnson, LetsRun.com
April 25, 2018
I've long stated that "nothing happens in the first half of a marathon."
I don't totally believe this, but it is really convenient to believe for the big-city European marathons, so that I, as an American, can justify sleeping in an extra hour and start watching the race as the runners approach the midpoint.
Article continues below player
After I woke up at 4:35 a.m. in Texas on Sunday — 35 minutes after the London men's race had started — and began processing what was happening at the 2018 Virgin Money London Marathon, I realized something was indeed happening and the men were flying. There had been talk of a 1:01:00 first half marathon, which prompted me to wake up 30 minutes earlier than usual, and the men were well ahead of that pace. Reading through the messageboard thread on London, I learned the first mile had been run in an unheard-of 4:22 (1:54:30 pace), and the first 5k in 13:48 (1:56:27 pace).
This was nuts.
I immediately thought this might create an opportunity for the 1:01:45 second group that was planned for Mo Farah and others. Where was Mo?
With the first group. The second group never materialized. Farah was faced with running all alone or going out too fast and competing with the world's best, and he chose to compete.
Respect earned. This is what I wanted. Champions compete to win.
"I was looking at it (4:22 first mile) and thinking oh my god," Farah would say later.
If there can be a knock on Farah's recent track career, with its 10 gold medals and the quadruple-double, it is that he stayed in his comfort zone. He never chased a fast time in his marquee events of the 5,000 and 10,000*.
In Mo's first London Marathon in 2014, he did the same, running as a very highly-paid tourist. The first eight men in the field went out in a manageable 1:02:30, and Mo was not with them. He was content to get his feet wet in the marathon and go out in 1:03:08.
But this is sport, and I wanted one of the greatest track runners of all time taking on the best in the marathon, going into unchartered territory, testing his limits, results and caution be damned.
Farah was doing that this year. The leading pack would "slow" to 1:01:00 at halfway, with Farah coming through at 1:01:03. I thought this was going to end disastrously for Farah, but I didn't care.
"You can't judge a marathon performance by its finishing time," is another axiom I have. Some guys are going to really go for it and blow up.
Farah surprisingly held on quite well the final half of the race to finish third in 2:06:21 and break Steve Jones' 33-year-old British record of 2:07:13.
When Jones ran his 2:07:13 in Chicago in 1985, he went out in 1:01:42 and ran the last 24 miles by himself. It was one of the most fearless and impressive runs ever.
Farah had one-upped Steve Jones in style and performance.
"There's no one that I've worked with that's got — I don't want to say this rudely but — bigger balls than Mo," said Farah's agent Ricky Simms.
As a result, Farah earned a ton of respect from me in the process. I only wish that Farah, the champion on the track (at least after his 28th birthday), had dared to show us the size of his balls on the track as well.
---
*Farah did run fast at the Pre Classic in 2011 (26:46), 2015 (26:50), and 2016 (26:53), and while Farah himself admitted that it didn't make sense for him to chase the world record of 26:17 as it was out of reach, none of those races at Pre were all-out attempts to run a specific time; instead Farah raced more to win (and did just that on all three occasions). Farah is just history's 31st-fastest man at 5,000 (12:53.11) and the 16th-fastest man at 10,000 (26:46.57). From 2011-2017, Farah was virtually unbeatable on the track but he only led the world's seasonal best times at 5000 and 10,000 twice each. In 2011, he put up a global leader in the 5k of 12:53.11 before he ever won a global title. He'd only go sub 13 twice after that, once when he led the world in 2016 with a relatively pedestrian 12:59.29. For the 10,000, he had the world's fastest time in both in 2015 (26:50.97) and 2017 (26:49.51).