2018 Virgin Money London Marathon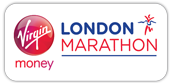 London, England
April 22, 2018
Outside Letsrun
It was his 2nd marathon in two weeks.
O'Hanlon was a promising young runner, but was hit by a car when he was 17, leaving him with multiple surgeries and unable to compete until he was in his 30s. Even then he says he "might have run twice a week and hit the pub five nights a week." It wasn't until he lost his job as an electronic engineer that he really committed to running as he had the financial incentive to race up to three times in a weekend to pick up prize money.
This is a really interesting article. Did you know that his mother was the 1957 French Open tennis champ? Or that the London Marathon will pass the £1 billion mark in terms of funds raised for charity in 2019?