With a New Approach, Tactics and London Victory Vivian Cheruiyot Is Now One of the Greatest Marathoners in the World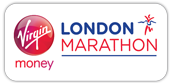 April 22, 2018
by Jonathan Gault
April 22, 2018
(Editor's note: Much of this appears in our women's race recap, but we are also posting as a separate article).
LONDON — Before the 2018 Virgin Money London Marathon, Mary Keitany and Tirunesh Dibaba appeared to exist on a different plane from the rest of the women's marathoning world. But with her come-from-behind win today, Vivian Cheruiyot now belongs in the discussion of the world's best marathoner.
Article continues below player
It wasn't just that Cheruiyot beat Keitany and Dibaba today; it was how she did it, clocking 2:18:31 to become the fourth-fastest woman of all-time (only Keitany, Dibaba, and Paula Radcliffe have run faster) on a day where conditions were not conducive to fast times.
Last year in her marathon debut, Cheruiyot hung on for fourth in 2:23:50 despite going out in a blazing 67:42. This year everything was different for Cheruiyot.
"Last year, you saw, she chased Mary in the first 10 miles," said Cheruiyot's coach/agent Ricky Simms. "She let her go a little bit and then she was in no man's land between them. She just said, Oh, I've never been in a race before when I didn't cover the leader. And no matter how many times we spoke about it before the race last year, when you're [in the race] she's like, No I can't let her get away ahead of me."
Cheruiyot proceeded to win Frankfurt last fall in 2:23:35, but despite the victory, Simms felt a change was necessary. During her decorated track career, Simms had always been in daily contact with Cheruiyot, but that had changed once she shifted to the marathon.
Cheruiyot Changes Up Her Approach
"She got a little bit like, oh, it's marathon, I just need to do lots of long runs and she wasn't as good a communicator," said Simms. "After Frankfurt, we sat down and said, hey it has to be daily. I need daily [updates] using your Garmin."
Simms had never coached a marathoner before Cheruiyot and said he's received advice from world record holder Paula Radcliffe, who lives across the street from him in Monaco. One change they made in this buildup was to up Cheruiyot's mileage to around 110 per week; that's much higher than her two previous buildups, where Simms said Cheruiyot was still doing "track mileage."
Going into London, Simms felt Cheruiyot was capable of 2:18 or 2:19 on a great day, but in order to run, she had to run smart. And she did that, running fairly even splits of 68:56-69:35.
Simms said that he was happy when he found out the top two would be going out on 67:30 pace. The faster the pace early on, the greater the chance of a blowup. He told Cheruiyot not to go with them, and knew that after what happened here last year, she would follow those instructions.
"With Vivian, throughout her track career, she does exactly what you ask her to do," Simms said. "And you can't ask for more from an athlete.
"…I said there's no way you're going with the lead group. Someone from your group can win the race if the girls fall off the edge of the cliff. And that someone can be you if you run smart.
"I wanted her to wait as long as possible. She actually started moving a little bit earlier than I would have liked her to, when she passed Mary. I would have been happy for her to pass in the last mile, but she was feeling okay."
Even with that game plan, Cheruiyot knew that Keitany was going to be a threat, even going out at world record pace.
"I didn't know that I was going to win because I remember last year, Mary ran 66:50-something and she won in 2:17," Cheruiyot said. "So she's a strong lady and you cannot say she's going to die."
The scary thing is, the 34-year-old Cheruiyot still has room to improve. She didn't incorporate many long tempos in this buildup, a staple of almost all marathon training, and one would expect that she could have gone even faster today had the temperature been 20 degrees cooler.