Meet the Real Life Forrest Gump: Rob Pope Has Nearly Completed Gump's Epic Quest of Five Runs Across America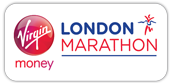 April 22, 2018
By Jonathan Gault
April 22, 2018
LONDON — Every runner has heard it. And every runner hates it.
"Run, Forrest, run!"
Article continues below player
Every runner, that is, but Rob Pope.
Pope, a 39-year-old from Liverpool, England, heard the phrase a lot today en route to finishing in 82nd place in 2:36:28. And there's a good reason. He is Forrest Gump.
Faded red Bubba Gump Shrimp hat? Check.
Yellow collared shirt? Check.
Wild, scraggly beard, long hair, and a relentlessly positive attitude? Check, check, and check.
"I was running next to a chap and he said to me, you're gonna be so sick of that at the end," Pope says. "And I said, not a chance. That's what's keeping me going. I said if I were you, I'd stick with me and rename yourself Forrest because you can feed off it."
But Pope doesn't just look like the titular character of the 1994 film, portrayed by Tom Hanks. He acts like him too. Just like the fictional Gump, Pope decided to run across the United States. And just like Gump, he decided to do it a few times. Since walking into a barbershop in Mobile, Alabama, on September 14, 2016, Pope estimates that he's spent about 430 days running across the U.S.
Obviously, it hasn't been a non-stop thing. Pope has returned to England periodically, in part because he's needed to keep renewing his visa. But this most recent visit coincided with the birth of his daughter, Bee, who will be four weeks old on Tuesday.
Of course, he kept running while he was back home. He ran the Asics Greater Manchester Marathon on April 8 (2:55:12), the Brighton Marathon last weekend (2:52:09), and London today. On Tuesday, he'll fly back to the U.S., where his journey is almost complete. Already, Pope has completed four continental crossings — Mobile to Santa Monica, Santa Monica to Maine, Maine to San Francisco, and San Francisco to South Carolina. He's running west on his current (fifth) crossing, and when he returns to the U.S., he'll have just 200 miles remaining until he hits Monument Valley, Utah, where the fictional Gump decided to stop running.
So why do it?
"I've always wanted to run across America and then I was thinking, well I want to do something special," Pope says. "My mom's not around anymore but she said before she died, do one thing that makes a difference in the world. And I thought, why not this run?"
Pope has used the run to raise money for two charities, the World Wildlife Fund and Peace Direct. So far, he has raised around £30,000 ($42,023), but he hopes to one day hit £1 million.
"When Forrest runs across the Mississippi for the fourth time, they say, why are you doing this?" Pope says. "Are you running for women's rights, world peace, the homeless, the environment, or animals? I'm running for all five of those things."
Through his journey, Pope has tried to spread good cheer, and he's doing a pretty good job. Talk to the guy for five minutes, and it's impossible not to start smiling yourself.
"Everybody identifies with [Forrest Gump]," Pope says. "[He] doesn't judge anyone [based on] intelligence, race, background. If we were all a bit more like Forrest, the world would be a better place."
Pope knows that with a journey like this — he says he's run around 15,400 miles so far (about 36 per day) — there are going to be doubters. When I tell him I'm from LetsRun.com, his eyes light up. Well, actually, his eyes were lit up during our entire interview. But let's just say he was excited.
Pope says that he reads the site to stay entertained during his trip and has heard all about fellow Brit Rob Young, whose cross-country attempt was exposed as a total fraud by a group of tireless LetsRun.com messageboard posters in 2016. And — are you listening, LetsRun nation? — he welcomes the scrutiny that his attempt will bring.
Pope was a veterinarian before embarking on his epic quest, and he hopes to return the profession once his journey is over, along with "being a good member of society, just like Forrest." He'll also have his hands full with a newborn daughter.
"I don't know whether life will ever be the same again, but we'll see," Pope says.
But the first thing he'll do when he finally finishes the route?
"Find a really nice, comfy chair."
---
If you want to contribute to Rob's cause, visit goingthedistancerun.com. For updates on his journey, follow along on Instagram here.
Interview with Rob Pope following 2018 London Marathon