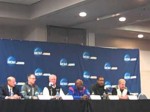 The topics for discussion at the press conference were largely distance-based as the top coaches in the NCAA talked about racing at altitude, the men's DMR, and Lawi Lalang's triple (and whether Arizona could win the meet with just two guys). We also had a one-on-one conversation with Coach Franklin on his guys in the 5,000 and got an update on Princeton alum Peter Callahan.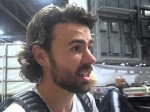 No big surprises as all the big names were through comfortably. Oregon's Mac Fleet and Arizona's Lawi Lalang were 1-2 in the first heat and BU's Rich Peters won the second.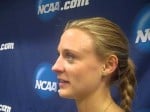 No big surprises after round 1. The race was wide open coming in, but anyone who could have been considered a contender made it through.  Leah O'Connor won the first heat and Florida's 2013 World Championships runner Cory McGee took the second.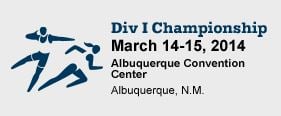 Albuquerque, NM
March 14, 2014 to March 15, 2014
*Start Lists and Accepted Entries By Time/Mark
*Schedule and TV/Streaming Info
Outside Letsrun
Lalang says he really wants to do this for his team and that it's something they first thought of when he was a sophomore, but held off until this year. Coach Li said, "If there is one person who could attempt it, even think about it, it's Lawi Lalang,"
Detailed stats for all the meet entries including PRs and place in the meet last year.
Laura Roesler: "My sophomore year was a little different. We had Brianne (Theisen), English, Jordan, Anne, Becca — people who would score just a lot of big points. Whereas this year we're going to have to nickel and dime and scrap." *Photos: Ducks Land In Albuquerque