The Biggest Doping Scandal In Russian History?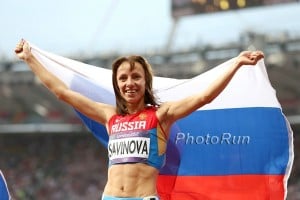 LRC
Olympic And World 800 Champion Mariya Savinova Implicated In Massive Russian Doping Scandal
 German journalist 
Hajo Seppelt
has come up with another stunner. Secret recordings look really bad for the Olympic champ. Plus it's alleged that World Marathon Major champ 
Liliya Shobukhova
paid out $600,000 in bribes that the IAAF Treasurer was aware of. How high up the food chain did that go?
*English Version Of German TV Press Release: 
Exclusive: ARD Documentary Exposes Doping And Cover-Up System In Russia / Active Athletes, Coaches And Insiders Come Clean
Coe Vs. Bubka For IAAF Head
USA News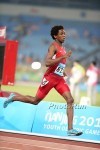 Myles Marshall And Irene Obera Named USATF 2014 Youth And Masters Athletes Of The Year Myles won the 800 at the 2014 Youth Olympics and his  mom is Debbie Grant, who was has a 2:00.81 PR and was 4th at the 1988 Olympic Trials. His father is 1984 Olympic 800 runner John Marshall (1:43.92).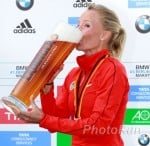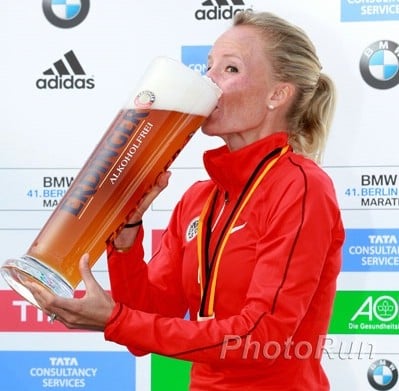 You Blew Your One Chance To Beat Shalane: Shalane Flanagan Runs 26:55 5k As The Guest Of Honor At The Back The Track 5k To Bring A Track To Her Hometown Shalane ran with a Go Pro. Mary Wittenberg, Joan Samuleson and Tom Grilk (head of BAA) also ran.
*SLIDESHOW: Shalane Flanagan At Marblehead Back The Track 5K
International Weekend Results
Beer Mile News
---
Science Of Sport: How To ID And Develop Talent They advise waiting until later to specialize. *Scientific Paper By Ross Tucker: What makes champions? A review of the relative contribution of genes and training to sporting success
LRC Q&A With Brian Shrader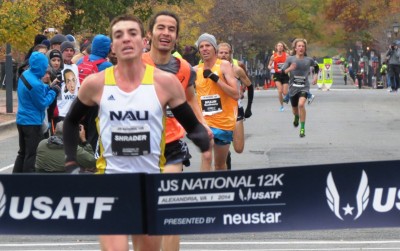 LRC NAU's Brian Shrader Talks About Surprise Win At The .US 12K Championships, Living His Whole Life At Altitude And Possibly Having To Turn Down $20,000 In Prize Money We catch up with the NAU senior who's raised himself to a completely different level this fall, going from a collegian who hasn't made an NCAA outdoor meet to a US champion and American record holder.
Tuesday's International News Of Note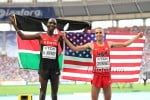 Kenya: Asbel Kiprop Putting World Titles In 2015 Ahead Of World Record The article also notes that Kiprop's dad, David Kebenei, was the Kenyan national champ in 1990.
Britain: Lynsey Sharp Talks About Her Commonwealth 800m Silver After Having To Go To Hospital And BBC Is To Air A Documentary On It Later This Month
Japan: Waseda University Ekiden Head Coach Watanabe To Retire In March Waseda is the University of Oregon of Japan and the coach is only 41 years old.
The United States And The 2024 Games
Saturday US XC Action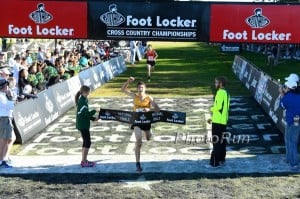 Foot Locker Regionals: Dominant Victories In All 3 Regions, Including Wins By Past Champs Fisher, Rohrer The closest race in all 6 races on Saturday was defending champ Grant Fisher's 9-second win in the Midwest. Anna Rohrer, the 2012 champ, who has battled injuries the last 2 years, won the Midwest in impressive fashion. Top 10 in all the regions here. Olin Hacker, son of former NCAA and USATF XC champ Tim Hacker, also qualified.
*List Of Foot Locker Qualifiers
*Full List Of NXN Qualifying Teams
More Coverage Here
On The Boards: Grant Fisher 4:59 2nd Mile, Anna Rohrer 5:13 2nd Mile
*Are the Hackers The First Foot Locker Father-Son Qualifiers?
*FLN and NXN predictions: YOUR TOP 3 – time to put up watchoutxcrankings

Nice Read: Profile On 2012 Foot Locker Champ Anna Rohrer, Who Has Battled 2 Years Of Injuries To Get Back On Top
Doping Corner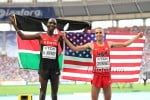 Good News: Asbel Kiprop Calls For Jail Time For Dopers "Those found guilty should serve a long jail term in addition to the ban," said Kiprop.
Bad News: The same article above reveals a Kenyan high school got a rubberized tartan track. Once the Kenyans get soft like the rest of the world, forget about dominating.
Alex Hutchinson In The NY Times: When Taking Drugs Isn't Cheating 
Put This One On Your Bucket List
British Journalist Writes About Running One Of The World's Greatest Road Races – The Great Ethiopian Run 37,000 runners run this thing and Haile Gebrselassie said they could have 200,000 there is so much demand. Haile G had to buy a Great Run T-shirt off the street.
Want a Better Running Shoe?
Beta Better Running Shoe Site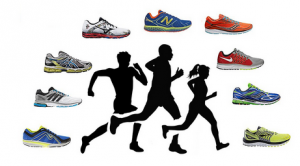 It's Time to Change How We Find Running Shoes