The Americans Invade New York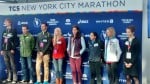 LRC The Americans Pumped And Ready For New York: Meb, Deena, Kara, Desi, Ryan Vail, & Luke Puskedra Talk About NYC 2014 The top Americans faced the media today and we talked to America's stars about their goals for Sunday's marathon. Text and video.
NYC 2014 Generating A Lot Of Great Reads *All Coverage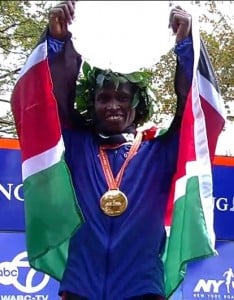 LRC 2014 New York City Marathon Men's Preview: 2-Time Defending Champ Geoffrey Mutai Takes On Wilson Kipsang, Stephen Kiprotich And Meb It should be a great one.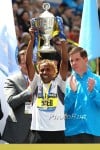 LRC American Men's Chances: Can Meb Do It Again? What About Ryan Vail Or Puskedra? Boston champ Meb Keflezighi is the big American name in New York. Ryan Vail (2:10:57 pb) and Nick Arciniaga (2:11:30 PR) will be looking to battle Meb for top American honors alongside debutants Luke Puskedra and Aron Rono.
Our Weekly Recap – Better Late Than Never
WTW Don't Believe Doug Logan, Mbulaeni Mulaudzi Dies Too Young, 40-Year-Old Aces, And Jeff Nelson (Not Austin Tamagno) Is Still The Fastest Ever At Mt. SAC This week, we tell you not to believe everything Doug Logan (or the NY Times) tells you, remember Mbulaeni Mulaudzi at his finest and recall his stunning victory over a totally stacked field in 2009, determine that Jeff Nelson, not Austin Tamagno, is still the greatest in Mt. SAC history, and much more.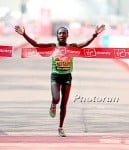 LRC Mary Keitany, 2nd-Fastest Marathoner Ever, Returns To The Marathon And NY To Take On 2-Time World Champ Edna Kiplagat And A Slew Of Challengers Keitany may be a Paula Radcliffe type talent, but she'll have her hands full in NYC in her first marathon in two years with former double World Champ Edna Kiplagat and NYC champs Jelena Prokopcuka and Firehiwot Dado, plus 2013 runner-up Buzunesh Deba. Desiree Linden leads the American field, which also includes 41-year-old Deena Kastor (shooting for 2:25) and Kara Goucher, Lauren Kleppin and Annie Bersagel.
8000+ Words LRC 2014 Ivy League Heps Men's XC Preview: The Longest XC Preview In The History Of The World Last year, the Ivy League enjoyed unprecedented success as a conference. That all graduated. Who wins this year? It's wide open and should be exciting.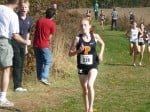 LRC 2014 Heps Women's Preview: Nationally-Ranked Princeton And Dartmouth Lead The Way Princeton and Dartmouth are #25 and #26 in the country and favored but it's wide open if those two falter.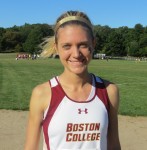 LRC ACCs Preview: Syracuse Men Could Nearly Be Perfect; Florida State Women Go For 7 Straight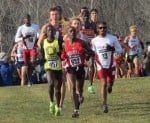 LRC PAC-12 Preview: Can Anyone Stop Colorado Or Cheserek? What About Shelby Houlihan Or The Oregon Women? The PAC-12 meet is the best XC conference meet in the country and we break it down for you.
On The Boards: Pac 12 Predictions
LRC XC Fan Polls: Who Are Your Top 10 In The Nation And In The Power Conferences? We want your votes.
Olympics / Worlds Bidding
Want a Better Running Shoe?
Beta Better Running Shoe Site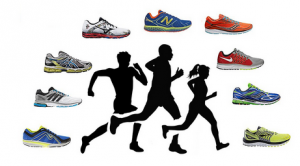 It's Time to Change How We Find Running Shoes