Behind The Scenes At Colorado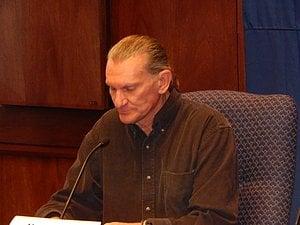 LRC Feature The Wetmore Formula Those who know him best insist there aren't any secrets to Mark Wetmore's success as a distance coach. Yet few can match his accomplishments. How does he do it? We go back to his Bernard High roots in the 1970s and do our best to explain. Chris Lear has read this piece and loved it: "This is why I go to letsrun. Thanks for the read."
Discuss On The MBoard: LetsRun.com Investigates: What Makes Mark Wetmore So Special?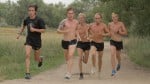 LRC The Gunslingers Of Boulder Mitch Kastoff catches up with the defending champs, who return everyone from last year and then some, and finds a very confident group.
Post-Berlin: And So The Talk Of Sub-2 Hours Begins
Worth A Read?
Administrative News
Bizarre
More NCAA Collegiate XC Analysis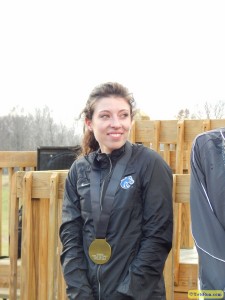 LRC
Emma Bates Struggles, Alexa Efraimson Collapses, All Hail Southern Utah And Watch Out For … Furman? Seven Thoughts On XC's First Big Weekend
 We give you the scoop on the key XC results from last weekend. Along the way, we also talk about the men of
Oklahoma State
and 
Providence
.
Washed Up Or Coming Back?
Moses Mosop Released From Contract With International Athletics Consultancy The IAC director says, "I have no doubt that Moses can still compete with the best our sport has to offer, only if this was his priority. … Moses has shown disappointing lack of commitment to his training and professional conduct." Apparently Mosop also broke his contract by entering a race in Italy set for October 11th.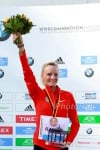 LRC Deena Kastor's American Record Survives As Shalane Flanagan Runs 2:21:14, 2nd-Fastest Time Ever By An American, For Third At 2014 BMW Berlin Marathon Shalane Flanagan went for the AR in Berlin, but paid the price the second half. She was rewarded with a PR and the #2 time ever by an American and a third place finish as Tirfi Tsegaye (2:20:18) and Feyse Tadese (2:20:27) went 1-2 with PRs in front of Flanagan. *Video Highlights
*Shalane Flanagan Has No Regrets After Missing U.S. Marathon Record "We went big. I don't race conservatively. We'd come to test our limits and we found out today where it was."