Deena Kastor's American Record Stands as Shalane Flanagan Runs 2:21:14 for Third at 2014 BMW Berlin Marathon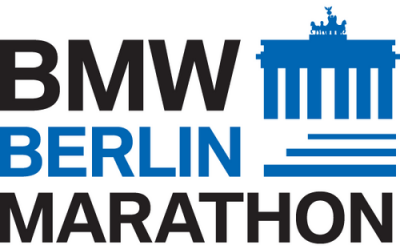 September 28, 2014
by: LetsRun.com
September 28, 2014
Shalane Flanagan's brave attempt at breaking Deena Kastor's American record of 2:19:36 in the marathon, unraveled during the second half of the 2014 BMW Berlin Marathon.
Flanagan fell off the record pace and lost the lead during the second half. In the end, she settled for a third place finish and personal best of 2:21:14, the second fastest time ever by an American.
Article continues below player
Tirfi Tsegaye of Ethiopia got the win in a personal best of 2:20:18 and she was closely followed by countrywoman Feyse Tadese in a personal best of 2:20:27.
The race: Flanagan Goes For It
Shalane Flanagan said before the race the American record was her goal and she ran like it. Her male pacers ran an aggressive pace and Flanagan was on close to 2:19:00 pace early on.
Japan's Kayoko Fukushi was the only woman to stay with Flanagan through 10km, but she then fell off. A quartet of Ethiopians, Tadese and Tsegaye, plus Tadelech Bekele and Abedech Afework let Flanagan open a 23 second lead by 15k, but by half-way they had closed it to 18 seconds. Flanagan hit half-way in 1:09:38 and her chasers in 1:09:56.
Everyone was in uncharted territory as Tadese had the fastest PR of the field in 2:21:06.
Flanagan extended her lead by 4 seconds the next 5k to 22 seconds and was still on low 2:19 pace.
Tsegaye, Tadese, and Bekele then upped their game. After running a slow 16:41 from 20k to 25k, they ran 16:19 from 25k to 30k and were now right behind Flanagan.
Tsegaye was able to keep it going the next 5k running 16:20 and she was now all alone in front at 35k (21+ miles), 11 seconds ahead of Tadese, 14 ahead of Bekele, and 20 ahead of Flanagan.
Flanagan kept battling and passed Bekele the next 5k and gained on Tadese, but Tsegaye was now 27 seconds ahead of Flanagan and 23 ahead of Tadese with 1.25 miles to go.
Tsegaye and all the women were struggling at this point as low 2:19 pace was out the window and it looked like 2:20 was gone as well. Tadese would close the gap to 9 seconds on Tsegaye the final 1.25 miles but it was too little too late. Flanagan lost a lot of ground the final mile (Flanagan was on 2:20:34 pace at 40k which means she averaged 5:51.2 mile pace for the final 2.2 km or 1.36 miles), but held on to beat Deena Kastor's #2 American time by 2 seconds.
QT #1: Flanagan Went For It
As we said in our preview, this might have been Flanagan's one chance to get the American record. Give her credit for going for it. American records do not go to the timid.
QT #2: 2:20 is special for a reason
There's a reason none of the women in the field today still haven't broken 2:20. It's very hard to do. Only 18 women have ever done it (for comparison's sake, 29 men had broken 2:05). Yet six of them went for it today. Glad to see Shalane's desire for the AR push them all out of their comfort zones.
Flanagan's bold early running resulted in a slew ob PB's today. 7 of the top 10 finishers set pbs:
1. Tirfi Tsegaye PRd by 1:01 (Ran 2:20.18. Previous pb of 2:21:19)
2. Feyse Tadese PRds by 39 seconds (Ran 2:20.27. Previous pb ov 2:20:27)
3. Shalane Flanagan PRd by 48 seconds (Ran 2:21.14. Previous pb of 2:22:02)
4. Tadelech Bekele Prd (Ran 2:23.02 (debut))
7. Anna Hahner PRd by 1:11 (Ran 2:26:44. Previous pb of 2:27:55)
8. Ines MelchorPrd by 2:16 (Ran 2:26:48. Previous pb of 2:28:54)
9. Rene Kalmer PRd by 32 seconds (Ran 2:28:27. Previous pb of 2:29:59)
Video highlights, photos, coming.
Results from race leaderboard and splits below.
Discuss: Congrats to Shalane Flanagan…
*Why Shalane and other Top US distance runners don't win
| | | | | | | |
| --- | --- | --- | --- | --- | --- | --- |
| | 1 | F3 | Tsegaye, Tirfi (ETH) | W30 | Äthiopien | 02:20:18 |
| | 2 | F2 | Tadese, Feyse (ETH) | WH | Äthiopien | 02:20:27 |
| | 3 | F4 | Flanagan, Shalane (USA) | W30 | USA | 02:21:14 |
| | 4 | F15 | Bekele, Tadelech (ETH) | WH | Äthiopien | 02:23:02 |
| | 5 | F5 | Afework, Abedech (ETH) | WH | Äthiopien | 02:25:02 |
| | 6 | F6 | Fukushi, Kayoko (JPN) | W30 | Japan | 02:26:25 |
| | 7 | F7 | Hahner, Anna (GER) | WH | Run2Sky | 02:26:44 |
| | 8 | F9 | Melchor, Ines (PER) | WH | Peru | 02:26:48 |
| | 9 | F11 | Kalmer, Rene (RSA) | W30 | | 02:29:27 |
| | 10 | F10 | Da Silva, Adriana (BRA) | W30 | Brasilien | 02:38:05 |
| | 11 | F40 | Neipan, Karina (ARG) | W30 | Argentinien | 02:41:21 |
| | 12 | F14 | Das Chagas, Michele (BRA) | WH | Brasilien | 02:42:19 |
| | 13 | F13 | Romero, Natalia (CHI) | W30 | Chile | 02:43:36 |
| | 14 | F3004 | Garami, Katalin (HUN) | W35 | | 02:46:38 |
| | 15 | F39 | Yoshikawa, Toshiko (JPN) | W35 | | 02:49:46 |
| | 16 | F6661 | Parmentier, Ann (BEL) | W35 | AZW | 02:50:12 |
| | 17 | F3333 | Groß-Hardt, Jana (GER) | WH | LAZ Rhede | 02:50:54 |
| | 18 | F921 | Barlow, Tracy (GBR) | WH | Thames Valley Harri… | 02:51:29 |
| | 19 | F377 | Parsiegla, Karsta (GER) | W50 | SCC Berlin | 02:51:47 |
| | 20 | F2486 | Egholm, Marna Leila Vandsdal (DEN) | W30 | Sparta | 02:52:00 |
| | 21 | F1651 | Calvo, Jessica (FRA) | W40 | cacl | 02:52:57 |
| | 22 | F1854 | Christensen, Marie Grønnegaard (DEN) | W40 | | 02:53:15 |
| | 23 | F4433 | Kaneko, Miyuki (JPN) | W35 | | 02:53:29 |
| | 24 | F5153 | Larsson, Mikaela (SWE) | WH | IF Linnéa | 02:53:31 |
| | 25 | F33 | Hjelmsø, Lene (DEN) | W35 | Newton Running/CEP | 02:53:59 |
| | 26 | F7658 | Schaller, Alexandra (SUI) | W35 | Albis | 02:54:14 |
| | 27 | F4118 | Ittig, Claudia (SUI) | W40 | LSC Wil Schweiz | 02:54:31 |
| | 28 | F3371 | Guillou, Gwenaëlle (FRA) | W40 | | 02:54:41 |
| | 29 | F9549 | Zhou, Marcia (USA) | WH | | 02:54:45 |
| | 30 | F9019 | Volkert, Heike (GER) | W35 | LAV Stadtwerke Tübi… | 02:55:36 |
split status
| | | |
| --- | --- | --- |
| split | time | diff |
| 01 km | 00:03:13 | 00:03:13 |
| 02 km | 00:06:36 | 00:03:23 |
| 03 km | 00:09:56 | 00:03:20 |
| 04 km | 00:13:08 | 00:03:12 |
| 05 km | 00:16:29 | 00:03:21 |
| 06 km | 00:19:50 | 00:03:21 |
| 07 km | 00:23:13 | 00:03:23 |
| 08 km | 00:26:29 | 00:03:16 |
| 09 km | 00:29:45 | 00:03:16 |
| 10 km | 00:33:02 | 00:03:17 |
| 11 km | 00:36:15 | 00:03:14 |
| 12 km | 00:39:27 | 00:03:12 |
| 13 km | 00:43:01 | 00:03:34 |
| 14 km | 00:46:15 | 00:03:14 |
| 15 km | 00:49:26 | 00:03:11 |
| 16 km | 00:52:49 | 00:03:24 |
| 17 km | 00:56:09 | 00:03:20 |
| 18 km | 00:59:28 | 00:03:19 |
| 19 km | 01:02:42 | 00:03:14 |
| 20 km | 01:05:59 | 00:03:17 |
| 21 km | 01:09:18 | 00:03:20 |
| HALF | 01:09:38 | 00:00:20 |
| | | |
| --- | --- | --- |
| split | time | diff |
| 22 km | 01:12:38 | 00:03:01 |
| 23 km | 01:15:56 | 00:03:18 |
| 24 km | 01:19:13 | 00:03:17 |
| 25 km | 01:22:36 | 00:03:23 |
| 26 km | 01:25:54 | 00:03:19 |
| 27 km | 01:29:14 | 00:03:20 |
| 28 km | 01:32:40 | 00:03:26 |
| 29 km | 01:35:58 | 00:03:18 |
| 30 km | 01:39:15 | 00:03:17 |
| 31 km | 01:42:31 | 00:03:17 |
| 32 km | 01:45:43 | 00:03:12 |
| 33 km | 01:48:58 | 00:03:15 |
| 34 km | 01:52:13 | 00:03:15 |
| 35 km | 01:55:37 | 00:03:24 |
| 36 km | 01:58:59 | 00:03:23 |
| 37 km | 02:02:23 | 00:03:24 |
| 38 km | 02:05:51 | 00:03:28 |
| 39 km | 02:09:18 | 00:03:27 |
| 40 km | 02:12:48 | 00:03:30 |
| 41 km | 02:16:10 | 00:03:23 |
| 42 km | 02:19:32 | 00:03:22 |
| FINISH | 02:20:19 | 00:00:47 |
Discuss: Congrats to Shalane Flanagan…
*Why Shalane and other Top US distance runners don't win