LetsSprint.com –  1.1 Goes To Jamaica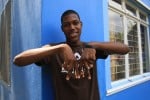 Is 18-year-old Zharnel Hughes of Anguilla the heir apparent to Usain Bolt? Steve Soprano went to the old school IAAF High Performance Training Center (HPTC) in Kingston, Jamaica that helped produced Usain Bolt and Yohan Blake to find out. *More On HPTC
*More On Hughes "My mother is here for 'Champs,' and I'm so happy with that, because I always run well in front of her."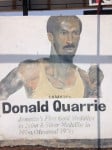 The adventures of world traveler Steve Soprano (aka 1.1) continue. The good news is 1.1's bags have arrived and he's rigged his hotel room to charge his computer,  but the bad news is he has no idea that gas is sold per liter, not per gallon, in Jamaica, or what hotel food prices are.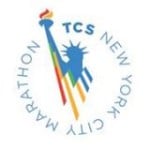 11.90% of people got accepted. Almost as hard as getting into an Ivy League school.
Earlier News From Jamaica
Interesting Reads From The Distance World
Tr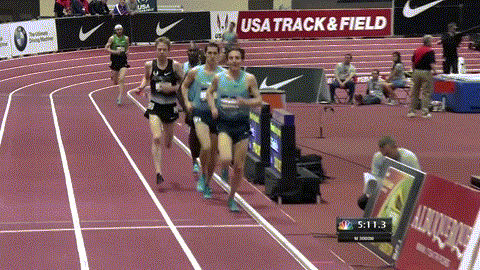 ack And Field Association Is Irate USATF Keeps Blowing Them Off About ABQ DQs "It is unacceptable for the collective voice of the athletes to be disrespected and dismissed." We agree. USATF's FIRST priority should be to insure the integrity of competition.
*MB: USATF Responds to DQ: "Public suggestions to the contrary, the topics related to Albuquerque are not quick fixes."
*Andrew Bumbalough's Agent Tom Ratcliffe Still Hasn't Received A Response From USATF  "It's very frustrating. I haven't let it drop. I'm not going to let it drop." In case you missed it, here is what happened initially with Bumbalough: The Inside Story Of The Andrew Bumbalough DQ.
Oscar P's Got Some Work To Do
News From New Zealand
News From Europe
News From Australia
And Japan
Want a Better Running Shoe?
Beta Better Running Shoe Site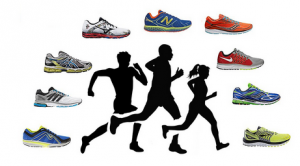 It's Time to Change How We Find Running Shoes