Jamaica Day 2: Weird French Fries, "Hey Arnold!", Inconsistent Pricing And I Have Clothes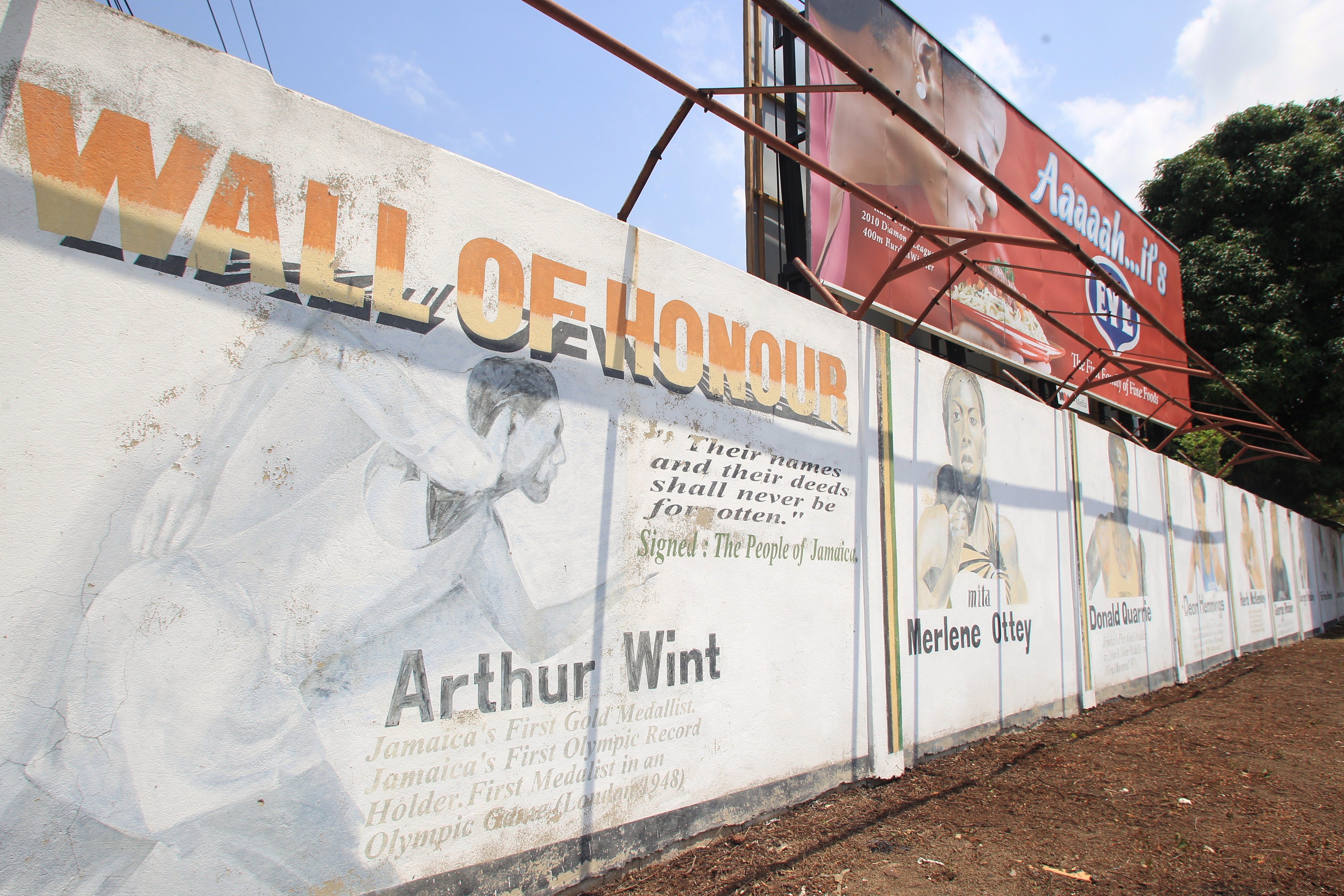 March 23, 2014 to March 30, 2014
by Steve Soprano
March 25, 2014
LRC note: Empolyee 1.1 Contractor 1.1, Steve Soprano, had never left the USA until this January. After traveling to World Indoors in Sopot, Poland two weeks ago, he had a one week stint at 2014 NCAA Indoors in Albuquerque, NM, and now he's off to Jamaica for the IAAF's Caribbean Day in the Life Project where he will spend the next 7-days in Jamaica meeting some of the world's top sprinters like Yohan Blake and Shelly-Anne Fraser-Pryce and giving you an inside glimpse at their daily routine and training regimen. Steve will try and write a day-by-day journal plus provide more in depth coverage once he returns.
The IAAF had a similar program a few years ago in Kenya where we spent 20 days in Kenya with the likes of Geoffrey Mutai, Moses Mosop, Wilson Kipsang, David Rudisha, Mary Keitany: LetsRun.com Goes To Kenya – IAAF Day in the Life Kenya.
Article continues below player
Kingston, Jamaica – Day 2 in Jamaica is in the books and there is good news: I have clothes. My lost checked bag finally arrived at the hotel today, just an hour before we were supposed to meet JAAA President Dr. Warren Blake. It was a relief to be able to change out of the rank t-shirt I had been wearing for 3-days straight and not embarrass Rojo again by being under dressed for a press conference. (Don't worry Rojo, I had a collared shirt, jeans and shoes.) I also now have other essentials like my contact lenses (being able to see is a good thing) and the tub of peanut butter I brought (knowing I wouldn't be able to buy any in Jamaica).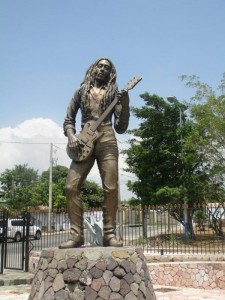 My second day in Kingston was divided into two parts. Part one was a trip to the IAAF High Performance Center on the University of West Indies campus to meet some of the up and coming sprinters of the track and field world. You can read about my trip there and profile on the "next Usain Bolt", Zharnel Hughes, here. I saw a lot of the UWI campus in the process (we were lost on it for about an hour) and can say it's located in a beautiful area that includes views of the tree covered mountains and a reservoir. On the way to the HPTC we stopped near the Jamaican National Stadium where a bronze statue of Bob Marley is on display as well as the "Wall of Honor" which has the painted faces of famous Jamaicans.
After the HPTC, we grabbed some lunch at a local food court and went back to the hotel. The food court was surprising to me as it had basically everything I would expect an American version to have. There was pizza, burgers and fries, sandwiches, Chinese food and ice cream. I tried to go a semi-healthy route and got a chicken sandwich although ironically it came from a place called "Fat Boy" and unknowingly came with a weird version of French fries.
We sat down to eat while kid's cartoons played on the nearby TVs. I don't eat in American malls very often, but I thought this was unusual … especially since one of the shows on was the 90s Nickelodeon cartoon Hey Arnold! which I'm pretty sure hasn't been on standard cable for years.
Another weird thing I've noticed about Jamaica is the prices are all over the place. My lunch was about the equivalent of $4.30 US-dollars (very cheap for how big it was) and gas is just over a $1/gallon, but meanwhile sunscreen at the nearby pharmacy was $17 and my Dominos pizza last night was $15. The prices in the restaurant hotel confused me at first since they were way too low to be Jamaican dollars, but I thought too high to be US. (I was wrong; turns out they do in fact charge $24 for chicken parm and $13 for a burger and fries.)
Editor's note: We've got to get Steve travelling the world a bit more. Gas in Jamaica cost $126.60 Jamaican dollars per liter not gallon. That's $1.16 US per liter. When you convert it to gallons, that's $4.44 per gallon. If he thinks $13 for a burger and fries is overpriced for hotel food, he's not been out much. It's a good thing he's never been to this hotel in Vegas where it costs $5,000.
Once we finished lunch, we headed back to the hotel and had a couple of hours of down time before meeting with Dr. Blake and this would have been the perfect time to get in an easy 10-miles, but I still didn't have my bag and my only option to run in was the still soaking wet running pants from last night.
The meeting with Dr. Blake ended up getting pushed back fairly late and it was around 9PM when we finally started. However, the late hour didn't keep Dr. Blake from giving us time for a full interview as we spoke with him 47-minutes on camera and probably another 29-plus off. Dr. Blake had a lot of interesting things to say and I'm going to include that in a separate article later on as he covered a huge range of topics including why he feels Jamaica is able to have the best sprinters in the World, doping accusations against Jamaica, the IAAF World Relay Championships and possible Jamaican success in distance running in the future. Once the interview was over, our media group had dinner together in the hotel's restaurant which was very American as the prices were listed in US dollars and the food options ranged from pasta to steak to burgers and fries. (I opted for the chicken parm as the IAAF was covering.)
After all this, it was midnight before I finally put my running shoes on and went back down to the hotel gym to get some miles in on the treadmill. I was pretty beat and knowing we had a very early day on Tuesday and I still had to upload my videos, pictures and do a write-up on the day before going to bed, so I just did a short 5-miles and I'll just have to make-up the mileage later in the week.
Photo gallery below (click for larger pictues).
More: Day 1: Arrival Day: Running Shirtless, Commando In Pants In Jamaica, On A Treadmill At 10pm Now that employee 1.1 has been out of the country for World Indoors, he's become adventurous and will be spending a week in Jamaica learning the secrets of sprint island. Well, not that adventurous as he pulled a "Usain Bolt" and went with what he was familiar with for food, Domino's, although he decided to go commando while on a run.
*Profile on the IAAF Training Center and Zharnel Hughes, the "next Usain Bolt"