White Men Can Sprint/Never Give Up
Recommended Read: Meet Richard Kilty: As A Kid, He Was Homeless; Two Years Ago, He Was Sleeping On The Floor; A Year Ago, He Was Surviving By Giving Talks In Prison; Now He's World 60m Champ "When I'm on the start line I'm not thinking that I'm the only white guy in the field, as I was in the world indoor final. I think, I'm in a race."
*Richard Kilty's Father Says He'd Rather His Son Won The Gold Than £10 Million And Says His Son Is A Real-Life Rocky
*MB: White people finally have an international sprint champion *LRC Kilty Photos
More From Pistorius Trial
Upcoming: Who Will Be Selected For The World Relay Champs?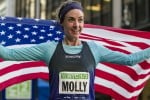 Mo Farah is a fierce competitor, Molly and Sally debut, it's all about 26.2 and some human decency from Matt Tegenkamp showing the Schumacher-Salazar rivarly only goes so far.

2014 NYC Half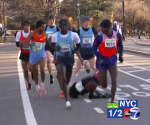 LRC Mutai Wins, Farah Falls Down During Race And Passes Out After, And More Geoffrey Mutai won. Mo Farah fell during the race and then passed out after it and had to leave in a wheelchair, but was doing okay at the press conference later. The Mutai – Farah London matchup gets even more interesting. Tegenkamp was the first American and Meb is fitter than ever.
Interviews: Farah Presser, Meb, Tegenkamp, Sambu, Korir
*Official Race Play-By-Play Thread
LRC Screen Shots Of Mo Farah's Race Fall
*LRC Race Photo Gallery With Photos Of Farah After Race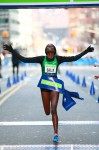 LRC Sally Kipyego Wins Battle Of Debuts In Record Time, Molly Huddle Fades To 3rd Sally Kipyego and Molly Huddle battled side-by-side in their debuts until Kipyego pulled away for the win and Huddle faded to third. Desi Davila Linden made her 2014 debut. Videos: Molly Huddle & Sally Press, Sally Kipyego 1-On-1, Adriana Nelson
Action This Weekend
Dallas Half:
Deena Kastor Hoping To Set 4 US Masters Records At Sunday's Rock 'N' Roll Dallas Half Marathon Kastor will be going for 15k (49:51), 10-mile (55:36), 20k (1:08:47) and half marathon (1:11:50).  She said by email that she's trained to run between 1:11 and 1:12. In addition, the race is offering prize money for local runners of  $1,000, $750, $500, $250 and $100. Will Wejo try to cash in?. *Q&A With Deena Kastor
Top Kenyans Kiprop, Kiplagat, Ndiku All Trying Out For World Relays Team This Weekend
Ugandan Women, Kenyan Men Win 2014 World University Cross-Country Championships In Uganda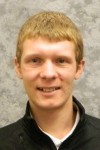 We've always known you, our beloved little visitors, are some of the smartest people on the planet. Now we have proof. Plus Chris has confirmed he'll share the billion with the other LRC people who entered our bracket.
Doping News
Abrahamson: Think State Doping Doesn't Exist? Entire Azerbaijan Weightlifting Performance From 2013 Europeans – 5 Lifters, 14 Medals – Is Thrown Out For Doping
USADA Head Travis Tygart Hopes Cycling Figures Out What People Benefited From Armstrong's Cheating "I'm interested in the people behind Lance Armstrong – that might be outside of sports jurisdiction, team owners, agents, lawyers, who may have participated in this." He also says Jamaica's poor anti-doping record hurts Usain Bolt's credibility. *More From Travis Tygart
Russia's World Leader In Long Jump, Svetlana Biryukova, Tests Positive If you were wondering why the WL, who had a massive 22 cm PR this year, didn't show up at Worlds, now you know. A second Russian tested positive in the 400m. *2nd Article On Biryukova
More News From Russia:
Anti-Doping Updates From WADA / Jamaica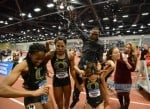 This week we introduce you to Oregon's two newest female stars, take a look back and show you how Oregon of all schools somehow went into NCAAs under-hyped on the men's side, tell super-frosh Edward Cheserek to stay in school, talk about Ben True's sweet revenge on Chris Derrick and heap praise on Shalane Flanagan. Plus  a world record attempt in New Orleans that you didn't hear anything about just misses, high school nationals with big wins by Foot Locker stars Barrett and Fisher. And finally, why can't American 14:03 collegians run 2:06 like they can in Kenya?
Oscar Pistorius Trial Updates
Mo Farah's Collapse Getting A Ton Of Attention In British Press
Distance News
Sunday: Dejen Gebremeskel Vs. Bernard Lagat At Carlsbad 5K Gebremeskel will try to get a 4th straight title against a field that includes Lagat, Tariku Bekele, Augustine Choge and Diego Estrada.
Kenenisa Bekele Vs. Who? The Rest Of The Elite Field Is Announced For 2014 Paris Marathon In his marathon debut, Bekele will face Abdullah Shami (2:05:42), Mark Kiptoo (2:06:16), four 2:07-2:08 guys and Mike Kigen, who ran a 60-min. half in Paris this month. The women's field is led by Kenya's Valentine Kipketer (2:23:02) and Flomena Cheyech (2:24:34).
Nick Symmonds Running Rock 'N' Roll San Diego Half Marathon On June 1st
*MB: Has Nick Symmonds lost his mind?
Interesting: RW Looks At Some Famous Falls In Elite Races First on their list is Lasse Viren's fall during the 1972 Olympic 10K, which he won.
Ryan Vail Gets Out Of Jury Duty For The London Marathon He'll be out of the country, but was still initially denied his request to be excused. Only after appeal was his request approved.
Two Deaths Reported At Half Marathons On Sunday And a third collapsed and had to be resuscitated immediately after the NYC Half (no, not Mo Farah).
$100,000 In Prize Money For US Athletes At July's Peachtree Road Race The race is the host of the US road 10K champs.
Want a Better Running Shoe?
Beta Better Running Shoe Site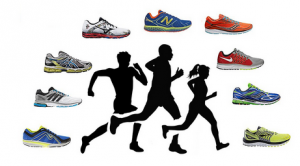 It's Time to Change How We Find Running Shoes