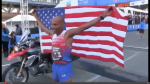 The 38-year-old Meb Keflezighi showed he's still a huge force in American distance running as he kept pushing the pace and got the win over Aaron Braun in 1:01:23. Cancer survivor Serena Burla, who ran 2:28 last year, got the win and some good publicity.
Ian Burrell in 2:13:26 and Heather Tanner in 2:42:19 were the top Americans.
More Houston / US Road News
International Weekend Results
LRC Leading US Distance Track Results For 1/17-19: Pat Casey Opens At 3:58, Alan Webb At 4:02, Shannon Rowbury 2:07, Jordan Hasay And Katrina Coogan 2:08 Pat Casey's first race as a pro resulted in the first global sub-4:00 of the year. Shannon Rowbury's first race for coach Salazar was a modest 2:07 as Jordan Hasay got an indoor PR of 2:08.
Sochi Winter Games News: Lolo Jones Going To The Olympics
Interesting Distance Stuff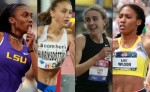 This week, we don't panic about Mary Cain's loss in her pro debut, we get excited for Ritz and Desi to run Boston, praise Garrett Heath for taking the ultimate two scalps, and we note an ignominious anniversary for Ryan Hall. Plus talk of Geoffrey Kipsang, John Trautmann, Mark Coogan, Kenenisa Bekele, Chris Derrick and more.
Where Your Dreams Become Reality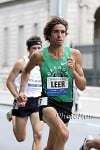 Along with the oldest American first-time Olympians, we crunch the numbers and tell you which US 1,500 guys should "hang 'em up" before 2016 and why there is hope for Chris Solinsky to make his first Olympic team in 2016.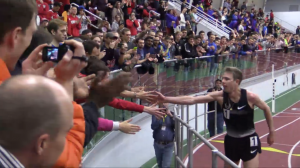 LRC 5 Thoughts After Galen Rupp's American 5,000 Record And Mary Cain's World Junior Indoor 1,000 Record Team USA Fans, we've got great news. Alberto Salazar said Rupp's #1 goal for indoors isn't these records but taking on the World in Poland.
Bekele And Symmonds Chasing Fast Times In 2014
2014 London Is Going To Be Awesome – Men's Field Announced – Mo Farah Faces A Stiff, Stiff Test
LRC 6 Thoughts On The 2014 Virgin Money London Marathon Elite Men's Field – A Win By Mo Farah On April 14th Would Be The Greatest Achievement Of His Career Fantasy marathoning will once again be taking place in the real world in London yet again this year as the field is loaded. We break it down and tell you why if Farah wins it will be the best accomplishment of his career. But we also tell you how last year's field was deeper and who isn't running London.
*RRW: 2014 London Elite Men's Field Announced – Mo Farah To Face Stacked Men's Field The field includes six sub-2:05 guys, including world record holder Wilson Kipsang and 2:03:02 man Geoffrey Mutai.
*UK Headline: Farah Braces Himself For Baptism Of Fire In London Marathon
*MB: FARAH TO FACE WORLD'S BEST AT 2014 LONDON MARATHON :elite field announced
*MB: Ibrahim Jeilan Running London!

Want a Better Running Shoe?
Beta Better Running Shoe Site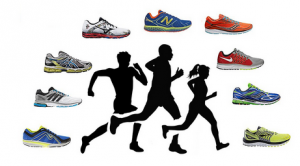 It's Time to Change How We Find Running Shoes