Yohan Blake Out For Up To 6 Weeks With Hamstring Injury The injury occurred during the UTech Classic meet where Blake DNFed, grabbing his right hamstring.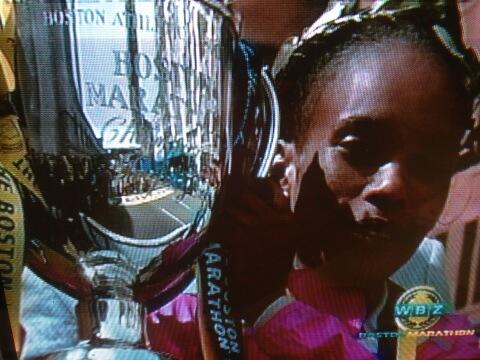 LRC Top 25 Boston Results: Rita Jeptoo And Lelisa Desisa Win The action was exciting as Portugal's Anna Dulce Felix was reeled in after having a 1+ minute lead at 35k. The men's race ended up being a 3-way sprint for home between Gebre Gebremariam, debutante Micah Kogo, and Desisa. Shalane Flanagan and Jason Hartmann led the American charge with 4th-place finishes. The American men, thanks to Daniel Tapia and Craig Leon, place 3 in the top 10!

Race Recaps/News:
More Non-Boston News
We Hope You Read Our Preview As We Nailed Both Races Perfectly And Told You "If you read one piece all year here, this is the one you have to read."
LRC 2013 Boston Marathon Preview: We Break Down The Field And Try To Make You Look Good At The Office On Monday If you read one piece all year here, this is the one you have to read. On Monday, everyone in the office will ask you what is going to happen and you'd better be able to sound like a running expert or your reputation will be ruined. Sadly, we say the American men have ZERO chance for victory and say don't expect Shalane to end the US drought that dates to 1985.
LRC Andrew Wheating 1:50.75 Season Opener *Wheating 2013 Debut!!

First Usain Bolt, Now Powell: UTech Classic: Yohan Blake Pulls Up With Cramp As Kim Collins Wins 100m *Powell Hopes To Stay Healthy

2nd Day Of SA Senior Athletics Championships: Long Jumpers Steal Show In Stellenbosch Johan Cronje (3:38.13) over Juan van Deventer (3:38.40) in 1,500 as Stephen Mokoka (13:25) wins 5,000.
*More On SA Champs

Recap Of Fourth National Bank Of Kenya/Athletics Kenya Track And Field Meeting At Thika Municipal Stadium
Paula Radcliffe Is Happy Her INCREDIBLE 2:15:25 WR Is About To Turn 10 Years Old - Hopes It Lasts Longer
Previous Boston News
The London Marathon Will Be On Sunday
Previous Boston Attack News
Non-Boston Weekend Results
Boston: BAA 5k: RRW: Kim Smith (15:16) And Dejen Gebremeskel (13:27) Win Aaron Braun was a strong second in 13:40 for the men and Molly Huddle third in 15:28 for the women. Link includes video interviews with Smith, Gebremeskel, Braun, Huddle and Aussie Brett Robinson.
*5k Photo Gallery
*Post Race Interviews


BAA Mile: 2013 BAA Mile: Brenda Martinez (4:51.4) Wins As Nick Willis Makes It Look Easy (4:03.3) Willis came in full of confidence as he'd already run a 3:34 this year - so confident that he was willing to sport pink shoes. Interviews with Martinez, Willis, Gabrielle Anderson and Donn Cabral.
*Post Race Interviews
*MB Thread
*Pre-Race: Nick Wills Moving On After Olympic Disappointment
Non-Boston Weekend Action
Saturday: Andres Arroyo Does It Again!!! Andres Arroyo - 8:51.47, Brian Jäger Elite Classic
*Race Video *Video Interview
*MileSplit Weekend HS Coverage
International Track Action: Kirani James 400 WL, Merritt Over Gatlin
Recommended Read: Irish Examiner Devotes 2,500+ Words To Look Back At Great Career Of Sonia O'Sullivan O'Sullivan is full of praise for Kim McDonald. "He taught me confidence and to challenge people I'd have seen as better than me ... He made me believe I belonged and in that sense, I think it takes a long time to understand what you are doing. I'd be a lot more confident about things now than I was as an athlete."
Crazy But Interesting Thinking
Week In Review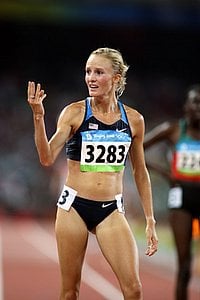 LRC WTW: Can An American Win Boston? Andres Arroyo Impresses, And It's OK To Race A Lot Less than a week before Monday's Boston Marathon, we examine American futility in Boston and ponder: Can Shalane Flanagan end the drought? Plus, we span the globe from Carlsbad, to Gainesville, to Prague, and look at women's running depth.
US Elite/NCAA News
London Loses One: 2:19 Marathoner And RAK Half Marathon Champ (66:09) Lucy Kabuu Pulls Out Of London Marathon, Citing Lack Of Fitness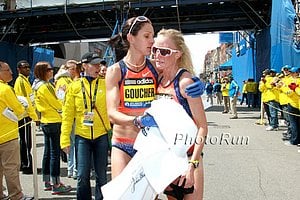 Cycling News: Who Is Dirtier, Lance Or The UCI?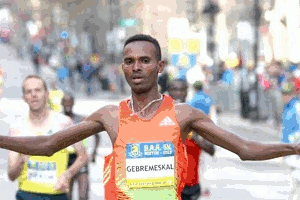 Non-Boston News
A Future Marathoner
Cam Levins Talks About His Decision To Join Alberto Salazar And The Oregon Project; Says He Also Met With Jerry Schumacher "I knew I was missing something. I knew what I was doing didn't seem sustainable."
Hypothyroidism Talk Spreading Worldwide
Mo And Galen (And The UK Press), You'll Want To Read This (aka Here's A Headline For The UK Tabloids)
LRC

Dejen Gebremeskel Tells LetsRun He Wants To Try 10,000/5,000 Double At Moscow World Champs He also reveals that he views his compatriot Hagos Gebrhiwet and not Mo Farah as the biggest threat. *Discuss
In Case You Missed It: April Fools On LRC
Did you not visit on the April 1st? LetsRun.com's 2013 April Fool Page Is Here
MB: *April fools page too obvious *What was your favorite April Fools 2013 headline
*Capital FM April Fools Joke On WMM Cutting Prize Money For Kenyans Fooled Many Causing Outrage On Social Media
2,000+ World Cross-Country Photos Now Up
Learn From The Pros
LRC Ten Training Tips From Bernard Lagat, Dathan Ritzenhein And Abdi Abdirahman The American men took center stage at the NYC Half on Thursday. You can watch video interviews with the top American men (Lagat here, Ritz here and Abdi here) and we will have more on their race preparations on Friday, but in the meantime we compiled ten training tips from Bernard, Dathan, and Abdi that you can use in your own training.
World XC: Medhin Is LetsRun's Athlete Of The Week
Meet Eritrea's Teklemariam Medhin - LetsRun.com's Athlete Of The Week Teklemariam defied all odds to get bronze at World XC as only a month ago he had malaria and then had to sleep on the floor of an airport for two days just before the race. If a US runner did this we'd rightly never hear the end of it, yet Teklemariam has received almost no publicity for the amazing feat.