It's Official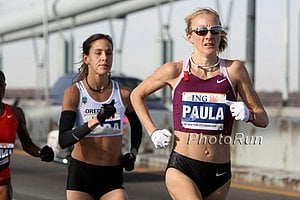 Kara Goucher 4 Months Pregnant and Training with Pregnant Paula Radcliffe Things are going well when your pregnancy is announced in the NY Times. Radcliffe and Goucher are due on the same day.
Oregon Twilight Results
Matt Centrowitz Goes Sub 4, Ben Bruce 13:31 5k to Highlight Oregon Twilight Meet The meet had a 60 m race between football players as well. Face it America (and the world) football is king everywhere even in track town. Video of mile on right of homepage or here
Super Hot Last Night on the Boards: Centrowitz...he just wins... Twilight Mile RESULTS
Conference Champs - The HEPS
HEPS *Results, Update *Live Stream Hepstrack.com is the best meet website in the country and now thanks to some Princeton team members and free streaming service ustream.tv you can watch the meet live. It's going to be a nail-biting meet on Sunday so tune in for results and live races.

PAC-10 (Decathlon/Heptathlon only) *Sat/Sun Results
*Oregon Multis Eaton and Thiesen Take Big Leads Into Day 2 At PAC-10s

Recommended Read: HepsTrack.com Runs Multi-Part Series On 1970 Heps And War Protests, Kent State Killings 40 years ago, outdoor Heps was held at Yale. It was no ordinary event, as the League was divided. Divisions formed within teams and within schools as Americans learned of new bombing campaigns in Cambodia and students were shot and killed at Kent St. The multi-part series uses the Heps (a league of Ivy schools plus Army and Navy at the time), the competitors and coaches to relive an interesting time in American history.
European Road Races - BIG 25 Berlin And Prague Marathon
News From Oregon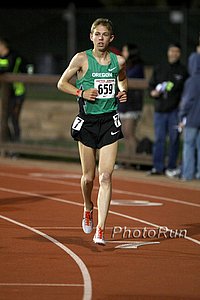 Oregon Twilight Entries Trevor Dunbar races Oregon boys in the 1,500; OTC elites in 5,000

Galen Rupp Says Good Competition From Americans Is Important Rupp: "I've sat on other people before and then outkicked them. That's part of the game."

Eugene Register Guard Runs Piece On Angela Bizzarri NCAA outdoors are in Eugene this year and they're running some pieces on top competitors.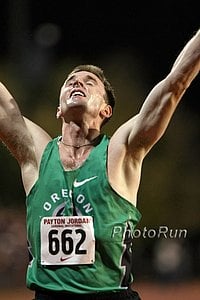 LRC The Week That Was In Running - Chris Solinsky And The Epic Stanford 10k Normally we cover the wide world of running, but this week we focus almost exclusively on the Stanford 10k and Chris Solinsky's 26:59. Thanks to our hard-working research elves, we analyze Solinsky's unusual dimensions, debate whether an American will ever medal at Worlds in the 10,000, ask for a USA "Dream 10,000" and even predict when an American will break 26:00.
LRC Chris Solinsky Is The Tallest And Heaviest Sub-27 Man In History The results are in as LetsRun.com has looked up the height and weight of every sub-27 man in history ... talk about busting a stereotype!

Solinsky The Forgotten Phenom - Beat Nelson, Rupp, Trafeh, Curtis In Foot Locker By Over 20 Seconds He also won 5 NCAA individual track titles.

*Solinsky Almost Ran Steeple At Stanford, Thought About DNF With Side Stitch Youngsters, this race is a great lesson - so many things had to come together for 26:59 to happen (Rupp to Stanford, steeple/10k switch, side stitch going away, perfect weather ...). But the first thing was years and years of consistent work.

*Blogger: Solinsky/Rupp Was Like Keflezighi/Kennedy 9 Years Ago We hadn't thought about this comparison. Blogger talked to Meb, who says his best days are still ahead of hiim.
LRC Solinsky Teleconference And Live Chat Top 10 In a Tuesday live web chat, Solinsky answered 10 questions that many LetsRunners have been asking on the message boards, including some training talk and of course compression socks.

Solinsky Will Race Loaded Prefontaine 5,000 Field - Go For 1st American 12:xx On Home Soil He hasn't set a PR over 5,000 since NCAA senior year, 2007.

Alberto Salazar Talks About Disappointing Stanford 10k Salazar set it up perfectly.

Updated: LRC Full Men's 10,000 Photo Gallery Bairu Canadian record, Rupp 27:10, Chelanga NCAA record 27:08, Solinsky photos, more.

LRC Other Payton Jordan Top Winners Vessey 400m win, Cas Loxsom 1:46 win, Rowbury over Shalane, Huddle 10,000 win, Barringer over Uceny.

Stats Geek Ken Nakamura On Track 10,000 Debuts, All-Time:
1. Eliud Kipchoge 26:49
2. Kenenisa Bekele 26:53
3. Leonard Patrick Komon 26:57
4. Chris Solinsky 26:59

Sub-27 American Record For Chris Solinsky The race was billed as a Galen Rupp American record attempt, but Chris Solinsky had something up his sleeve in his 10k debut. Solinsky went to the front with 900m to go and powered home the last 800 in 1:56 to smash the American record and break the magical 27-minute barrier. Rupp? He did get under the old record, running 27:10 for 4th. Sam Chelanga beat Rupp in 27:08 to get the collegiate record by 20 seconds.
*Video Evidence
*Splits, Discussion, Play-By-Play: Men's 10,000 Splits
*LRC 10k Photos *More Photos

2 Weeks Ago: Solinsky Running the 10K at Stanford Read what people were predicting for Solinsky 12 days ago when he announced his planned "glorified tempo" at Stanford that had more people interested in whether teammate Matt Tegenkamp would run.

*Chris Thompson Now #3 All Time On Great Britain List After 27:29 Debut
*Simon Bairu Sets Canadian Record Great night for Schumacher's men.
*More Stanford Photos
Recommended Read: Excellent Track Announcer, World Champion Sprinter Ato Boldon Continues adidas Grand Prix Series Boldon dishes candidly on what Bolt will run in the 100/200/400, why he thinks he's clean, and a reminder that Bolt's 200 time as a 17-year-old was fast enough to win Olympics.
Europe Update: New 25k WRs in BIG Berlin, Surprising Prague Performance
Walter Dix is Back
Diamond League Notes
Former NCAA Standouts Starting Marathoning Careers
Kenya News
Pro Moves
Random News
Big Names In The Sport
Drug News Too Interesting To Ignore
Interesting Odds And Ends