LetsRun.com's The Week That Was In Running This week, our weekly recap of the last week of the world in running gives out praise to Jeff Demps, Deresse Mekonnen, Will Leer and Japanese coaches as we break down the Kenyan and Ethiopian XC Trials and along the way introduce you to Paul Tanui.
Good Read: Article On Aussie Teen Phenom Ryan Gregson - Columnist Says LetsRun Pays More Attention To Gregson Than Aussies Do
Dreams Do Become Reality
LRC: Riley Masters Interview: 4:06 To 3:59 In One Race
LRC catches up with the Maine sophomore who inspired the running world by going from 4:06 to 3:59 in one race. In sharing the secrets to chopping off 7 seconds from his mile PR in one race, Masters reveals that he had never broken 2:00 flat for 800 until the week before his sub-4 race.
*LRC Week That Was Featuring Riley
We're Thinking Of You
Serena Burla Knee Pain Diagnosed As Malignant Tumor - Let's Give Her Our Support Burla, a mother, recently finished 2nd at the Houston Half Marathon and is one of the top US road runners. She will undergo surgery Friday at Memorial Sloan Kettering Center in New York City.
LRC Boards: Serena Burla support
The World's Best Indoor Meet?
Birmingham Indoor
RAK Half Marathon - Great Debut For Abeylegesse
*Boards: Elvan Abeylegesse Sets Course Record, Late-Blooming Geoffrey Mutai Gets Upset Win In RAK Half Marathon

*LRC Photos Of RAK Half

*Race Recap Abeylegesse's win was the fastest-ever half marathon debut (67:07) and a new CR. She was disappointed the pacing wasn't faster, as she felt easy through 15km.

*Results Another DNF for 2009 Boston Marathon champion Deriba Merga as he stepped off the road out of the lead pack with 3km to go. Late entrant Tadese Tola ran under 1 hour but couldn't outkick Kenyan Geoffrey Mutai, who got the biggest win of his career, running equal to the American half marathon record of 59:43.
LetsRun.com Previews Friday's RAK Half Marathon
While the race's prize money may pale in comparison to the crazy neighboring Zayed Half ($300,000 to the first place winner), RAK is still one of the top half marathon in the world, drawing some top names to the UAE (although the recession has dropped the World Record bonus to $50k from $100k and first place from $28k to $20k).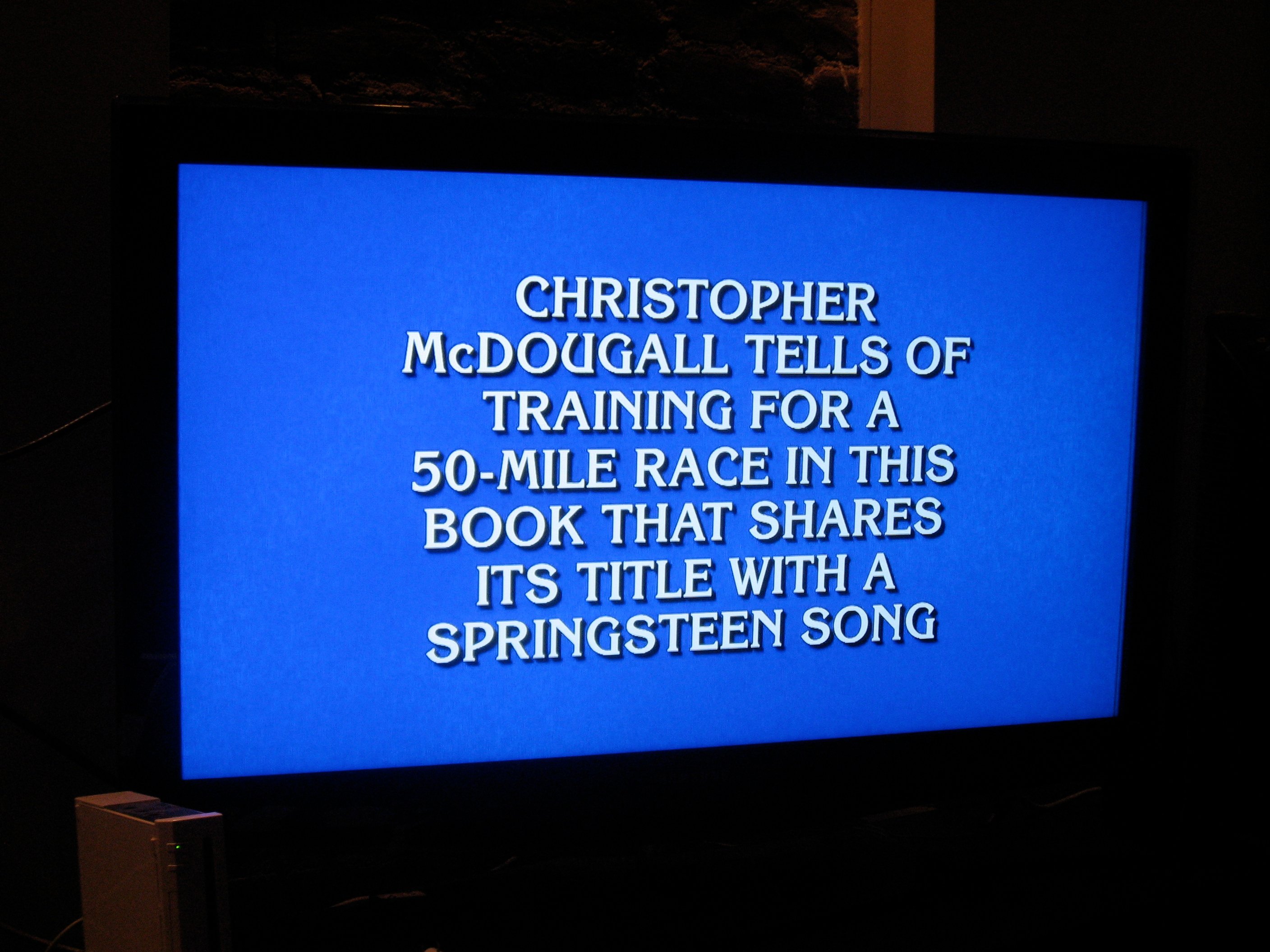 LetsRun.com The Week That Was In Running This week, we praise and rip oversized 300-meter tracks, we praise and rip the Penn State men's 4 x 800 chances and we praise and rip those associated with Oregon State competing in men's track and field for the first time in 22 years. Along the way, we say forget Jordan Hasay and Steph Twell and urge you to remember the name Kalkedan Gezahegn, we take a look at the deepest 3k in indoor history and we give praise to our hero of the week, Riley Masters, the guy who last week fulfilled every miler's dream by going from 4:06 to 3:59 in the mile only to wake up on Monday morning and realize that his time probably won't send him to NCAAs.
Recommended Read: Oregon State Football Players Ask School If They Can Do Track 22 years ago, Oregon State decided to scrap its men's track and field program. Some football players, missing track from their high school days, figured out a way to convince the school to allow them to compete with the Oregon State uniform. The women's track coach, the athletes and the head football coach are working together to make it happen. One of the athletes, Jordan Bishop, hit an NCAA provisional mark when he won the 1st section of the high jump at the UW meet with a 7' clearance.
*Jordan Bishop Wins 1st Flight HJ And Oregon St. Football Players Bring Back Track
*Bishop's Profile From OSU Football See a video of the guys in the right column.
USATF XC Championships From Spokane, WA *Meet Home
Results: *Men *Women *Jr B *Jr G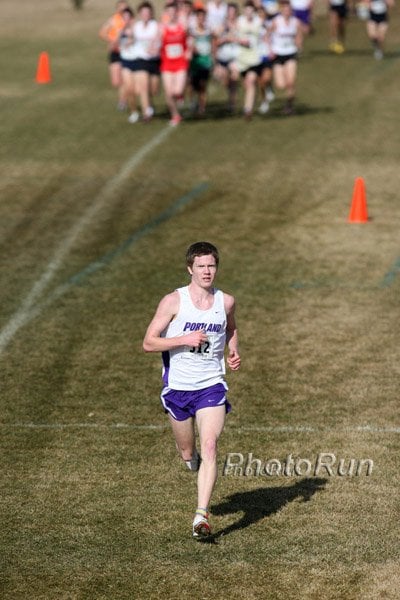 LRC USA XC Photos

LRC Favorites Flanagan And Ritzenhein Earn Big Wins At USA XC Champs Shalane Flanagan won by a massive margin leading from the gun, while Dathan Ritzenhein pulled away smoothly to get an expected win. See who else qualified to run the World Cross-Country Championships in Poland in March.
Training Talk Episode #4: Wejo Was The Featured Guest LetsRun.com co-founder Weldon Johnson shared insight on how he made the incredible transformation from a college walk-on to a World Championships team member and near-Olympian as someone who twice was 4th in the US in the 10,000 meters. How do you go from a 9:35 guy to 28:06 for 10k? How do you chop more than 2 minutes off your 10k time after college? Listen and find out.
Latest From Kenya XC
Kenyan Junior Caught Lying About Age; 20th-Place Matt Kisorio Replaced From Senior Team To Prevent Discord Matt Kisorio finished 20th and AK originally named him to the team before renegging and going with steeplechaser Richard Mateelong.
US Running News - USATF Indoors This Weekend Out West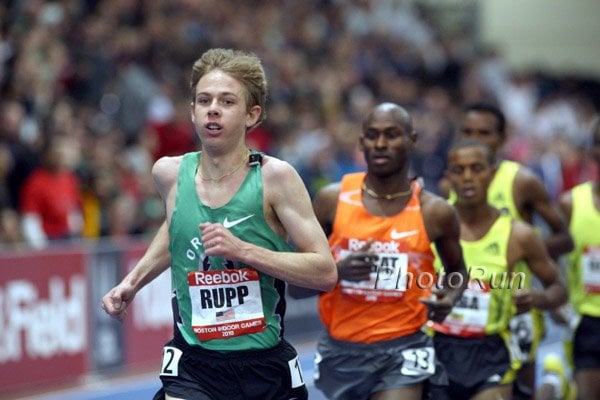 *USATF Indoors: Lagat, Rupp, Solinsky To Battle In 3k, Wheating, Symmonds And KD In 800m These are way better indoor USA championships than you typically see.
*USA Olympic Committee Tells IOC We Won't Bid On Olympics Again Until We're Gonna Win The new USOC CEO is asking the IOC president to let him know when the IOC is ready to consider a US summer Olympics bid after New York 2012 and Chicago 2016 were denied after the ridiculously long and expensive bid process.
*Ian Dobson And Wife Julia Lucas Join OTC Elite
Interesting "Drugs In Sport" News
More Sad News
Long Time Clemson Coach Bob Pollock Dies
Saturday: Kenyan XC Trials: A Star Is Discovered?
Big East And America East - Getting The Jump On The Other Lazy Conferences Having Their Meets Next Weekend
Sheila Reid Triple Leads Villanova Women To Big East Team Nail Biter NCAA XC champions Villanova got the win thanks to Sheila Reid winning the 1,000, mile and helping in the 4 x 800m.
*WVU's Mary Louise Asselin Breaks 16:00 For 5,000 At Big Easts
*Notre Dame Men Win By Big Margin Thanks To Middle Distance Points
*Flash Results

Albany Great Danes Sweep Team Titles At America East
*Men's Results *Women's Results Recent sub-4 Erik van Ingen took the mile, while recent sub-4 Riley Masters won the 3,000.
Oregon State Petitioning NCAA To Allow Football Players To Compete At NCAAs If They Qualify There is a chance the Oregon State athletes could make the NCAA standards, as Jordan Bishop almost cleared 7'2.5" last weekend and has the "B" standard. OSU women's Coach Kelly Sullivan says the goal is to at least get to the USA Championships.
*Recommended Read: Oregon State Football Players Ask School If They Can Do Track
The Death Of Kenyan David Lelei
Boston Marathon Champion Moses Tanui Tells The Story Of Escaping The Fatal Car Crash The first person he called was Paul Tergat.

Bernard Lagat Writes About Fallen Friend David Lelei

Sad News: Kenyan David Lelei Dies In Car Crash, Moses Tanui Seriously Injured
Andrew Wheating May Race Nick Symmonds At USATFs Next Weekend In Albequerque
LRC Tiger Woods Returns To Public Life By Going For A Jog We've always said running was the purest sport.
Sprint Enthusiast Inspired By LetsRun.com Question, Says Bolt Could Run 18.99
US XC Runners - Domestic News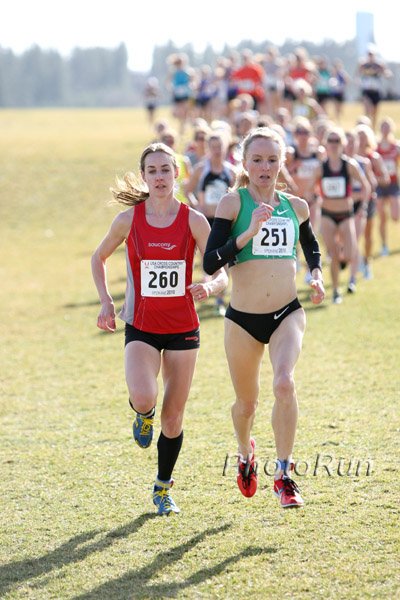 Brief Chat With US XC #2 Molly Huddle While every other runner in Spokane shied completely away from Shalane Flanagan, Huddle decided to run with the American record holder as long as she could and continued her string of excellent pro performances with a 2nd-place finish.

Shalane Flanagan Announces She Will Be Running XC Worlds
Goucher. Adam Goucher.
Recommended Read: Adam Goucher On War Path For 2012 Olympic Marathon
Perhaps you are like us and have been wondering what is up with Adam Goucher. Most people assumed the practically crippled former American star wearing shirts saying "Mr. Kara Goucher" was done. Apparently, we were wrong. Now 35, Goucher has got his health and hunger for training back and he's targeting a marathon in 2010 ... and dropping f-bombs and throwing middle fingers along the way.
Craig Lake Resigns As Brown Head Coach There had been speculation on the message boards that Lake was fired.
Help Your Dreams Become Reality: LRC Training Talk - Listen To Our First 3 Episodes
Recommended Reads - You Can Buy The Books Online
One for the Mind: Running Within
One for the Soul: Best Efforts
More Great Deals