Column Of 2009 Champions
Dave Smith Explains Team And German Fernandez Performances Apparently, world junior indoor mile record-holder German Fernandez was struggling with an injury, but ran the best he could for the team. Smith credits Girma Mecheso - who struggled all year - with the clutch performance of the meet for Ok. St.
Don't Know Angela Bizzarri? Here's Your Chance To Learn About A Top American Runner
'Nova Completes Perfect Dream Season
Nice Article On Coach Gina Procaccio And Villanova Using Laughter And Relaxation Women's stat of the year: No team that ran against Villanova this year finished their 3rd runner before Villanova finished their 5th. Congrats on a dream season come true. Also props to Amanda Marino finishing as 'Nova's first runner for the first time this year.
Sam Chelanga Crushes Field In Record 28:41 - Oklahoma State Wins Nail-Biter Team Title w/ 5th Man German F In 97th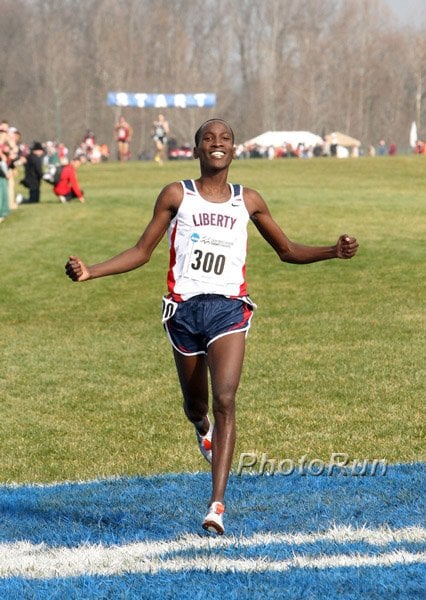 *Dick Patrick's USA Today Write-Up Of NCAA D1 XC Championships
*LRC: Photos From NCAA XC Championships
As we've been predicting all year, Oklahoma State won the men's team title at the NCAA XC Championship meet. But the way they did it - winning by a narrow margin as crucial 5th man German Fernandez placed 97th (!) - was a shock. Also a surprise was the peak performance of the veteran Oregon Duck team, which almost snagged a 3rd consecutive NCAA team XC title after a dismal season up until Monday (only 1% of LRC voters picked Oregon to win in our prediction contest). Near unanimous nationally #1-ranked Stanford showed that all good things must come to an end, as their dream season turned into a nightmare as they finished an unbelievable 10th as a team (but don't say we didn't see it coming). Team scores at halfway? 1. Ok St. 93 2. Stanford 99. Unreal. Individually nobody could touch Sam Chelanga (he went out in 14:09 at 5k). David McNeill almost broke Galen Rupp's course record finishing 25 seconds behind Chelanga and just in front of an exhausted Chris Derrick, who beat Chelanga at Pre-NCAAs 5 weeks ago with a big kick. See the splits for Ok State, Stanford and Oregon below to see why Ok State deserved the title.
Who Ran Smartest?
Ok State Splits: (Place, 1st 5k, 2nd 5k, Difference)
Ryan Vail (9th) 14:47, 14:53 (+6)
Colby Lowe (10th) 14:48, 14:54 (+6)
John Kosgei (13th) 14:48, 15:00 (+16)
Girma Mecheso (28th) 14:47, 15:26 (+39)
German Fernandez (97th) 15:08, 15:45 (+37)
(average +21)

Stanford Splits: (Place, 1st 5k, 2nd 5k, Difference)
Chris Derrick (3rd) 14:38, 14:36 (-2)
Elliot Heath (38th) 14:48, 15:31 (+43)
Jake Riley (54th) *no splits
Miles Unterreiner (117th) 15:10, 15:55 (+45)
Justin Marpole-Bird (216th) 15:23, 17:00 (+97)
Brendan Gregg (222nd) 15:41, 17:23 (+102)
Ben Johnson (230th) 15:15, 19:06 (+231)

Oregon Splits: (Place, 1st 5k, 2nd 5k, Difference)
Luke Puskedra (21st) 14:46, 15:16 (+30)
Matt Centrowitz (27th) 14:54, 15:16 (+22)
Kenny Klotz (29th) 14:54, 15:20 (+26)
Danny Mercado (31st) 14:54, 15:22 (+28)
Diego Mercado (61st) 15:04, 15:31 (+27)
(average +27)
Latest International Results:
*Llodio, Spain IAAF Cross-Country Results - Linet Masai Wins Women's Race
*Japan-Based Gideon Ngatuny Runs 59:50 PR In Nagoya Half Marathon Ho-hum, just another sub-1 hour half marathon.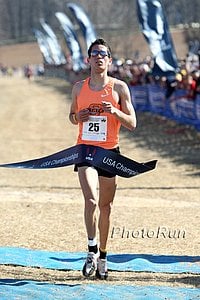 *Terre Haute Paper: Nice Women's Preview
*Terre Haute Paper: Chelanga Happy That Nice Weather May = Fast Times
LRC Nation Final Voting Here
Men: 1. Stanford (306) 4919 2. Oklahoma State (195) 4695 3. Oregon (7) 3217 4. Portland 2596 1. Chris Derrick (199) - Stanford 4256 2. Sam Chelanga (229) - Liberty 4240 3. German Fernandez (21) - Oklahoma State 2369
Women: 1. Washington (358) 4404 2. Oregon (14) 3559 3. Villanova (77) 3444 4. Colorado (9) 2570 1. Jenny Barringer (392) - Colorado 3998 2. Susan Kuijken (4) - Florida State 3206 3. Jordan Hasay (3) - Oregon 2360
LRC LetsRun.com Previews The 2009 NCAA Men's XC Meet
LRC LetsRun.com Previews The Women's NCAA Meet
*Back By Popular Demand: Grote Poll Ranks Top 31 Men's XC Teams
*LetsRun.com NCAA XC Polls/Predictions You all have ranked all the teams and the top individuals.
NCAA Profiles, Press Conferences And Interviews:
*Chris Derrick Focused On Team Title
*OSU's Dave Smith: "We don't need guys to run well above their head ... We've got the guys to win a national championship."
*Stanford Student Newpsaper: Men Are Hungry & Confident Heath says nothing but a national title will suffice, while Derrick says the Cardinal won't beat themselves. Jacob Riley will run.
*Denver Post: Win Or Lose, Barringer Is Most Accomplished CU Harrier
*UW Women Are Seattle's Great Sports Hope For Fall After Yet Another Disastrous Football Season
*Daily Camera: Barringer Wants XC Title
CU: Barringer Chases "Storybook" Finish
*Sam Chelanga Interview Prior To NCAAs Chelanga: "The only thing I want is to be a champion." Chelanga's Coach: "I would anticipate that we see his best race at the national championship."
*Eugene Register Guard: "There is no doubt that the Oregon men have underachieved this season."
*Nice Profile Of Hometown's Eric Shultz He almost led the Sycamores to NCAAs as a team and they were were without their #1 guy from the year before, who was out with an injury.
*Q&A With Indiana's #4 Samantha Ginther
*Recommended Read Great Article On Twin Power Between Oregon's Mercado Twins Running Last XC Race Together Monday We know all about twin power here at LetsRun.com. The clutch performance of the unheralded Mercado twins were the reason Oregon won their first team XC title in 30 years in 2007. Vin Lananna made a tough call and decided to run them and they came through big time.
*Press Conference Transcript With Mick Byrne Byrne is the craftiest coach in the NCAA.
*Jenny Barringer Hopes To Achieve Ultimate NCAA Dream Of XC Champ
*Chris Derrick And Elliot Heath Confident In Stanford Paper

Recommended Read: Brief Chat With Oklahoma State Coach Dave Smith Dave Smith talks about his top 5 in detail and you might be surprised to find out who he predicts to be their strongest runner. Also, he downplays his team's chances against Stanford and talks training and recruiting. Chris Derrick, Smith's favorite to win the championships, is USATF athlete of the week.
Interesting NCAA Post-Race Coverage
Think Bolt Is Dirty? Foremost World Anti-Doping Expert Doesn't
Argument Ender? Swedish And IAAF Doping Expert, Former High Jump Great Arne Ljungvist Says Usain Bolt Is Absolutely Clean These quotes come from one of the most informed doping experts in the world, who has handled many of Usain Bolt's samples and results. Expert: "Usain Bolt is completely clean. We have so much of his data which cannot be manipulated."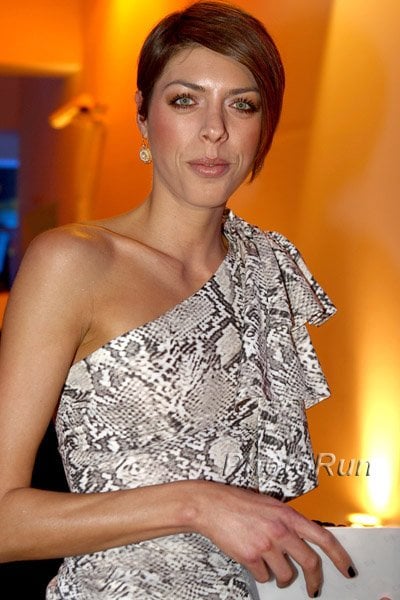 *Usain Bolt And Sanya Richards Are IAAF Athletes Of The Year
*Photos From The Glamorous 2009 IAAF Awards Gala
American Sanya Richards was announced as IAAF's 2009 Female Athlete Of The Year and of course Mr. Usain Bolt received the men's honor at the Gala red carpet event. Photos of the top stars in their best attire. Attendees included Kenenisa Bekele, Blanka Vlašić, Yelena Isinbayeva, Asafa Powell and, to the delight of track and field fans, Berlino.
News From Japan
Recommended Read Chance To Learn About A Unique Elite/Popular Running Group - Tokyo-Based Second Wind AC as Described By Knowledgeable LetsRun Visitors Brett Larner and Pat Butcher Training format that just seems to make sense... and is producing excellent results.


Rust "Buster" - Mottram Returns With Zip
*New: Reaction To Craig Mottram's Return 13:23 on the roads in a 5k in Japan. Awesome.

*Japanese Juggernaut Runs Over Chiba Ekiden Competition
*IAAF: Japan Takes Chiba Ekiden Title And Mottram Impresses
*Photos Of The 2009 Chiba Ekiden - Mottram Returns
Aussie 12:55 5ker Craig "Buster" Mottram returned to competition after a long layoff due to Achilles pain. Working under a new coach after his tumultuous split with Nic Bideau, Mottram sure had a great first race. He ran the first leg of the International Chiba Ekiden in Japan and clocked a blistering 13:23 for 5,000m to win by 60m over good competition. Host Japan won the race on a national holiday in Japan.
Women: Jenny Barringer Collapses During The Race But Gets Up To Finish - Villanova Team Championship Caps Stunning Year!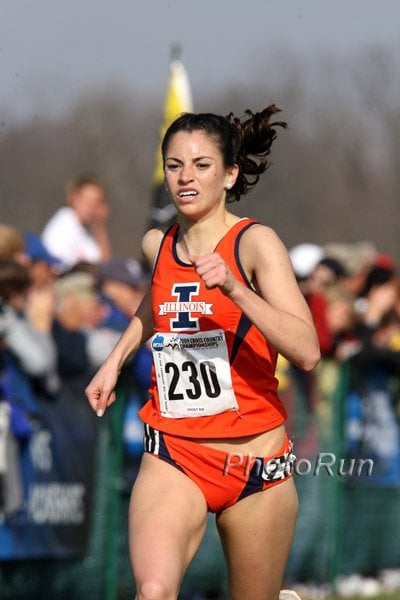 *LRC: Photos From NCAA XC Championships
*Women's Individual Results
*Women's Team Results
After Sam Chelanga drained the individual drama from the men's race, the women's individual race was ALL drama, as huge favorites Jenny Barringer and Susan Kuijken played the roles of tragic heroes. The surprise winner was Illinois star Angela Bizzarri. Despite 0 LRC voters picking her for 1st, she played all her cards perfectly to get a fairy tale victory.
Perfect Team: The Villanova women did what the Stanford men couldn't do: complete the perfect season despite nobody picking them at the season's start. After finishing 6th last year as a team and graduating their best runner in Frances Koons (a LetsRun.com fan), the Wildcats and coach Gina Procaccio trounced everyone with 5 in the top 26 team scorers and the reign of short-lived powerhouse Washington ended. The Huskies finished 3rd. The biggest shock? Pre-Nats race-winners Colorado women finished 20th.

Unbelievable Scene As Barringer Looks Like She's Passing Out While In The Lead: Jenny Barringer was in the lead with Kuijken until midway through the race, when suddenly it became apparent that something was seriously wrong, as Barringer got wobbly and slowed down tremendously. She kept running, alternating between being totally out of it and pulling herself together. Later she collapsed to the ground, got back up and at the end sprinted it in. Remarkable occurrence.
Must-Read: Meb Keflezighi Profile In Wall Street Journal Meb talks about religion, running and what it means to be an American in an absolute must read. Meb's victory is garnering him some big-time publicity and perks as well, as he'll be in the Macy's Thanskgiving Day Parade on a float next to Miss America. *American Hero: Meb Keflezighi Will Ride A Float In Macy's Thanksgiving Day Parade

LRC Recommended Read: New Yorker Article On Caster Semenya And South Africa In-depth article, good writing, goes beyond the superficial arguments.
German Gretel Bergmann Reinstated As 1936 High Jump Champion - Title Stripped Because She Was Jewish
DIII, DII And NAIA XC Nationals
DII Men: Adams State (23) Dominates Western State (86) As Adams State's Ruben Mwei Gets Individual Title *Complete Men's Results
DII Women: Adams State Wins 7th Straight Title It was a tight battle as they prevailed by 8 points over Grand Valley State, as Seattle Pacific's Jessica Pixler got her 3rd individual win while Neely Spence blew up after trying to go with Pixler and finished 43rd. *Complete Women's Results
*Pixler Wins Historic 3rd XC Title The first D2 athlete to be a 3-time champ. *Awesome Pre-Race Profile On Pixler
DII: *D2 LRC Mboard Thread
Pre-Race: Neely Spence Set For Showdown With 2x Champ Jessica Pixler
*NAIA Results
Final LRC DII NCAA XC Predictions You all cast your votes and here they are.
DIII Women: #3 Wisconsin Eau Claire Women Win 1st Team Title By 9 Over #6 St. Lawrence, Which Was Led By Individual Champ Wendy Pavlus *Eau Claire Release *Team Results *Individual Results
DIII Men: North Central College Wins 13th Team Title In Dominating Fashion Individually, Ricky Flynn of Lynchburg got the shock win as pre-race favorite Peter Kosgei totally bonked in the last 500 to finish 43rd. Second-ranked Wisconsin LaCrosse was only 10th as 10th-ranked Williams was a distant 2nd.
*Team Results *Individual Results
*Article From North Central Website
Recommended Must-Read #1: Meb Kefleizghi Profile In Wall Street Journal Meb talks about religion, running and what it means to be an American in an absolute must read. Meb's victory is garnering him some big-time publicity and perks as well, as he'll be in the Macy's Thanskgiving Day Parade on a float next to Miss America.
Recommended Read #2: Yusuf Kamel: I Want The World Record The 1,500 world champ may be one of the all time greats in terms of talents. He admits in this candid interview that he used to go dancing before semifinals and finals at major events. Now he's focused and says that the 1,500 is easy. Kamel: "I want to attempt a World record in the 1,500 and run sub-1:42 in the 800m.
2009 NCAA D1 XC Championship Results
*Men's Team Results
*Men's Individual Results
*Women's Team Results
*Women's Individual Results

D2: *DII Men Complete Results
*DII Women Complete Results

D3: *WTeam *WIndiv
*MTeam *MIndiv

NAIA: Results
NCAA Champs Ok St. Coach Dave Smith
NCAA Champ Angela Bizzarri
FSU's Susan Kuijken After Losing Big Lead In Final Minutes
OK State Soph Colby Lowe Grabs 10th and Probably Wins It For His Team
Usain Bolt's ESPN Commercial Released
New LRC Readers' Book Reviews
From Last To First, A Race Like No Other, And See Dane Run From Last To First is the autobiography on English marathon record holder Charlie Spedding, A Race Like No Other is NY Times Writer Liz Robbins' take on the NYC Marathon, and See Dane Run recounts a guy who ran a marathon a week for a year.
Recommended Reads - You Can Buy The Books Online
One for the Mind: Running Within
One for the Soul: Best Efforts
More Great Deals