How Valencia Became the "Ciudad del Running"
A supermarket magnate's millions and a commitment to elite racing have transformed Spain's third-largest city into the City of Running
By Jonathan Gault
December 22, 2022
VALENCIA, Spain —  The email came on October 28, 2018, a few hours after Abraham Kiptum had run a world record of 58:18 at the Valencia Half Marathon. Like the rest of the running world, I was trying to figure out how Kiptum, a little-known Kenyan whose previous best at the distance was 59:09, had broken the record belonging to five-time World Half Marathon champion Zersenay Tadese. Was he doping? Was the course short? Something else?
I had emailed Valencia race director Juan Manuel Botella to find out more. While Botella did not know whether Kiptum was clean or dirty, he did not want there to be any doubt about whether Valencia was doing things the right way. He even offered to fly someone from LetsRun.com out to Valencia so we could measure the course ourselves (an offer we declined). This is how his response (lightly edited for spelling) ended:
We love athletics. We don't like cheats. We don't want records if we must to pay the cheats prize.
Article continues below player.
We are not naive and we know that there is cheating and doping in athletics. But we, as an organization, work to be just the opposite. Please, do not confuse us with the bad guys. If tomorrow any athlete is positive in our races, we will be the first to repudiate him. And if in the IAAF re-measurement there is one meter less, we will ask for forgiveness one by one to the 13,800 runners who participated today and we will die of shame.
Six months later, the Athletics Integrity Unit revealed Kiptum's run was indeed too good to be true: he was suspended for an Athlete Biological Passport violation and ultimately banned for four years. This being professional track & field, Kiptum's suspension was not all that surprising. But Botella's passion stuck with me.
We will die of shame.
The first world record in Valencia
Even though Kiptum's mark was ultimately revealed to be illegitimate, by then it was clear something special was happening in Valencia, tucked away on Spain's eastern Mediterranean coast.
In 2017, Joyciline Jepkosgei ran 64:51 in Valencia to break the world record in the women's half marathon. In March 2018, the city hosted the World Half Marathon Championships, where Geoffrey Kamworor dropped a 13:01 5k split late in the race to win the men's title and Ethiopia's Netsanet Gudeta ran 66:11, a world record for a women's-only race, all of it playing out in front of the gorgeous visuals of Valencia's City of Arts and Sciences.
Since then, Valencia's commitment to the elite side of the sport has only grown. No year demonstrated this better than 2020. With races around the globe cancelled due to the COVID-19 pandemic, SD Correcaminos, the organization that stages the Valencia Half Marathon and Valencia Marathon, doubled down. In October, they staged an event dubbed "NN Valencia WR Day" in which Joshua Cheptegei and Letesenbet Gidey smashed world records in the men's 10,000 meters and women's 5,000 meters on the track.
Then, in December 2020, Valencia poured $6.4 million into elite-only half and full marathons on the same day, assembling the deepest fields ever seen for a marathon outside of the Olympics. The men's field featured 14 men who had run under 2:06 and 25 who had run 2:08.
The results were astounding: course records in the marathon (2:03:00 by Evans Chebet, 2:17:16 by Peres Jepchirchir) and the most insane half marathon in history, where four men ran under the previous world record, led by Kibiwott Kandie's 57:32.
This year's edition of the Valencia Marathon, held on December 4, was the fastest yet. Kelvin Kiptum (2:01:53) and Letesenbet Gidey (2:16:49) ran the fastest debut marathons ever, with winners Kiptum and Amane Beriso (2:14:58) both moving to #3 on the world all-time list. Eight athletes broke national records. In all, seven women broke 2:19 and 18 men broke 2:08, both records for a single race.
Valencia has almost everything a marathoner would want to run fast. A flat, fast course. A big budget. Strong pacemaking. And good, predictable weather (this year's race had almost perfect conditions: temperatures around 50 degrees Fahrenheit, overcast skies, and minimal wind).
Put all of those things together and it's no longer a secret. Want to run fast? Go to Valencia.
As we wrap another year of racing, it's worth pondering how we got here. How did the third-largest city in Spain emerge as a global capital of running? It started with a trip to the mayor's office…
***
Building up the race
Paco Borao is an institution in Valencian running. Borao grew up playing soccer in Zaragoza and later played at a professional level in France. He only took up running after moving to Valencia to work as a mechanical engineer for IBM in 1975 but quickly fell in love with the sport. In 1979, he helped found SD Correcaminos, the organization that has staged the Valencia Marathon since 1981. Since 2005, Borao has served as president of Correcaminos, which translates to "road runners" (the name was inspired by the New York Road Runners).
For the first three decades of its existence, there was little to differentiate the Valencia Marathon from a typical second- or third-tier European marathon. Through 2009, no man had broken 2:10 in Valencia and only one woman had broken 2:30. Things began to change, however, after Borao was elected president of the Association of International Marathons and Distance Races (AIMS) in 2010 at the group's World Congress in Athens.
With tufts of gray hair escaping from the side of his head, Borao possesses the energy of a man half a century younger than his 77 years. At a hotel bar a few blocks from the finish line, he relays the story of how the Valencia Marathon grew into the powerhouse it is today, excitedly reaching his hands across the table to touch mine whenever there is a detail he wants to stress.
Borao's election as AIMS president caught the eye of Valencia's mayor, Rita Barberá. Upon his return from Athens, Barberá invited Borao for a reception at her office, where she instructed her staff to support Correcaminos' efforts to grow the marathon. The first big change: moving the date of the race.
"We were having the race in February," Borao says. "[The mayor's office] said this is bad, because people don't train in Europe in winter. They train in summer. So let's move the date from the 1st quarter to the 4th quarter, and we did."
The second big change: moving the start/finish area. Valencia's City of Arts and Sciences, a cultural complex in the east of the city, features some of the most stunning architecture in Europe. Constructed at a cost of over $1 billion by renowned local architect Santiago Calatrava, the complex includes buildings such as the Palau de les Arts Reina Sofía, which resembles a futuristic spaceship, and the skeleton-like Museu de les Ciències Príncipe Felipe, all cast in brilliant white against turquoise pools of water. (If you watched Westworld season 3, it may look familiar as the HQ of Delos). And yet the Valencia Marathon course largely ignored the City of Arts and Sciences. The mayor's office suggested they use it for the start and finish.
"We never thought that was possible," Borao says. "But [the suggestion] came from them."
Borao and his team from Correcaminos visited the site to figure out how it might look. One of them noticed the Montolivet Bridge and thought of the start of the New York City Marathon on the Verrazzano-Narrows Bridge. So that's where Correcaminos decided to start the race, dividing the field at the start on each side of the bridge before coming together just before the 1k mark after the Placa d'Europa roundabout.
The mystery man
With a new date and a new start/finish line, the 2011 edition attracted 4,000 finishers, an improvement of nearly 50% on Valencia's previous record of 2,700. But the biggest effect was yet to be felt. As expected, the visuals of the start and finish at the City of Arts and Sciences were stunning, with highlights shown on the national news. One notable observer was particularly impressed and sent an intermediary to meet with Borao.
"There was a woman," Borao says. "And they say 'Okay, Paco, pleased to meet you. I cannot tell you who I represent yet, but I represent a corporation who would be very much interested in joining as a sponsor of the marathon.'"
Anyone who operates a road race is always looking for sponsors. Borao shared what information he could with the mystery woman and was told to sit tight.
A month later, he heard from her again. She told him she represented billionaire Juan Roig, the supermarket magnate and one of Spain's richest men. Roig viewed running as a metaphor for life, with the sport demonstrating the value of a strong work ethic — results on race day were reflective of the work put in during training. He had seen the images of the 2011 race at the City of Arts and Sciences and saw potential in the Valencia Marathon. The woman told Borao that Roig wanted to get involved by having the Trinidad Alfonso Foundation — Roig's philanthropic arm, named in honor of his mother — come aboard as the race's title sponsor.
One problem: the Valencia Marathon already had a title sponsor, an insurance company called Divina Pastora.
"I told her it was impossible," Borao says. "We keep our word."
But Borao had an idea: what if the Trinidad Alfonso Foundation (TAF) started by sponsoring the Valencia Half Marathon and the elite division of the Valencia Marathon? Then, if they felt it was worth their while, TAF could take over as title sponsor once the contract with Divina Pastora expired in 2014. Roig agreed.
There are two components to a major marathon, the mass race and the elite race, and Borao believes both are important to staging a world-class event. Valencia's partnership with TAF allowed the race to improve both. TAF's contribution to the elite field was simple: by increasing the budget, Valencia could afford faster athletes, and more of them.
It took more than money to grow the mass field, but the race's partnership with TAF also paid dividends in that area.
"In our club, we have a team of runners, so we have knowledge of the race," Borao says. "But then in the foundation, they have the knowledge of business – the communication, the marketing, the relationship with the media, the financial things."
***
Chasing records
When Juan Manuel Botella was growing up in Valencia in the 1980s, it was the farthest thing from the Ciudad del Running. A middle-distance runner with personal bests of 50.4 in the 400 and 1:54 in the 800, people would laugh at Botella when he went out for training runs in the city. But he did not let that dampen his enthusiasm for the sport. He was enthralled by watching the middle-distance stars of the day, but has an interesting pick when it comes to the decade's defining rivalry. Coe or Ovett?
"I think Cram is better than them," Botella says, fondly recalling Cram's 1500m world record in Nice in 1985 during which Spain's José Luis González set a national record in third. "Probably, if he don't fall injured in Rieti 1988 in a 1000m race after passing the 800 in 1:46.09, he was able to beat Peter Rono and Peter Elliott and [Jens]-Peter Herold, the three Peters of Seoul."
And yes, Botella, 50, really did know Cram's split down to the hundredth. When Botella started learning English in 2016, one of the ways he practiced was by reading LetsRun.com to his daughter. He's a true running nut.
Botella spent the first act of his professional career as a political speechwriter, but the passion for running always burned. When he had the opportunity to join Correcaminos as general director of the Valencia Half Marathon and Marathon in 2015, he leapt at the chance. With Roig's backing, Valencia was already moving in the right direction, but Botella still saw room for improvement.
If Valencia was to become a top international marathon, Botella knew the event had to lean into what it did best. Valencia is not a globally famous city like New York or Tokyo. It did not have an iconic course like Boston. What it did have is consistently great weather and virtually no hills. So he set out to create the fastest course possible. That would be Valencia's brand.
Having run in the city for 30+ years, Botella knew the best way to lay out a fast course. He made it as flat as possible and made sure the final miles ran from northwest to southeast to take advantage of the most common tailwind (this contributed to Kamworor's unbelievable 13:01 5k split at the end of the 2018 World Half).
Then it was time to get the athletes. Roig's millions gave Valencia a foot in the door with the world's top runners, allowing them to offer appearance fees competitive with any race. Valencia's elite fields also go deeper than most major marathons.
"Compared to many other marathons, they are able to recruit a lot of athletes and provide strong bonus schemes," says agent Davor Savija, who represents 2022 Valencia 3rd placers Alexander Mutiso and Sheila Chepkirui. "It's a numbers game: if you have 10 strong guys and eight show up versus having 15 strong guys and 13 show up…"
Once those athletes arrived, it was up to Correcaminos to put them in a position to run fast. Borao and Botella knew that if Valencia's brand was to be world records, every detail would count.
A fast course with fast athletes and good weather? Those were the obvious factors. But Valencia also made sure to sign strong pacemakers, who were tasked with hitting splits that were aggressive but not unrealistic. Most athletes who can comfortably run 2:02 marathon pace for more 25-30k would rather be racing than pacing. Finding those athletes is neither easy nor cheap, but Valencia has been able to do it.
One more touch: for the marathon, the top 15 athletes in Valencia are given their own tables at fluid stations. At other majors, there are typically three to four bottles per table, which usually leaves athletes with plenty of room. But more tables, theoretically, creates even less opportunity for confusion (even if Gidey still missed her first bottle in Valencia this year).
"The organization is welcoming the athletes and is reaching out to us as a support team and trying to make everything possible when it comes to training the days before or to the food in the hotel or anything as comfortable as possible for the athletes," says Valentijn Trouw, agent to Kamworor and Gidey. "…You feel that everything there is focused to bring the best out of the athletes."
Botella's dedication to the little things is apparent during our interview. Though his schedule is jam-packed during race week, he finds time to fit me in during a trip to a warehouse on the outskirts of town two days before the race. When we arrive, we are greeted by stacks upon stacks of water bottles being loaded onto a truck (one of 18 in all) to be distributed across the city to the various aid stations. Despite an hour of driving round trip, we're there barely 10 minutes, half of which is spent waiting for the workers Botella wants to talk with to return from break.
The visit is not, strictly speaking, necessary. Those bottles would get loaded whether Botella is there or not. But Botella will sleep better having seen it happen in person, and he believes that when it comes to staging a marathon — an endeavor that requires hundreds of individuals working together — things flow better when everyone knows and trusts everyone else. Thus, the face-to-face encounter.
In recent years, all those details have added up to a slew of top performances in Valencia. Jepkosgei's half marathon world record in 2017. The World Half in 2018. A 10k road world record by Joshua Cheptegei in 2019 before the year of records in 2020. And with every major event, every record smashed, Valencia's reputation grew. Every year, it has become easier to attract athletes to the city says Marc Roig (no relation to Juan), who has recruited Valencia's elite fields since 2019.
Now, Roig says, "I don't need to sell Valencia. Everyone in this business knows us."
World records set in Valencia since 2017
| | | | |
| --- | --- | --- | --- |
| Year | Event | Athlete | Time |
| 2017 | W half marathon | Joyciline Jepkosgei | 64:51 |
| 2019 | M 10k road | Joshua Cheptegei | 26:38 |
| 2020 | M 5k road | Rhonex Kipruto | 13:18 |
| 2020 | M 10k road | Rhonex Kipruto | 26:24 |
| 2020 | W 5k track | Letesenbet Gidey | 14:06.62 |
| 2020 | M 10k track | Joshua Cheptegei | 26:11.00 |
| 2020 | M half marathon | Kibiwott Kandie | 57:32 |
| 2021 | W half marathon | Letesenbet Gidey | 62:52 |
***
The future of Valencia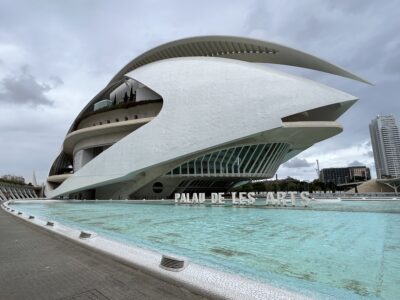 As we head into 2023, Correcaminos and the Valencia Marathon are in a strong place. While its finisher numbers are still dwarfed by larger majors such as New York and London, Valencia eclipsed 10,000 finishers for the first time in 2014, 20,000 in 2019, and has successfully navigated the COVID storm: the 2022 edition featured 22,019 finishers, the most ever for a marathon in Spain.
The Trinidad Alfonso Foundation, which provided around 60% of the budget when it first came aboard, was responsible for 23% of the race's €6 million budget in 2022 (€1.38 million, or $1.45 million). For Correcaminos, that is an important step. As grateful as they have been for the TAF's support, Botella says they do not want to be like the 30-year-old who is still living at home, mooching off their parents. Their goal is to make the race sustainable, and with TAF's help, they have achieved that.
"If the foundation had left after one year or after two years, then I was afraid we might have been killed because it would have been a very bad thing," Borao says. "But then after three or four years, I said, now I have no problem. Anyone can leave, the project will remain as it is, no problem."
So what is next for Valencia?
Though the Abbott World Marathon Majors has teased expansion in the coming years, announcing candidate races in Chengdu, Cape Town, and Sydney, Botella says it is unlikely Valencia joins the series.
"They are not looking for a marathon in Europe," Botella says. "They are looking for an Oceanic or Asian marathon. I respect they are not interested in European marathons. No problem for us."
Botella says he loves the WMM races but his ultimate goal is grander than membership in a series.
"Our marathon is first category," Botella says. "We dream to build [in] Valencia a marathon out of category…We dream to be the Everest of marathons…I dream to take to Valencia the best of each major to build a total marathon."
And that means continuing to push for records, including Valencia's white whale: a marathon world record, something that hasn't happened outside of a WMM since Tegla Loroupe broke the women's record in Rotterdam in 1998. Borao says in Valencia, records are "our job."
"The day we don't have that objective, you have to push us out," Borao says.
Why the obsession with records? For Borao, it comes back to his analytical nature as an engineer.
"There is nothing in life that stays flat," Borao says. "Nothing. You go up, you go down. That's life…To go further in the marathon is having more runners, to be sustainable, to have better records. I'm not saying if you don't do it, it's a disaster. No. It's a disaster if you don't try it."
But with every passing year, those records become harder to break. The course records in Valencia now stand at 57:32 and 62:52 in the half marathon, 2:01:53 and 2:14:58 in the marathon. What happens to Valencia if the record flow stops?
"My fear is that they're going to be competing with themselves," Savija says. "And when you compete against yourself, you will start losing. Because constant progress is difficult…I hope that they have an idea how they keep the race super relevant when you can't beat your own times all the time."
That is among the challenges Borao, Botella, and co. must navigate moving forward. Another is one facing every elite competition right now: how to deal with the scourge of doping, particularly the overflow of cases (25 and counting this year) coming from Kenya?
Any race that offers as much money as Valencia is an attractive target for dopers. Already, Valencia had to strip Abraham Kiptum of his title at the 2018 Valencia Half after ABP violations. Then in July 2022, just seven months after winning the Valencia Marathon, Lawrence Cherono was provisionally suspended after testing positive for the banned substance trimetazidine.
After Kiptum's suspension, Botella says Valencia made a point to select athletes with a larger track record of success (like the WMMs, Valencia does not recruit athletes who have served doping convictions). He knows that is no guarantee — Cherono had been successful for years before his suspension — but his hope is to avoid another situation like Kiptum's, where someone emerges from relative anonymity, breaks a record, and is later revealed to be fraudulent. Worth noting: neither of the historically fast winners in Valencia this year, Kelvin Kiptum and Amane Beriso, were household names before the race (though neither has been linked to doping in any way).
The 2022 Valencia Marathon does not go off completely without a hitch. The pre-race hype centers on Letesenbet Gidey and her debut, yet in the pre-race technical meeting, the other athletes are left in the dark about the time she is targeting; Beriso's coach Gemedu Dedefo only learned of the pace of Gidey's rabbits after speaking with a race broadcaster. Later, Dedefo will complain that the pacemakers should have gone with Beriso when she took the lead late in the race rather than hanging behind with the fading Gidey. There are also issues with the race's live results page on race day, though this is offset somewhat by Valencia offering a free live stream of its elite races, uncluttered by wheelchair coverage. Overall, however, the races — and performances — are incredible.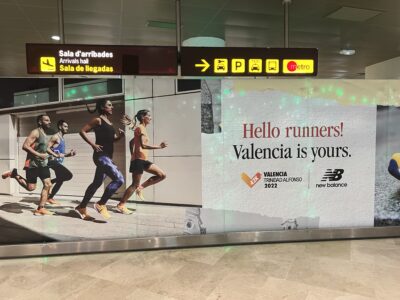 When the Trinidad Alfonso Foundation began working with the Valencia Marathon, one of its key ideas was to market Valencia as the "Ciudad del Running" — the City of Running. When that slogan was created, in 2015, it was more dream than reality. Seven years on, it is undoubtedly true. Upon arrival in Valencia Airport, passengers are welcomed by a billboard exclaiming, Hello runners! Valencia is yours. Turia Garden, a public park that runs for nine kilometers inside a dried-out riverbed, is one of the best spots for running located in the heart of a European city. Sprinkled between the paella places and public squares are ubiquitous reminders of the race Valencia describes as the maratón de marathones — the marathon of marathons — though New York, Boston, and London, among others, would quibble with that sobriquet.
In a sport where the number of dying events outstrips the ones rising up to take their place, one in which the World Marathon Majors (among others) has shifted its focus from world-class competition to mass participation, it is refreshing to see an event rise to prominence while promoting the professional side of the sport. Valencia may not become the Everest of marathons, and sure, it helps when you have a billionaire benefactor to get you started. Still, its success shows how a passionate group of people, given the proper resources, can come together to create something special.
"It's a great success and a great legacy," Savija says. "…It's lovely to see what a bit of money, well-managed, can do to our sport."