Who will be the top American man at the 2021 Boston Marathon?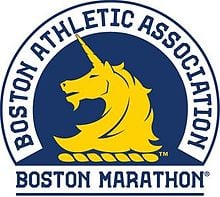 October 11, 2021
LRC Note: This is excerpted from our full 3,000 + word preview of the 2021 Boston Marathon. To read that, go here: 2021 Boston Marathon Preview: Quantity Over Quality, Des Linden v Molly Huddle, & Jordan Hasay's Stockdale Paradox 
One of the most exciting parts of the 2019 Boston Marathon was seeing American Scott Fauble leading the men's race up the Newton Hills as he and Jared Ward both ran their way to sub-2:10's. Fauble is back in 2021 seeking top American honors once again and he'll face some tough domestic competition as Abdi Abdirahman (2:08:56 pb), Colin Bennie (2:09:38 pb), Scott Smith (2:09:46 pb), and Augustus Maiyo (2:10:47 pb, 5th at Olympic Trials) will all be running, plus another group of contenders in the 2:10-2:12 range.
Article continues below player
Considering Abdi is 44 and just finished 41st at the Olympic marathon nine weeks ago, I don't expect much from him in Boston (which probably means he'll end up on the podium — Abdi is at his best when counted out). Both Smith (6th in 2018) and Maiyo (7th in 2017) have run well in Boston before. Maiyo is in an interesting situation. He's in the US Army and finished 5th at the Olympic Trials last year as a member of their World Class Athlete Program. But he's also set to be deployed overseas at the start of 2022. Boston could be a last hurrah for him.
The prediction here is that it comes down to Fauble vs. Bennie, who were separated by just four seconds at the Marathon Project in December (Bennie prevailed, 2:09:38 to 2:09:42). Fauble has spent the last week of his preparation in Rochester Hills, Mich., before flying to Boston on Thursday. Last year, Fauble and his HOKA NAZ Elite teammates — based at 7,000 feet in Flagstaff — felt great running the Michigan Pro Half after spending a week at sea level and the team decided to repeat the stint ahead of Boston.
"It was an opportunity not only to feel good because of sea level but you get the time change out of the way and you get the weather, because Boston and Detroit are pretty close [weather-wise]," says NAZ Elite coach Ben Rosario.
Overall, Rosario is pleased with where Fauble is at heading into the race. His last big workout, a 4 mile-3 mile-2 mile-1 mile effort on Lake Mary Road last week, was one of the best sessions Rosario has ever seen him run.
"He averaged 4:55/mile for the 4 and for the 3 and a little quicker on the 2 and then he closed in 4:46," Rosario says. "It was all really smooth running under 5:00 pace at 7,000 feet. That's high-level stuff…he's never looked that in control at 4:55 pace sustained at 7,000 feet
"…The days he's looked the best, he's looked better than he's ever looked. Was [his buildup] collectively 'better' than when he ran [2:09] there in 2019? I don't know. Maybe close."
Five races into his marathon career, Fauble has yet to run a bad marathon. His 12th-place finish at the Trials last year may have come as a disappointment, but he also missed 10 days of training a month out from the race with a virus (and still ran a solid 2:12:39 on a brutal Atlanta course). The question is whether Mr. Consistent can be more than consistent in Boston.
"All he's lacking now is that big home run, which we hope he'll get at some point, if not Monday," Rosario says.
Bennie, who at 26 is three years younger than Fauble, has been similarly consistent in his two career marathons, taking 9th in his debut at the Trials and 3rd in 2:09:42 at the Marathon Project. His coach Chris Fox says that his Boston buildup has gone "really well" with no interruptions for illness or injury. Bennie has not had the benefit of training with his longtime friend Marty Hehir (winner of the Marathon Project) for this buildup, but he will have the added motivation of running his "hometown" marathon (Bennie grew up in Princeton, Mass., 70 minutes west of Boston).
"I'm sure he wants to run with the top Americans," says Fox. "And I assume if you're the top American or one of the top Americans, you'll be in the top 10 if you're running reasonably well.
"…He won't be with the leaders of the race if the race is 2:06, I promise you that. But he'll be with the leaders of the race if it's 2:09, 2:10. He's probably not going to run 2:09 on this course, but if you get the wind, the weather, you don't know. But if it's humid and you don't get a tailwind, I would assume it's a 2:11 kind of American thing. What I'm saying is, we're going to run realistic. We're not going to go nuts."
The weather, for the record, looks to be on the warmer side on Monday (low of 59, high of 73, 79% humidity) with a slight 8 mph headwind for the west-to-east race.
If you're looking for a longer shot for top American, Parker Stinson has run 2:10:53, and CJ Albertson and Reid Buchanan ran in the 2:11's at the Marathon Project last year (Buchanan was also 9th at the Olympic Trials in the 10,000 and 7th at the US 20k champs). And Matt McDonald, another 2:11 guy, was in position to make the Olympic team last year at 20 miles before fading to 10th place.
Full Elite 2021 Boston American Men's Field
Abdi Abdirahman^……..2:08:56 (Chicago, 2006) …..USA
Scott Fauble……2:09:09 (Boston, 2019) ………USA
Colin Bennie…..2:09:38 (Chandler, 2020)……USA
Scott Smith …….2:09:46 (Chandler, 2020)……USA
Augustus Maiyo 2:10:47 (Atlanta, 2020)………USA
Parker Stinson…2:10:53 (Chicago, 2019)…….USA
Matt McDonald.2:11:10 (Chicago, 2019)…….USA
CJ Albertson…..2:11:18 (Chandler, 2020)……USA
Reid Buchanan .2:11:38 (Chandler, 2020)……USA
Jonas Hampton 2:12:10 (Atlanta, 2020)………USA
Tyler Pennel ……2:12:34 (Atlanta, 2020)………USA
Jarrett Leblanc ..2:13:51 (Sacramento, 2018) .USA
Luke Humphrey^…….2:14:39 (San Diego, 2011) ..USA
Brian Harvey ….2:17:05 (St. Paul, 2014) ……..USA
Alex Taylor^ ….2:17:08 (Duluth, 2019) ………USA
Peter Bromka^ 2:19:04 (Sacramento, 2019) USA
Chip O'Hara^.2:21:20 (Tempe, 2020) ……..USA
Eric Blake^……2:22:49 (Sacramento, 2018) USA
Blue Bendum^.2:23:43 (Boston, 2014) ……..USA
Harvey Nelson..Debut (1:01:48 Half)………….USA
Girma MechesoDebut (1:02:16 Half)………….USA
Paul Hogan ……Debut (1:04:23 Half)………….USA
Athletes with ^ next to their names are Masters (40+) athletes
Talk about 2021 Boston on our messageboard:
More: Full 2021 Boston Marathon Preview: Quantity Over Quality, Des Linden v Molly Huddle, & Jordan Hasay's Stockdale Paradox It's been over 900 days since the last Boston Marathon and we've got 3,000+ words to get you ready for this year's race. Who are the top contenders? Who will be the top Americans? All of that and more.
*Jordan Hasay on the comeback trail at 2021 Boston Marathon / Jordan Hasay and the Stockdale Paradox
*Full 2021 Boston Marathon Coverage
Full Elite 2021 Boston Men's Field
Asefa Mengstu..2:04:06 (Dubai, 2018) …. Ethiopia
Lemi Berhanu …2:04:33 (Dubai, 2016) …. Ethiopia
Lelisa Desisa…..2:04:45 (Dubai, 2013) …. Ethiopia
Benson Kipruto .2:05:13 (Toronto, 2019)….. Kenya
Wilson Chebet..2:05:27 (Rotterdam, 2011). Kenya
Filex Kiprotich…2:05:33 (Daegu, 2019) …… Kenya
Dejene Debela .2:05:46 (Chicago, 2019). Ethiopia
Kelkile Gezahegn…..2:05:56 (Rotterdam, 2018)…… Ethiopia
Thomas Kiplagat …2:06:00 (Seoul, 2019)…….. Kenya
Felix Kandie……2:06:03 (Seoul, 2017)…….. Kenya
Tsedat Ayana….2:06:18 (Dubai, 2020) …. Ethiopia
Geoffrey Kirui…2:06:27 (Amsterdam, 2016) .. Kenya
Yuki Kawauchi ..2:07:27 (Otsu, 2021)……… Japan
Jake Robertson .2:08:26 (Otsu, 2018)..New Zealand
Bayelign Teshager…2:08:28 (Los Angeles, 2020) . Ethiopia
Abdi Abdirahman^……..2:08:56 (Chicago, 2006) …..USA
Scott Fauble……2:09:09 (Boston, 2019) ………USA
Colin Bennie…..2:09:38 (Chandler, 2020)……USA
Scott Smith …….2:09:46 (Chandler, 2020)……USA
Stephen Scullion ….2:09:49 (London, 2020)….Ireland
Augustus Maiyo 2:10:47 (Atlanta, 2020)………USA
Dylan Wykes…..2:10:47 (Rotterdam, 2012).. Canada
Parker Stinson…2:10:53 (Chicago, 2019)…….USA
Matt McDonald.2:11:10 (Chicago, 2019)…….USA
CJ Albertson…..2:11:18 (Chandler, 2020)……USA
Reid Buchanan .2:11:38 (Chandler, 2020)……USA
Jonas Hampton 2:12:10 (Atlanta, 2020)………USA
Tyler Pennel ……2:12:34 (Atlanta, 2020)………USA
Rory Linkletter…2:12:54 (Chandler, 2020) Canada
Jarrett Leblanc ..2:13:51 (Sacramento, 2018) .USA
Carlos Trujillo …2:14:21 (Chicago, 2012)… Guatemala
Luke Humphrey^…….2:14:39 (San Diego, 2011) ..USA
Nitendra Rawat Singh 2:15:18 (Guwahati, 2016)….India
Daniel Ortiz Perez…2:15:41 (Valencia, 2020)…Mexico
Luis Carlos Rivero …..2:15:43 (Seville, 2020)Guatemala
Thomas Toth…..2:16:28 (Toronto, 2019).. Canada
Pardon Ndhlovu …..2:16:47 (Houston, 2019)….Zimbabwe
Brian Harvey ….2:17:05 (St. Paul, 2014) ……..USA
Alex Taylor^ ….2:17:08 (Duluth, 2019) ………USA
Peter Bromka^ 2:19:04 (Sacramento, 2019) USA
Chip O'Hara^.2:21:20 (Tempe, 2020) ……..USA
Eric Blake^……2:22:49 (Sacramento, 2018) USA
Blue Bendum^.2:23:43 (Boston, 2014) ……..USA
Jemal Yimer …..Debut (58:33 Half NR)….. Ethiopia
Leonard Barsoton …..Debut (59:09 Half) …………. Kenya
Nicholas Kosimbei .. Debut (1:00:21 Half)………. Kenya
Harvey Nelson..Debut (1:01:48 Half)………….USA
Girma MechesoDebut (1:02:16 Half)………….USA
Paul Hogan ……Debut (1:04:23 Half)………….USA
Athletes with ^ next to their names are Masters (40+) athletes