Jordan Hasay on the comeback trail at 2021 Boston Marathon / Jordan Hasay and the Stockdale Paradox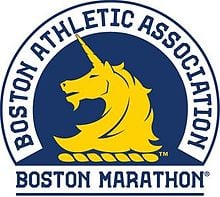 October 11, 2021
LRC Note: This is excerpted from our full 3,000 + word preview of the 2021 Boston Marathon. To read that, go here: 2021 Boston Marathon Preview: Quantity Over Quality, Des Linden v Molly Huddle, & Jordan Hasay's Stockdale Paradox 
The last Boston Marathon, held 30 months ago, also happens to be the last time Jordan Hasay had a good race. Hasay viewed that race a stepping stone from a rough 2018 — she had to scratch both planned marathons that year due to injury — to what she hoped would be an American record in Chicago in 2019. Instead, it proved to be a false dawn. Since that race in Boston in April 2019, Hasay has seen her coach Alberto Salazar banned from the sport, torn her hamstring within the first 5k of the Chicago Marathon, switched coaches to Paula Radcliffe, bombed two marathons at the Olympic Trials (2:37:57) and Valencia (2:33:51), and switched coaches again to Salazar's former assistant Pete Julian. It has not been fun.
Article continues below player
---
Writing off Hasay at this point would be foolish, however. She is still only 30 years old in an event where many of America's brightest stars — Linden, Shalane Flanagan, Amy Cragg, Sara Hall — did not realize their greatest successes until their mid-to-late 30s. But it would be equally foolish to expect the 2:20 Hasay of 2017 to suddenly re-emerge. Hasay's results have been poor lately, and in an interview with Runner's World, she described her most recent race, a 16th-place finish at the US 20k champs on Labor Day in 1:14:18, as "the most awful race outcome-wise of my life."
Julian says he doesn't know what to make of that result — "the training is not indicative of that at all" — and believes Hasay can turn things around. The talent to run 2:20 does not simply disappear, after all. But Julian is also a realist. He knows that bridging the gap from where Hasay is now to where she needs to be is going to be difficult.
"For me, it's the Stockdale Paradox," Julian says. "Jordan has always been this optimist and I'm trying to turn her into a stoic."
The Stockdale Paradox, for those unfamiliar, refers to James Stockdale, a vice admiral in the US Navy during the Vietnam War. Stockdale was shot down in 1965 and became a prisoner of war at the infamous Hanoi Hilton camp. As the senior naval officer in the camp, Stockdale was frequently tortured but survived the camp and was eventually released in 1973. Author Jim Collins later asked Stockdale about the experience, and Stockdale explained that, somewhat surprisingly, it was actually the optimists who fared worst in the camp.
"They were the ones who said, 'We're going to be out by Christmas,'" Stockdale told Collins. "And Christmas would come, and Christmas would go. Then they'd say, 'We're going to be out by Easter.' And Easter would come, and Easter would go. And then Thanksgiving, and then it would be Christmas again. And they died of a broken heart."
The lesson, as Stockdale saw it, was this: "You must never confuse faith that you will prevail in the end — which you can never afford to lose — with the discipline to confront the most brutal facts of your current reality."
So that's where Hasay is right now. She may one day return to the Hasay of old, chasing records and wins at the lead pack of the Boston Marathon. But the next few months — perhaps years — might suck.
"She's gonna get through it," Julian says. "But it doesn't mean that she's going to be home by Christmas."
Julian says that, in many ways, he and Hasay are approaching Monday's race as if it is her first marathon. They will enter Boston with no expectations, other than that Hasay will run as hard as she possibly can.
"I'm as curious as anybody who follows the sport and excited," Julian says. "But I can say that her preparation has gone well based on where she came from. It's not the Jordan that we're gonna see in a couple of years, but I can say with absolute confidence that she's on the comeback and she's making really recognizable progress from month-to-month."
Talk about 2021 Boston on our messageboard:
More: Full Boston Marathon Preview: 2021 Boston Marathon Preview: Quantity Over Quality, Des Linden v Molly Huddle, & Jordan Hasay's Stockdale Paradox It's been over 900 days since the last Boston Marathon and we've got 3,000+ words to get you ready for this year's race. Who are the top contenders? Who will be the top Americans? All of that and more.
*Who will be the top American man at the 2021 Boston Marathon? 9 Americans who have broken 2:12 are entered. Who will come out on top?
*Full 2021 Boston Marathon Coverage