Men's 4×100 prelims: USA chokes again, misses final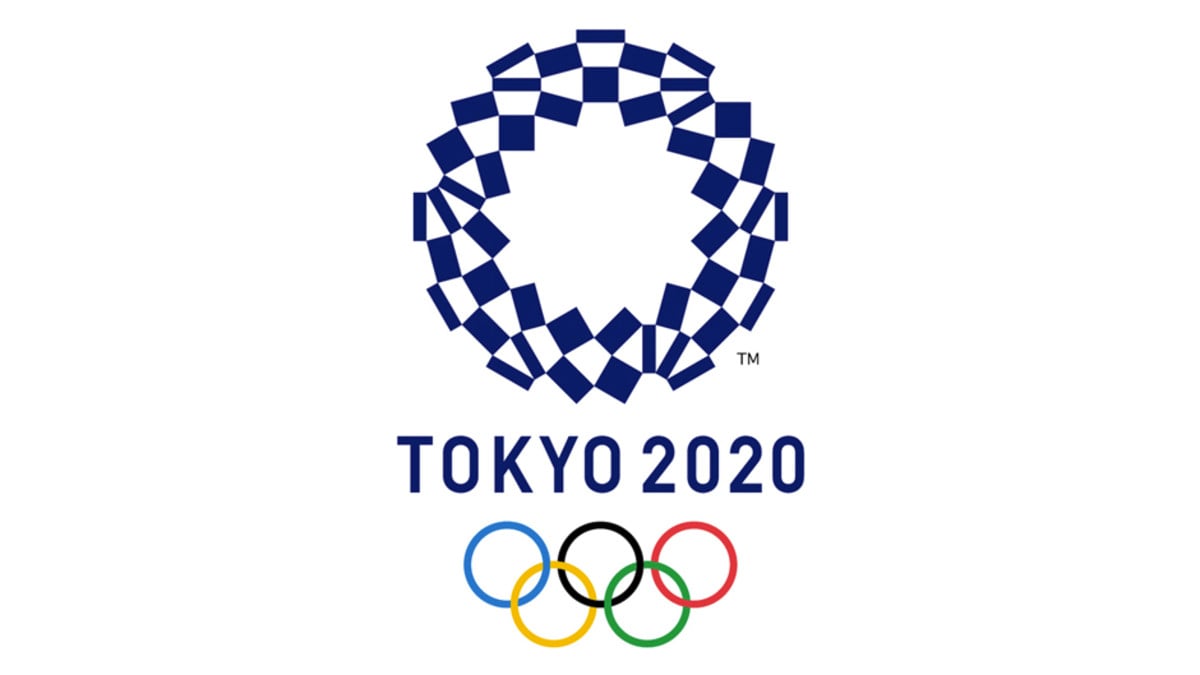 July 30, 2021 to August 08, 2021
By LetsRun.com
August 5, 2021
TOKYO —Despite having 10 of the 17 fastest men in the world this year in the men's 100 this year, the United States missed the final in the 4×1, finishing sixth in the second heat. This time, they were not disqualified or a DNF (as was the case in the previous three Olympics), but they simply had one very poor exchange and did not have their best anchor on the track. The US men have not medalled in the event at the Olympics since 2004 and have not won gold since 2000. This was the first time in the past 41 global track championships that the US men have not either medalled or been disqualified/DNF'd in this event.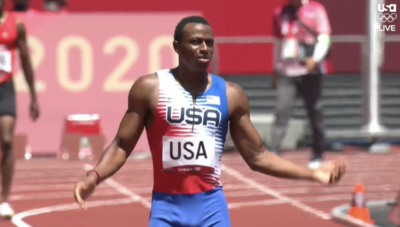 The team of Trayvon Bromell, Fred Kerley, Ronnie Baker, and Cravon Gillespie (in that order) ran 38.10, losing to the likes of Germany and Ghana in their heat. Bromell's leg and handoff to Kerley were serviceable, but Kerley appeared to readjust the baton halfway down the back straight, and his handoff to Baker was terrible. Kerley ran up on Baker and had to slow down, and by the time Baker got the baton to Gillespie, the team was in fifth or sixth. Gillespie got out quickly and moved into third but faded badly, chased down by Germany, Ghana, and Canada. The best possible US team would likely include 200-meter medalists Kenny Bednarek or Noah Lyles rather than Gillespie but that's no excuse when the full US Olympic 100-meter team, which consists of two finalists and the world leader, are in the race. Plus putting Bednarek or Lyles on the the team would have been risky as Bednarek told us after the 200 final that he hadn't practiced for the relay but wanted to run in the final.
Article continues below player
South Africa, featuring 100 fourth-placer Akani Simbine, also missed the final after dropping the baton at the first exchange.
Two-time reigning Olympic champions Jamaica had the fastest time of the prelims, running 37.82 to win heat one. China won heat two with 37.92, beating Andre De Grasse and Canada by two thousandths of a second.
Quick Take: Another year, another relay disaster for the US men
Of the six fastest men in the world this year at 100 meters, half of them were on the US 4×100 squad today: Bromell, Kerley, and Baker. Gillespie was ranked 17th. Yet once again, Team USA will be going away from the Olympics empty-handed. If you expand the US's performance to include World Championships, their history is marginally better, but still well short of what you'd expect from a sprinting powerhouse. Here is how the US men have fared since the 2008 Olympics:
2008 Olympics: DNF final
2009 Worlds: DQ'd in prelims
2011 Worlds: DNF final
2012 Olympics: DQ'd in final
2013 Worlds: Silver behind Jamaica
2015 Worlds: DQ'd in final
2016 Olympics: DQ'd in final
2017 Worlds: Silver behind Great Britain
2019 Worlds: Gold
2021 Olympics: 6th in heat, did not qualify for final
So that's four DQs, two DNFs, one DNQ, and three medals from 10 races. And only two of those medals can be classified as a success. There's no shame in losing to a Bolt-led Jamaica team, and the US 4×100 in 2019 set a national record. But losing to Great Britain in 2017 after going 1-2 in the individual 100 is not good.
This sort of ineptitude has become expected by the US 4×100, but it does not make it any less galling. The US men haven't even finished the Olympic 4×100 final without being disqualified since 2004.
Quick Take: The Americans were at a loss to explain what happened, but it's clear they didn't practice with each other much
Speculating as to why the US relay squad underperforms has become a quadrennial parlor game. The individual athletes deserve some blame, but when this happens time and again, clearly larger issues are at play. The composition of the squad was fine for a prelim — actually, it was surprisingly strong for a prelim. But it was puzzling to see Baker — a fast starter who has not run a 200 since April 2018 — running the curve on leg three as well as Gillespie, the weakest of the four athletes, on the anchor leg.
Bromell did not stop to talk in the mixed zone, but did speak to Lewis Johnson on NBC. He said, "I'm honestly kind of mad, not at these guys, they did what they can do. I did what I can do. Honestly, I can only speak for myself and this is [inaudible]. These guys did their job. I did what I could do on the first leg just, there's really some BS to be honest with you."
The other three members of Team USA stopped in the mixed zone. Kerley said the team had no excuses.
"We just ain't get the job done today, that's all," Kerley said.
Baker was more expansive. He put forward the theory that it was difficult to sync up handoffs between himself and Kerley because they were so fast.
"I mean shoot, Fred's run 9.8 this year," Baker said. "I've run 9.8. So honestly just trying to time that up perfectly with a couple practices, it's a little difficult."
The final comment is most telling. When asked how much the relay team had practiced, Baker said, "not much." "Not enough" is what Gillespie answered, noting that other countries' relay squads are often locked in months in advance but the US's is not due to the nature of the Olympic Trials. Meanwhile Kenny Bednarek, who was 4th in the 100 at the Trials and 2nd in the 200 in Tokyo, said that as of last night he didn't even know whether he would be running the relay. And Team USA didn't have a pre-Olympic training camp either.
Quick Take: Carl Lewis ripped USATF leadership and called Team USA "worse than AAU kids" today
Lewis was part of Olympic champion 4×100 teams in 1984 and 1992 and now coaches at the University of Houston, helping the Cougars to NCAA 4×100 titles in 2017 and 2018. He was not happy.
The USA team did everything wrong in the men's relay. The passing system is wrong, athletes running the wrong legs, and it was clear that there was no leadership. It was a total embarrassment, and completely unacceptable for a USA team to look worse than the AAU kids I saw .

— Carl Lewis (@Carl_Lewis) August 5, 2021
Here's our proposal. Make Carl Lewis the relay coach for 2022, 23 and 2024.
This also appeared in our Recap of Thursday's morning action from Tokyo. For all of our Tokyo action click here.