2020 Olympic Women's 10K Preview: Can Hassan Defeat World Record Holder Gidey in her Sixth Race in Nine Days?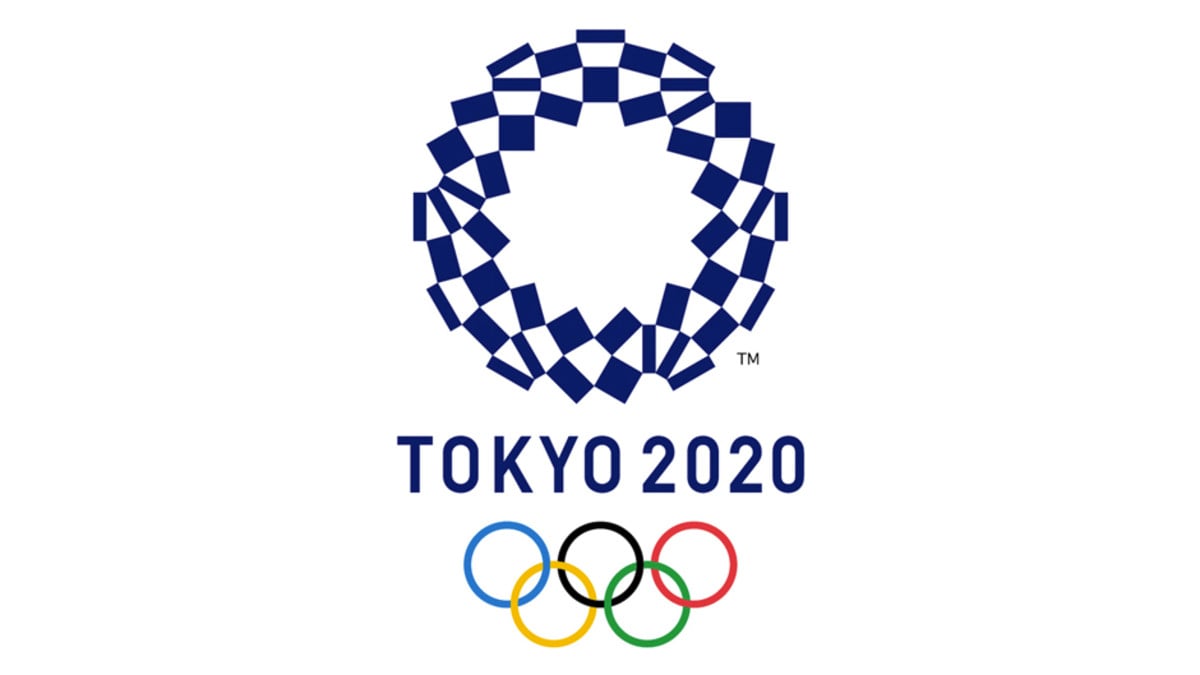 July 30, 2021 to August 08, 2021
By Karl Winter
August 4, 2021
The Netherlands' Sifan Hassan was the first athlete ever to win the 1,500 and 10,000 at the same World championships in Doha in 2019, and we thought that was an audacious and legendary double.
This year at the Tokyo Olympics, she's taking it to a whole new level, attempting the 1500-5000-10000 triple, and she has a legitimate chance for a gold medal in all three and a very high chance to medal in all three.
Article continues below player
How crazy is that?
Embed from Getty Images
Only seven women in the entire sport of track and field have won three individual Olympic gold medals in their entire careers.
The only other woman to have ever won triple individual gold in the same Olympics was also a Dutchwoman: Fanny Blankers-Koen, who won the 100, 200, and 80-meter hurdles in 1948 in London. At the time, Blankers-Koen was also the world record holder in the long jump and high jump but was only allowed to enter three individual events.
Double gold in the same Olympics is a difficult enough feat. The fact that we're even discussing her winning medals in three distance track events, let alone winning gold, is crazy.
But Hassan specializes in crazy. She says so herself.
At the time we're publishing this, she already has one gold, winning the 5K on Monday with a 57.36 final lap. She also has advanced to take on the reigning Olympic champion, Faith Kipyegon, in the 1500 final, where gold will be a tall task but there is a strong likelihood of at least silver.
Here are her results thus far in Tokyo:
5000 prelims July 30 — Closes in 28 seconds to win heat
1500 prelims August 2 — Falls at the bell, still wins heat
5000 final August 2 — Wins gold
1500 semifinals August 4 — Wins her heat to advance to final
1500 final August 6 — TBD
10000 final August 7 — TBD
This 10K is the final leg of the treble attempt. So what is standing in her way of defending her World title in the 10k, other than exhaustion?
Well, only the woman who broke Hassan's two-day-old old world record in the event this year and will be totally fresh: Ethiopia's Letesenbet Gidey.
Final: Saturday, August 7, 6:45 a.m. ET (7:45 p.m. in Tokyo)
2019 Worlds results
Sifan Hassan, Netherlands 30:17.62
Letesenbet Gidey, Ethiopia 30:21.23
Agnes Tirop, Kenya 30:25.20
Rosemary Wanjiru, Kenya 30:35.75
Hellen Obiri, Kenya 30:35.82
2021's fastest performers (among women entered)
Letesenbet Gidey, Ethiopia 29:01.03
Sifan Hassan, Netherlands 29:06.82
Gudaf Tsegay, Ethiopia 29:39.42
Kalkidan Gezahegne, Bahrain 29:50.77
Tsigie Gebreselama, Ethiopia 30:06.01
Tsehay Gemechu, Ethiopia 30:19.29
Hassan is 7-1 against Gidey in her career, with the only "loss" coming when Hassan DNF'd the 2020 Monaco 5k. She also has the far superior closing speed, with a 3:51.95 1500 pb to Gidey's 4:11.11. In any one-off race, Hassan would be the favorite in this matchup.
Embed from Getty Images
However, Hassan will have five races in her legs, including a hard 1500 final showdown against Kipyegon just 22 hours before.
Gidey will be entirely fresh, as she has not raced since the Ethiopian Trials 10k on June 8, in which she broke the world record. She is now the world record holder in the 5000 (14:06.62) and 10000 (29:01.03), as she broke the 10k record two days after Hassan did, on the same track in Hengelo. She also ran a world record of 44:20 for 15k on the roads in 2019 — one of the most impressive performances in the history of women's distance running, as World Athletics scoring tables said it was worth 28:44 in the 10k and 2:11 in the marathon. Gidey's endurance is paralleled perhaps only by Hassan's.
In the 2019 Worlds final, the first half of Hassan's double, and the only time the two women have met in a 10k, Gidey launched a hard move from a mile out. She opened up a gap of up to 15 meters on Hassan with a 64.91 fourth-to-last lap, then followed it with 65.33 third-to-last circuit. Yet, Hassan still caught her with 500 to go and promptly destroyed her on the bell lap, running an incredible 3:59 for the final 1500.
If she is to run the sting out of Hassan, Gidey will need to try a similar strategy, hammering the pace from way out and hoping that this time, Hassan will not be able to cover the move.
Bronze contenders
The first athlete outside of Hassan and Gidey worth a mention is Gudaf Tsegay of Ethiopia, the bronze medallist in the 5k in Tokyo, who ran 29:39.42 in her 10k debut in May. However, Tsegay did not run the 10k at the Ethiopian Trials and may just be an alternate here. Though Ethiopia did reverse course in a number of instances, like entering Getnet Wale and Lamecha Girma into the men's steeple, we have to assume Tsegay will not run here. If she does run, she is a favorite to medal.
Embed from Getty Images
The silver medallist at 5,000m in Tokyo, five-time outdoor global medallist and 2019 World XC champ Hellen Obiri should also be a factor, as she held onto Hassan until the final 250 in the 5000. While none of her global medals came in the 10000, Obiri has demonstrated good consistency over longer distances this year, winning both of her 10Ks and running 64:51 in a half marathon. She has excellent championship pedigree and will not back down from a hard pace, and she holds a 6-3 all-time head-to-head advantage over Tsegay.
Kalkidan Gezahegne of Bahrain, formerly of Ethiopia, is the only other woman in the field with a pb under 30 minutes, which she ran in May behind Tsegay. Gezahegne was the World indoor champ at 1500 way back in 2010, and after not racing at all in 2019 and 2020, ran pbs for 5000 (14:52) and 10000 (29:50) this year.
The remainder of the East African contingent
The other Ethiopians who could be in the field, depending on whether or not Tsegay starts, are Tsigie Gebreselama, the 20-year-old World U20 3k and cross country bronze medallist, and Tsehay Gemechu, the 22-year-old who was fourth at Worlds in the 5000 in 2019. Gebreselama beat Gemechu handily in Hengelo and narrowly avoided being lapped by Gidey, but Gemechu won their three previous matchups in 2018 and 2019.
The Kenyans went 3-4-5 in this event in 2019 and while they don't appear to have the same depth in 2021, Irene Cheptai has the ability to work with Obiri. Cheptai is also a former World XC champ (2017, the same meet where Gidey won the junior race), and she ran a pb of 30:51.39 this year. Sheila Chelangat, the third Kenyan, was the World youth bronze medallist at 3k in 2015, but has only run two 10Ks in her life.
The Americans
Though the American contingent are longshots to get on the medal podium, it is worth mentioning that Emily Sisson absolutely dominated the US Olympic Trials in 86-degree temperatures in Eugene in late June in 31:03.82.
Embed from Getty Images
The humidity in Tokyo will be worse, but if Sisson runs like she did in Eugene, it's not outlandish to say she could get top into the top five or six, as there is not a ton of depth in the race outside of the top three or four women. She was ninth and tenth in this event at Worlds in 2017 and 2019.
Sisson and fellow Americans Alicia Monson and Karissa Schweizer are running in their first Olympics. Schweizer finished 11th in the Tokyo 5k on August 2.
Other top storylines
The top Japanese athlete in the field is Hitomi Niiya, who won the 2007 Tokyo Marathon when she was only 18 before getting fifth at Worlds in the 10k in 2013. Niiya briefly retired from the sport at age 25 and then returned in 2018 and set Japanese national records in the 10k (30:20.44) and half-marathon (1:06:38) in 2020. Not bad for someone who hates running. Niiya hasn't raced a 10k this year and her 5Ks have been subpar, but she is an athlete to watch.
World 5000-meter bronze medallist Konstanze Klosterhalfen of Germany is running only the 10000 in Tokyo, but she indicated at the Sunset Tour meet 10 days ago that she had been injured and did not have high expectations for the race.
Scottish athlete Eilish McColgan ran a British national record of 14:28.55 and a 10k pb of 30:58.94 this year. McColgan's mother and coach, Liz, won 10k gold at the 1991 World championships in Tokyo.
Four-time global medallist at 800 meters Francine Niyonsaba of Burundi, who was disqualified from the 5k prelims, also deserves a mention. The fact that Niyonsaba, banned from competing in anything between 400 and 1500, even qualified for Tokyo in the 5000 and 10000, is remarkable.
KW prediction 1) Gidey 2) Hassan 3) Obiri
Hassan has to be human, right? How can anyone run six distance races in nine days?
Maybe she will make me eat crow, but Gidey has run faster than anyone ever at 5,000 and 10,000m, and she is not going to hand Hassan this gold. Gidey seems to know how to play to her strengths, and that includes running big negative splits and pushing the pace well before the bell lap. This could be her first true victory over Hassan.
I don't see anyone else beating Obiri unless she has a major off day or overdoes it trying to chase Gidey and Hassan, unless Tsegay toes the line.