2020 Olympic Trials M1500 Preview: Centro, Engels, Hocker, Nuguse…Kessler? This Is Gonna Be Good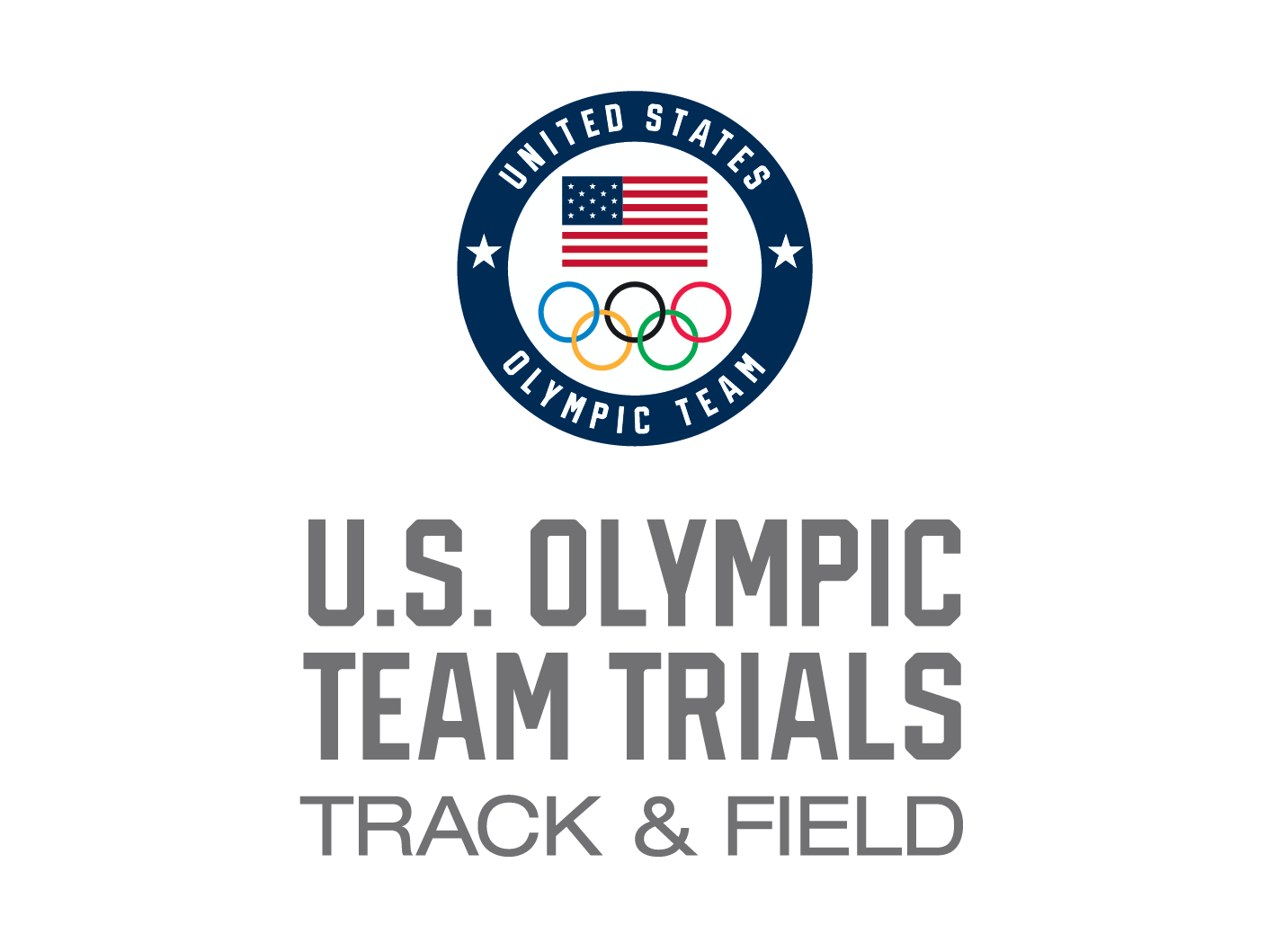 June 18, 2021 to June 27, 2021
By Jonathan Gault
June 23, 2021
Did you enjoy the men's 1500 at NCAAs? Of course you did. The duel between Oregon's Cole Hocker and Notre Dame's Yared Nuguse was freakin' incredible.
Now add in the reigning US champ, the reigning Olympic champ, and the fastest high schooler ever and you've got the men's 1500 at this year's Olympic Trials. It will be hard to top the drama we saw on Monday in the men's 800, but if any race can, it's this one. It's going to be one of the races of the meet, and you're going to want to know the storylines before you watch it, because there are a bunch of them. Let's get to it.
Article continues below player
Schedule/entries * TV/streaming information * LRC Trials coverage hub
Notable entrants *Full entries
Athletes with 3:35.00 Olympic standard in bold *Athletes who would get in to the Olympics via World Rankings quota in italics
| | | | |
| --- | --- | --- | --- |
| Name | Affiliation | SB | Note |
| Craig Engels | Nike | 3:33.64 | PB in last race. Can he make first Olympic team? |
| Henry Wynne | Brooks Beasts | 3:34.08 | Former NCAA champ running well |
| Hobbs Kessler | Unattached | 3:34.36 | Yes, a high schooler is #3 in the US this year. Making the team is a huge ask |
| Vincent Ciattei | Nike OTC | 3:34.57 | PB in last race but got beat by high schooler |
| Yared Nuguse | Notre Dame | 3:34.68 | Collegiate record holder got beat by Hocker at NCAAs |
| Matthew Centrowitz | Nike Bowerman | 3:35.26 | Rumor has it he won the last Olympics |
| Cole Hocker | Oregon | 3:35.35 | NCAA champ gets his first test against big boys |
| Eric Avila | adidas | 3:35.60 | Needs a big breakthrough |
| Colby Alexander | Empire Elite | 3:35.81 | 3:35 on June 3 was his fastest time since '16 |
| Joshua Thompson | Nike Bowerman | 3:35.88 | 3rd at USAs in 2019, 2020 US indoor champ |
| Waleed Suliman | Ole Miss | 3:36.53 | 3rd at NCAAs |
| Eric Holt | Empire Elite | 3:36.62 | Has won 5 of 6 races this year |
| Samuel Prakel | adidas | 3:36.86 | Also a 3:50 miler |
| John Gregorek | Asics | 3:36.93 | Made Worlds in 2017 |
| Ben Blankenship | Nike OTC | NM | Hasn't raced in '21 but made teams in '16 + '19 |
The Pros
The Hocker-Nuguse NCAA duel is fresh in everybody's minds, but we have to start this preview by discussing the Olympic champion Matthew Centrowitz. The five years following that unforgettable night in Rio have not been the smoothest of rides for Centrowitz. In 2017, a hobbled Centrowitz limped his way onto Team USA but was nowhere close to healthy at Worlds, bombing out in the first round. He rebounded in 2018 to reclaim the US title, but parted ways with coach Alberto Salazar after seven seasons at the end of that year. Since joining Jerry Schumacher and the Bowerman Track Club at the start of 2019, Centrowitz has continued to struggle with injuries, and though he made Worlds in 2019, his eighth-place showing in Doha tied his worst finish in a global final (although he did run 3:32 in the final and also 13:00 for 5,000 a few weeks before). Last year he was hurt again and absent from BTC's summer intrasquad series.
"A year ago, I don't think I was even working out or training right now," Centrowitz said.
Few runners have benefited more from the Olympic postponement. After opening his 2021 season with unimpressive 3:40 and 1:50 runs in March and April, Centrowitz has shown great form. He was brilliant at the Track Meet on May 15, dominating the men's 1500 field to win in 3:35, and two weeks later ran 1:46.23 for 800, his fastest two-lap time since 2015. His most recent "races," a 1:50-1:49-1:53 set of 800s spliced into barely 20 minutes at the Stumptown Twilight on June 3, stirred memories of his famed 1:53-1:49-1:47 workout (after a 1:47 race) that set him on his way to Olympic gold five years ago. On Monday, Centro posted a seven-minute short film to his Instagram account, which included the following quote:
"I'm pretty stoked about going to the Trials right now, almost probably fitter than I've ever been."
MB: Centro's ready: "I'm pretty stoked about going to the Trials right now, almost probably fitter than I've ever been."
Hmm let's see…this is a guy who has won five US titles, a World Indoor title, two World Championship medals, and an Olympic gold. And he's almost as fit as he's ever been? I think we can officially say it:
Matthew Centrowitz is back.
This is a talented field — after a flurry of fast times in May/June, it looks a lot stronger than it did a month ago — but there is little doubt that Centro at his best is better than everyone else here. Not only does he have the fastest pb (3:30.40), but he's also the best racer. Centro has made seven straight US teams; based on his 2021 results, an eighth seems very likely.
Of the other pros, defending US champ Craig Engels is the best chance to join Centro on the plane to Tokyo. Fifth at the Trials as a collegian in 2016, Engels has improved in a number of areas in the intervening years, particularly tactically, even outfoxing Centro to win USAs in 2019 (rewatch that race, particularly the way Engels fended off Centro to keep the lead early in the final lap). As the US leader coming off a 3:33.64 pb at the Portland Track Festival, Engels enters the Trials in terrific shape.
All of the other US pros carry significant question marks. The guys who have finished in the top 3 at USAs before have either not been running well this year (Johnny Gregorek and Josh Thompson) or not running at all (Ben Blankenship, who has been injured). And the pros who have run fast (3:35 or better) this year have never gotten it done in a race with World/Olympic spots on the line — that would be Henry Wynne, Vincent Ciattei, Eric Avila, and Colby Alexander (Thompson has also run 3:35 this year but he finished 11th in that race).
Could one of those guys make the team? Absolutely. It's the spaghetti-against-the-wall theory: throw enough of it and something is bound to stick. We saw it with Cory McGee and Heather MacLean emerging from a large pack of contenders in the women's 1500 and could easily see it happen again on the men's side. But hell if I know who it will be.
The Collegians
To make the team, those pros will have to overcome not one, but two of the best American milers to come through the NCAA in recent years. If Cole Hocker and Yared Nuguse run like they did at NCAAs, they will very likely be on the Olympic team. Both men ran 3:35 with killer closes (1:49.28 final 800, 52.67 final lap for Nuguse; 1:48.87 final 800, 52.23 final lap for Hocker). There are not three other men in America who could do that right now.
But if everyone could just call up their best performance on-demand, then there would be no reason to run the races. What if the race is fast from the gun? That's what happened at the Oregon Twilight meet on May 7, and Hocker wound up third in that race behind Nuguse and Cooper Teare, even though the winning time of 3:35.96 was slower than what he ran at NCAAs. And what if the race is really slow? Hocker's final 200 is otherworldly but he needs to be in position to use it, and that can be tough to do when eight guys are still in it on the final turn. The beauty of a championship 1500: either scenario is possible, and anything in between. The last Olympic Trials featured a USA meet record of 3:34. But the winning time at the most recent USAs was just 3:44.
The other factor Nuguse and Hocker will have to deal with is fatigue, both mental and emotional. Hocker has been racing at a high level since January and has pulled off a number of big doubles during that span — though he has yet to show any signs of slowing down, as his NCAA outdoor 1500 win was his finest race to date. Nuguse spent the winter training for cross country and didn't open his outdoor season until May 7, so fatigue may not be as much of a factor. But both men are coming off an NCAA meet into which they poured a lot of energy and emotion. Can they come off that high and bring the same kind of performance at the Trials two weeks later?
We've already seen collegians make the Olympic team in the men's 400 (Randolph Ross) and 800 (Isaiah Jewett), but it has been a decade since any did so in the 1500:
Top collegians in US men's 1500 final, 2011-19
| | | | | |
| --- | --- | --- | --- | --- |
| Year | Athlete | School | NCAA result | USA result |
| 2019 | No collegians in final | N/A | N/A | N/A |
| 2018 | Robert Domanic | Ole Miss | 4th, 3:45.47 | 5th, 3:43.95 |
| 2017 | Craig Engels | Ole Miss | 3rd, 3:43.54 | 4th, 3:44.01 |
| 2016 | Craig Engels | Ole Miss | 7th, 3:43.23 | 5th, 3:37.66 |
| 2015 | Daniel Winn | Oregon | 9th, 3:55.93 | 7th, 3:39.99 |
| 2014 | Eric Avila | Southern Oregon | 1st, 3:48.93 (NAIA) | 10th, 3:41.29 |
| 2013 | Mac Fleet | Oregon | 1st, 3:50.25 | 6th, 3:46.06 |
| 2012 | Andy Bayer | Indiana | 1st, 3:43.82 | 4th, 3:37.24 |
| 2011 | Matthew Centrowitz | Oregon | 1st, 3:42.54 | 1st, 3:47.63 |
| 2010 | Matthew Centrowitz | Oregon | 3rd, 3:48.08 | 5th, 3:51.81 |
Based on what they've shown this year, however, there is no doubt that Hocker and Nuguse can mix it up with the best the United States has to offer. Third placer Waleed Suliman of Ole Miss also has a good shot at the final but likely won't contend for the team.
One more stat: Hocker turned 20 years old on June 6. Should he make the team, he'd be the youngest US Olympian in the men's 1500 since Marty Liquori in 1968. Speaking of youth…
The High Schooler
Forget about the men's 1500 specifically; if 18-year-old Hobbs Kessler makes the team, he'd be America's youngest male track & field Olympian since Johnny "Lam" Jones in the 100 in 1976. The fact that we are even contemplating a high schooler whose 1600 pb was 4:18 a year ago making the men's 1500 team is a testament to Kessler's talent, but the discussion is warranted. Kessler is ranked third in the field based season's best (3:34.36), and have you seen that kid kick? You can't fake speed, and Kessler has it, as we saw with his 55.40 last lap in his 3:34 at the Portland Track Festival, when he went from 10th to 5th in the final 150 meters.
The concerns about Kessler:
He has very limited experience racing pros — just four races. And he fell in one of them.
He has never run in a meet with rounds. Heck, until the Michigan state meet three weeks ago, he had never run in a championship meet, period.
He doesn't have experience running tactical races. When Kessler has raced against the pros, he has mostly been content to sit in the pack and try to kick past as many people as possible on the final lap.
That last point could actually work in his favor, however. As mentioned above, there are four studs in this field — Centro, Engels, Hocker, and Nuguse — and a bunch of pros who will believe they belong on that level as well. Picture this scenario: Centro makes a hard move with 800 to go, five guys go with him, but only one can hang on. With the last four guys tying up in a battle for the last Olympic spot, Kessler blows by all of them to steal the final spot on the team. That could happen!
It probably won't, though. A 55.40 close in a 3:34 race is great but a 52.23 close in a 3:35 race (which is what Hoker did at NCAAs) is even better.
Just making it to the final would be a good accomplishment for Kessler. Anything after that is a bonus.
"It's a win-win because if I make the Olympic team that would be awesome, but if I don't, I'm only 18 and will have a lot more attempts at it," Kessler told Outside. "I feel like I'm in a very cool spot where there's no pressure, but I might as well give it a go."
That's the right attitude.
JG prediction: 1. Centrowitz 2. Engels 3. Hocker
PS. On February 14, Cole Hocker posted a photo of himself celebrating his 3:50 mile personal best on Instagram, with his Oregon teammate Carter Christman tagging Matthew Centrowitz in the comments with the line, "your move," sparking an internet beef with the Olympic champion. Hocker and Centro have not raced since then, but this week, Centro will finally get to make his move, and I expect it will be a good one. He's running well, says he's in amazing shape, and is the smartest racer in the field. I expect a statement victory on Sunday, which would deliver Centro a sixth US title, tying him with Steve Scott for the most by an American post-World War II.
Seems as if Engels has been a little overlooked this year given the fast NCAA times, but he's the defending champion and has run 3:33 and 1:46 in his last two races. I like him for second.
A few months ago, I thought there was no way a kid who just turned 20 years old could make the US Olympic 1500 team. But Cole Hocker just keeps running incredibly, and his NCAA performance was world-class. Forget the age, and focus on the performances. He is good enough to make this team. And perhaps even challenge Centrowitz.
---
Talk about the men's 1500 on our world-famous fan forum / messageboard.
MB: Centro's ready: "I'm pretty stoked about going to the Trials right now, almost probably fitter than I've ever been."
MB: Men's 1500 is almost here. Who you've got?
MB: Matthew Centrowitz triggered by Oregon Runner's "your move" comment